What Is The Best Flooring For A Virtual Workout?
By Lisa Hobbie Created: April, 2021 - Modified: May, 2021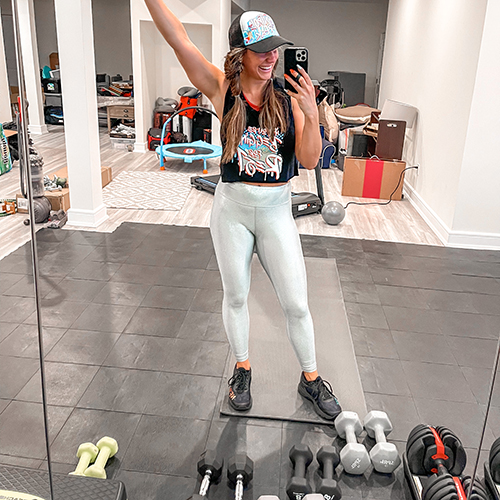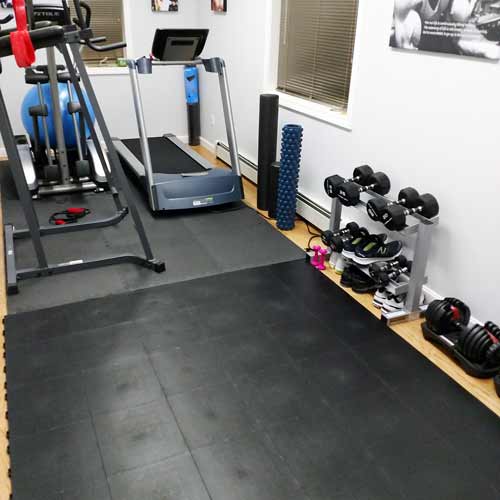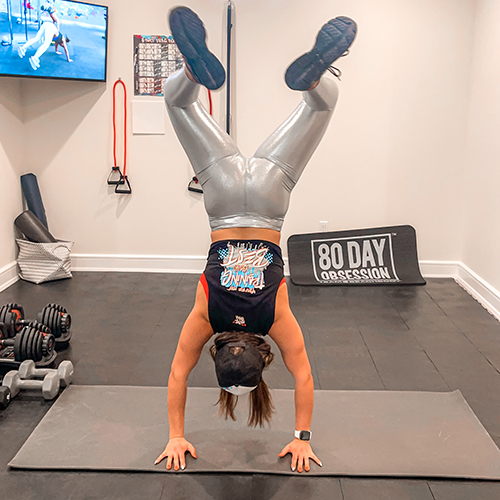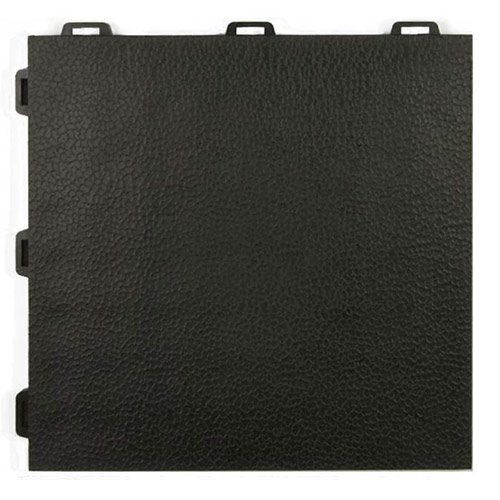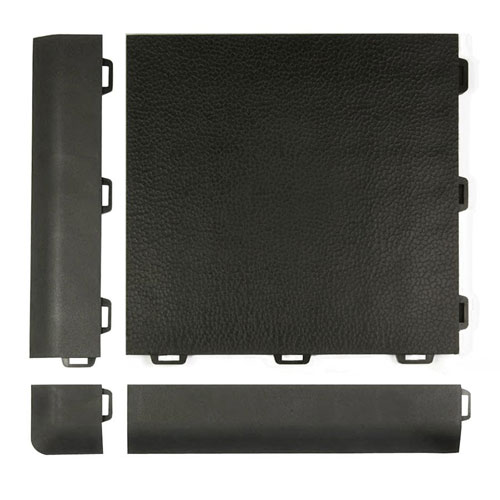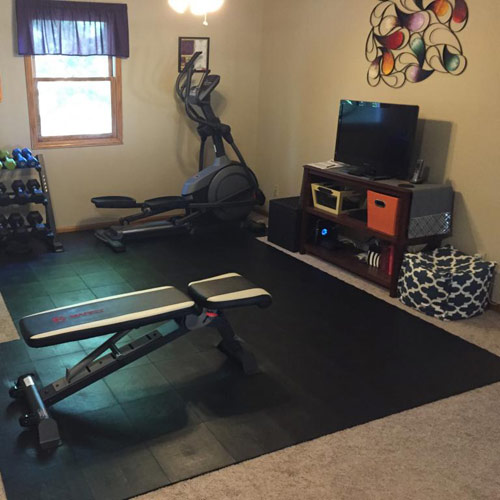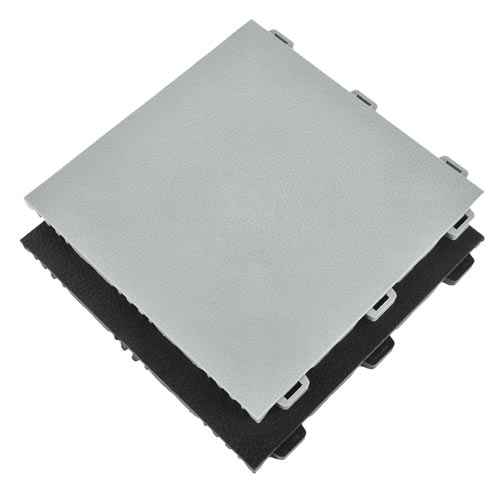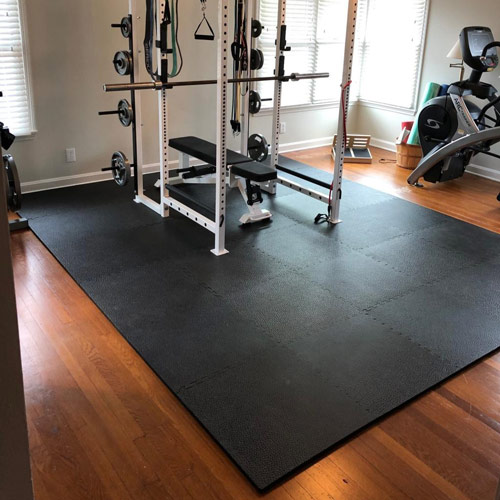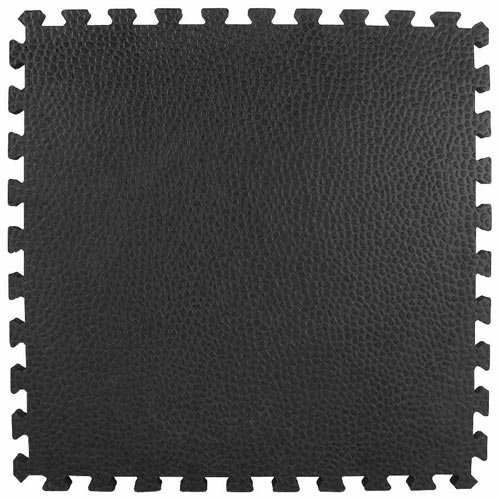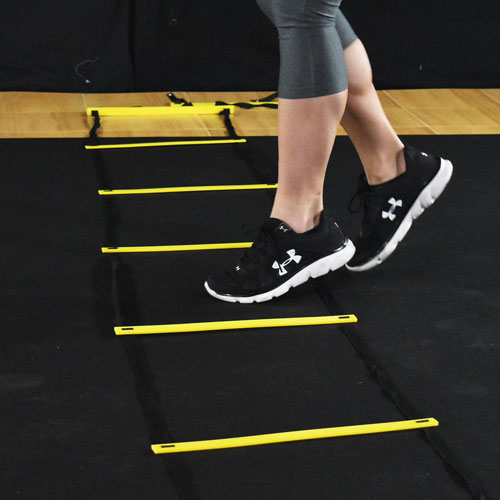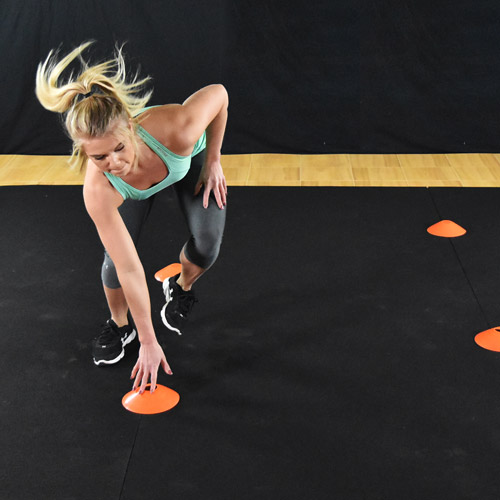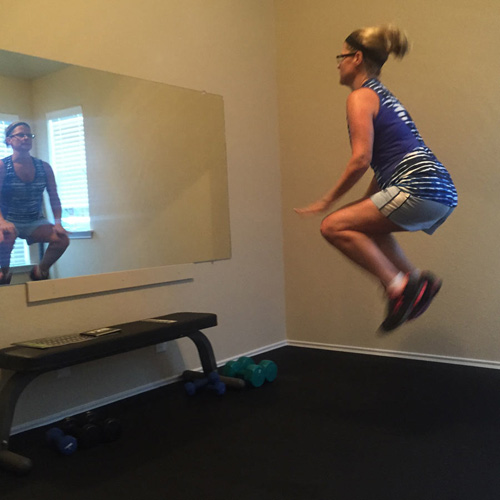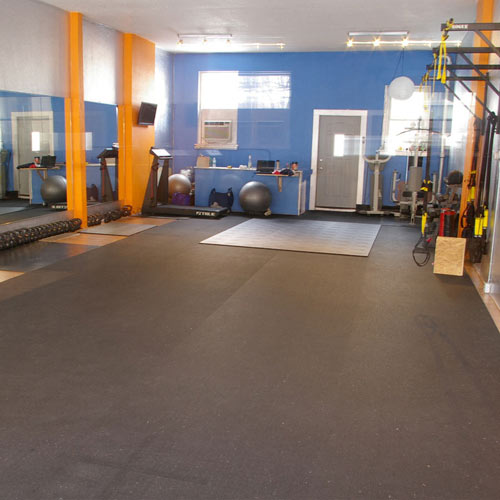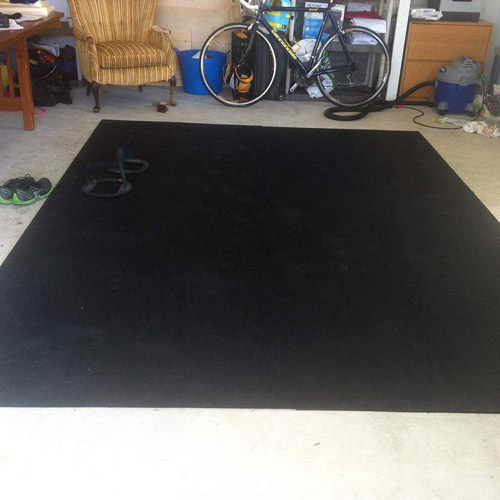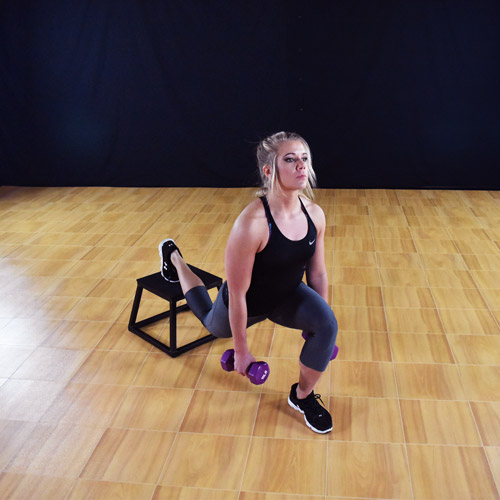 Virtual exercise class offerings are almost if not as popular and widely used as in person classes held at gyms and fitness studios or workout video programs done at home. Since the outbreak of Covid and the associated stay home orders, fitness instructors have been forced to think outside the box to offer their classes via Zoom or other virtual app.
If you are setting up a home space to be able to participate in virtual workout classes and fitness training, or, if you are one of these virtual instructors offering on demand fitness training, you may be looking for the
best flooring for a virtual workout.
Having the best mat or flooring under you will enhance your overall experience of your online classes. Greatmats offers a wide variety of flooring solutions for exercise spaces, from rubber rolls to foam mats, and so much more. Among the many products available, the following 7 products offer different material types with options to meet any need and preference:
Each of these exercise flooring solutions would offer protection and suitable surfaces on which to participate in virtual exercise small groups or virtual workout programs and really allow you to step up your game. With options that would be perfect under a bike or treadmill and others that would be perfect for
yoga
or Zumba, there really is something for just about any and every type of class or course that can be offered on the big screen using today's best technology. Experience an amazing workout - either for general fitness purposes or for rehabilitation or even physiology work - without ever having to leave your home.
What is the Best PVC Flooring for a Workout Space?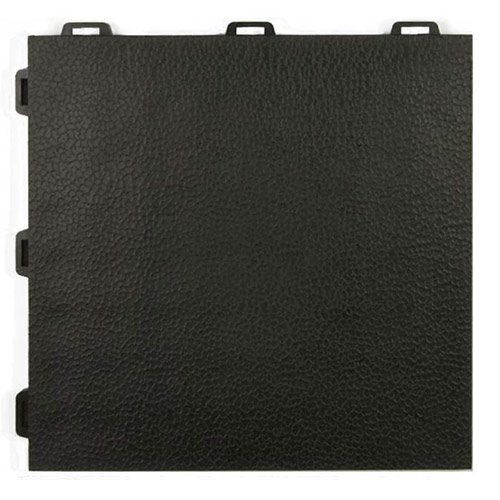 StayLock Tile Orange Peel is a light weight PVC tile that provides a durable surface that is perfect to support heavy exercise equipment, and it also provides a cushioned surface on which to complete aerobic workouts, CrossFit,
Zumba
, and other virtual exercise classes. It can be quickly and easily
installed directly over your existing carpet
or other flooring, and it features an interlock design that fits tightly without separating over time. It is waterproof and resistant to most acids and oils, and it will not degrade over time. Its smoothed edge support structure will grip your subfloor below, preventing sliding, but without damaging it.
What is the Best Foam Flooring for a Workout Space?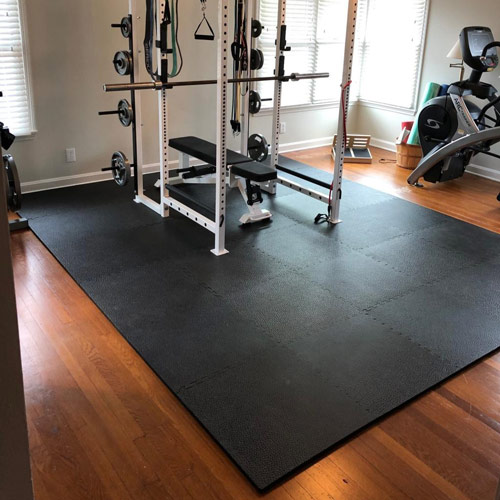 Gym Floor Workout Fitness Tile is an
EVA foam tile
with a pebble surface that is designed specifically for use in home gyms and weight rooms. It is waterproof, latex free, lead free, and made to endure the use and abuse of heavy exercise equipment. It offers cushioning if your virtual workout takes you to the floor, with the added benefit of insulating against a hard, cold subfloor. Even when the flooring is subject to heavy use and stress, the jigsaw puzzle-style edges easily interlock to simplify installation and hold the tiles tightly in place.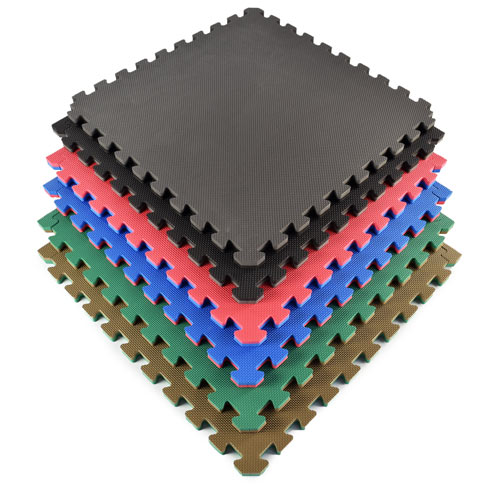 The Home Sport & Play Mat is a great choice if you're looking for a solution that accommodates quick movements with athletic shoes, like
box jumps
and others performed during
Insanity
, 21 Day Fix, and other intense workouts. The mat's EVA foam provides flexibility and cushioning, and they reduce fatigue during all levels of virtual exercise. They are waterproof, stain resistant and scuff resistant, and they absorb shock extremely well. Installation of these interlocking mats is a breeze, and to clean the surface, simply vacuum or damp mop with common household floor cleaner.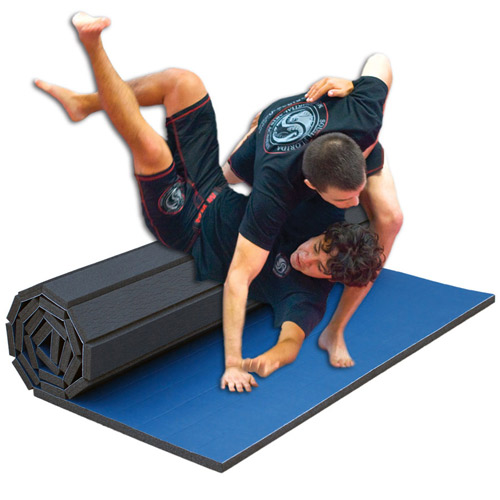 The Roll Out Wrestling MMA Mat is perfect if you want an awesome mat that you can quickly and easily roll out when you want it. Not only can you carry this with you easily, but it will also resist curling or rolling back once you roll it out flat! It's made of durable, professional quality, PE foam material with a vinyl top. This mat is suitable for workouts using most types of shoes, and it is highly durable for a variety of martial arts and
aerobic exercises
. These mats are available in any roll length and numerous colors, and they are also designed to last for years of professional use.
What is the Best Gym Mat for a Workout Space?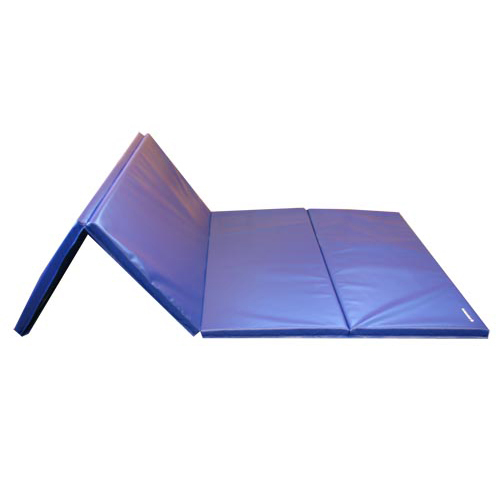 Discount Gym Mats offer a great solution for you if you prefer a traditional folding gym mat that is versatile, durable, and economical. It works well for a wide variety of virtual exercise programs, and it is designed to prevent mold, mildew, rot, and odors. The 2-foot wide panels fold accordion style, reducing their size to 4 by 2 feet for convenient portability - making it a great option if you want to easily set it up for use and fold it up to store when the workout is over. These mats feature a durable, inner PE foam core that provides support, comfort, softness, and shock relieving qualities.
What is the Best Rubber Flooring for a Workout Space?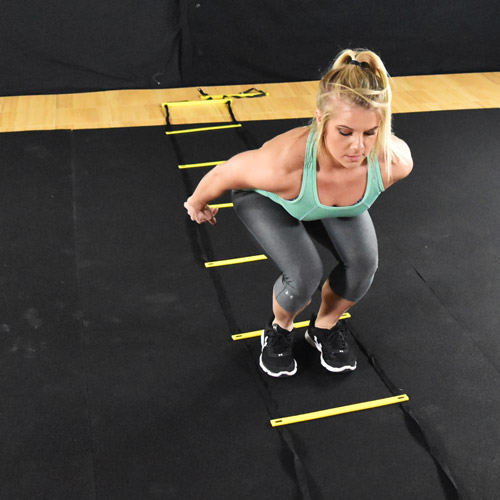 A Plyometric Rubber Roll offers a sure surface on which to perform intense workouts that incorporate everything from jumps and jumping jacks to planks and
pushups
- while keeping your joints, bones, and muscles safe. The mat features a slightly porous structure - making it cushioned but durable. This mat offers friction, so it will stay in place while you're moving around in quick bursts, and it will absorb unwanted noise created from your virtual exercise program. Overall, this product is robust, high performing, and a breeze to use.
What is the Best Vinyl Flooring for a Workout Space?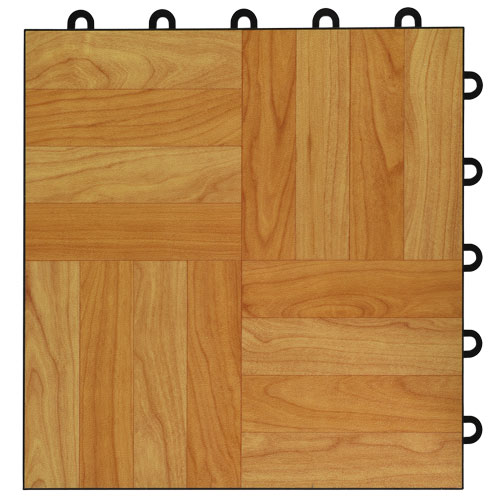 Max Tile Raised Floor Tile offers a super virtual flooring solution that works well for essential any type of exercise program. This is a product that can be installed over almost any type of subfloor - even carpet. It is a suitable product for a temporary or permanent installation, and it is super durable with the look of an authentic wood floor. This snap-together tile system with a commercial grade vinyl tile surface with maintenance-free, UV protective coating prevents scratches and wear. These tiles will not pull apart or separate during exercise machine workouts, so they make for an extremely safe and durable equipment-friendly flooring. The tiles have a firm and durable tab and loop connector system that snaps together fairly easily over most surfaces.
Greatmats - For the Best Flooring for Virtual Workout Programs
Whether you're working out in your bedroom or basement, Greatmats offers the best flooring experience for your online workout program. Whether you are participating in CrossFit,
Boxing
, Strength Training, Bootcamp,
Hiit
, Spinning, Zumba, or
Pilates
, finding a mat or flooring solution on which to perform is key to having a successful and positive experience.
Although many of the tiles, mats, and other products at Greatmats would serve you well in a home gym or virtual group fitness studio setting - the products highlighted are among the best. They are specially made to withstand years of heavy use and abuse, and they will protect your exercise equipment and your existing subfloor. They are all easy to place, use, or install, and they take very little work to clean and maintain them. They will look and perform well in your fitness space - regardless of how big or small. Not only will the highlighted products protect you from unnecessary joint strain, fatigue, and muscle strain, they also offer shock absorbing qualities.
Greatmats really does have the perfect gym mats and flooring solutions to suit any need. If cost is a priority, there are budget options and products that are relatively cheap and still among the best money can buy. You can be confident in the longevity of your investment when you buy from Greatmats. Simply reach out to the friendly and knowledgeable staff who will help you determine the mat or tile that will perform perfectly in your workout space.