What's the Best Flooring for Aerobic Exercise
By Kyle Schurman Created: February, 2020 - Modified: October, 2023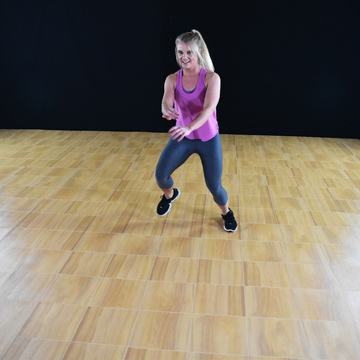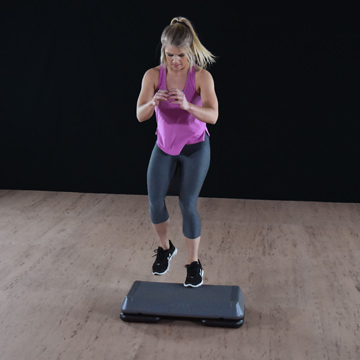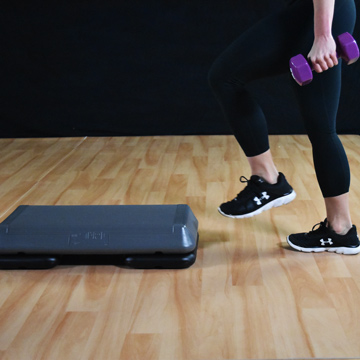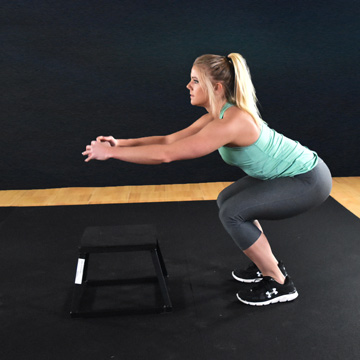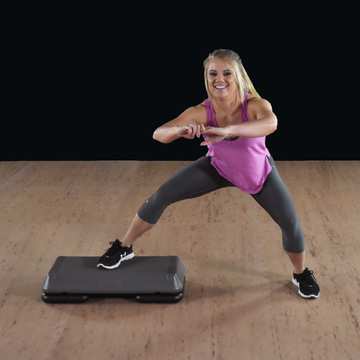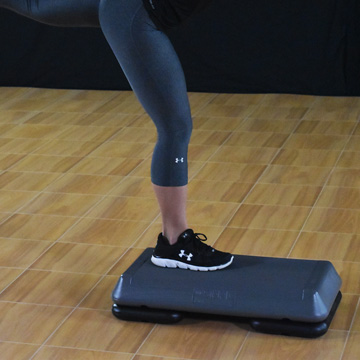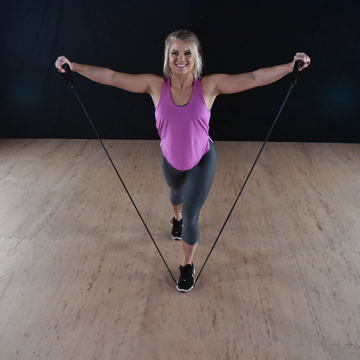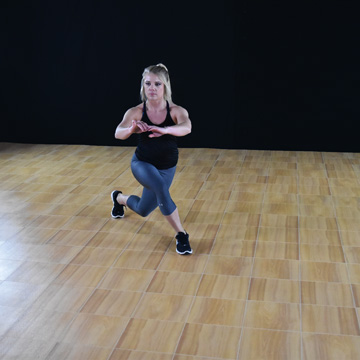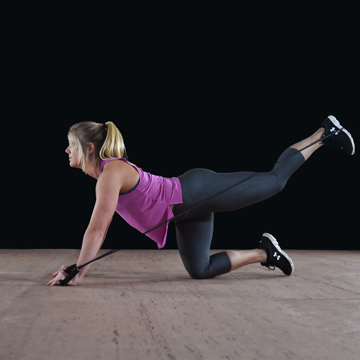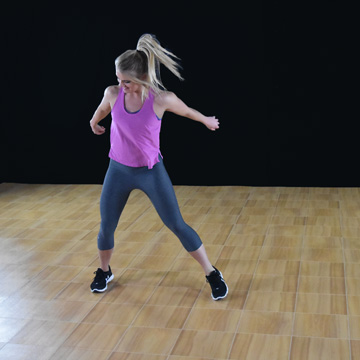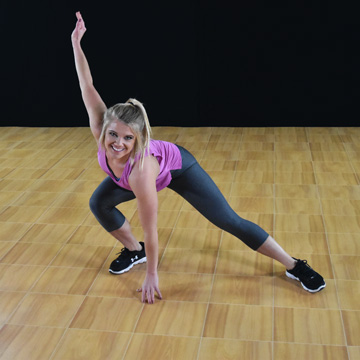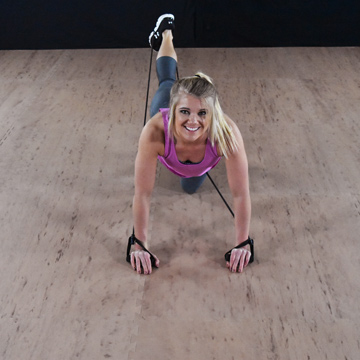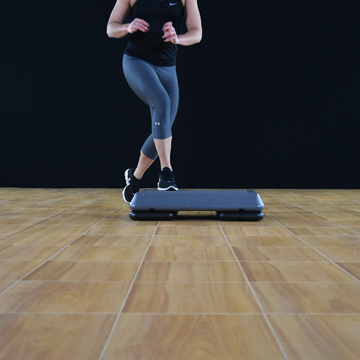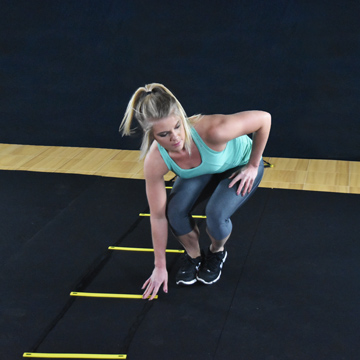 Aerobic exercise flooring plays an important role in the level of success you'll have with your fitness program. This type of flooring material should have anti-fatigue properties to help with keeping joints and muscles as fresh as possible. Controlled and anti-slip coatings help an athlete make any controlled movement on the floor that's required.
Whether you want to improve your cardio endurance, improve your strength, or burn fat from your belly, aerobics can help you have success. Aerobics combines parts of cardiovascular workouts with strength training and flexibility exercises. Choosing the best aerobic exercise flooring gives you a safe space for this type of workout.
Key Factors of Aerobics Flooring
To help keep your body as fresh as possible during an aerobics workout, while relieving pressure on joints, good aerobic exercise flooring needs to have a few important factors.
Bounce support. Having a little bit of springiness or resilience on the floor helps athletes attain their maximum performance levels.


Cleaning. Athletes will sweat during aerobics workouts. You'll want a type of flooring that's easy to clean, so you can maintain a safe, hygienic environment.


Impact absorption. Aerobics workouts often have a high-impact component, so flooring needs to help lower body joints stay fresh.


Installation. If you plan to use your aerobics room for other activities, you may want a flooring option that you can disassemble and remove just as easily as you can install it. For this purpose, aerobics flooring may be available in interlocking tiles or rolls.
At Greatmats, you'll find multiple high-quality aerobic exercise flooring selections ready for installation at your home or aerobic studio. Here are some of the best types of workout floors we offer.
Fatigue Relieving Modular Aerobic Exercise Floor Tiles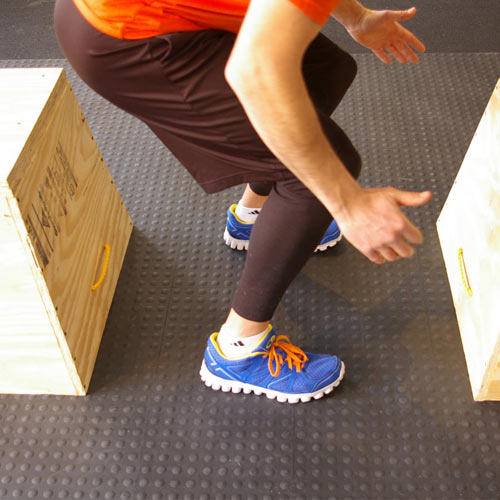 With StayLock Tile Bump Top flooring, you'll have tiles that provide a high level of cushioning for workout spaces. Installation in your home gym or in an aerobics studio is an easy process, thanks to the interlocking design on each tile.
These tiles consist of PVC plastic, but they offer properties similar to the durability of rubber and the cushioning of foam. These tiles have a textured surface that provides anti-slip protection and is a popular flooring system for plyometric exercises as well as under-home gym equipment.
You'll appreciate that the StayLock Tile has enough toughness for the use of free weights and exercise equipment machines. It also has the bouncing support needed for intense aerobics workouts.
Not only does this flooring system provide excellent cushion over concrete, but it can be safely installed over carpet as well.
Aerobic Foam Flooring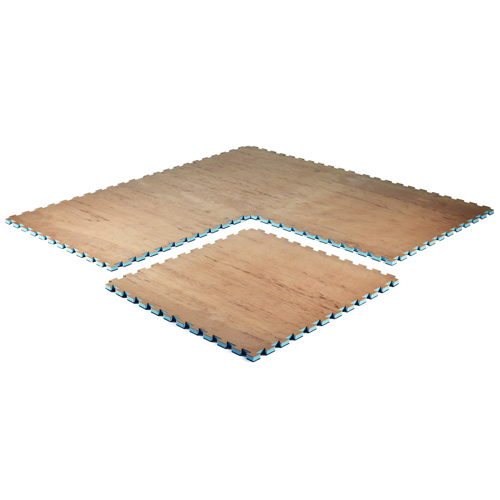 Don't let the Martial Arts Karate Mat Premium product name cause you to skip considering it for aerobic exercise flooring. Yes, it is a strong martial arts floor. But it also works great for aerobics workouts and has been a favorite in everything from professional cardio kickboxing to yoga and Jazzercise fitness studios for years.
With 1 inch of thickness, these EVA foam mats have a high level of cushioning, which is great for allowing athletes to work out for longer periods of time without significant wear and tear on the muscles and joints. Even with cushioning properties, though, the mats remain firm enough to allow athletes to make quick and sure movements.
You can damp-mop these tiles as needed with a basic household cleaner, creating a safe environment for the health of people who will be lying on the floor for a workout.
Modular Vinyl Aerobic Floor Tiles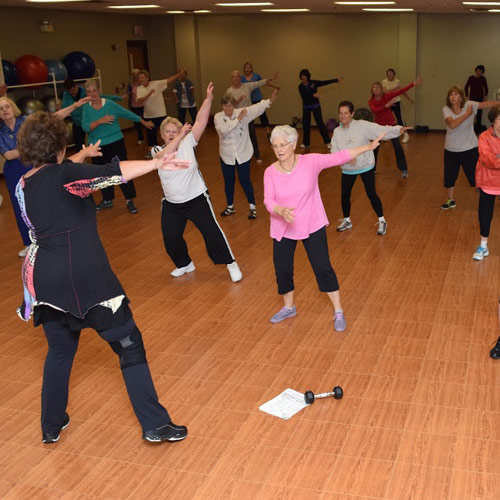 For a versatile type of workout flooring, the EZ Portable Dance Floor Tile is a popular choice among Greatmats customers. These lock-together floors are easy to install and have a long-lasting design.
If you'll be installing your aerobic exercise flooring in a basement area where the cement flooring often is damp, the raised base on the EZ Portable Dance Floor Tile allows air to flow underneath the tiles and remove the moisture. In areas without moisture problems, you may want to install rubber floor underlayment beneath the tiles to create an extra cushioning layer and create a quieter flooring system.
The top of these tiles has a vinyl layer that resembles wood grain and that looks great. This top layer is wear-resistant, so you can place workout equipment over the top of it without damaging the floor.
You can find EZ Portable Dance aerobic floors in multi-purpose areas where Jazzercise classes are held, home gyms, and everywhere in between.
Athletic Vinyl Padded Roll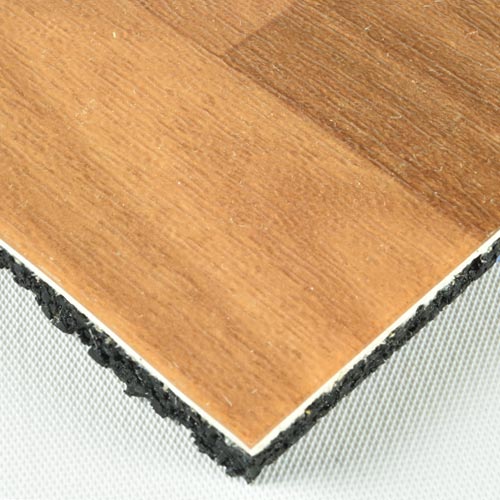 Finding just the right balance of cushion and sturdiness is a key component of aerobic exercise flooring. With Greatmats Athletic Vinyl Padded Roll, you'll receive a shock-absorbing floor that's also able to stand up to regular foot traffic.
It is available in four different colors that approximate wood stain, but it provides a higher level of cushioning and better wear properties than wood floors. The roll consists of a 2 mm thick vinyl layer that looks like wood and a 5 mm thick rubber cushioning layer on the bottom.
Installation in a big space is a simple process with these large rolls. Cleaning this type of flooring is easy too. It can be swept, vacuumed, or mopped with a neutral detergent and water. You do not need to wax this floor.
If you like the look of a traditional rubber gym floor, you may also want to check out one of Greatmats
plyometric rubber flooring
options. They'll provide the greatest amount of traction with excellent shock absorption.
Count on Greatmats to deliver the kinds of plyometrics and aerobic exercise flooring you need to reach your maximum level of fitness. Regardless of which aerobics system you prefer for your exercise routine, Greatmats has a flooring option that will be a good match.