What is the Best Gym Flooring for Insanity Workouts?
By Lisa Hobbie Created: March, 2020 - Modified: May, 2023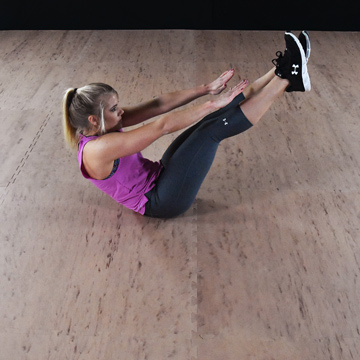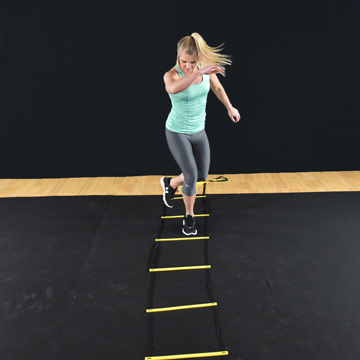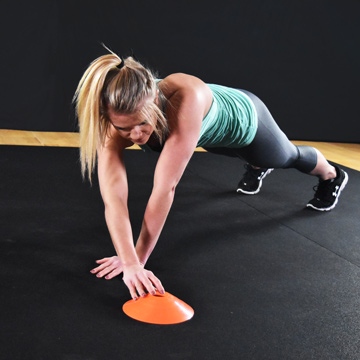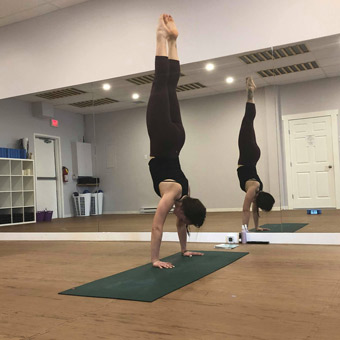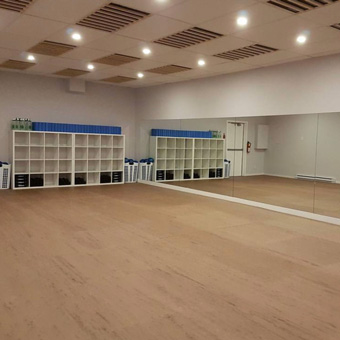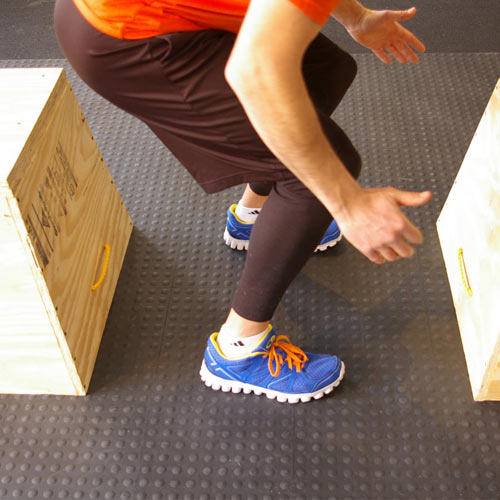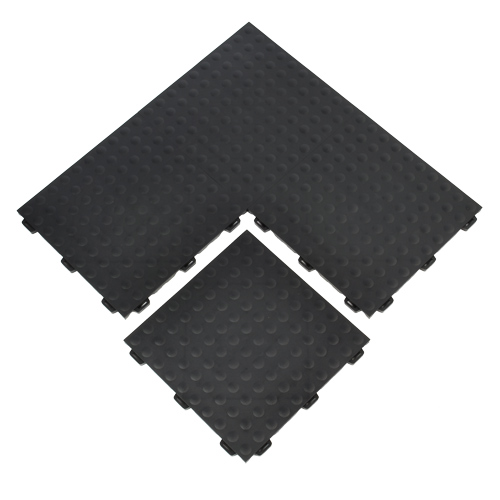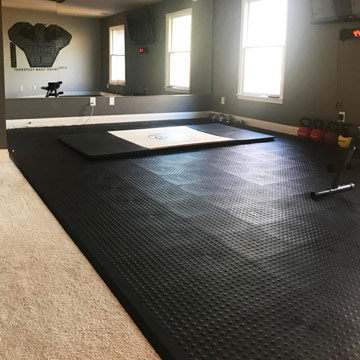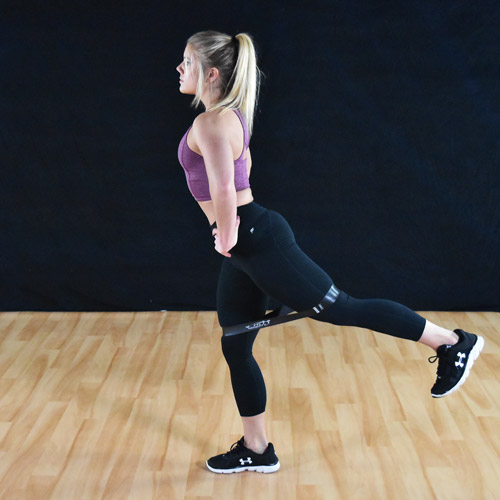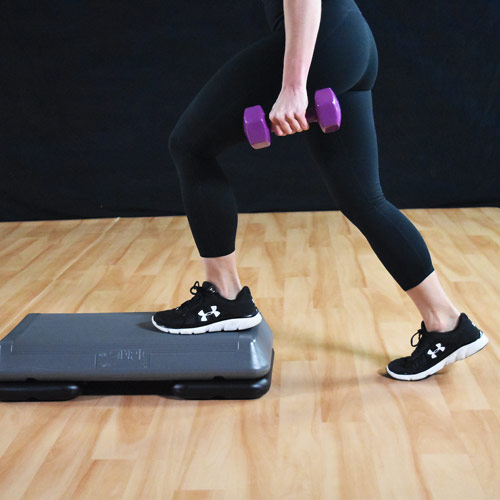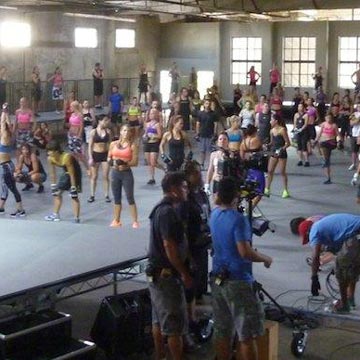 Insanity workouts and those like it have become extremely popular, in recent years. These types of workouts are sometimes offered in gyms, but are also available in DVD or online streaming form - eliminating the need for a gym membership. 
These workouts combine a number of intense exercises that work the entire body through calisthenics, martial arts, and plyometric work. This workout is extreme and builds muscles and aids in weight loss, but certain things must be in place to aid in the success of the program.  One important factor to consider is ensuring that an adequate room or space with an appropriate exercise mat system for insanity is available.
The best gym flooring for Insanity workouts will will ensure that the flooring will provide support and non-slip safety features that will set one up for safe success of the insanity workout.
Greatmats offers some of the best mats and flooring options available to exercise enthusiasts, many of which would be the ideal exercise mat for insanity, aerobics, and many other cardio and strength training workout programs.
5 Best Options for Insanity Workout Flooring
1. Plyometric Rubber Flooring for Insanity Workouts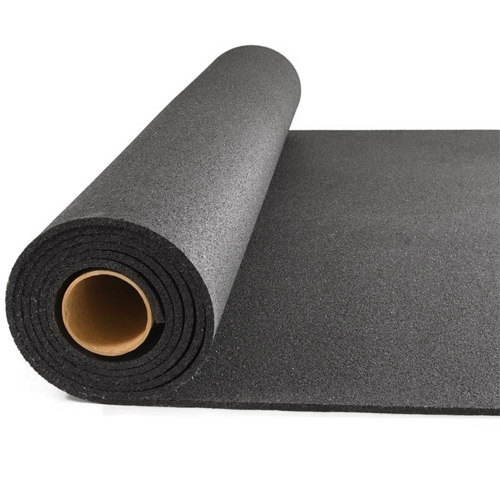 For an exercise mat for insanity that provides excellent cushion and shock absorption, this is it. With all of the jumps and various plyometric interval exercises that come with insanity, a flooring option designed for repetitious and rigorous athletic workouts is recommended, and the Plyometric Rubber Roll is just that. 
The rolled material requires no adhesive for an easy installation, and it is made in the USA of the highest quality craftsmanship and materials. Because it is also designed to stand up to the heavy weight of exercise equipment, this rubber roll can serve multiple purposes in your personal workout space. It is durable, high performing, and easy to use, while consisting of the same material that can be found in professional gyms nationwide.
View the Plyometric Rubber Flooring Roll in use here.
2. Use Martial Arts Mats for Insanity Exercise Flooring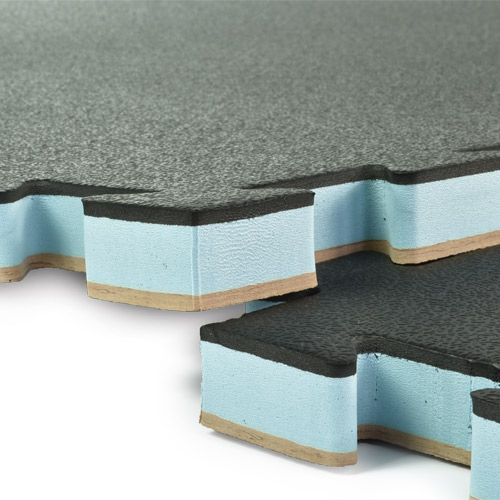 If you prefer a puzzle type exercise mat for Insanity, the Martial Arts Mat is an excellent option. These EVA foam mats come in a variety of colors, and the interlocking design makes for fast installation of a space as small or large as you want. 
Insanity workouts tend to produce a lot of sweat, making the non-liquid absorbing surface of closed cell foam a very attractive feature of this exercise mat for Insanity. 
The surface is also designed to allow for quick movements, which is important when doing any type of intense interval training. Because these mats are 1 inch thick, it's one of the best cushioning products for floor exercises and won't slow the participant down.
View the Martial Arts Mats in use as Yoga Flooring here.
3. StayLock Modular Tiles Provide a Cushioned Fitness Floor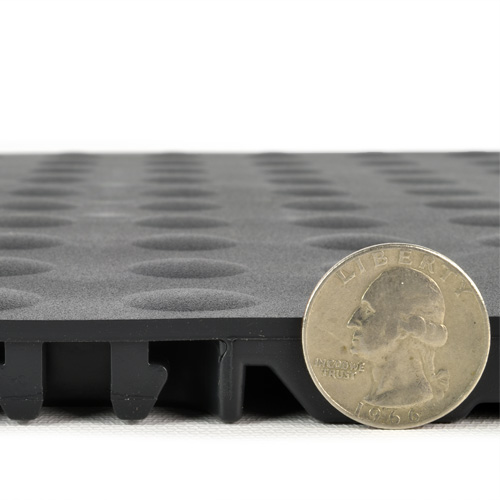 An exercise flooring type that would be a great substitute for an exercise mat for Insanity would be StayLock Tile with Bump Top. This anti-fatigue flooring system can be installed over carpet or cement floors without an underlayment, and it is durable like rubber with cushioning like foam. 
Installation is relatively easy using the active locking connector system which requires no glue. Sweat and liquid will not damage this flooring, as it is waterproof. It fits very tightly together and is super easy to maintain. These flooring tiles provide superior cushion and bounce support for intense workouts beyond Insanity, including P90X, Zumba, aerobics, and more.
View the Staylock Fitness Demonstration Video here.
4. Wood Grain Natural Vinyl Flooring Roll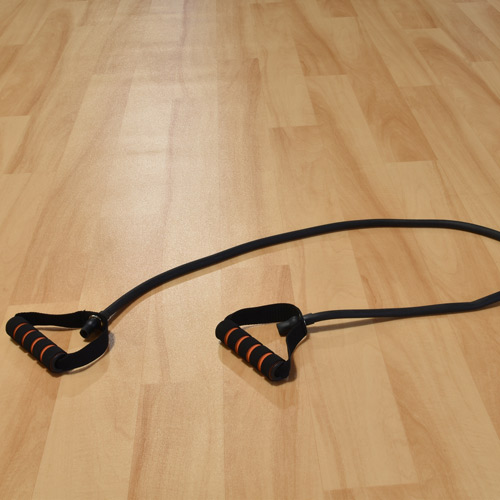 Perhaps instead of a standard exercise mat for Insanity, you may prefer a gym floor in your space. Many group fitness studios that offer insanity type workouts will use the Wood Grain Natural Vinyl Flooring Roll for this type of application. This synthetic multi-purpose gym flooring has the look of wood but is actually recycled pre-consumer material. It features a closed cell vinyl foam backing and is extremely low maintenance - especially compared to a standard wood gym floor. 
5. Athletic Vinyl Padded Roll Insanity Flooring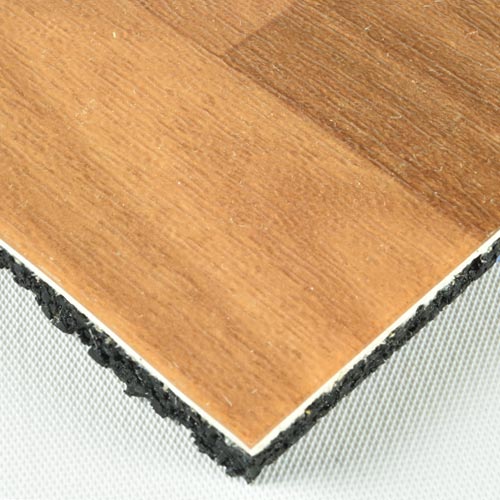 If finding an insanity flooring option that will be extremely sound and shock absorbent is important to you, the Athletic Vinyl Padded roll is among the best options. This flooring is extremely ergonomic and quiet underfoot, and is easy to clean and maintain. 
Typically used in basketball courts, yoga studios, pilates studios, volleyball courts, dance studios, and cardio rooms, it would be a great solution for insanity or plyometric flooring. It features an attractive, wood-grain surface that is fusion bonded to a 5mm base layer - providing a floor that looks and feels amazing.
Greatmats - For all of your Insanity Flooring needs!
If you are looking for the best exercise mat or flooring for insanity type workouts, Greatmats has what you're looking for. All options deliver the perfect mix of quality, variety, and durability with an option to suit any need, preference, and budget. And thanks to the Greatmats' guarantee, you can also shop with confidence – knowing you'll never overpay for a product or find better service. When you're ready to explore the many available options, the customer service team at Greatmats is ready to assist!