What Makes The Perfect Burpee Mat and Pushup Mat?
By Lisa Hobbie Created: January, 2021 - Modified: September, 2023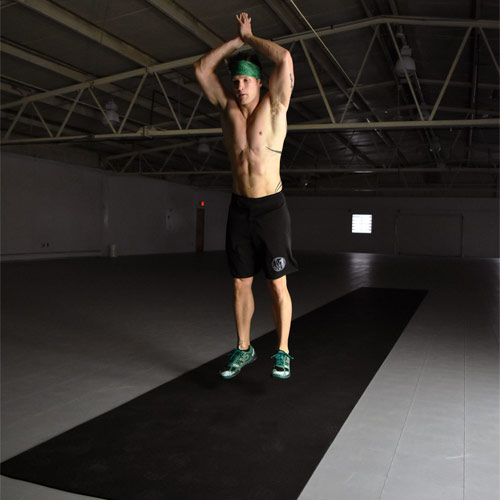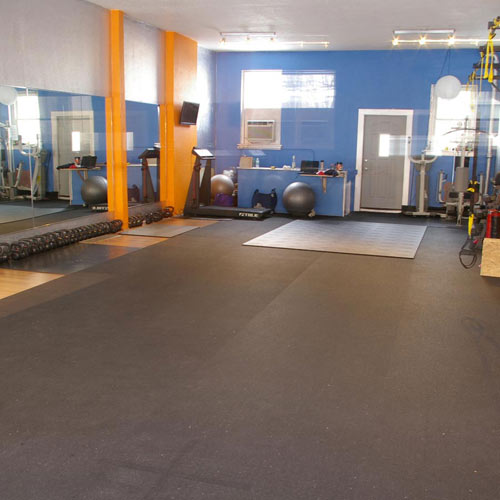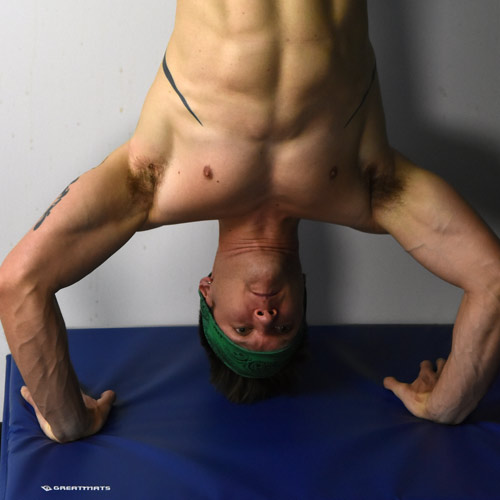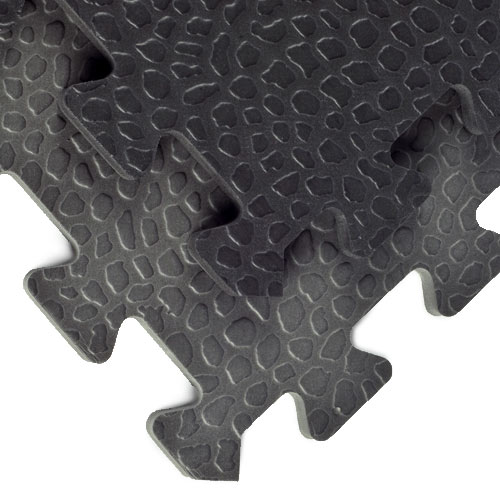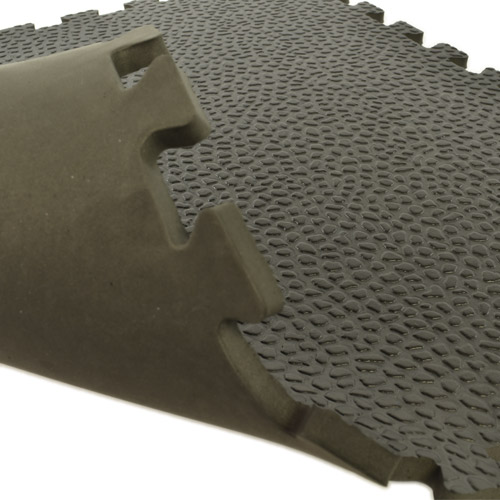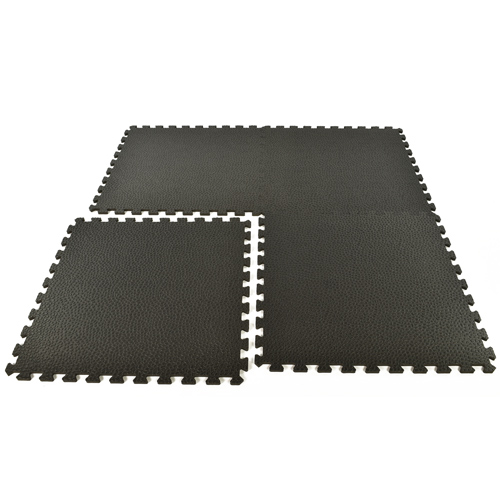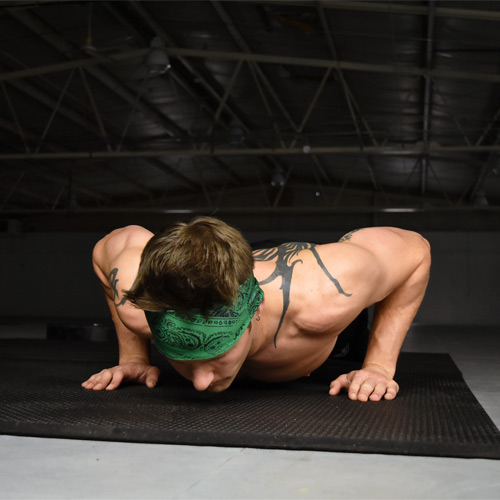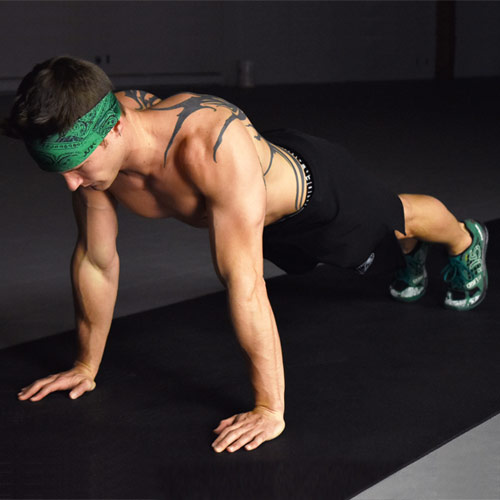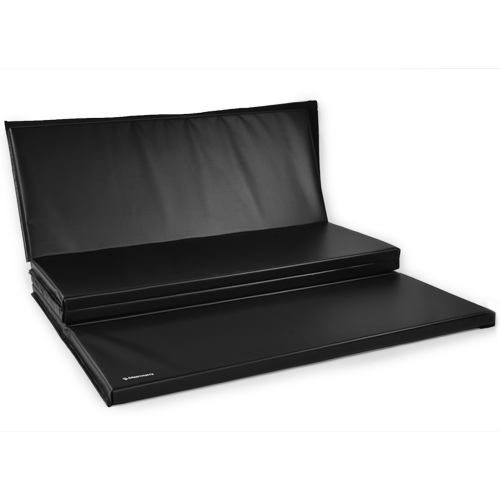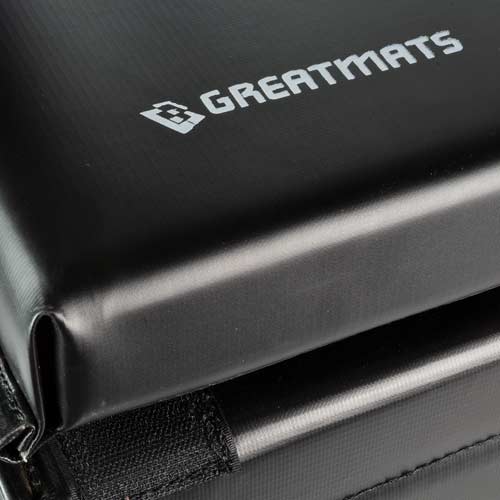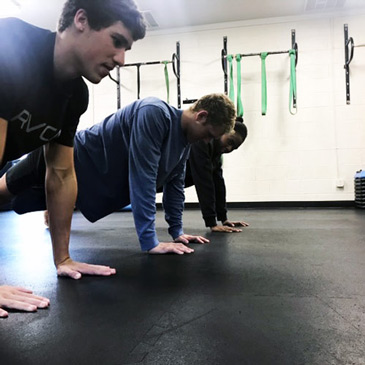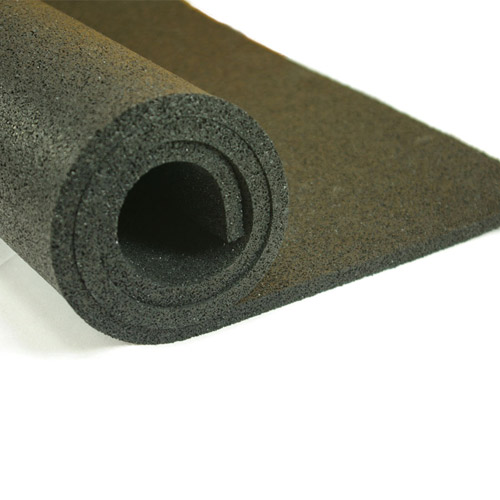 The perfect mat for burpees and pushups will be one that provides adequate cushioning and fatigue relief but is also easy on the skin. It will be firm enough so that the integrity of the mat is not compromised by one's body weight, but soft enough to provide relief for wrists, hands, elbows, shoulders, and knees. The
mat
will have an anti-slip surface and waterproof benefits. It should be long enough to accommodate the height of the athlete and a base to hold it in place.
Known as one of the greatest general conditioning exercises one can do, there are many types of pushups, including:
military push up
wide hands push up,
triangle or diamond push up
pike push up
super push up
staggered hands push up
sphinx push up
spiderman push up
cross body push up
archer push up
flying push ups
one arm push up
judo pushups
power and clap push ups
Burpees are all about strength and conditioning. They combine a squat, plank, another squat, and an explosive jump. The upper and lower body are working, and the exercise targets the quads, glutes, core, chest, back, and shoulders. There are different variations, including:
push up burpee
star jump burpee
superman burpee
side burpee
mountain climber truck jump burpee
dive bomber burpee
box burpee
Regardless of the variation of push-ups or burpees, someone is practicing, the need for cushioned support is the same. Finding the perfect mat does not have to be a hard challenge. In fact, Greatmats offers the perfect burpee mat selection and floor mats for pushups, with the following five being among the most popular:
What Floor Mat Is The Easiest On The Skin?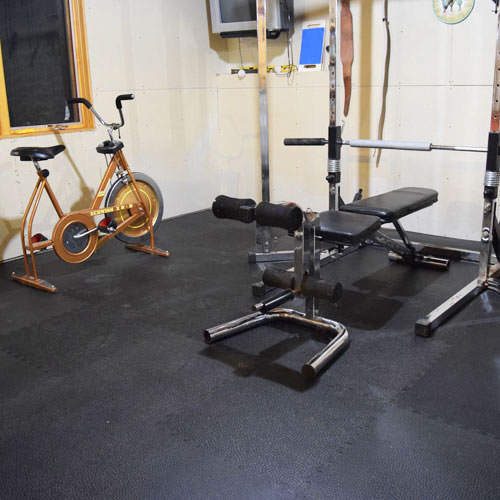 Pebble Home Gym Flooring Tile
is the perfect burpee mat. Suitable for many high-intensity exercises like box jumps and plyo, these are also suitable floor mats for push-ups and burpees.
These flooring tiles are made from high-density EVA foam material and are extremely durable. They are lead and latex-free, and they feature a durable surface top texture in a pebble design. Because of the EVA foam they are made of, they resist showing wear and tear, and because of the pebble surface, they have a professional and finished look.
The interlocking design of these mats provides for an easy DIY installation, as they are very lightweight and portable. They are 2 feet by 2 feet each which provide just under 4 square feet of coverage per mat. Because they are relatively large in size, installation is super quick as they just interlock and connect like pieces of a puzzle. This product includes 2 borders per tile, and they come with a 1-year limited warranty. The tile is non-absorbent, so it will not soak up sweat or water bottle spills… or, sweaty odors which often occur during intense burpee workouts. They will also stay in place and provide a safe and secure footing.
A perfect burpee mat needs a good cleaning. With these, you can just use a broom to sweep any dry debris away. You can also use a vacuum with a hose and nozzle setting. Or, for a thorough cleaning, a damp mop and common household floor cleaners can be used.
Which Floor Mat Is The Most Economical For Pushups?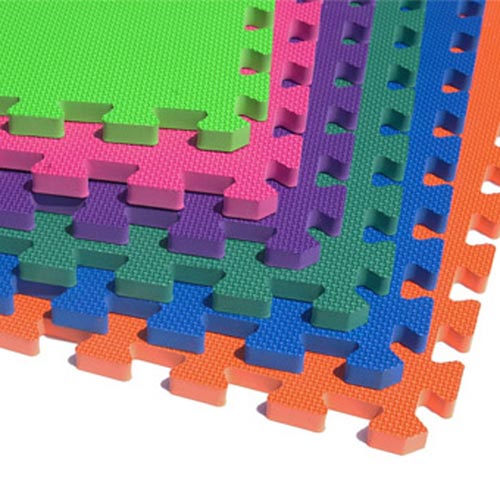 Premium Foam Mats
perform really well as floor mats for push-ups. It's also an option to consider if you're shopping for a burpee mat at an affordable price.
These premium foam mats are designed for home basements, workout rooms, and kid spaces. The 2x2 foot interlocking tiles are waterproof and sweatproof, lead-free, and latex-free. They feature tight-fitting interlocking tabs that will stay put.
Because this product is shock absorbing, it provides a soft footing for the power jump portion of a burpee, as well as other plyometric-style exercises. It also offers cushion for floor-based exercises, like push-ups. These floor mats for push-ups are also lighter than rubber, making them a great portable option.
There are 12 attractive color options available for this mat, and it's durable enough to last for years. They stand up well to wear and tear with a scuff and stain-resistant thatch surface texture, and they come with a 1-year manufacturer's warranty. At $7.40 per tile, each affordable mat provides 4 square feet of coverage.
Which Floor Mat Is The Softest For Exercising?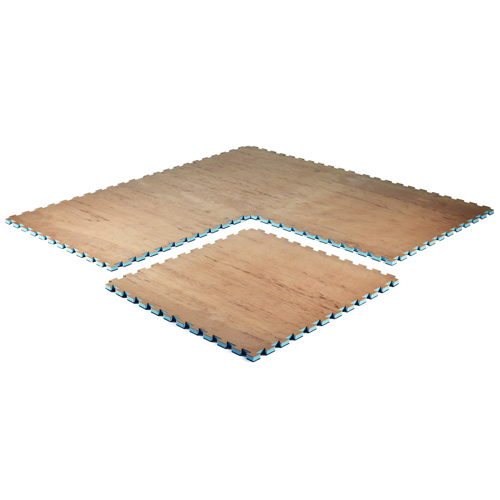 The
Martial Arts Karate Mat Premium
is among the softest floor mats for push-ups and burpees and is best suited for exercises with bare feet with a leather-like surface texture.
These cushioned floor mats for push-ups are one inch thick and 1 meter x 1 meter (3.28 ft x 3.28 ft). They are interlocking foam tiles that work really well for a DIY project. They are a great choice if you want to mix and match tiles with different colors, and they are super versatile and safe. They provide the perfect amount of cushion for someone to support his or her body weight during push-ups. They are lead and latex-free, waterproof, and nonabsorbent.
Which Floor Mats Provide The Thickest Cushion For Impact Absorption?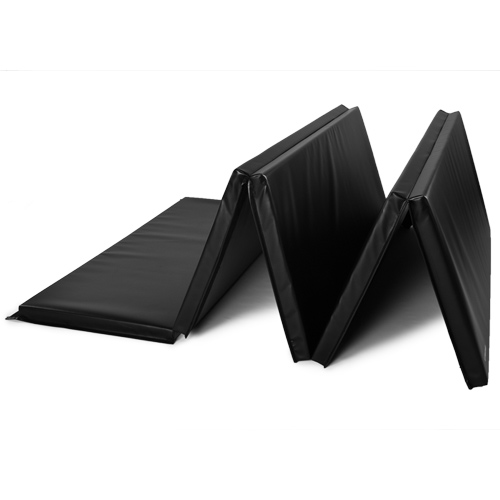 5x10 Foot Gym Mats
are a perfect burpee mat or push-up mat if you like to practice a modified push-up where you are putting weight on your knees or standing up instead of jumping up.
If you are looking for floor mats for handstand push-ups that will provide an area of extra cushion and support, these are an excellent choice. The 2-inch thick mats feature school-quality manufacturing and a hook and loop connector on each of the 4 sides. With double stitched seams and a durable 18 oz. vinyl cover, these mats are among some of the most durable folding gym mats available, anywhere. They are lead-free, and they are made of XPE high rebond foam.
This 5x10 mat is a great size, providing 50 square feet of coverage area for many usage options - beyond push-ups and burpees. It is easy to move around and transport, and you can use it in a multitude of types of floor exercises and more.
What Exercise Floor Mats Have The Best Traction?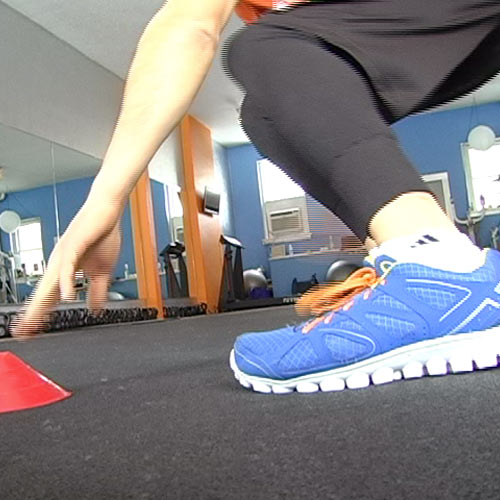 The
Plyometric Rubber Gym Roll
is the perfect burpee mat to prevent sliding. It is also among the best floor mats for push-ups as they keep your feet in place - especially when wearing shoes. They provide excellent durability and shock absorption, and they have a slightly porous structure that makes them more cushioned than traditional rubber flooring or mats.
The rolled material requires no glue for easy installation, and it is made in the USA of the highest quality craftsmanship and recycled rubber materials. Each roll is 0.315 inches thick and 4 feet by 10 feet.
With a plyometric rubber roll on the floor below you, you will have a sure surface to land your burpees on while keeping your joints safe during everything from push-ups to high-intensity workouts. This mat provides friction, so it will stay in place while you're moving around in intense, quick bursts, or, doing a handstand, reverse push-up, pull-down, or any other broad exercise move.
Sometimes, workouts can create unwanted noise that could potentially bother others in your home. Plyometric mats will absorb some of that sound.
These floor mats for push-ups and burpees are durable, high-performing, and easy to use while consisting of the same material that can be found in professional gyms nationwide.
Greatmats - Floor Mats For Pushups And Burpee Mat Options
The wide variety of push-up and burpee mats at Greatmats is quite extensive. The different varieties
have been installed in hundreds of professional and home gym settings and provide the best in quality, service, and dependability. Most mats come with a warranty and are designed specifically to take the use and abuse of vigorous workouts and even exercise equipment. You can be confident in the longevity of your investment when you choose Greatmats.
Depending on the space you're working with, your budget, and other factors such as portability and other fitness activities you're seeking to accommodate when selecting floor mats for push-ups and burpees, the mat or flooring system you choose may combine one or more of the options listed or one of the many others available at Greatmats.
Greatmats is willing to send samples and offer advice and suggestions to help you determine the perfect burpee mat options or push-up mats for you. If your priorities are quality matting combined with ease of installation, Greatmats has what you're looking for and will make the shopping process a smooth one.