What are the Best Box Jump Mats?
By Lisa Hobbie Created: June, 2020 - Modified: September, 2023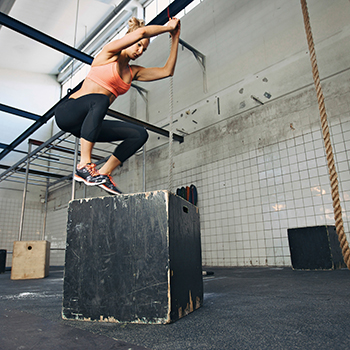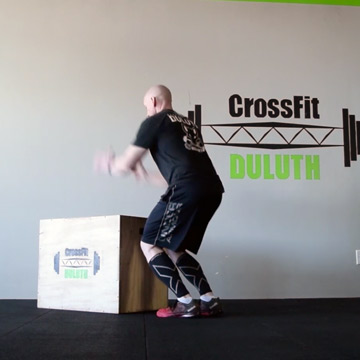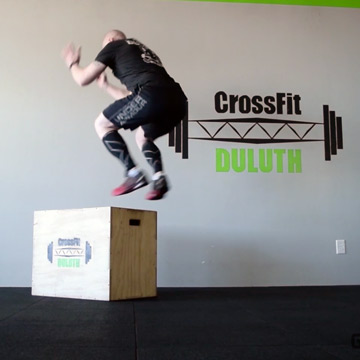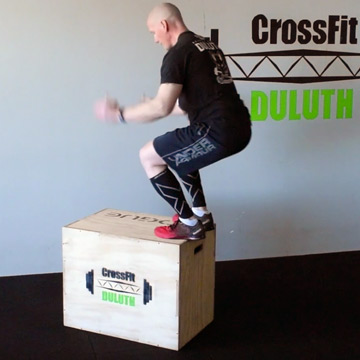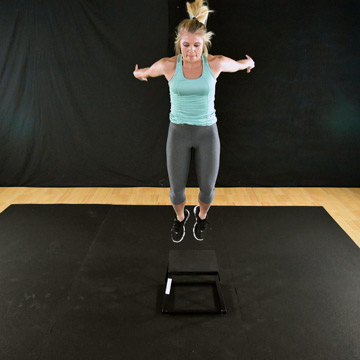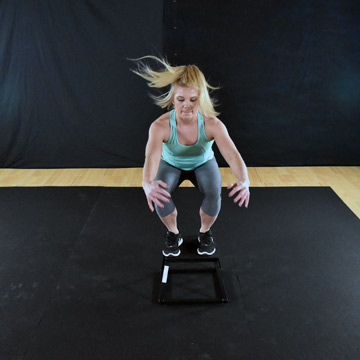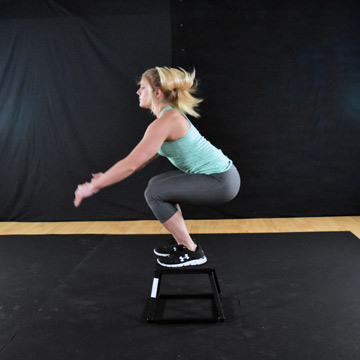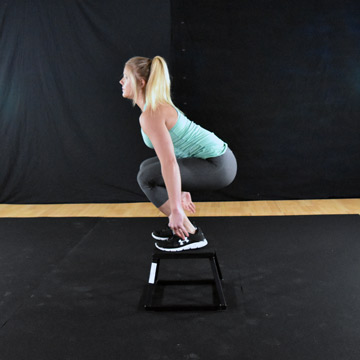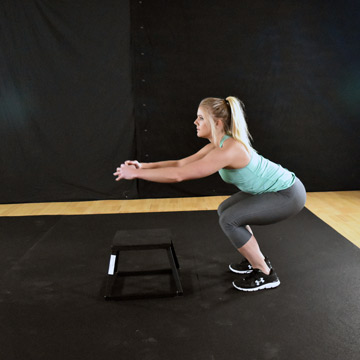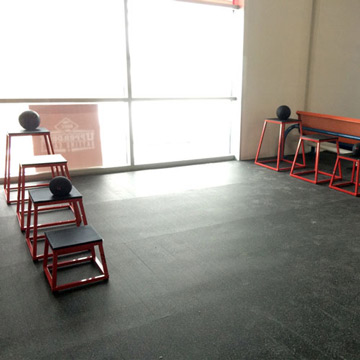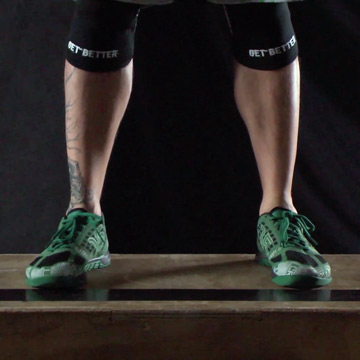 Box jumps are an extremely effective plyometric training activity that are often part of crossfit workouts. Often included in this family of exercises are a box squat jump, burpee box jump, box jump overs, and seated box jump. These appeal to many athletes, because they increase strength and muscle tone in the lower and upper body. These moves force the athlete to get enough vertical height necessary to power on to the box - engaging nearly every muscle in the body.
Box jump mats are often used to absorb some of the impact from doing the jumps, protect from fall related injuries, and keep the box from sliding around. Greatmats has a number of diy, high quality and top performing box jump mats from which to choose.
6 Best Box Jump Mats at Greatmats
1. Home Gym Flooring Tile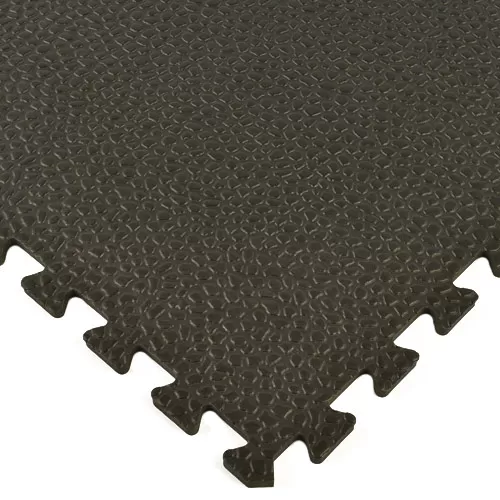 For box jump mats that are great for home gyms, this is among the best options. Made from high density EVA foam material, these
home gym tiles
are durable enough for use under plyo boxes and other exercise equipment. They are latex and lead free, and they feature a durable surface top texture in a pebble design. The interlocking design of this product provides for an easy DIY installation, and these box jump mats are very lightweight and portable. This product includes 2 borders per tile, and they come with a 1-year limited warranty. The tile is non-absorbent, so it will not soak up sweat or water bottle spills. . .or, sweaty odors. 
2. Sterling Sound Absorbing Mats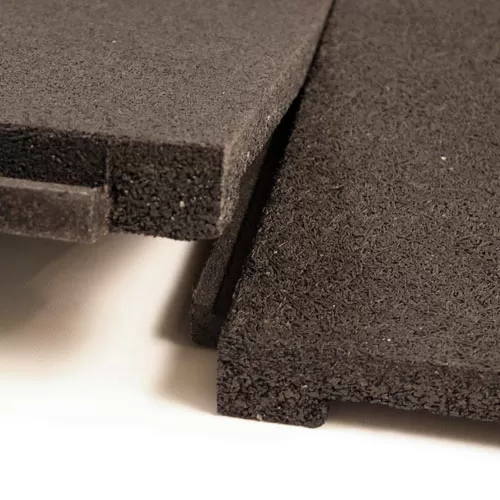 Maybe you are interested in box jump mats that will best absorb sound made by the box, athlete or heavy weights used in the surrounding area. If so, the
Sterling Athletic Tile
option should be considered. These rubber tiles are heavy duty, extremely durable, easy to clean, and provide superior sound attenuation and shock insulation. They will hold up to even the heaviest of weights, high-impact workout moves, exercise equipment, and more - and, keep any unwanted noise from working out at bay. For the best plyometric jump mats that will absorb sound, protect the floor, and offer cushion for your body - this is what you're looking for.
3. Plyometric Rubber Roll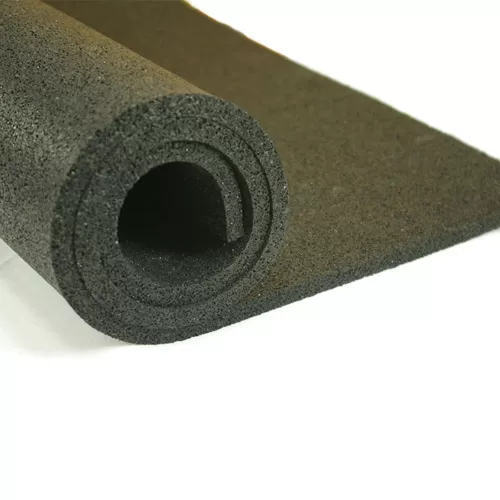 For jump mats that provide excellent cushion and shock absorption, this is it. The rolled material requires no adhesive for an easy installation, and it is made in the USA of the highest quality craftsmanship and materials. The
1/2 Inch per SF Roll
has a slightly porous structure - making it cushioned but durable. With a plyometric rubber roll on the floor below you, you will have a sure surface to land your jumps on while keeping your joints safe. This mat provides friction, so it will stay in place while you're moving around in intense, quick bursts. Sometimes, box jumps can create unwanted noise that could potentially bother others. Plyometric flooring will absorb sound, and will help with that problem. It is durable, high performing, and easy to use, while consisting of the same material that can be found in professional gyms nationwide. 
4. Sundance Mats Interlocking Black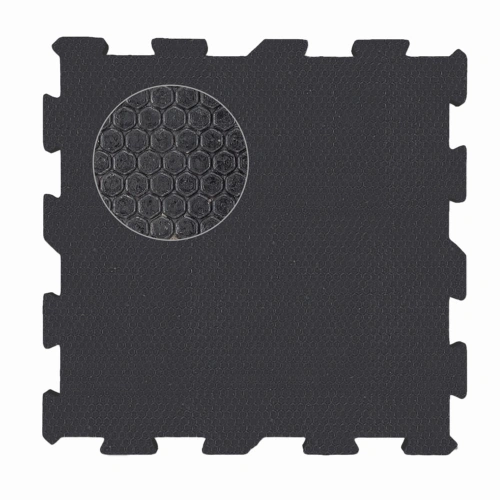 One of the best box jump mats for small areas is the
Sundance Mats Interlocking Black
. This heavy duty, ¾ inch commercial grade recycled rubber is completely non-absorbent; meaning, it will not harbor or promote bacteria growth. Its design provides a reduction in noise and vibration as well as offering slightly more cushion than most flat-bottom rubber mats. This rubber puzzle tile does not curl.
5. Taekwondo Martial Arts Mats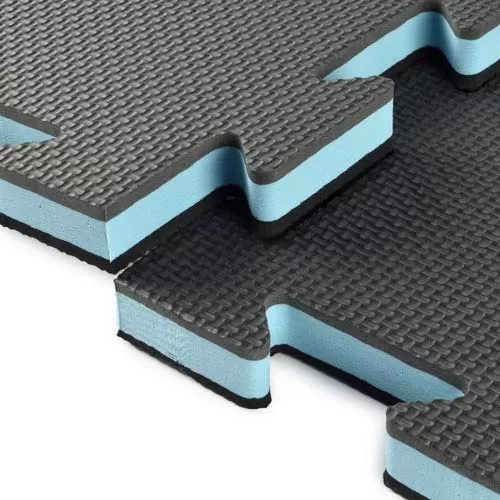 Taekwondo mats
are an economical option for box jump mats. They are typically about ¾" (20mm) in thickness with a textured surface which is resistant to scuffs, indentations, and divots. They are also very durable, providing years of portable protection and enjoyment. Athletes are able to work harder and longer, because the mat provides pressure reduction and strain protection. As a mat designed for taekwondo, which includes a lot of jumping, spinning and other quick movements, it is a perfect fit for box jumps and will provide the best fatigue relief of the options on this list.
 They also provide a very tight fit of the interlocking tiles, preventing trips and slippage of tiles. Wall to wall installation is even possible by using the border strips and a utility knife to make cuts where necessary. These are very easy to clean with a vacuum and/or damp mop. 
6. Rubber Flooring Rolls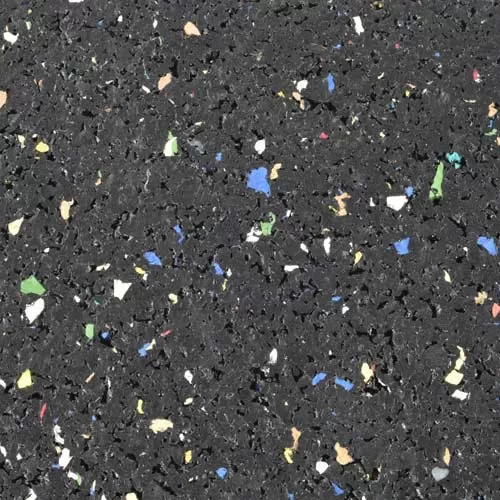 Rubber flooring rolls
are also among the most popular choices when considering box jump mats. The ⅜ inch Regrind Confetti option is a durable and economical one. It is a rubber roll made in the USA of recycled rubber, and it is considered to be a green product. It features 10 percent color with various colors in the mix, but they are extra small flecks for a subtle style. This rubber roll option can be purchased by the linear foot, in any roll length from 25 to 100 foot long. One linear foot of material is equal to 4 square feet as the rolls are 4 ft wide. This type of resilient rubber flooring product is very durable and long lasting. This is the firmest mat on the list.
Greatmats - Your one stop shop! 
The wide variety of box jump mats at Greatmats is quite extensive. The different varieties 
have been installed in hundreds of professional and home gym settings and provide the best in quality, service, and dependability. Most mats come with a warranty and are designed specifically to take the use and abuse of heavy fitness equipment. You can be confident in the longevity of your investment when you choose Greatmats. Simply reach out to the friendly and knowledgeable staff who will help you determine the best option for your space.