Top 5 Best Home and Studio Flooring for Yoga
By Julia Nass Created: July, 2017 - Modified: December, 2020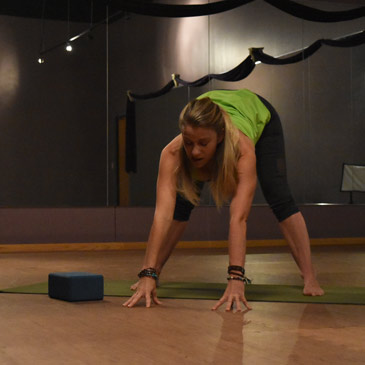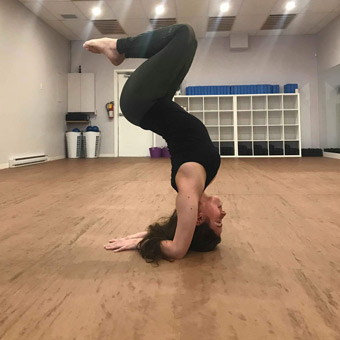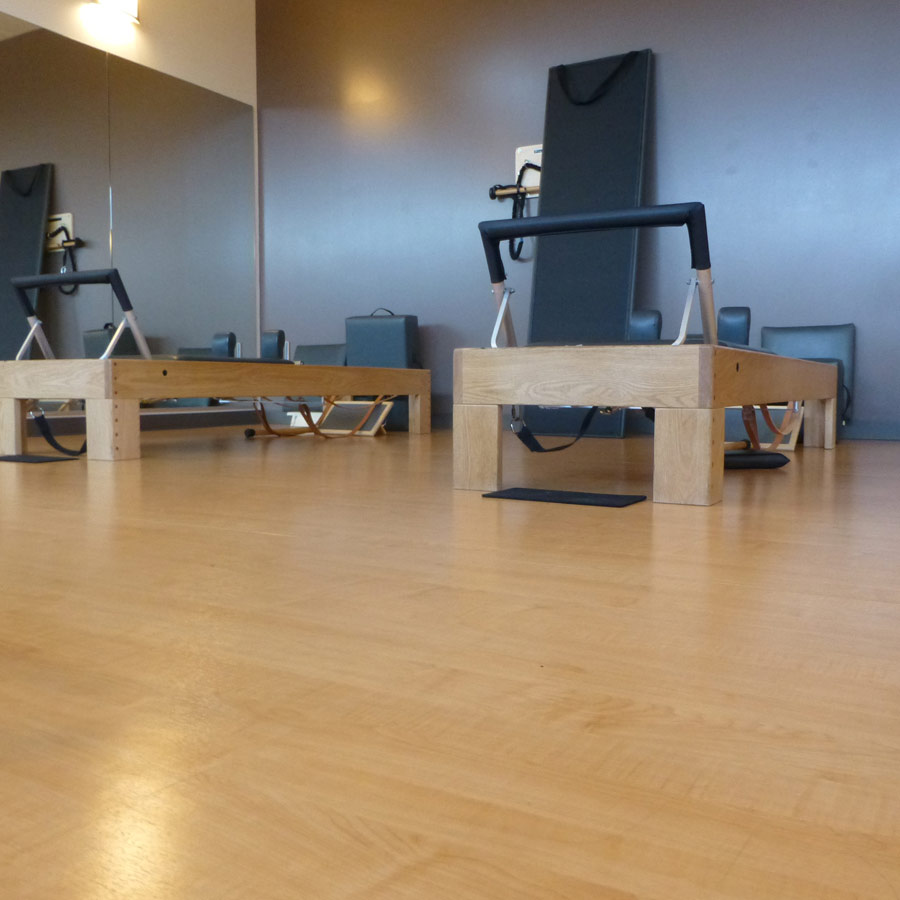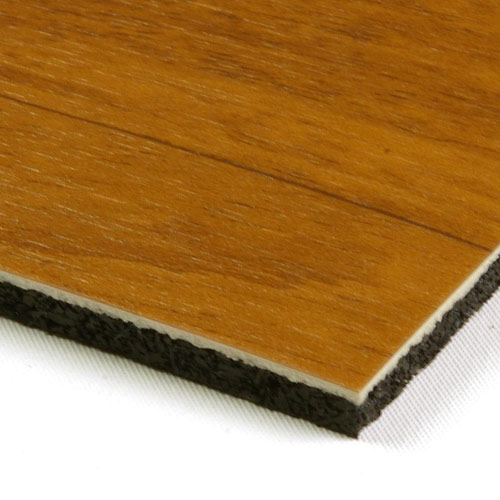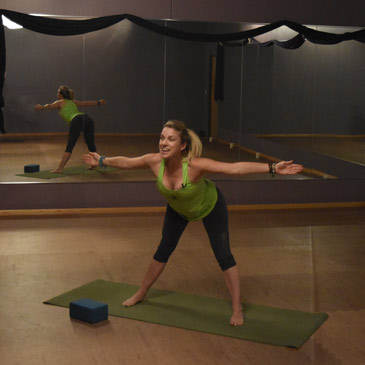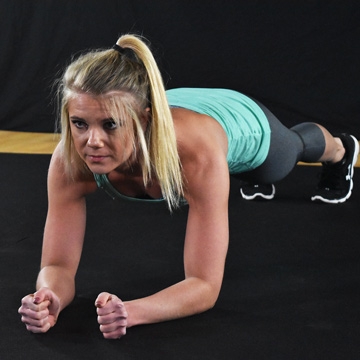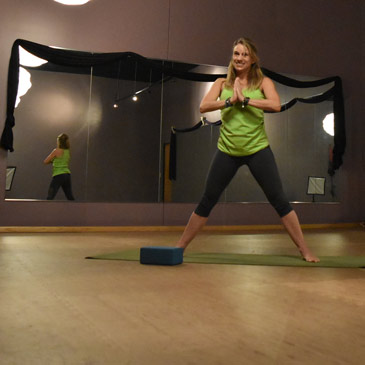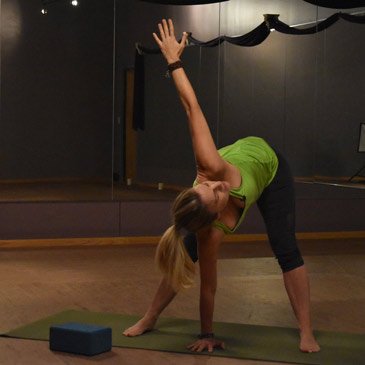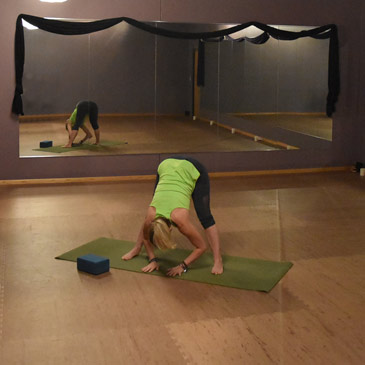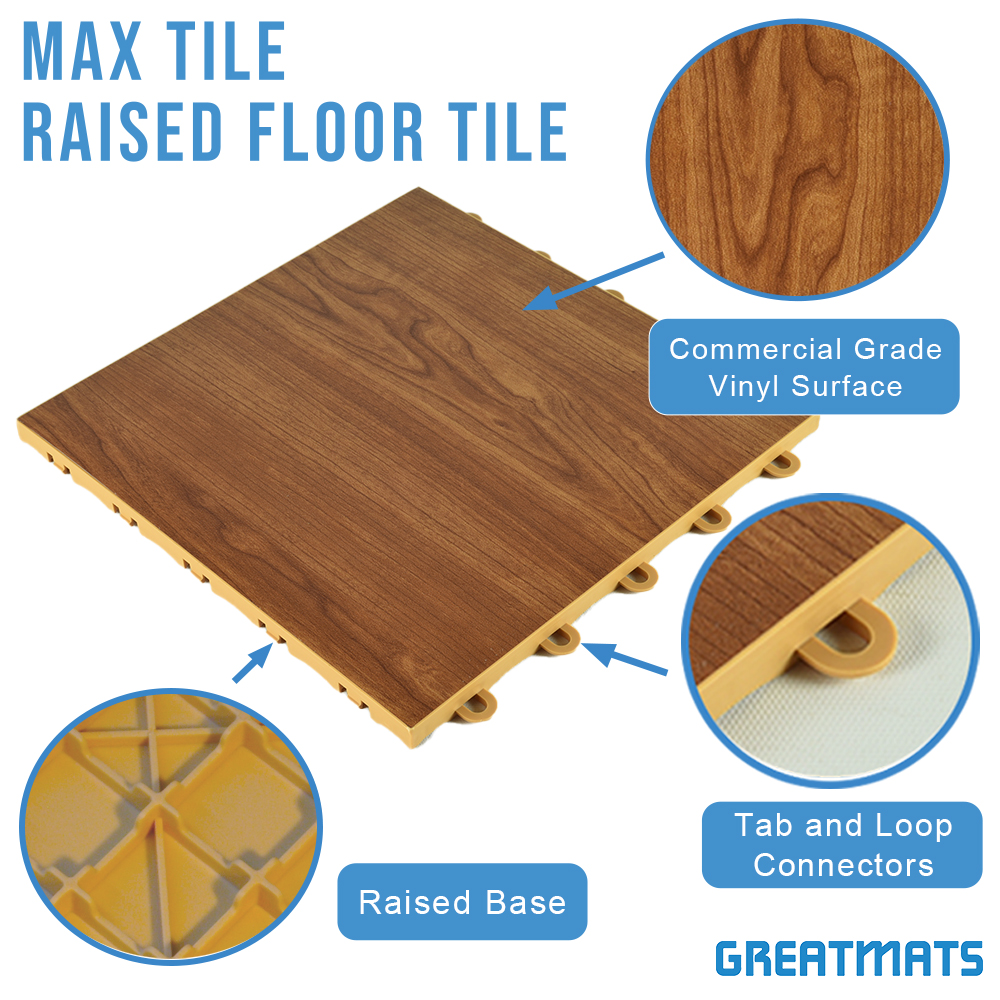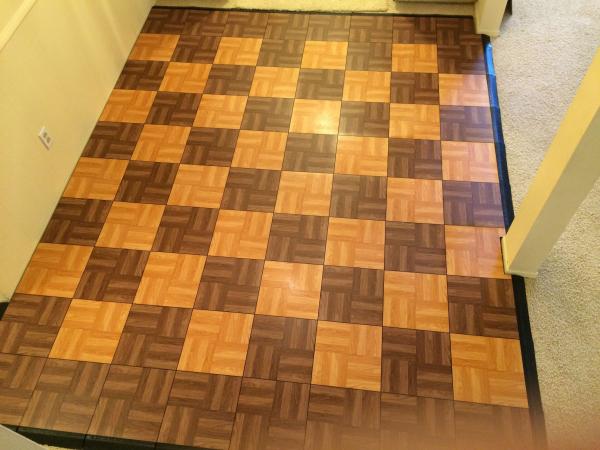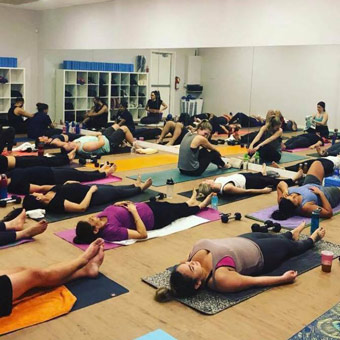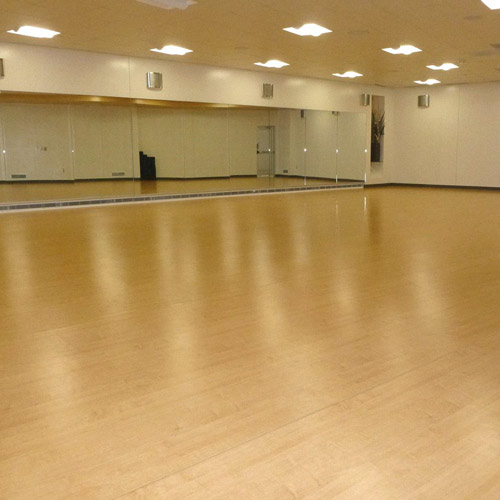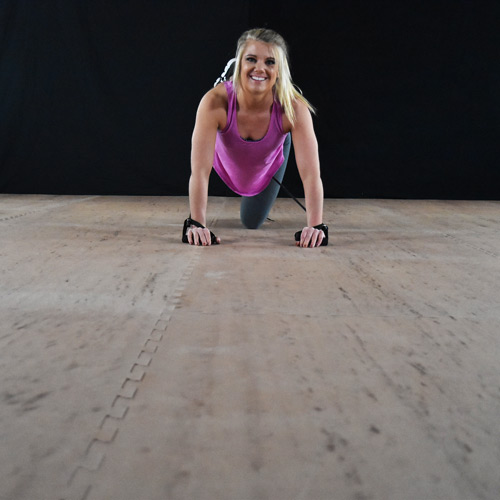 Yoga is a practice used not just for fitness and strength but as a way to de-stress, relax and become centered amidst the chaos of busy, everyday life. Rush-hour traffic, elbowing one's way into an overcrowded room, and steep class fees shouldn't be associated with the calming, grounding benefits of yoga. Yet, attending a yoga class sometimes means experiencing all of the above stressors.
Getting to and from a yoga class can undo the positive, relaxing benefits. That's exactly why home yoga studios are becoming increasingly popular. Opting out of the class and practicing in one's own home can save stress, time and money in the long run.
Finding the best home gym flooring for yoga practice yoga shouldn't be something to stress you out either. Greatmats is here to help. The following reveals the top 5 home gym floors for yoga.
In the search for the best yoga flooring solutions, we focus on three main factors.
1. First, a yoga floor needs to be durable yet comfortable.
2. Second, it needs to maintain safety and traction even when moisture is present (which can come from sweat, hot yoga environments and spilled water bottles).
3. Finally, yoga flooring should be easy to clean.
Apart from those key elements, Greatmats' emphasizes home gym floors that are economical and easy to install, saving on time and money.
1. Plyometric Rubber Roll for Yoga Studio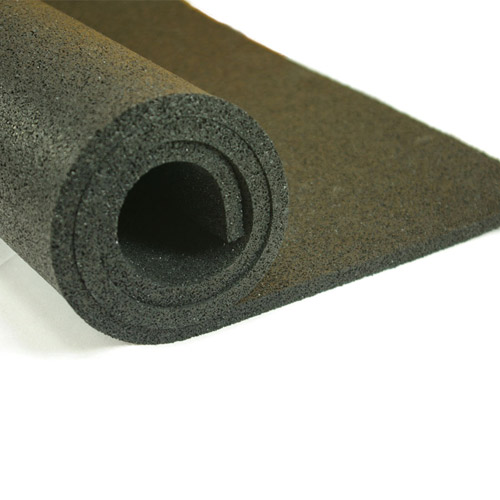 Greatmats'
Plyometric Rubber Rolls
are an excellent home gym flooring option for yoga that can replace the need for a yoga mat. These rubber rolls, which come in 1/2 mm and 3/8 mm thicknesses, provide both comfort and resilience for yoga practice. These home yoga floors are designed to stand up against excessive, rigorous athletic workouts. Thus, they stay durable and strong even after years of heavy use.
Plyometric Rubber Roll home gym flooring also provides traction, so feet and hands do not slip and slide around the floor. At the same time, it provides enough cushion that it is not necessary to use a yoga mat on top of rubber flooring.
These rolls are extremely simple to install. They can be unrolled as a dry lay or glued down for a more permanent installation. Rubber rolls are also one of the more economical yoga floor choices. This flooring is easy to clean with a vacuum or damp mop. If you choose to use a cleaner on rubber flooring, make sure it's pH neutral, as certain cleaners can cause damage to the rubber.
The slightly porous structure of the rubber means that it takes longer to dry if it gets wet. Therefore, it is not recommended to use this flooring for hot yoga and other locations highly susceptible to moisture.
2. Martial Arts Karate Mat Premium 1 Inch for Yoga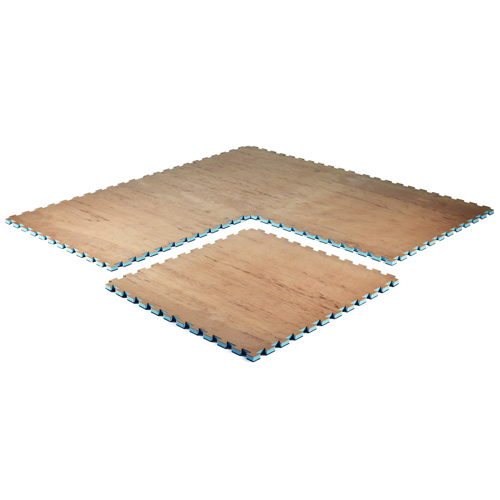 An excellent choice for yoga flooring is the
Martial Arts Karate Mat Premium
, this 1-inch thickness is a good option to provide some cushioning, while also giving participants the support they need. These interlocking foam mats can be used with or without the traditional yoga mats. They are a popular choice for professional yoga facilities and are among the least expensive options.
You can see these foam mats in use as yoga studio flooring at
Kismet Yoga + Fitness
. When Lani Evers-Staples and Alisha Mankatala decided to open the doors to Kismet Yoga + Fitness back in August of 2017, they knew they wanted flooring that went beyond the scope of traditional yoga mats for the Abbotsford, British Columbia-based hot yoga and hot fitness studio. "We specifically wanted a thicker mat and found that the product and price point were exactly what we wanted," Lani said. "Durability and longevity were key. They are used in the practice area of the studio."
3. Max Tile for a Raised Yoga Floating Floor System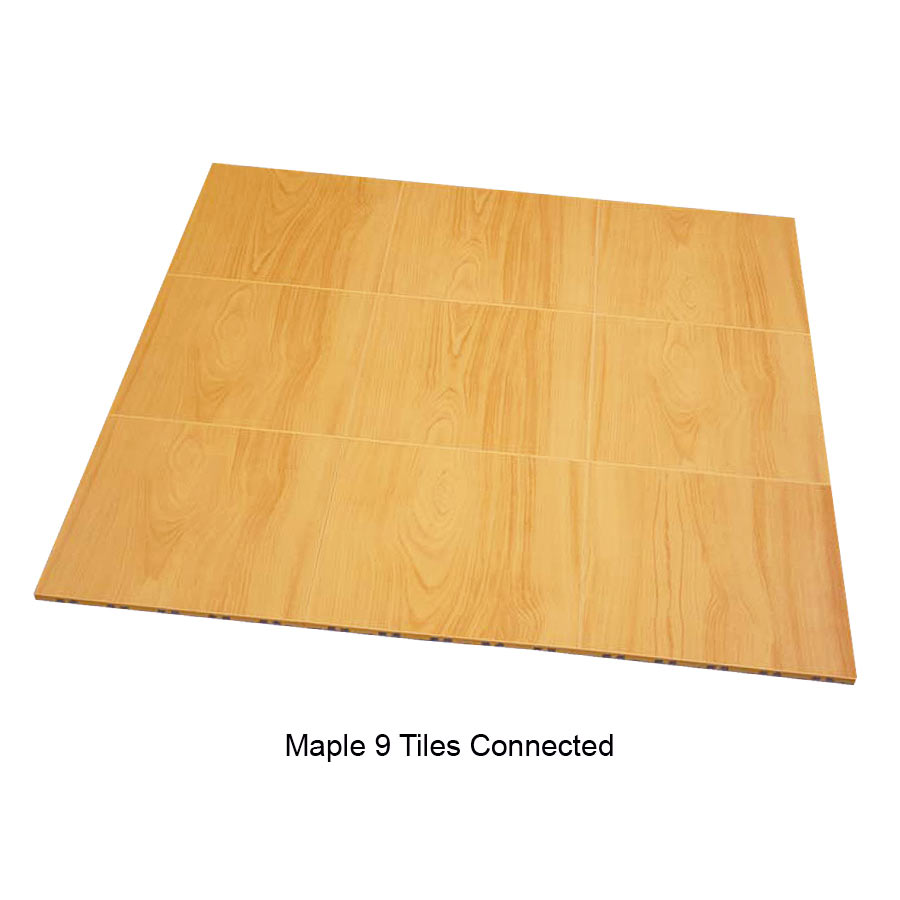 If you are looking for a solution for a moisture-heavy room (basements, high humidity locations, hot yoga rooms, etc.), Max Tiles Raised Flooring is one of the best choices. These raised tiles allow air to flow underneath and create a floating yoga floor, so moisture does not get trapped and build up below flooring.
The
Max Tiles Raised Floor System
comes in multiple colors and designs, from multiple varieties of wood grain to stone. They are made with a 3 mm thick laminate vinyl surface top and a sturdy polypropylene base. These home gym flooring tiles are often used for dance floors, and they make excellent floating floors for yoga as well. They come with a 15 year, .03 mm surface layer to protect from natural wear and tear. The vinyl surface makes these tiles water proof and resistant to scuffs and marks. Tiles can also be cleaned with just a damp mop.
These raised tiles connect together with a tab and loop system that is designed to hold up no matter the number of installations or reinstallations. If you are interested in extra cushion or insulation, you can always install a rubber roll layer underneath tiles.
4. Wood Performa Vinyl Flooring for Commercial Studios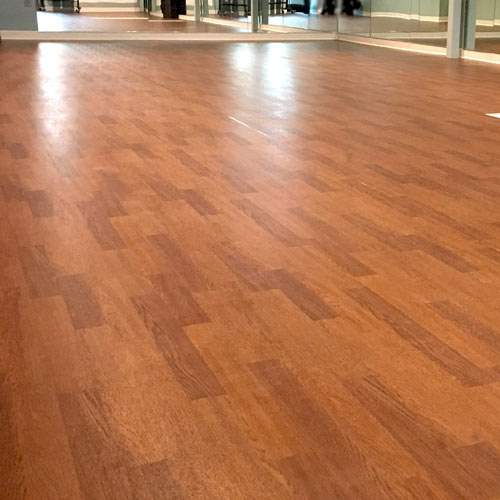 Padded, wood-grain Performa sheet vinyl
is one of the most quality yoga floors you can find. It's an awesome choice for both yoga and hot yoga. The vinyl surface sits atop closed-cell foam backing, which makes the floor cushioned and anti-fatigue. The floor is easy on the joints and limbs, and the ergonomic design helps prevent injuries.
Performa yoga flooring is made with a microbial resistance formulation, which is a safety measure in moist climates. Microbial resistance fights bacteria buildup that can occur when moisture is present, so it's smart choice for hot yoga environments.
This yoga flooring solution can be ordered in custom-cut lengths. However, unlike other Greatmats' yoga flooring, installing Performa Full Bolt flooring is not a do-it-yourself project. Installation requires a full glue down and heat weld to the seam by a flooring professional. Although this is one of the pricier yoga floors we recommend (plus the cost of hiring a professional to install the floor), the quality of the flooring makes it well-worth the price.
5. Athletic Vinyl Padded Flooring for Yoga Studios or Gyms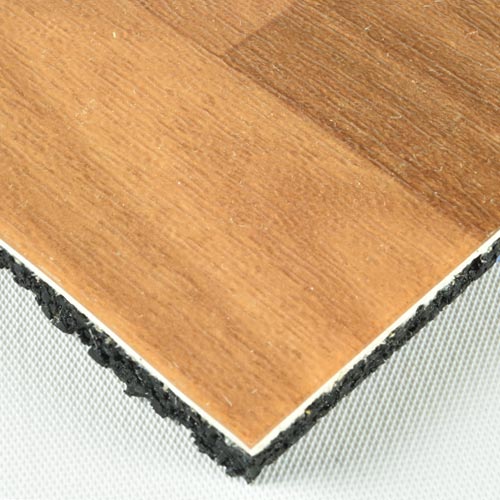 A cheaper alternative to the Wood Performa Full Bolt is the
Athletic Vinyl Padded Roll
. The home gym rolled flooring features a 2 mm vinyl top layer and a 5 mm rubber base. The padded roll has all the attraction and appeal of wood, but is more economical, durable and easier to clean. The roll provides both sound and sound and shock absorption, which makes it quiet underfoot.
The Athletic Vinyl Padded Roll comes in four different colors. The surface layer never needs polish or wax and is durable enough to retain a long-lasting fresh look. The sealed surface will not absorb water. Further, it's easy to clean with a vacuum, dust mop, dry sweep or a neutral cleaner.
So there you have it: Greatmats' top 5 yoga flooring solutions for home gyms and commercial studios. Still have questions? Get in touch with Greatmats friendly customer service for more recommendations or answers.