What Should I Put on My Floor for a Virtual Boxing Class?
By Kyle Schurman Created: March, 2021 - Modified: September, 2023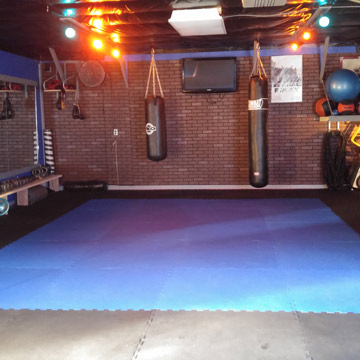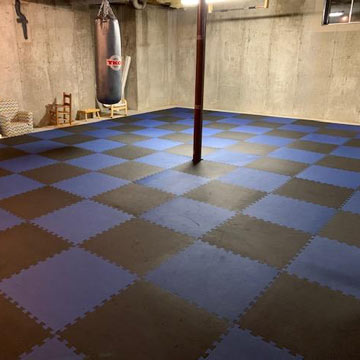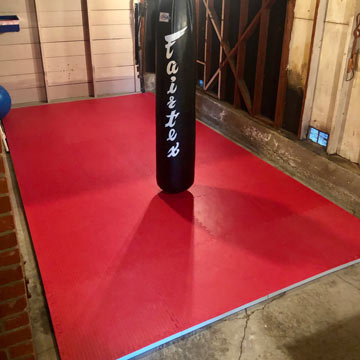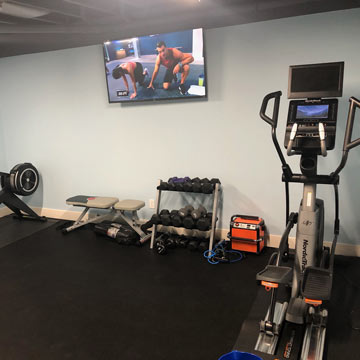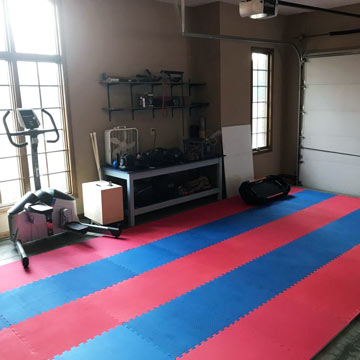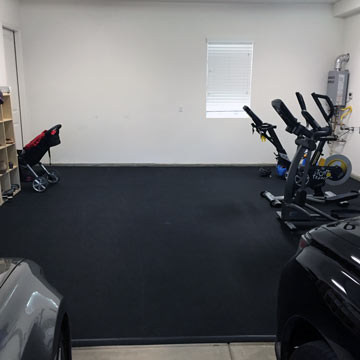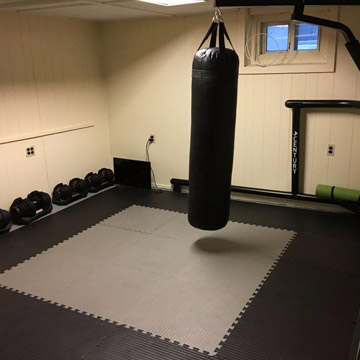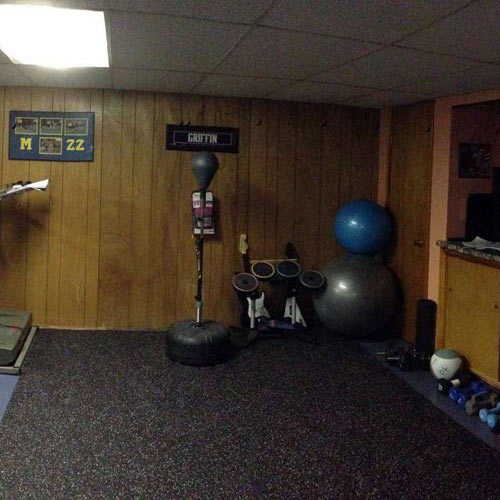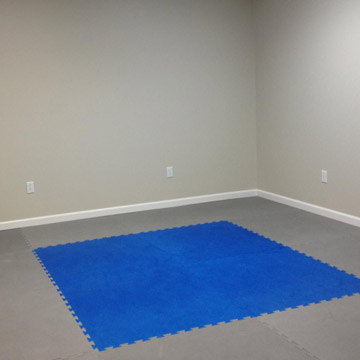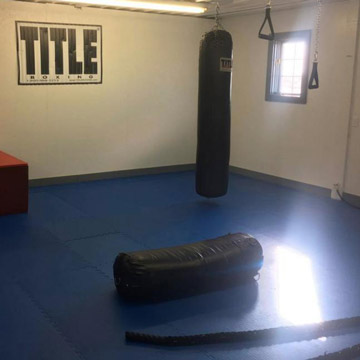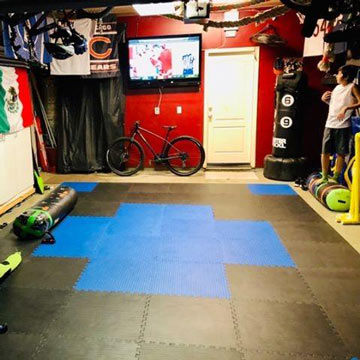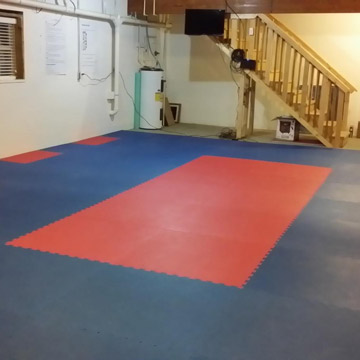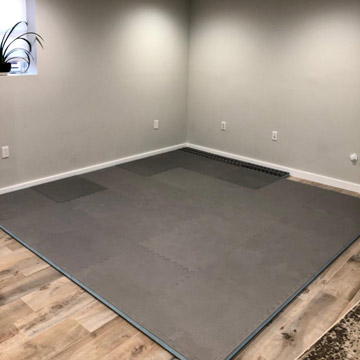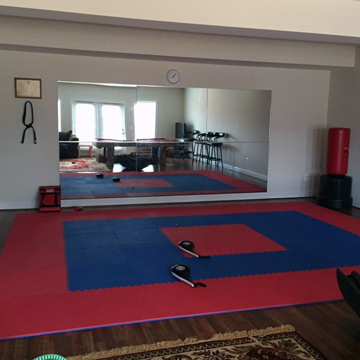 When taking a virtual boxing class over Zoom or YouTube, having a durable yet cushioned floor that can stand up to all kinds of footwear is important. Athletes involved also need to be able to make the precise, high-speed movements required for a boxing workout with a little fatigue relief. The best floorings for these workouts usually consist of EVA foam or rubber.
Both foam and rubber are easy to install, which simplifies the process of setting up a spare bedroom or an area in the basement for the virtual boxing class and other sparring workouts. EVA foam mats usually have puzzle-style edging, which delivers a quick layout. Thin rubber rolls can cover a lot of space in a short amount of time.
Whether working alone at home or with a remote trainer at a facility, taking a virtual boxing class provides a high-quality workout with benefits for the cardiovascular system and for overall body strength and mobility.
If the class needs to make use of a heavy bag or a virtual boxing simulator machine game, these types of floorings will deliver the support required for various types of equipment. On the other hand, if the virtual boxing class requires setting up an actual ring, these styles are still ideal for the flooring.
What Are the Best Scuff Resistant Foam Floors for Boxing Shoes?
Thatch textured EVA foam is a strong choice for a virtual boxing class, as it can stand up to multiple types of shoes. It also has the padding needed to protect the lower body joints of the athletes, while giving a little cushion in case someone falls or gets knocked down.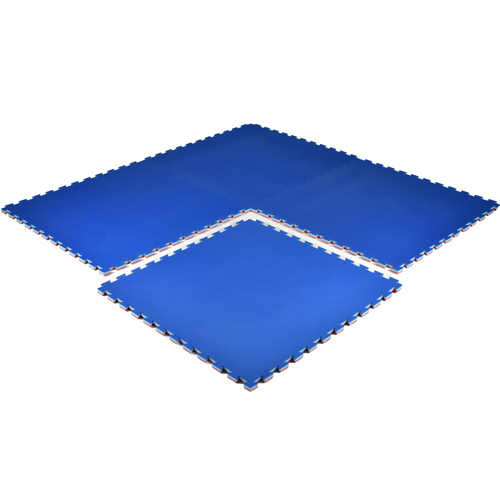 The Pro Taekwondo Martial Arts Mats appear commonly in martial arts studios, but customers rely on them to set up boxing practice areas at home or at a studio too.
Customer David in El Paso, Texas, created a standalone boxing ring at home with these mats, installing them in very little time.
This mat measures roughly 3/4 inches in thickness. An individual mat measures 1-by-1-meter (or about 3.28 feet across), allowing installers to cover a large space quickly. The mats use a thatch texture on both sides, providing scuff resistance for the boots or shoes of athletes.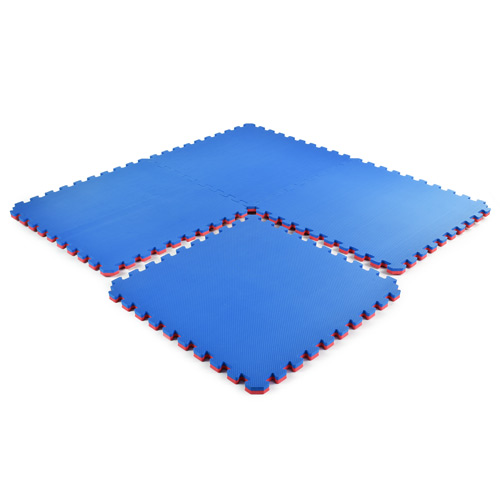 The Home Sport and Play Mat product also measures 3/4 inches in thickness in a slightly smaller tile at 2-by-2 feet. Some installers will appreciate the easier-to-handle size of this model.
The puzzle-style edges allow for an installation without glue, so the customer can assemble and disassemble the tiles in a hurry.
Customer Lance in Beaverton, Ore., says the ability to lay out a DIY boxing ring in just a few minutes at home and disassemble it later is a huge advantage of this model of tile.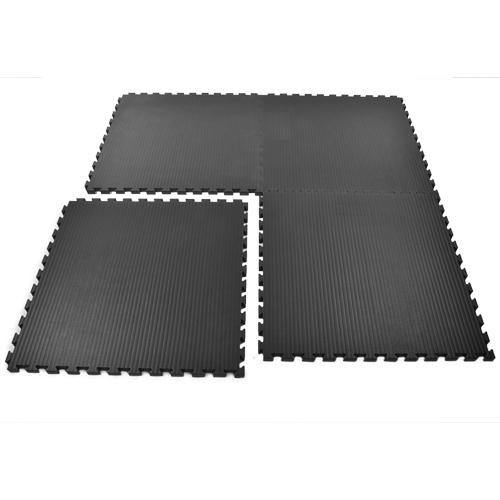 For a thicker option in an EVA foam mat that gives a higher level of cushioning without sacrificing the firmness needed for a sure footing, try the Judo Jiu Jitsu Interlocking Mats, which feature a puzzle edge for simple assembly.
These feature a no-burn tatami surface texture, which protects the skin when the athlete falls down or slides across the 1.25-inch thick mats. Each mat measures 1-by-1-meter in size.
Customer Lizette in Concord, Calif., uses these mats for boxing, kickboxing, jiu-jitsu, and krav maga workouts.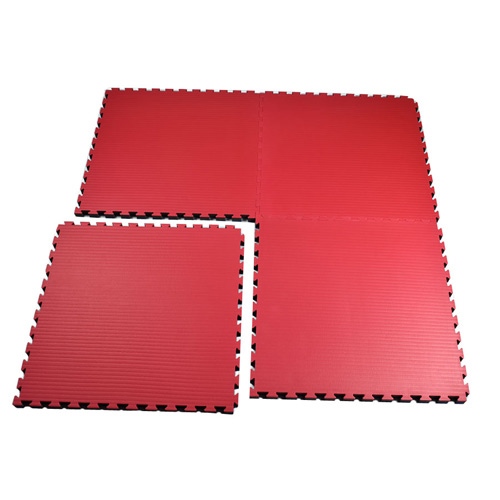 The thickest recommended mat for virtual boxing class workouts would be the 1.5-inch thick Grappling MMA Mats. These have a 4-foot ASTM fall height rating, ensuring maximum head injury protection for athletes who may fall down during boxing workouts. They also work for martial arts that involve groundwork and takedowns.
Each puzzle edge mat has a no-skin-burn tatami texture that measures about 1-by-1 meters for a fast layout.
Customer Rob installed these mats in Kalispell, Mont., for both boxing and martial arts activities, as they work well for stand-up workouts.
Does Rubber Work for Boxing Practice Flooring?
Using a rubber roll as the flooring for a virtual boxing class works extremely well too, as rubber yields an excellent footing for the boxers with maximum durability and a little bit of cushioning. Rolls of rubber are easy to install, creating an area for workouts in a short amount of time.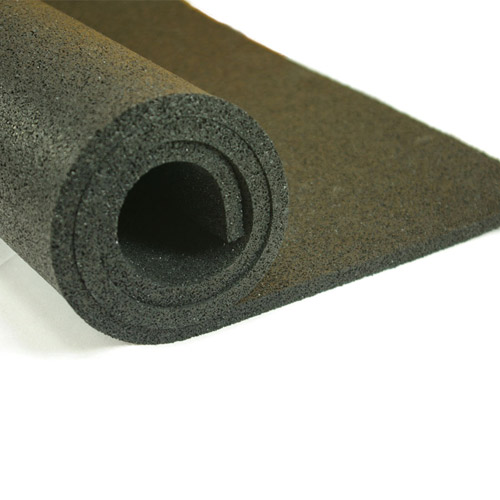 The Plyometric Rubber Roll Geneva is a popular selection for this type of activity, as it's made for tough workouts. It measures 4 feet wide and 3/8 inches in thickness. With a thinner layout than many rubber tiles, installers can trim this all-black rubber roll to fit wherever the boxing workout is taking place.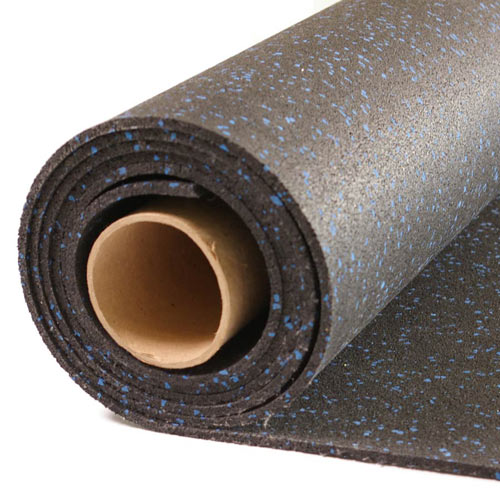 For those who prefer some color flecks in the rubber roll, the Rubber Flooring Rolls product is a better choice. It has a 4-by-10-foot coverage size and 1/4 inches of thickness. It offers more density and a 10% concentration of blue or gray color flecks in the black base color for a different style than the typical rubber roll.