How to Choose Jazzercise or Zumba Flooring
By Paige Cerulli Created: January, 2018 - Modified: June, 2023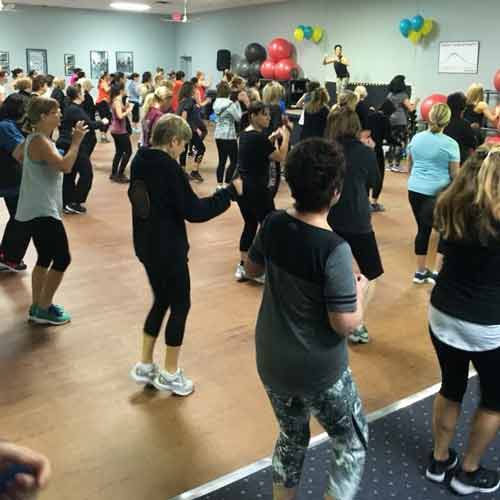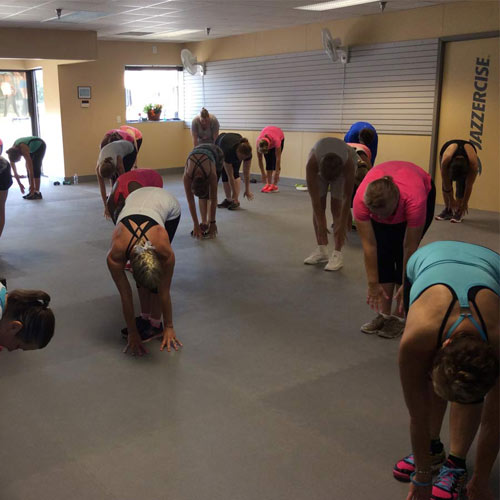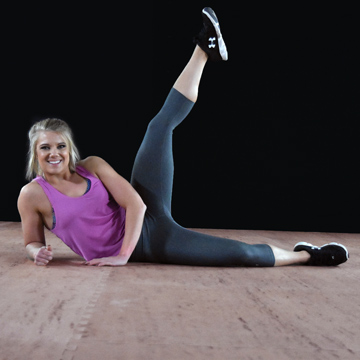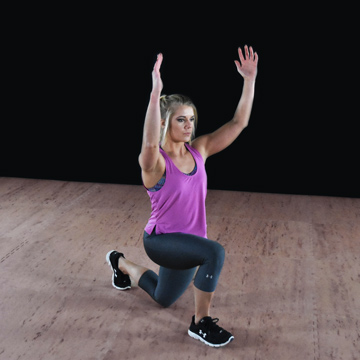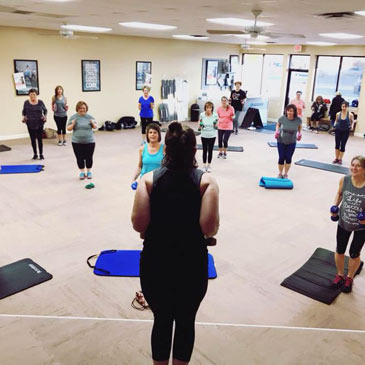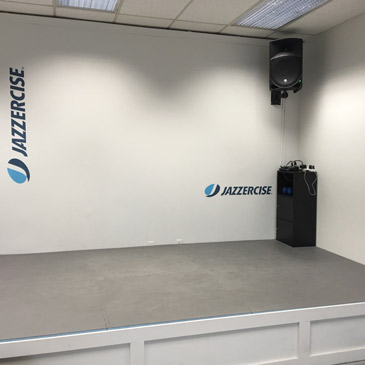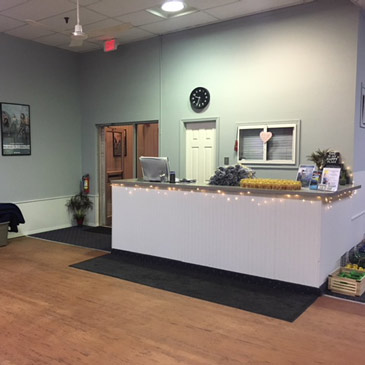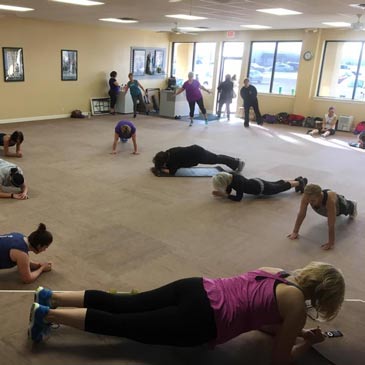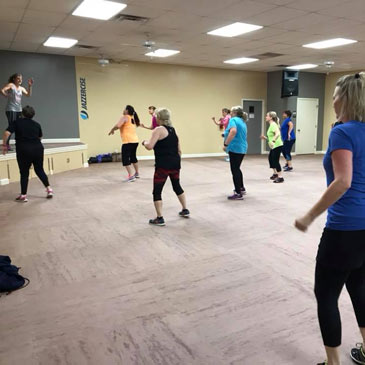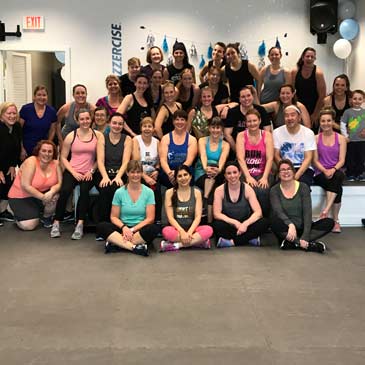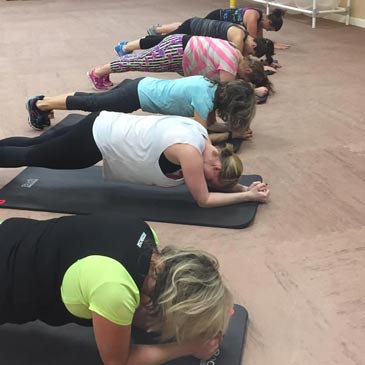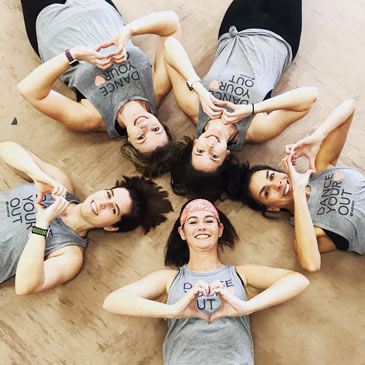 If you're looking to get fit and have fun doing it, there's no better option than Zumba or Jazzercise. Both
Zumba
and
Jazzercise
rely on great music to get you pumped up, moving around, and having fun. But because both activities are high-impact and repetitive, choosing the right type of flooring for your Zumba or Jazzercise studio is highly important.
Zumba and Jazzercise Effects on Athletes
To understand what you need in your flooring, you need to also understand how Zumba and Jazzercise effect athletes and participants. Since they're pretty similar, we'll group both activities together.
Zumba and Jazzercise:
- Involve repetition
- Often involve jumping and hopping
- Incorporate twisting, lunging, and other movements
- Last for about an hour at a time
Athletes need to be able to balance, move without slipping, and sustain repetitive impacts during the course of a session. This requires a special kind of flooring to keep athletes safe, comfortable, and enjoying their workout.
Properties of a Good Zumba or Jazzercise Flooring
As you start to explore flooring options for a Zumba or Jazzercise studio, look for a flooring that has the following properties.
Anti-Fatigue
Athletes will spend about an hour on their feet, and they'll be doing some repetitive movements. Any good Zumba or Jazzercise flooring should have anti-fatigue properties. A floor designed with anti-fatigue properties will help to minimize pain and discomfort that can result from standing up for a long period of time. Anti-fatigue floors often make for a more comfortable surface, allowing athletes to work out longer with less pain and fatigue in their bodies.
It may be tempting to look for a Zumba floor or Jazzercise floor that offers a lot of cushion, but this can be a mistake. Zumba and Jazzercise lie somewhere between dance and workout routines, and any dancer will tell you that a surface that is too soft is dangerous and frustrating to dance on. While you want your flooring to be forgiving and comfortable, a floor that's too soft will be difficult to jump up off of, and will absorb too much of the athletes' energy. Instead, look for a floor with anti-fatigue properties that is designed to support athletes while minimizing pain.
Shock Absorption
With repetitive steps, jumps, and even skipping involved, a good Zumba floor or Jazzercise floor needs to offer excellent shock absorption. If you choose a floor that doesn't offer shock absorption, athletes may quickly begin to experience joint and back pain.
Instead, look for a floor that helps to absorb the shock of each landing that an athlete makes. It will minimize the effect that jumping has on an athlete's joints, keeping them comfortable for longer periods of time and taking the ''bite'' out of the shock of a landing.
Anti-Slip
Jazzercise and Zumba flooring absolutely needs to provide athletes with adequate traction. You don't want athletes slipping, so look for a flooring that is designed to offer the traction that athletes will need for jumps, turns, spins, lunges and more.
Waterproof
When creating a studio, keep in mind that your classes serve as workouts. People will likely drop or spill water bottles, and you'll need to be able to clean up the flooring after classes, too. Quality Jazzercise and Zumba flooring will be waterproof. Not only will a waterproof flooring be a more hygienic option, but it will also mean that you can easily clean up the floor with a mop and cleanser after classes.
Sound Buffering
Any dance or fitness studio can get loud, quickly. This is emphasized by harder flooring options which can cause sounds to echo off both the flooring and the walls. Look for a dance aerobics floor which helps to absorb some sound. This can create a more enjoyable environment for all of your athletes.
Durable
Your flooring is an investment, and you'll want it to last. Quality flooring will be highly durable, and built to withstand the regular use that your studio will see. Be sure to consider the flooring's lifespan, as well as any manufacturer warranties that are offered. Remember that the flooring's lifespan will be affected by how many classes you host and how rigorously you use the flooring. Proper care and cleaning will also make a difference in how long your flooring will last.
Scratch Resistant
Your flooring will see plenty of use, and many dance flooring options can get scratched and scuffed up. In order to minimize your maintenance and ensure that your studio looks great, look for flooring that is resistant to scratching and scuffing. You'll also need to make sure that the flooring is suitable for use with shoes, as some softer dance floor options, like some Marley flooring, are not designed for street shoe traffic.
Ease of Installation
If you want to save money, then you'll want a flooring option that you can install on your own. Dance fitness flooring is available in a variety of different forms, and most are very easy to install. Consider your facility and any obstacles you may face, like needing to navigate a narrow hallway with the flooring. Many flooring options can be installed without the need for adhesives, and some can even be removed and reinstalled in the future if you need to increase the versatility of your studio.
Suitable Jazzercise Floor and Zumba Floor Options
At Greatmats, we have a number of flooring products that are great choices for both Zumba and Jazzercise flooring. We've highlighted a few of the most popular options below.
StayLock Orange Peel Tiles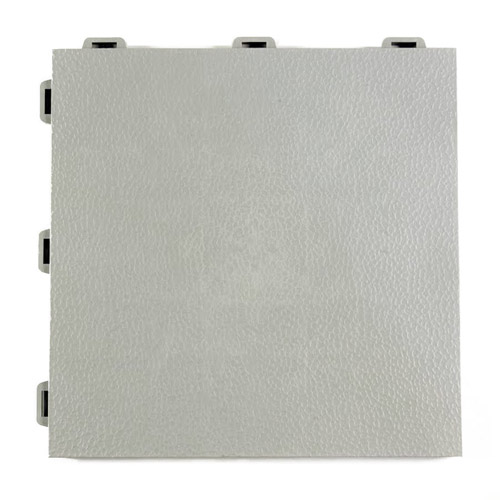 StayLock Orange Peel Tiles
are a great choice for Jazzercise and Zumba flooring. These tiles are conveniently sized and easy to install. They also offer superior cushioning properties, and are available in a variety of colors.
These tiles offer the following benefits:
- Anti-fatigue and cushioning properties are ideal for Zumba and Jazzercise. These tiles even have a 20-inch ASTM fall height rating for superior safety.
- 1x1 foot tiles are waterproof, and can be damp mopped for easy cleaning.
- Typical lifespan is 20 years.
- Installation is easy, requires no adhesive, and the active connector design ensures the tiles stay locked together during use.
Wood Grain Natural Vinyl Flooring Roll 6x60 Ft
Looking for an eye-catching, elegant flooring option?
Wood Grain Natural Vinyl Flooring Roll
is a beautiful option for any Zumba or Jazzercise facility. Not only is this product built to perform, but it gives you the look of a hardwood floor.
This flooring option offers the following benefits:
- High density foam backing provides stability, cushion, and shock absorption.
- Low-maintenance; this flooring never needs sanding or refinishing.
- 10-year limited warranty
- Eco-friendly; up to 40% recycled materials in each vinyl roll
Sport Plus Designer Foam Tile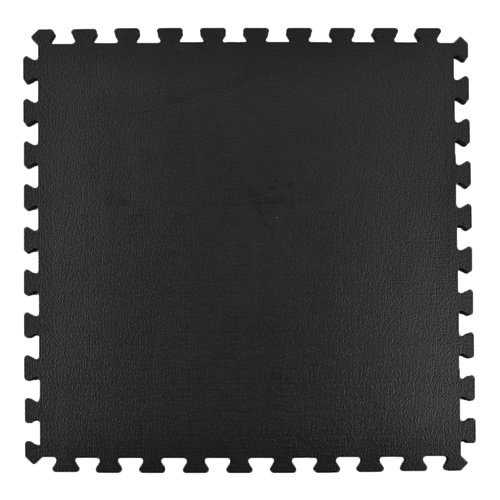 Sport Plus Designer Foam Tile
are highly durable, and are made of closed cell EVA foam. These tiles are lightweight and easy to install, and while they're sometimes used as a dance floor underlayment, they can also be installed as a dance or athletic floor, itself.
These tiles offer the following benefits:
- EVA foam helps to absorb impact, making for a more comfortable workout
- While flexible, this flooring is sturdy enough to provide a solid surface for sudden movements
- 2x2 foot tiles will withstand rough treatment
- Waterproof and non absorbent, you can damp mop the floor for easy cleaning
- Lightweight tiles are easy to carry and install, and can be placed directly on a hard, flat surface
Choosing The Right Flooring
As you explore the various options for Jazzercise and Zumba flooring, you'll need to consider your own facility and its needs. The following factors will help you to choose the product that's right for your needs:
- Will you install the flooring yourself, or will you hire a professional?
- What is your budget?
- How many classes do you teach per week?
- What is the overall look or style that you want your finished flooring to have?
- How much time do you have to invest in maintaining your flooring?
Don't forget that keeping your athletes safe doesn't end with your flooring. Be sure to educate and remind class participants about the importance of proper footwear for their own safety and comfort.