What Is The Most Popular Specialty Flooring In Wisconsin State?
By Lisa Hobbie Created: July, 2021 - Modified: October, 2023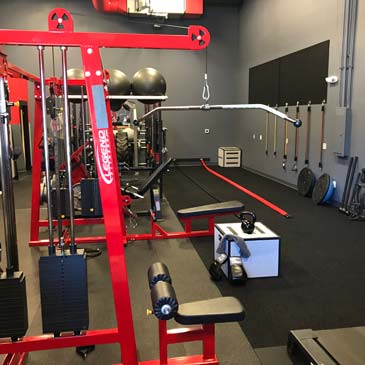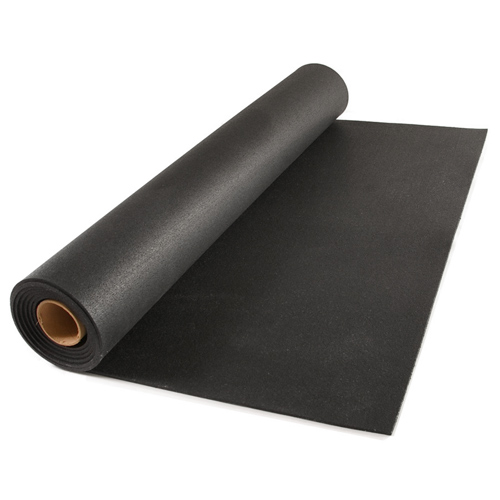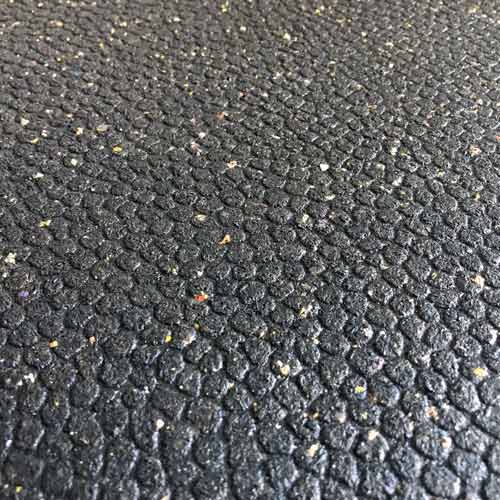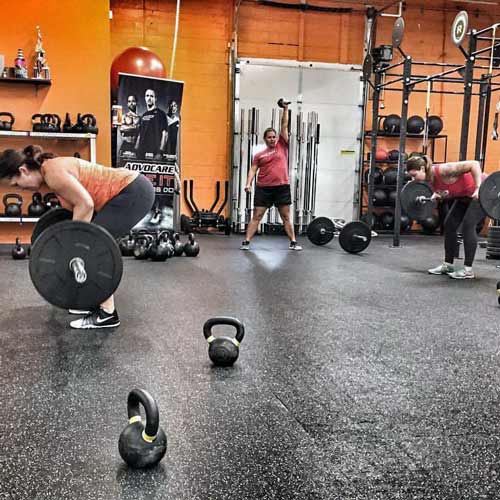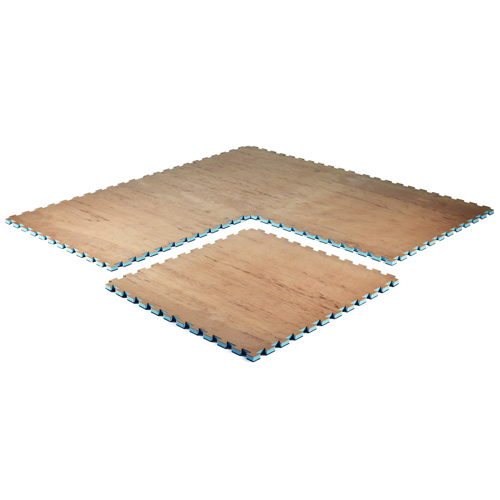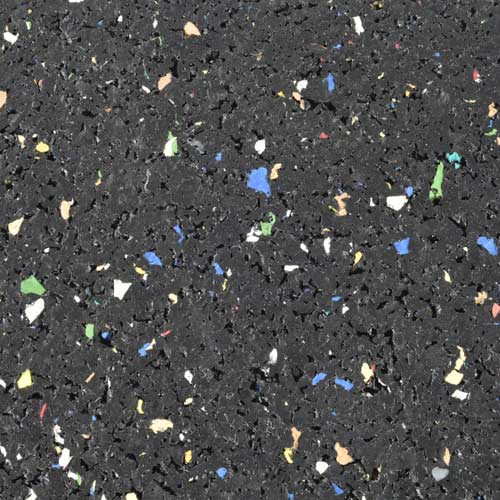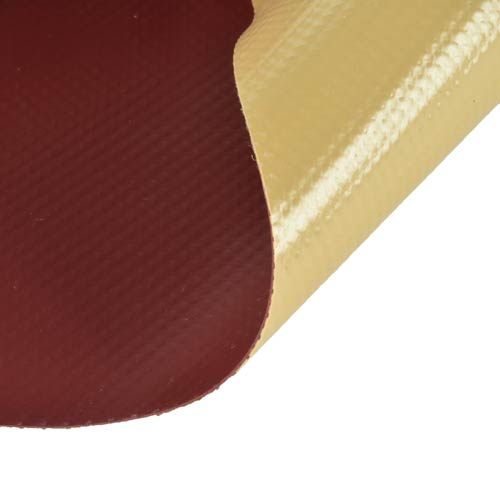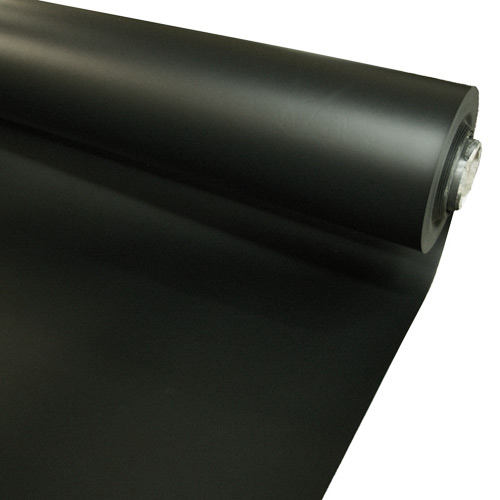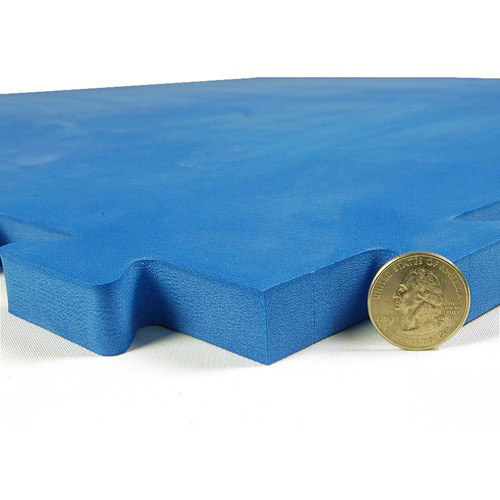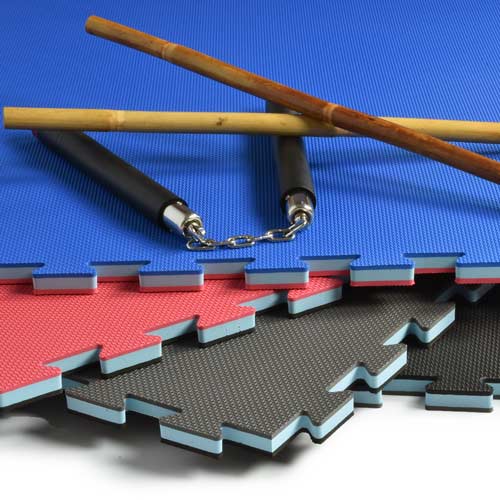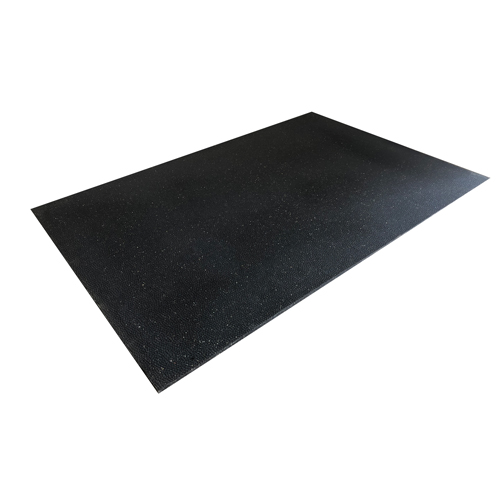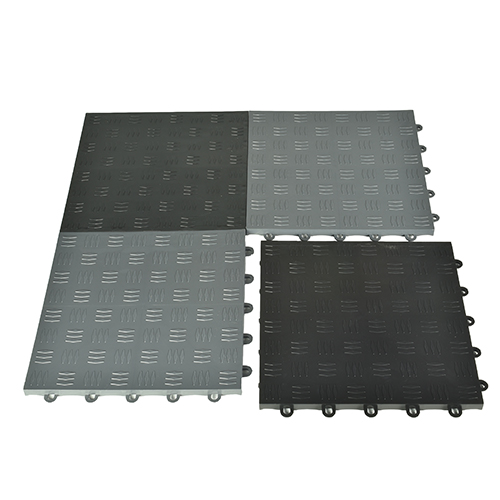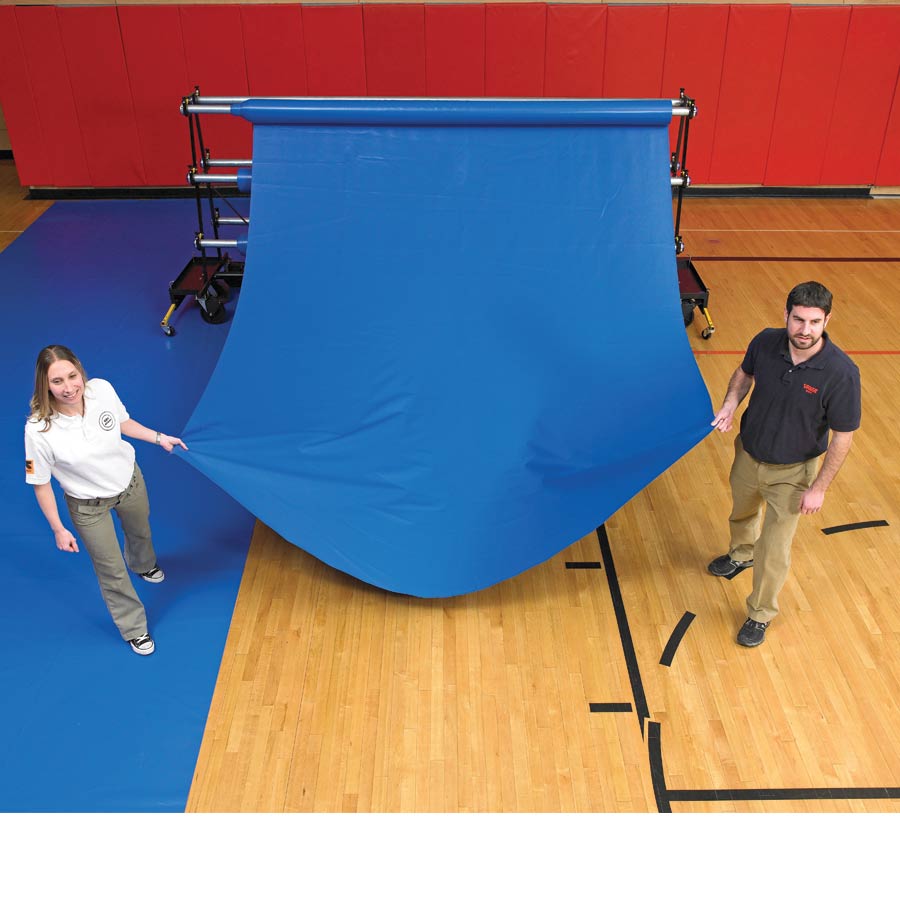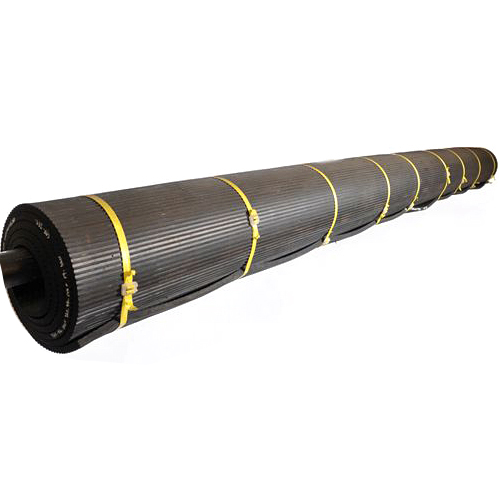 The most popular specialty flooring in Wisconsin is supplied by Greatmats (located in Milltown, Wisc.), and it's designed to look great, perform well, and endure a lot of use.
There are many different types of specialty floors in Wisconsin, from gym and dance floors to martial art and dog training floors - and many others in between.
Of the numerous Greatmats' specialty floors in Wisconsin, the following are among the best and most popular:
Gym & Fitness Floors
Aerobic Floor Tiles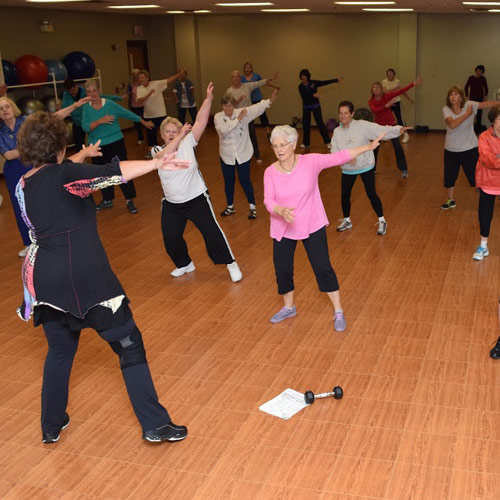 One of the most popular floors in Wisconsin is the Max Tile Raised Floor Tile. This floor is perfect for Wisconsin, as it has a raised design to create some thermal benefits, and it allows for air and water flow to prevent mold and mildew. It can be used for multiple purposes, like fitness and dance flooring.
The
L.E. Philips Senior Center in Eau Claire, Wisc.
, installed the Max Tile to be used as aerobic flooring and for group lectures. It is used in a space that hosts about a dozen fitness classes for over 2,000 members who are ages 50 plus.
Executive Director, Mary Pica-Anderson, recalls that the floor was easy to put together. Several years after installing it, she appreciates how well it has held up.
Underneath the Max raised tiles is a 3mm rubber floor underlayment from Greatmats that added much-needed cushion and sound buffering qualities.
Rubber Gym Flooring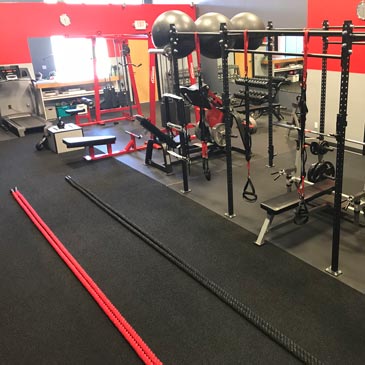 Travel a few hours south to Madison, and you will find a different type of fitness floor - the Rubber Flooring Rolls 1/2 Inch Black Geneva Per SF at
Ignite Total Fitness
, a facility with strength exercises and weight loss at its core.
Owner, Corey Rake, found Greatmats to be the place to go for proper strength training flooring. The ½ inch thick rubber roll does an excellent job protecting his gym's turf and carpet subfloor, and it offers superior durability - as well as portability. Corey uses thinner rubber rolls in other areas of his gym, and he makes Greatmats' folding mats available for his clients to use, as well.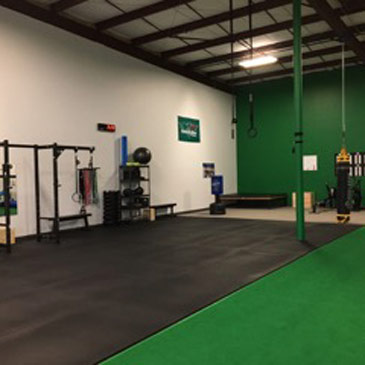 The Rubber Mat 4x6 Ft x 3/4 Inch Trued Black can be found in
DePere, Wisc. at Fitness Integrity
which was previously located in California, where they used horse stall mats. When they moved to Wisconsin, they went with Greatmats' 4x6 mats, as they are easy to move and rearrange. Their ¾ inch thickness provides extra cushion for clients' joints, and the trued edges provided a major upgrade from their previous stall mats, making for a simpler and more uniform installation.
Owners, Angie and Troy Warwick love that the mats have clean edges, keeping them together tightly. They also find the mats easy to clean.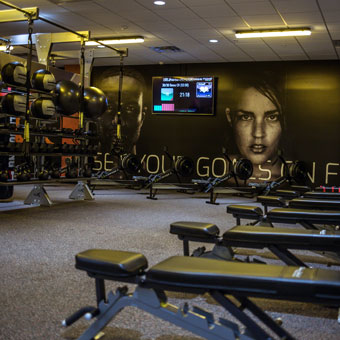 In Greenfield and Waukesha, Wisc., Lisa Wadsen of Xperience Fitness
went for the Rubber Flooring Rolls 3/8 Inch 10% Color Geneva Per SF product for its value, color options, and quick turnaround that Greatmats offered on the flooring.
Lisa loves that the flooring doesn't really show wear. It also offers sound and impact absorption.
Lisa was so happy with the flooring that she ordered more of the same for Xperience Fitness' Appleton, Wisc., location. And over the following two years, Xperience Fitness installed Greatmats
1/4 inch regrind rubber flooring
at its Suamico, Wisc., club and
3/8 inch regrind confetti rubber flooring
at its club in Hales Corners, Wisc..
Lisa chooses Greatmats, because she recalls that the service is, "Always exceptional." She adds, "I like that you can get a person and talk to someone.'' She also appreciated the staff's help walking her through the order process and presenting her with other options beyond her initial pick, just to make sure she was getting the best option.
Foam Cardio Flooring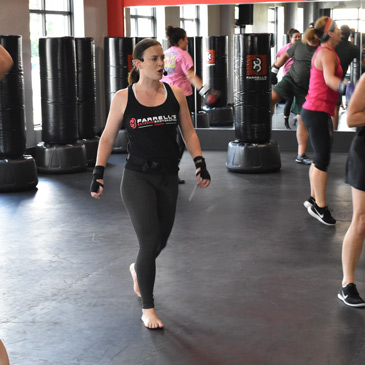 Hudson, Wisc., is home to Farrell's Extreme Bodyshaping
. Owner, Christine Barnes worked with Corporate to approve Greatmats, and they opted for the Martial Arts Karate Mat Premium 1 Inch for their premium workout space which includes a lot of cardio kickboxing.
Not only did Christine appreciate the great customer service provided by Greatmats, she also appreciates how easy the mats are to clean, how great they look, the cushion they offer, and the injury prevention they provide. They allow a lot of foot movement, and they are comfortable on the bottom of her clients' feet.
Rubber Hockey Retail Flooring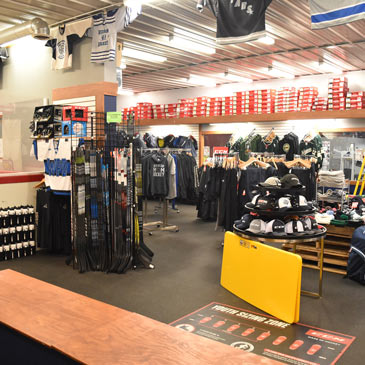 A different facility in Hudson,
St. Croix Sports
, uses the Rubber Flooring Rolls 3/8 Inch Regrind Confetti Per SF product. Not a gym, but a sporting goods store that offers equipment and apparel for everything from football to baseball, softball to Lacrosse, with hockey being the area where the retail facility really excels - making it imperative to have flooring that wouldn't be damaged by skate blades.
Owner, Sean Coffey, notes, "It doesn't damage the steel at all. It's very easy to clean with a mop and soap and water. That's been a big bonus for us. So far, in six years... it hasn't changed a bit. It holds up very well to foot traffic and actual kids walking around in skates off and on."
Protective Gymnasium Floor Covers
The
School District of Colfax, Wisc.
, uses a different Greatmats' product. They take pride in their athletic facilities, and they are able to keep them looking nice by covering the hardwood gym floors with the Gym Floor Cover 32 oz Vinyl per SF product.
The Vinyl Cover is used during extracurricular and community activities and events. School Superintendent, William Yingst, reports, "People are always impressed with our gymnasium areas to include the floor. The mats really help to preserve all of that. This just prolongs the life and keeps the wear and tear and the sand and grit and people with street shoes off the floor."
He's found that the storage rack has been a big help in both installation and storage also. "It's on wheels that can be rolled around pretty easily," Yingst said. "Each section of mat is rolled up on the rollers. There's a handle and you physically crank it up and roll up each section so they're stored nicely. This cart does make it much more manageable and organized, and it keeps the mats in nice shape as well."
Dance Flooring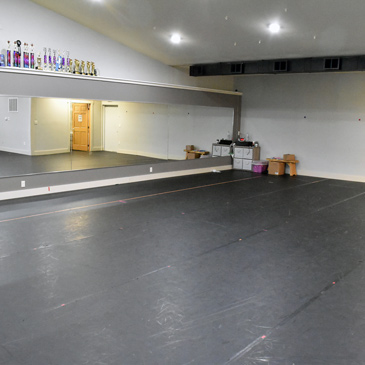 Greatmats has dance floors installed all over Wisconsin. Take
Christine's Dance Company in Rice Lake, Wisconsin
, for example, which is outfitted with Rosco Adagio Marley in its studio and the Rosco Adagio Touring Portable Floor Full Roll product for its stage performances.
Owner, Christine Fink, offers everything from ballet to jazz, tap, hip hop, lyrical and contemporary dance to children ages 3 to 18. She chose the two different kinds of marley flooring, because one can be used throughout her 2,200 square foot studio for every type of dance she offers. The other is lighter weight and can also be used on old wood school stages where she hosts her dance recitals.
Speaking of her Greatmats flooring, she said, "This floor has been my favorite floor out of all of the floors that I've ever danced on, which is why I purchased it for the recital too. My experience with Greatmats was fantastic," she added. "The sales people are so helpful."
Animal Flooring
Dog Training Floors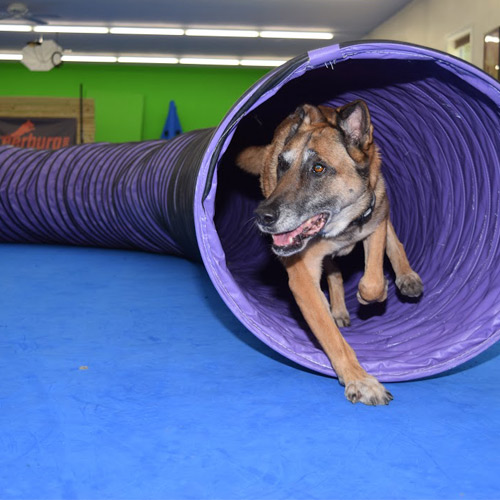 Ed Frawley of Menomonie, Wisconsin
has over 50 years of experience training dogs, and is the co-owner of Leerburg Enterprises, the largest dog training content website online. He utilizes Greatmats' Dog Agility Mats Interlocking Tiles and likes everything about them.
Leerburg offers more than 550 free streaming videos and more than 930 Dog Training Videos on Demand with subjects that include all ranges of obedience training, police and military dog training, breeding, bite work, behavioral problems and dog sports, among others.
Interlocking Horse Stall Mats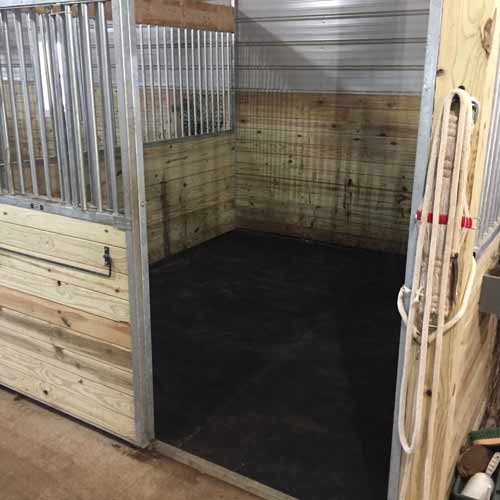 Amery, Wisconsin is home to Quarter Moon Acres Equine Therapy Center
. They utilize Greatmats' Horse Stall Mats 10x12 Ft Kit in their facilities. With Greatmats' stall mats, they are able to keep their therapy horses comfortable and their stalls dry and clean, saving the volunteer QMA staff a lot of time, effort, and frustration.
Floor Padding for Chemical Tank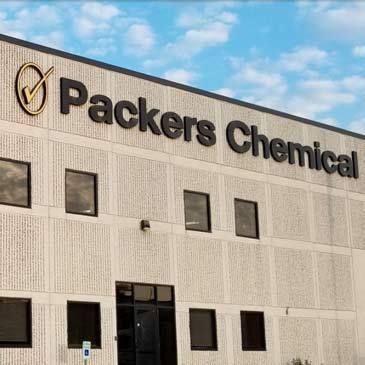 Terry Carling-Kelly of
Packers Chemical in Kieler, Wisc.
, utilizes stall mats for a different purpose. They use the Big Sky One Piece Stall Mat 12x14 Ft product to protect their floor from stress cracks caused by the pressure generated from frequently loading and unloading 12 foot diameter 12,000 gallon tanks.
Garage Floor Tiles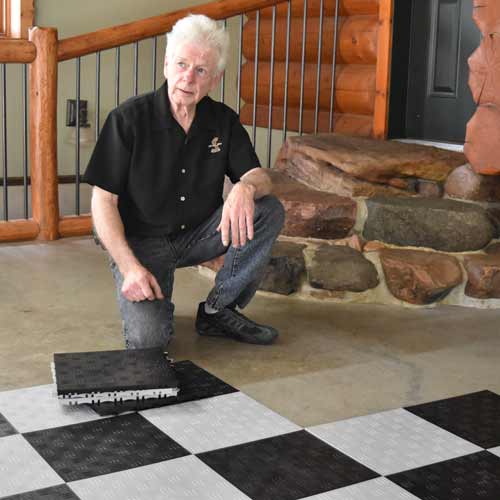 Mark Lund of Eleva, Wisc.
, uses Greatmats' Garage Floor Tile Diamond product to take with him to car shows. He selected this product, because the snap together modular tiles are lightweight and a breeze to install - creating the design he wants in his display floors in a convenient design.
Mark's 1932 Ford Coupe, Zeldaa, has received Best In Show at numerous car shows. He began upping his display game when he entered the 2017 Invitational Custom Auto Show in La Crosse, Wisc., where he realized the display is critical at indoor shows - leading him to purchasing the Garage Tiles.
''I'm sure glad I found this floor,'' Mark said. ''I know what the heck to do now when I go to these indoor shows. By golly, this is going to be slick. ... I'll have the perfect floor. Easy - the wife and I can put this up in 5 minutes, and put it away in 5 minutes. ... This is the cat's meow.''
Martial Arts Academy and Competition Mats
The
US Taekwondo Academy in Kenosha, Wisc.
, recently took over running the USA Taekwondo Wisconsin State Championships and formed Wisconsin State Taekwondo.
Tyler Northern, a U.S Taekwondo Academy Instructor, Wisconsin State Taekwondo Secretary and Southport Amateur Taekwondo Association and Vice President of U.S. Taekwondo Academy was part of a decision to use Greatmats' Pro Taekwondo Martial Arts Mats 20 mm product.
Northern stated, "What we like most is the durability of the mats. We have had them for a couple of years now and have only had one corner rip on one mat. With the type of abuse we put the mats through during training and competition, it is amazing to have mats that can keep up with us.''
The Badger State Games, owned by the Sports Authority of the Wausau/Central Wisconsin Convention and Visitors Bureau
, offers 24 winter and 26 summer martial art competitions and events. They own two 8x8 meter rings equipped with Greatmats' Pro Taekwondo Martial Arts Mats 20 mm. All martial arts competitions are held on these.
Commissioner Nathan Halama, a 6th degree black belt in Taekwondo and master instructor at Halama's Martial Arts in Wausau says, ''They're easy to put together. They're good for safety. ... If somebody falls down or something happens, they're not on the hard floor and you're able to spin on them - turn your bottom foot on them - without getting stuck.''
Greatmats - For Specialty Floors In Wisconsin
The products and businesses highlighted represent only a small fraction of the floors that have been installed in small, mid size, and large homes and companies throughout Wisconsin. From Ashland and Superior to Green Bay, Kenosha, Oshkosh, Milwaukee, and Sheboygan - and small towns and cities in between - Greatmats has provided floors for countless projects in Wisconsin.
Whether you need acoustical flooring or faux wood flooring - or any other type of specialty floors in Wisconsin, Greatmats truly is your one stop shop.
Simply reach out to the friendly and helpful staff at Greatmats who will help you find the perfect flooring solution for your project.
View all of Greatmats flooring products that ship from the Midwest, such as: