Gym Flooring and Mats - Ignite Total Fitness Testimonial
By Brett Hart Created: March, 2018 - Modified: October, 2023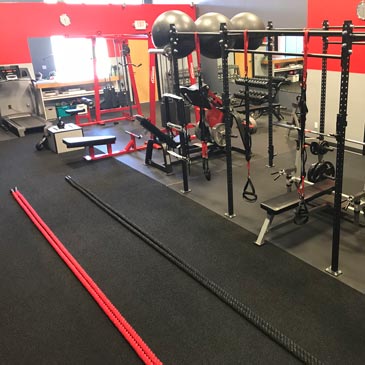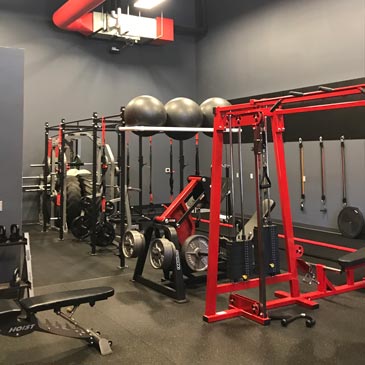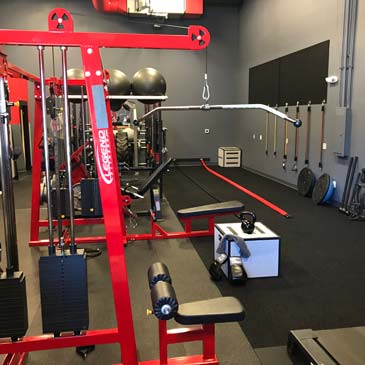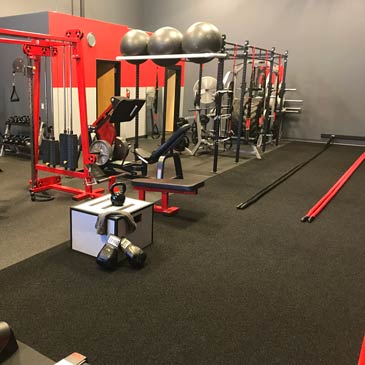 Known in the Madison, Wisconsin, area as a premier gym for weight loss, Ignite Total Fitness puts a lot of focus on strength exercises. And its owner, Corey Rake knows that with that focus, proper flooring and mats are important to the success of his business.
That's why he turned to Greatmats to equip his 3-year old gym with rubber flooring and folding gym mats.
''You're limiting your risk of damaging your floor and damaging your equipment,'' Rake said for his reason for installing the rubber flooring. ''When you come into a gym, you're expecting rubber floors. For me, if someone drops a weight on the floor... they'll damage my turf. Carpeting will get ruined as well. It will get dents and rips and holes. You won't get that in the rubber. Rubber is durable, it lasts. And I can take it with me.''
Specializing in group weight loss boot camps and personal training, Rake has been involved with fitness since the age of 12 and has been a licensed trainer for the past 12 years.
''We don't do a lot of aerobic or cardiovascular activity because we can get the heart rate up doing strength exercises with weights,'' Rake said, noting there is a lot of focus on functional strength. ''Functional strength is multi-joint movement - doing multiple muscle groups at the same time. It really works well with weight loss, because your heart rate is getting up and you're working more muscle groups at the same time.''
1/2 Inch Commercial Rubber Gym Flooring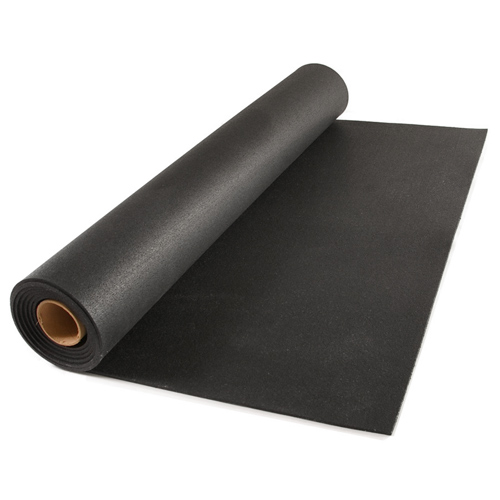 As for his rubber flooring, Rake opted for two different thicknesses of rolled rubber, depending on the type of activity that will take place. In his powerlifting areas, he installed 1/2 inch thick rolled rubber.
''If you're dropping weights, you want that protection,'' he said.
3/8 Inch Rubber Gym Flooring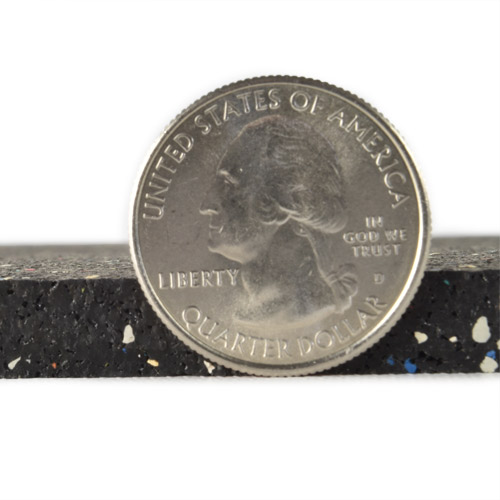 He went with a slightly thinner 3/8 inch thickness in the rest of his gym where lighter, rubber coated, free weights are used.
An added bonus was the fact that he could install the flooring himself.
''That's a great thing because you don't have to pay somebody to do it, and it's really easy to do,'' he said. As someone located in Wisconsin, he was also able to save money on shipping by picking up his chosen Greatmats rubber flooring himself.
2 Inch Thick Folding Gym Mats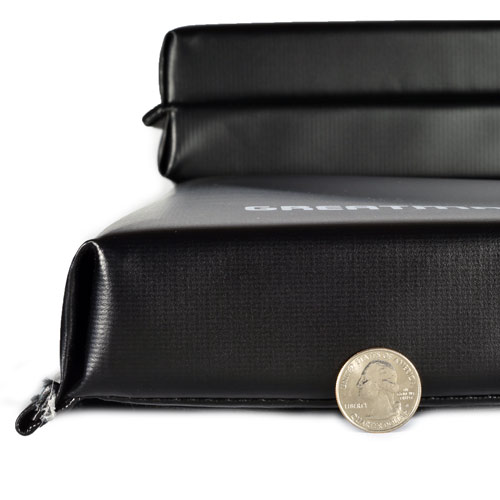 For those times where additional comfort is desired, such as body weight exercises, he's got Greatmats 4x8 foot by 2 inch thick folding gym mats.
''It's nice because my clients can lay on that,'' Rake said. ''It's thick. It's nice and smooth. It's soft. They're not laying on my turf. Turf can be a little prickly, especially when it's brand new.''
Having dealt with fabric covered mats in the past, Rake is pleased that his Greatmats gym mats offer an easy-to-clean vinyl cover.
''Fabric covered mats are hard to wash,'' he said. ''They don't clean very well when you spray them down. It absorbs sweat, and then it absorbs whatever cleaner you put over top of it. ... You can wipe the sweat off the vinyl, which is really nice. And kids like to jump around on it too.''
Corey Rake
Ignite Total Fitness
Madison WI 53716