Horse Stall Mats Black 3/4 Inch x 4x6 Ft.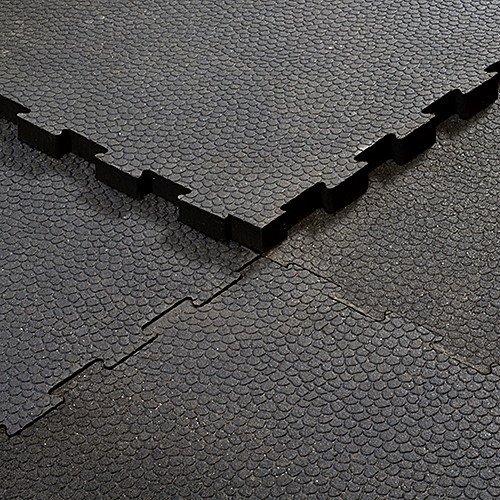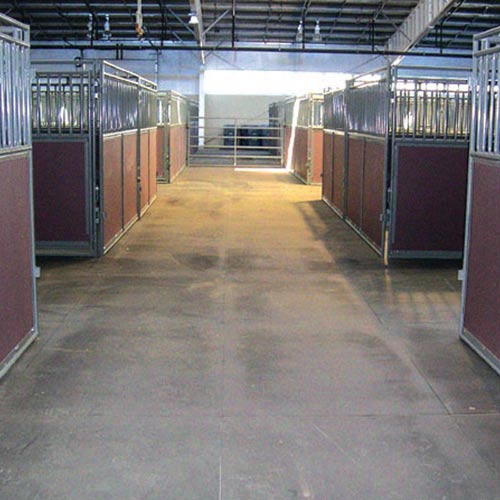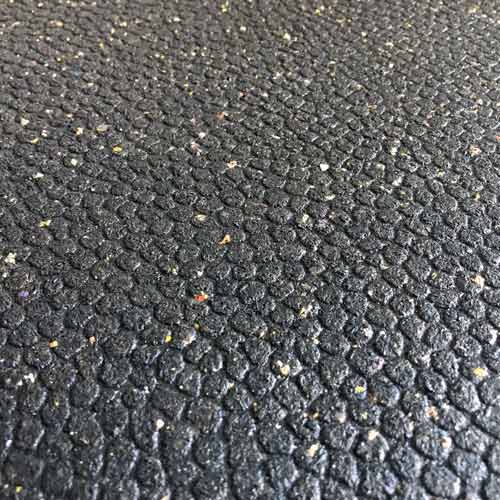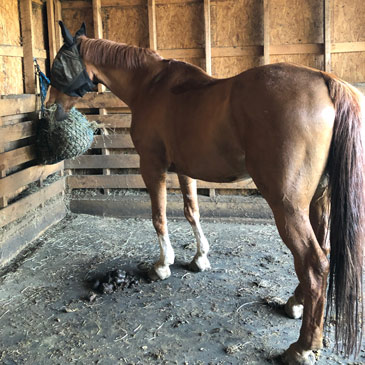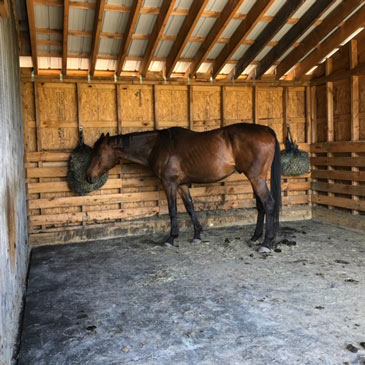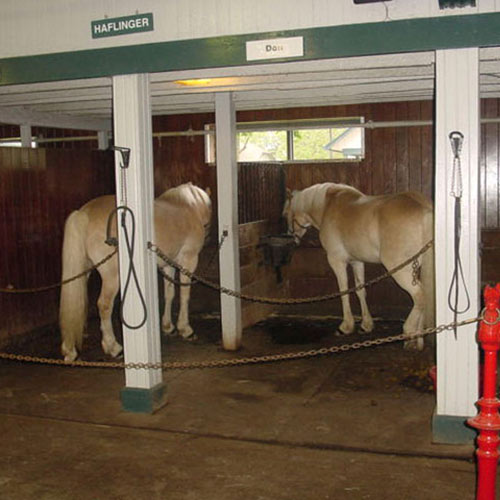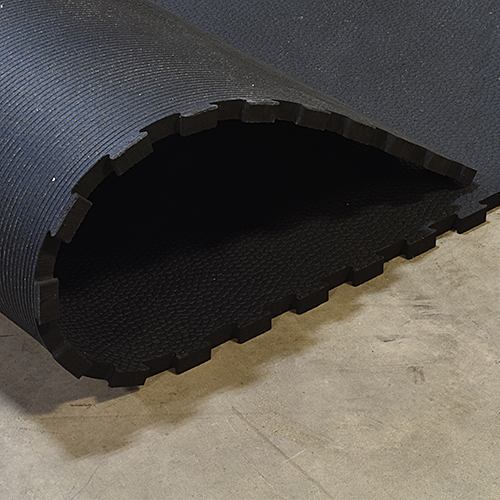 Due to high freight costs, please purchase 10 or more of this item
Easy future expansion
Totally non-absorbent
Handling Time Estimate: 10-12 Weeks
Due to high freight costs, please purchase 10 or more of this item
Easy future expansion
Totally non-absorbent
Excellent traction guarantee and lower bedding costs
Made in the USA from recycled rubber material
Provides comfort and protection
Antibacterial and antifungal
12 year limited warranty

Stalls, Aisles, Wash Bays, Trailers, Holding Areas
Rubber mats for horse stalls, 4x6 stall mats, 3/4 inch rubber horse mats
Provide a clean, safe and slip-resistant equine surface for all of your horse stall mat needs with our straight edge Horse Stall Mats Black 3/4 Inch x 4x6 Ft..
Quality Rubber Stall Mats

Count on Greatmats for the best options in 4 ft. x 6 ft. x 3/4 in. thick rubber stall mat options. Our horse stall mats include a flat bottom and a straight edge, which provides a higher level of cleanliness. Due to high freight costs, please purchase 10 or more of this item.


No matter what size of horse is in the stall, our equine rubber mats will stand up to the weight. When big horses paw and sway in the stall, they can damage cheaper horse stall mats. However, with Greatmats products, these mats will continue to look amazing and maintain their integrity, while featuring a 12-year limited warranty. Our rubber mats for horses will not curl or buckle under pressure. These one piece horse stall mats deliver impressive quality. As an added benefit, our 4x6 stall mats contain a pebble surface that yields just the right level of traction for activities like foaling and washing. As an added benefit, the pebble texture provides cushioning benefits for the horse's leg joints, allowing the animal to feel more comfortable inside the stall.


American Made Rubber Horse Stall Mats

Rely on Greatmats to deliver rubber stall mats that consist of the highest quality recycled rubber. Our horse mats are made in the United States, and they're urethane free. The mats are manufactured using a vulcanization process that creates a non-porous rubber, which eliminates problems with fungal and bacterial contaminants. By using our high-quality horse stall mats, maintenance and clean-up time will be reduced.

For those areas where the ground freezes and thaws, horses need a waterproof barrier. Our rubber horse stall mats will keep the animal protected from the moisture that freezing and thawing creates, while delivering an excellent level of traction. The American Farrier Association has approved our horse mats for use at all AFA shoeing competitions, including both hot and cold shoeing.
Heavy-Duty 4x6 Stall Mats for Horses
For stubborn horses that tend to kick lightweight mats out of place, our 4-by-6-foot rubber stall mats for horses weigh 100 pounds each, ensuring they stay in place nicely.
A single horse mat covers 24 square feet. For a larger stall, our customers place two or more of these horse stall mats side by side to cover a large area. Because these mats have straight edges and are manufactured to tight tolerances, our rubber mats for horses will slide tightly together. And with the heavyweight design in these mats, they won't pop out of place.
Another option with these rubber stall mats for horses is to cut them to fit in a particular size of stall. Customers can cut the rubber in these mats with a sharp utility knife, although it will require several passes to penetrate all the way through the material. Some customers report improved success cutting this style of horse stall mat by placing 3-in-1 oil on the blade during the cutting process.
Count on Greatmats to deliver flooring that adheres to tight tolerances of plus/minus 0.045 inches for the thickness of the 3/4-inch mats. For those who need some different sizes than our rubber horse stall mat 4 ft x 6 ft option, just contact Greatmats to learn about all of our size choices.
Finding the Right Horse Stall Mats
For any questions regarding our horse mats, please contact Greatmats. We have multiple sizes, thicknesses, surface textures, and edge patterns to help customers find the perfect product. The right rubber stall mats will keep the horse safer, while reducing the amount of work required to keep the horse's area clean.
The surface texture has changed from diamond to a pebble texture as of September 2023.
Maintenance
Hose off to keep clean. Use neutral Ph cleanser.
Shipping
Ships via freight delivery on pallets.
This Product Ships Freight Only.
Please review our shipping disclaimer.
| | |
| --- | --- |
| SKU# | MAR7240 |
| In Stock | Yes |
| Product Type | Mat |
| Material Type | Rubber |
| Product Edging | Straight |
| Thickness | 3/4 inch |
| Width | 4.00 feet |
| Length | 6.00 feet |
| SF per Item | 24.00 |
| Weight | 100.00 lbs |
| Packaging | Shrink Wrapped on Pallets |
| Number of Pieces per Package Type | 25 |
| Non Absorbent | Yes |
| Special Adhesives | No |
| Interlock Loss | 0.00 feet |
| Material Hardness | Shore A 68 |
| Interlocking Connections | No |
| Made In | USA |
| Surface Finish | Pebble |
| Surface Design | Solid color |
| Installation Method | Dry lay |
| UV Treated | No |
| Reversible | No |
| Border Strips Included | No |
| LEED Points | Yes |
| Manufacturer Warranty | 12 year limited |
Product Questions:
Q: Can these mats be cut to fit? If so what is the preferred method?
A: Yes the 3/4 inch rubber material can be cut using a sharp utility knife, use some 3 in 1 oil on the blade and/or after the first pass with the knife, place a board under the cut and allow the rubber tile to bend down to open up the cut, which will allow a few more passes more easily with the knife to finish the cut. A few passes will be required to get through the 3/4 inch thickness. Here is a
blog
about cutting these mats.
Q: I have a small carry on trailor with mesh floor. Is this strong enough to hold the weight of cargo if i put this down instead of ply wood. Thanks Tim
A: Hard to really say, not knowing much about the situation, the material is not designed as a subfloor, it will bow, its not totally rigid.
Q: is this 100 percent rubber?
A: Yes this product is made from 100% recycled rubber material, it does contain some adhesive to hold the rubber material together.
Q: How's the smell? I was interested in buying a set for my gym floor, and it's a small enclosed room, would the smell get overwhelming?
A: This tile has a high smell is designed for use in horse stalls, we have other lower smell options under our gym flooring pages. One of the lower smell rubber tile options is called the Interlocking Rubber Tile 2x2 Ft x 8 mm Black tile. Here is a
blog
about the various options for gym flooring.
Q: Could these mats be used for a home gym. Heavy weight lifting (dead lifts)
A: This product has a high rubber smell. We have better rubber tiles for in home use.
Q: Does the 4x6 come in smaller connecting pieces to equal 4x6 or is it one solid mat? I noticed in the description it said 5 pieces.
A: Each 4x6 ft mat is one piece.
Q: Can this be used under a club house type swing set. Under the actual wood and weight of club house or should it only be used in open spaces under clubhouse?
A: This recycled rubber is design for animal stalls, not really sure about kids areas. I would support the weight of the club house.
Q: Looking for a heavy duty BBQ mat for under my grill. Will this work?
A: Most likely best to purchase locally on this one. This product has a 10 mat minimum order.
Q: Thinking of using this in dog kennel area, but some of it will be exposed to direct sunlight. Does it reflect any heat, or should I expect it to be too hot for dog feet?
A: Consider our Staylock Perforated Tile in areas of direct sunlight: https://www.greatmats.com/tiles/decking-tiles-black.php?q=staylock+perf
Q: Can these be used on a treated resin wooden floor in a walk in chicken coop for easier cleaning and extra protection of the wood floor? Thank you
A: Yes, this would work for a chicken coop area over treated wood. We do have order minimums on these pavers. Please contact us for a quote and more information.