Dog Agility Mats Interlocking Tiles 3/4 Inch x 1x1 Meter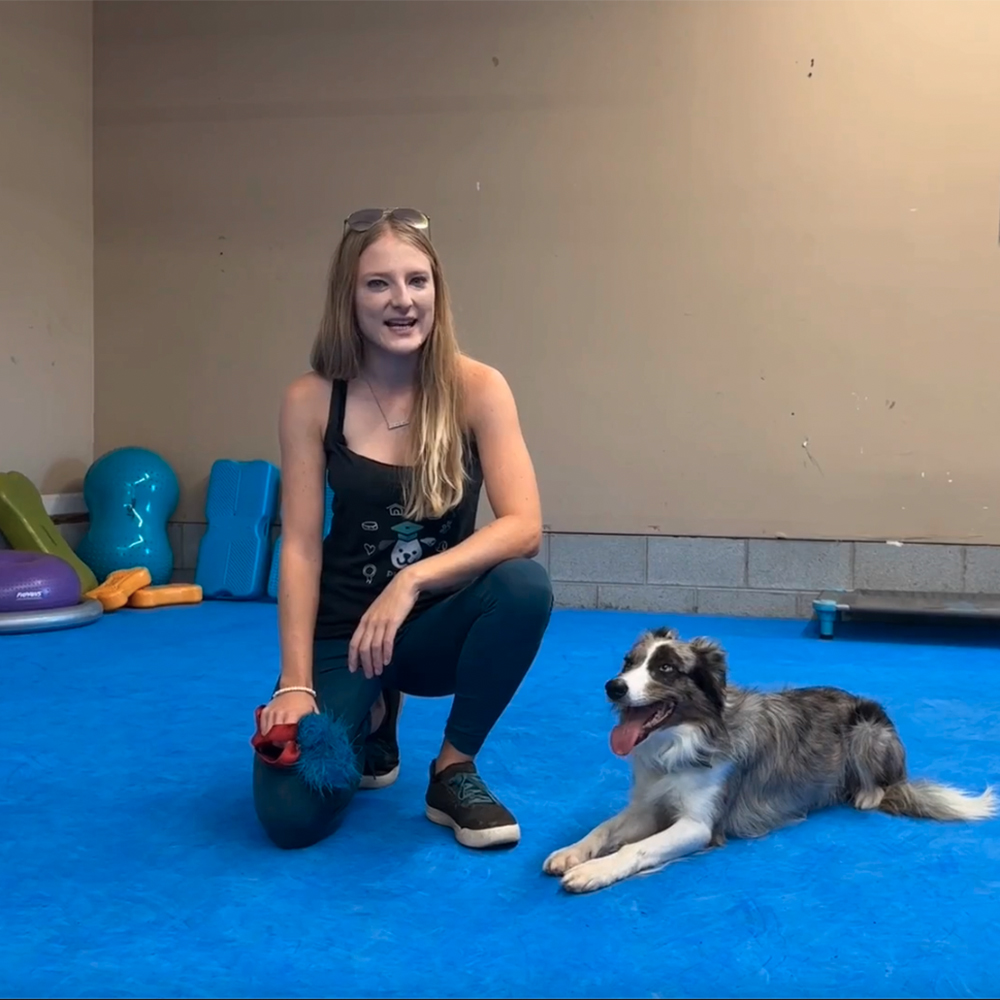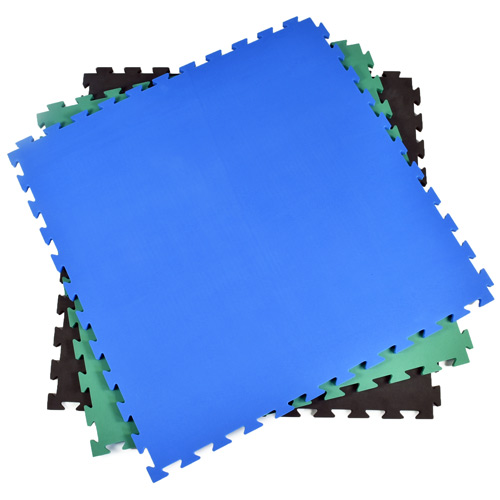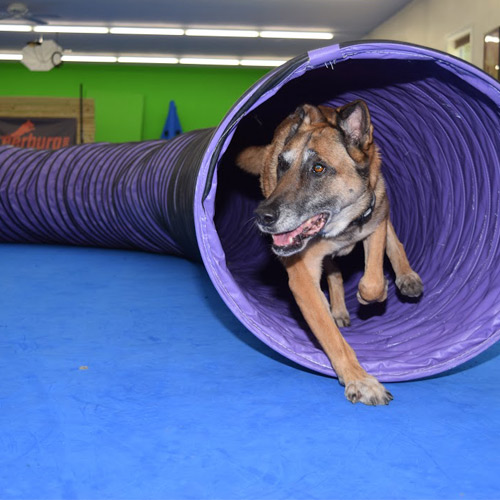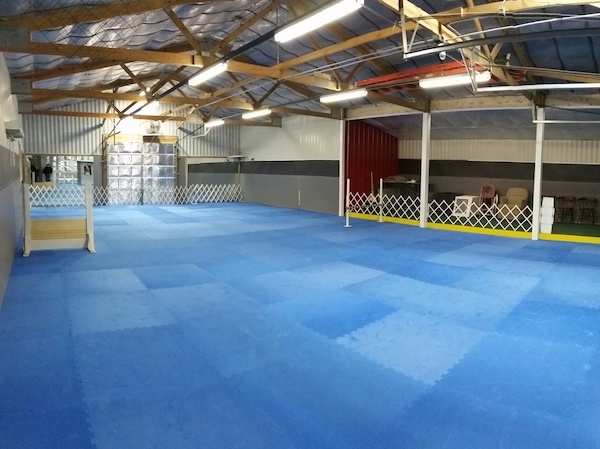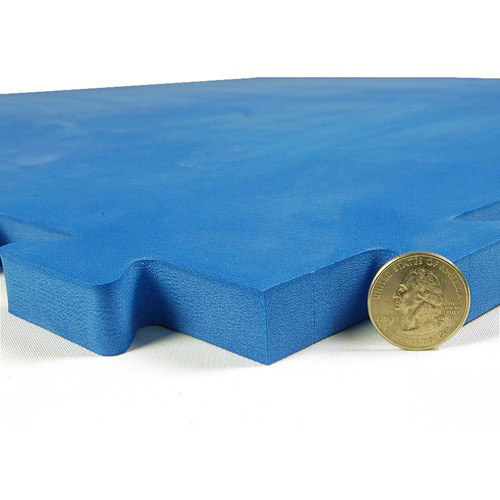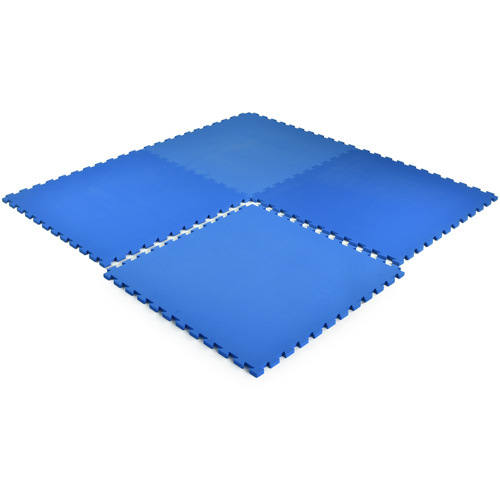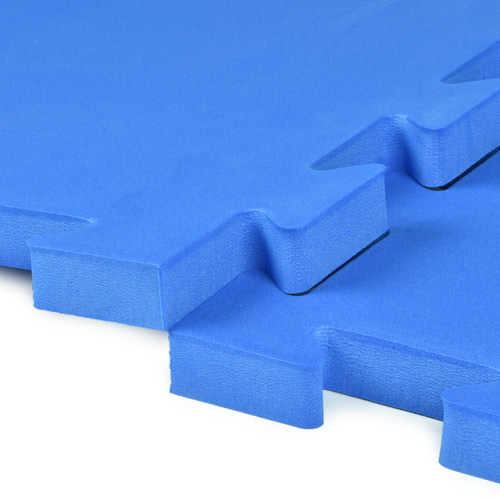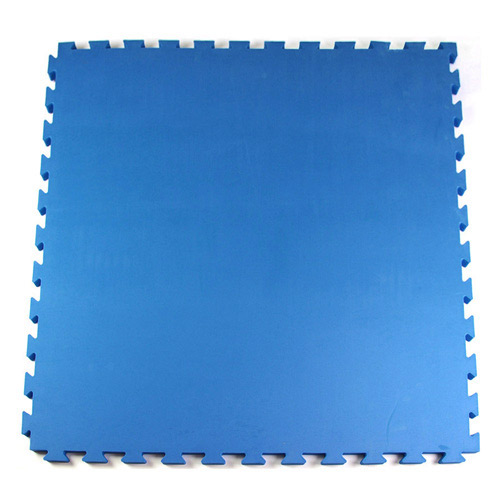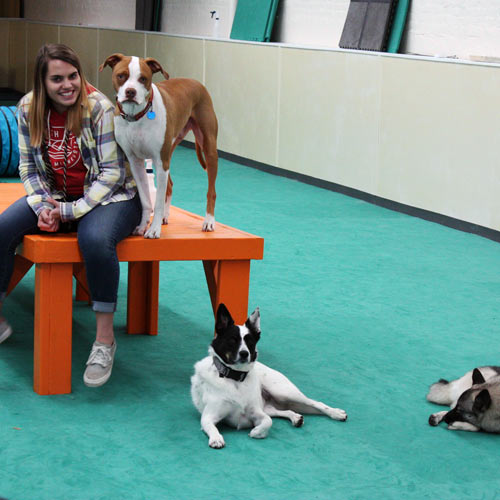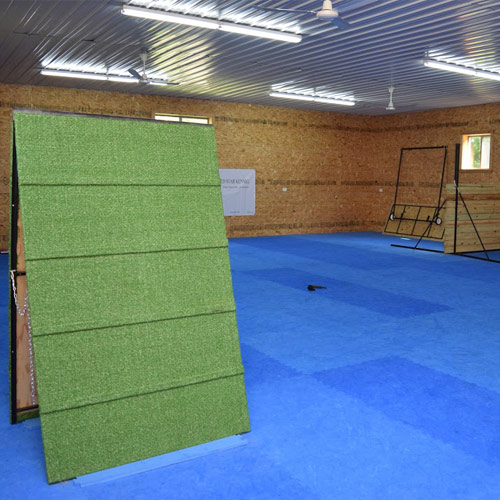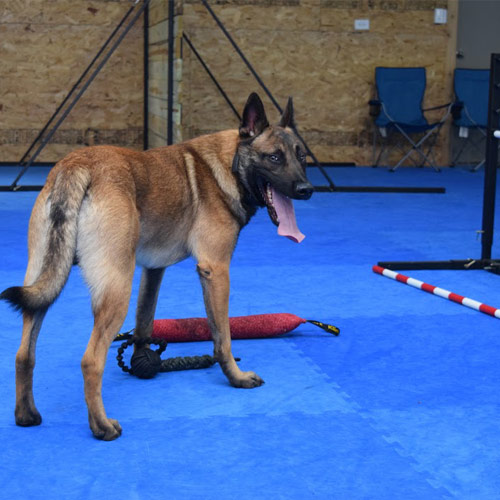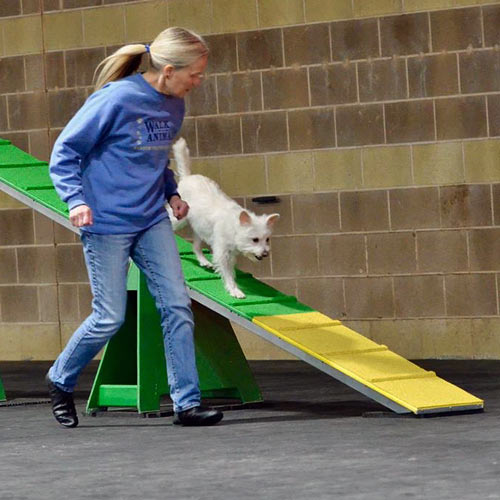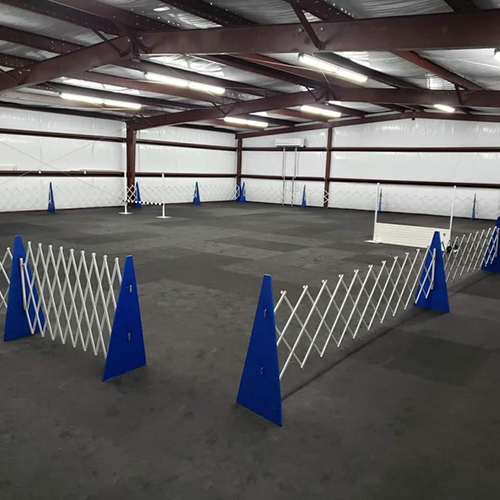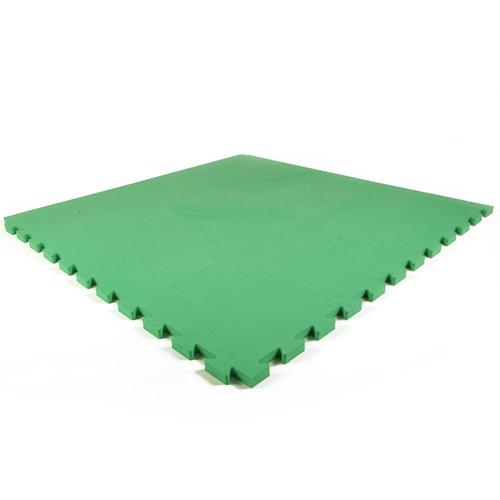 Fatigue relief for trainers and dogs
Floor cushion allows dogs to train longer
Non slip grip top for dog agility traction
$24.48
/tile
(You Save 24%)
(128 Reviews )
Ships Out: Estimate 1-3 Working Days
How Much Flooring Do I Need?
VIDEOS
Greatmats EVA Foam Dog Agility Mats - The Best Flooring for Dogs
Sara Carson@heroicmoments Customer Experience on Greatmats Dog Agility Mats
Comparing Dog Agility Flooring Options - Foam and Rubber Greatmats
Indoor Dog Lure Coursing Floors - DogLoversDays Lure Course
Dog Agility, Daycare and Kennel Flooring Considerations
Dog Agility Safety Flooring
Greatmats Dog Agility Mats at Club Canal Bark
How To Clean EVA Foam Mats
How to Cut Foam Mats in 4 Easy Steps - Greatmats
How To Remove And Replace Foam Floor Tiles
TOP FEATURES
Fatigue relief for trainers and dogs
Floor cushion allows dogs to train longer
Non slip grip top for dog agility traction
Waterproof will not absorb moisture
Adhesive free DIY installation
Light and portable, easy to install, four border strips come with each tile
Double sided and reversible
Lead free and latex free
Use Types
Dog Agility Training, Fly Ball, Dog Obedience Training, Dog Training
Cushion Sport Dog Training Floor Mats
Dog Agility Mats Interlocking Tiles 3/4 Inch x 1x1 Meter yield superior traction and comfort for many years for everyone involved in the process of teaching and learning these skills. These are double sided and in-line reversible, allowing for use of both sides, increasing the long term value our durable EVA foam mats offer.
The top eight features in our dog agility flooring include:
Maximum comfort
Cushioning
No-slip grips
Waterproof
No adhesive required
Light and portable
Two sided and reversible
Lead and latex free
These features show off the benefits a customer can receive from Greatmats dog agility mats.
Comfortability and Cushioning
Our great mats provide a comfortable setting for the trainer and the canine that's unmatched by others on the market. They are densely constructed to ensure durability, yet they remain lightweight.
These are especially good for puppies, as the young dogs joints are still developing, and for older canines, who may be starting to experience occasional joint pain. They can work as puppy pen flooring too, repelling accidents as the puppies become house broken.
The trainers are on their feet and moving almost as much as the animal during the sessions, so the comfortable feel of the dog agility mats is just as important for the humans.
The Greatmats specialty flooring is lightweight, portable, and has a durable grip surface texture that provides exceptional grips for dogs paws while providing enhanced support and cushion for the human and canine alike. It will endure daily punishment.
Train in luxury with our Agiliflex dog mats. Each measures 3/4 of an inch in thickness, which yields a nice level of cushioning. Customers have reported longer workout and jumping sessions for the pets at the training facility. It also works as gym flooring.
It protects the foot pad versus rough surfaces, some of which can snag a toenail. Occasionally, the canine could lose a nail when this occurs, causing a painful injury that will reduce the amount of time for working out and playing. If it has a bit of give, it will keep the nails safer.
Non-Slip Waterproof Design
Our dog activity mats are textured for exceptional grip for paws. The foot pads will gain a bit of traction on the surface, resulting in better success versus trying to train somewhere that's a little slippery.
Because of the slip resistant top on our EVA foam dog agility flooring, expect occasional toenail scuffing, puncturing, indentations, or other markings in the dog agility mats. This does concern some customers aesthetically when it initially occurs. However, these markings and indentions will not affect the performance or change the ability to deliver maximum anti fatigue cushion and traction.
With dog agility foam, dents could appear from heavy equipment or trainer aids, such as ramps. Again, these dents don't affect the quality and performance of the dog agility mats. If concerned with the way these types of punctures and dents look, though, consider one of our rubbery options, which resist punctures and indentions, or dog agility turf.
Don't hesitate to use rubber matting for dog agility equipment either. The non-slip grip keeps the matting products securely in place, even when jumping and stepping on them. With a smooth dog floor mat, the equipment could slide around, causing a potential danger.
If the facility is extremely busy, there are going to be accidents. It's inevitable, especially if puppies are involved. Fortunately, these are resistant to nearly every liquid, providing the ability to clean up messes without having to hurry too much.Because of their waterproof capabilities, clean them with a walk behind commercial cleaner that uses soft brushes. If spot cleaning them, a damp mop with hot water and basic household soap works well. Simply vacuum them regularly to clean up dry debris. Diluted bleach at a 50:1 ratio will disinfect them. Other options include diluted vinegar.
It's recommended to test any cleaning solution or scrub brushes in an out of the way and unnoticeable area to hide any discoloration, if it occurs.
These dog agility mats are available in blue, green, and black. However, it's important to understand that color and shade may vary somewhat within the same order. This is common with this type of material.
Portable No-Glue Installations
Ours are easy to install with no glue or tape required. Each yields 10.8 square feet of coverage apiece with dimensions of 3.3 by 3.3 feet. The large size means creating dog kennel flooring or dog daycare flooring is a snap. Our offerings are pet friendly for multiple usage designs.
To install atop existing carpeting, it's recommended removing the carpet first. If installed over carpeting, they may shift position in an island installation, which is one where the set consists of a square or rectangle in the middle without touching any of the room's walls.
If installing them tight to the wall, the chances of slipping on the carpeting is eliminated, so go directly over it. Think about employing double side tape for a secure island install.
Four border strips come with our dog agility flooring pieces, allowing for creation of a flat edge. To cut one to allow it to fit flush against a wall, easily score and cut the individual tiles with a sharp utility knife or a box cutter, along with a sturdy straight edge.
Each tile weighs 6 pounds, meaning they are easy to maneuver for installation. Additionally, if moving them to new rooms or if disconnecting and picking them up regularly because the room has multiple purposes, having lightweight units with portability is a significant advantage.
Since our foam floor weighs far less than rubberized rolled or interlocking pieces, they're easier to move wherever needed. Additionally, they cost less to ship. Consider deploying the heavier materials as a kennel rubber flooring option instead that doesn't need to be moved.
Even though high quality closed cell floorings are portable, they are designed for indoor use. They will expand or potentially deform if frequently exposed to areas of high humidity, excessive heat, or direct sunlight, meaning they're not recommended for constant outdoor use.
However, some users have reported success with using them outdoors for short periods, as long as they are stored indoors and only deployed outdoors occasionally.
The dog agility flooring has two usable sides for twice the use and lifespan, which is a tremendous feature that provides value to the product. Should a single tile become soiled or damaged significantly, simply flip it and reattach it to the grid, maintaining the solid construction.
If it as a whole is starting to look worn, reverse all of the floor tiles and end up with a completely new look. Without needing to apply adhesive in the installation, it's relatively easy to flip all of them and reconnect them.
These floor mats for dog training are latex and lead free, will not absorb water, and come with a 1-year limited warranty. By avoiding dangerous chemicals in the construction, we've ensured they will remain safe for everyone. Certain customers have even reported using these in a playroom for toddlers learning to walk, showcasing the importance of using safe materials and ingredients.Enjoy several years of usage with these durable ethylene vinyl acetate or polyethylene dog agility mats.
FAQ Dog Agility Mats Q&A
What are dog agility trials?
These competitions involve having the canines move their way through a dog agility course with obstacles. Once crossing the finish line, their results will be compared to that of other competitors, determining the winner with the fastest time. Jumps, weave poles, and ramps often are part of the course, so padded surfaces help with safety for running.
Is agility floor training good for dogs?
Yes, it can be. The animal loves exercising and being involved with its owner, meaning workout times can be an excellent occasion to bond. Additionally, these animals often have a natural instinct through breeding to jump over obstacles, move around and through vegetation, and run as fast as they can while chasing prey, and these sessions can allow them to fulfill these instincts in a positive manner.
Do dogs like to train for agility courses?
The majority of canines seem to enjoy this type of activity, particularly for breeds that have a lot of excess energy and that enjoy being active and exercising. Certain of these animals also like being challenged to think how to conquer various obstacles. They appreciate spending time with their owners too.
What makes a good agility dog?
Certain breeds have instincts and personalities that lend themselves to this sport better than others. A fast animal will do well, as will those that like to figure things out. Those that can make sharp cuts will have success, as will great jumpers. Finally, those that are especially obedient will listen to the owners as they're trying to help the animals complete the course.
What is the best surface for dog agility flooring?
Versus hard dog flooring mats, EVA provides a great comfort level for working out. Our best flooring for dogs works just as well for playing comfortably. These provide a more comfortable level of results than hard rubber, which doesn't have as much cushioning or give. Rubbery surfaces are far better than hard cement, though.
Ordering Dog Agility Mats Interlocking Tiles
Please request a quote for 26 pieces or more to get the most favorable pricing. For dog agility mat orders of more than 100, please call customer service for volume discount pricing.We offer the top dog agility mats on the market at the best pricing available. Please contact our representatives for help in figuring out the number needed or to request a free sample.
Maintenance
Vacuum and damp mop as needed.
Shipping
Ships via freight delivery shrink wrapped on pallets.
This Product Ships Freight Only.
Please review our shipping disclaimer.
ANSWERS
Product Questions:
Q: Are your mats closed cell
A: Yes, the foam is closed cell, EVA foam material.
Q: What is the best way to clean this flooring?
A: For large areas, many of our customers use a walk behind commercial floor cleaner with soft brushes. For smaller areas the foam tiles can be vacuumed and damp mopped.
Q: Can you use bleach water for disinfecting? We disinfect every day to try and mitigate kennel cough. We rotate Bleach water solution with Odoban.
A: Yes its ok with a diluted solution.
Q: Hi, Does this flooring work for outdoors? We are hoping to be able to work with our dog outdoors on a concrete area but want to make sure that it will still be a good flooring for her joints and also if it would stand the outdoor elements. Please advise. Thanks, Beatriz
A: This foam tile is designed for indoor use, foam tiles can expand and or deform when exposed to increases in heat and or humidity.
Q: im looking to convert a room in my house to a play/training room for my dogs. Would I need to remove the carpet from the room before laying down the mats or would I be able to lay the mats down on top of the carpet?
A: It is advised to remove the carpet first to prevent the foam tiles from slipping on top of the carpet.
Q: Following up on the outdoor question asked by someone else - if it is laid down just for working the dog and then moved indoors for storage, will that be ok? I understand life of product may not be as long as if it was installed indoors. My primary use will be for jump grids and small sequences and I too have a concrete area that has the optimum space for that work. Thanks.
A: This is possible, just don't leave it outdoors.