Taekwondo Mats Testimonial - Badger State Games Board, Brick Breaking
By Brett Hart Created: January, 2018 - Modified: November, 2022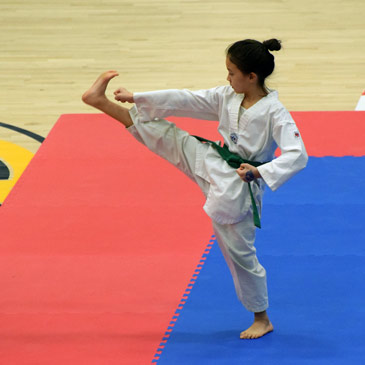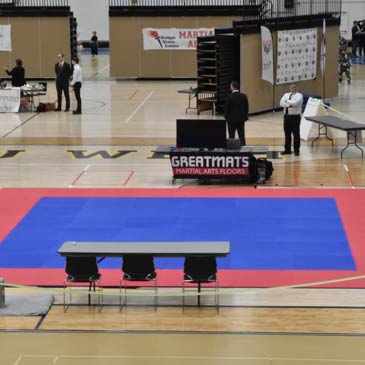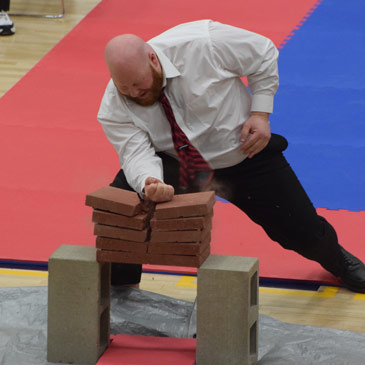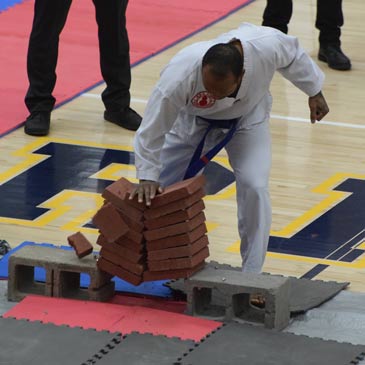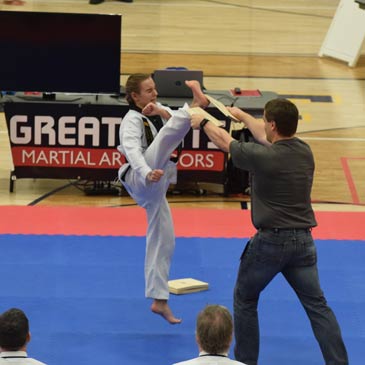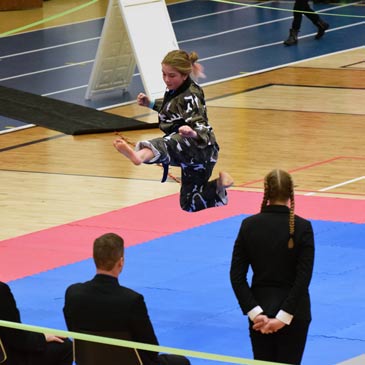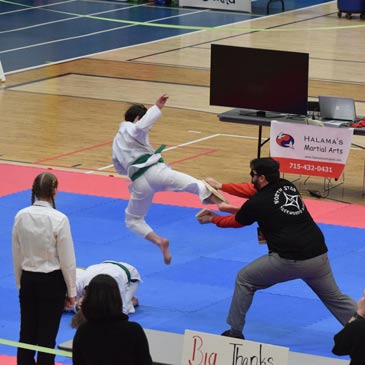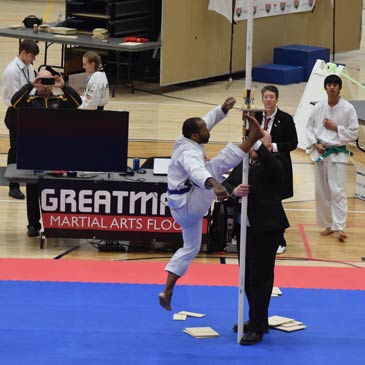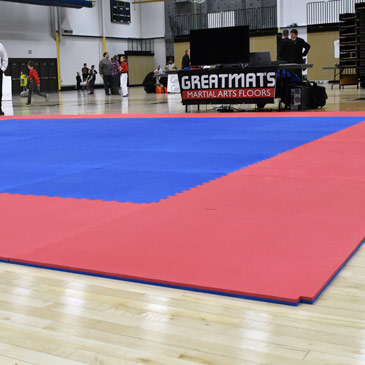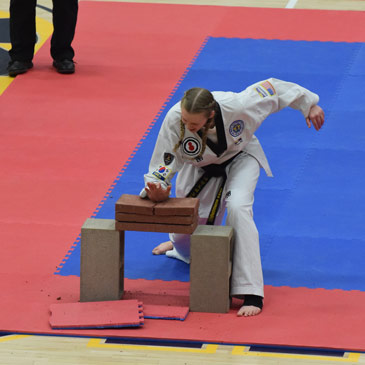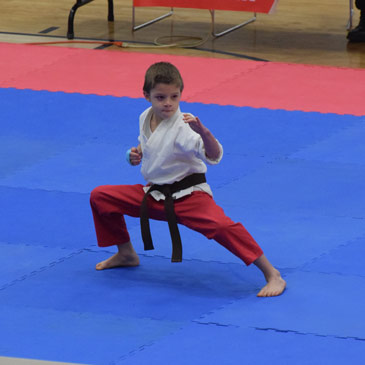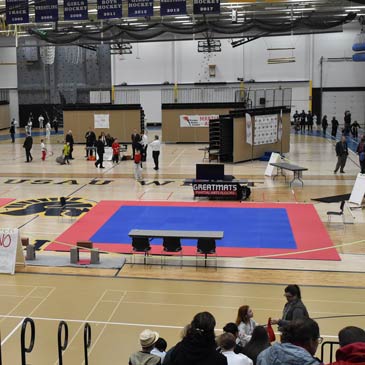 When the martial arts competitors of the Badger State Games spoke, management listened.
Owned and operated by the Sports Authority of the Wausau/Central Wisconsin Convention & Visitors Bureau, the Badger State Games offers 24 winter and 26 summer events. It's martial arts competition is one of a handful of events offered in both the Winter and Summer Games.
Run by Commissioner Nathan Halama, a 6th degree black belt in Taekwondo and master instructor at Halama's Martial Arts in Wausau, Wisc., the Badger State Games Martial Arts competition is open to all styles but is currently most popular with taekwondo competitors.
In the past, the martial arts competitions have taken place on hardwood gym floors, but the athletes have recently been requesting the addition of matted rings for safety. For a while, The Games had borrowed mats from a local academy, but its staff decided having mats of their own would simplify the planning process - and sought out Wisconsin-based martial arts mat retailer Greatmats to help in the process.
The Games now owns two 8x8 meter (approximately 26x26 feet) rings equipped with
Greatmats 20mm-thick Pro Martial Arts Sport Mats
which it runs all of its martial arts competitions on, including open hand and weapons forms, board and brick breaking, and point sparring.
''They're nice,'' Halama said. ''They're easy to put together. They're good for safety. ... If somebody falls down or something happens, they're not on the hard floor and you-re able to spin on them - turn your bottom foot on them - without getting stuck.''
This was especially evident at the 2018 Winter Games during the newly added Jump Front Breaking competition in which one of the winners broke a board 7 feet 6 inches above the ground. While pushing themselves to their limits, not all athletes landed on their feet and took advantage of the shock absorbing benefits of the Greatmats martial arts flooring.
The controlled slip surface worked will for the speed breaking contest as well, which featured competitors breaking as many boards as they could in 30 seconds using a spinning heel kick.
And the scuff resistant surface came into play during board and brick breaking competition as the mats not only withstood the punishment of falling board and bricks but also protected the hardwood gym floor below.
''This is what they do,'' said Badger State Games Operations Director Nick Ockwig of the taekwondo competitors. ''This is what they use. This is what they expect. In the taekwondo world, these mats are what are used in competition. It kind of made us step up to the plate and get these mats that the taekwondo world is all about so we can provide a top notch event, starting with the mats for performance.''
Sanctioned by the National Congress of State Games and Affiliated with the United States Olympic Committee, the Badger State Games is the only multi-sport, Olympic-style sporting festival in the state. But that doesn't mean competitors have to be elite athletes to participate as it accepts competitors of all ages and skill levels. However, it does give those elite athletes a path towards representing the state of Wisconsin at the national and international levels in their respective sports.
''It's about having fun, getting off the couch, having your friends and family down, creating memories, meeting old friends and meeting new friends,'' Ockwig said.
Nathan Halama
Badger State Games
Wausau WI