Greatmats Training Series Videos
Greatmats has collaborated with several of its customers to bring you a variety of technique training tips in step-by-step video tutorials in everything from horse training to martial arts, dance and fitness. Find Greatmats full collection of training tips here.
Greatmats Training Series Video Videos
How to teach your dog to spin and twist with Sara Carson of @The Super Collies
How To Teach Figure 8 Dog Tricks with @The Super Collies Sara Carson
Sport Karate Tips and Tutorials
Welcome To The Greatmats Workshop
Checking Fences on Horseback with Jesse Krier - Greatmats Horse Training Series
Starting a Horse on Checking Cattle with Jesse Krier - Greatmats Horse Training Series
Horse Water Crossing Obstacles with Jesse Krier - Greatmats Horse Training Series
Horse Obstacles - Cowboy Curtains with Jesse Krier - Greatmats Horse Training Series
Tire Obstacles for Horses with Jesse Krier - Greatmats Horse Training Series
Horse Bridge Obstacles with Jesse Krier - Greatmats Horse Training Series
Horse Obstacles - Steps with Jesse Krier - Greatmats Horse Training Series
Horse Obstacle Course Logs - Jesse Krier Greatmats Horse Training Series
Forward Moving Horses with Jesse Krier - Greatmats Horse Training Series
How to Load a Horse into a Trailer with Jesse Krier - Greatmats Horse Training Series
Desensitizing a Horse with a Lariat - Jesse Krier - Greatmats Horse Training Series
Disengaging a Horse Hindquarters for Mounting with Jesse Krier - Greatmats Horse Training Series
Greatmats Training Series Video How To's - View All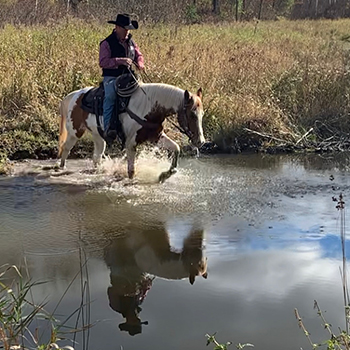 Horse Training Series with Jesse Krier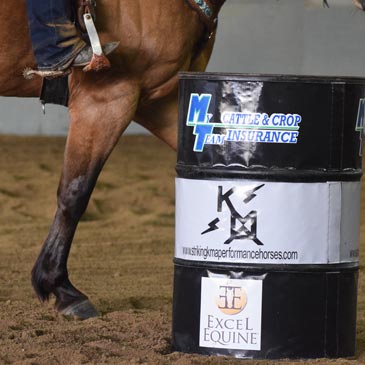 How to Barrel Race a Horse - Video Training Tip Tutorials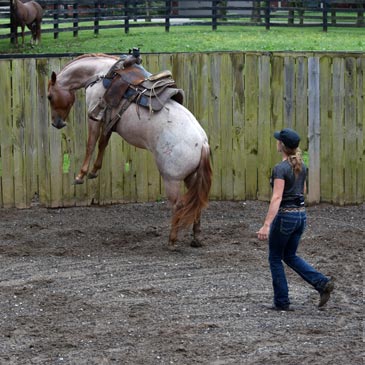 Horse Trainer of the Year Kelly Murphy-Alley Colt Starting Tips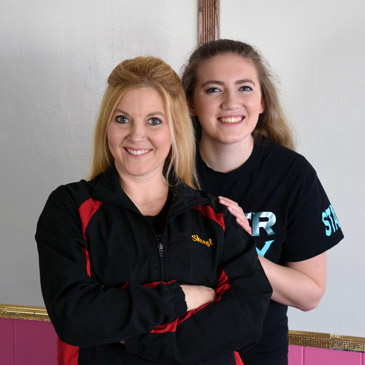 Tap Dance Training Tutorial - River City Dance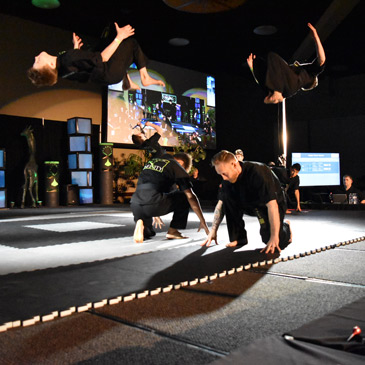 Karate Tricking Tips with Infinity Martial Arts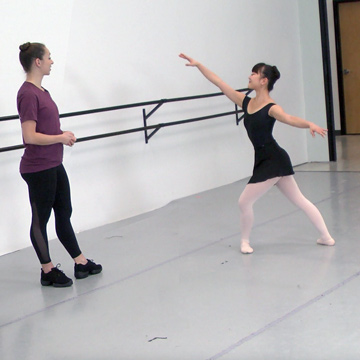 Ballet Video Training Tips with Ballet Co. Laboratory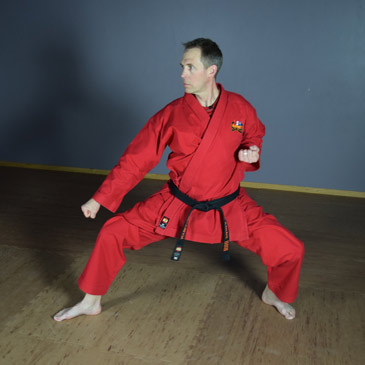 Karate Training Tip Videos with USA Karate's David Younglove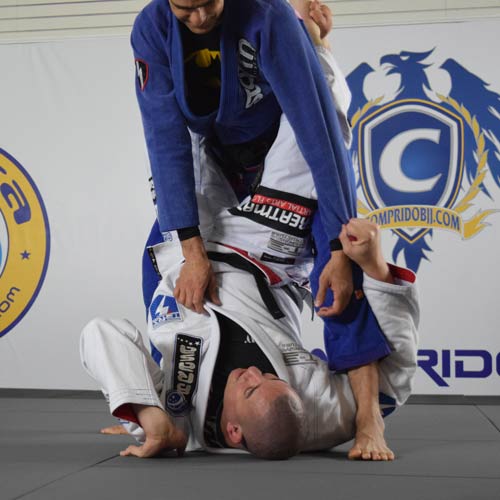 Brazilian Jiu Jitsu Basic and Advanced Techniques with Comprido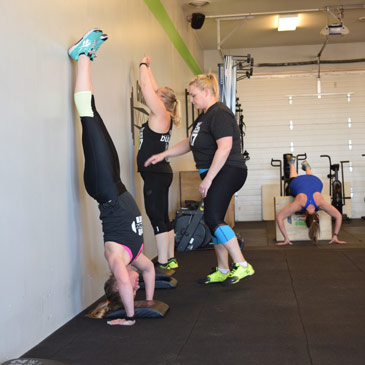 Fitness Training Tips with CrossFit Duluth's Dale Collison
Technique Training Tip Videos
Martial Arts Training Series
If you're a martial artist in search of techniques across different disciplines, you're in luck. The Greatmats offers training tips in Brazilian Jiu Jitsu, Karate Basics, Sport Karate Tricking and Tactical Hapkido for self defense.
Brazilian Jiu Jitsu
- The BJJ tips are presented by World Champion
Rodrigo Comprido Medeiros
. Comprido is an eight time world champion and former record holder for fastest submission in a black belt world championship final. He was also the first ever to win an absolute black belt title by submission. Comprido has also coached multiple BJJ world champions as well as UFC and Bellator MMA Heavy Champions, Brock Lesnar and Cole Conrad, respectively.
Comprido currently owns multiple gyms in the Chicago suburbs that operate under his Comprido BJJ banner. Comprido has been using Greatmats 1.5 inch thick grappling puzzle mats since 2011.
Karate Fundamentals
- Karate basics are instructed by USA Karate master and retired U.S. Marine
David Younglove
. David is a seventh-degree black belt and multi-time Minnesota State champion. While in the U.S. Marine Corp he trailed Thailand Marines in hand-to-hand combat. He has also been a long time competitor in the North Central Karate Association.
David owns multiple schools in the Minneapolis/St. Paul suburbs where he has been using Greatmats 1 inch thick karate puzzle mats since 2014.
Sport Karate/Tricking
- Sport Karate Tricking is taught by Infinity Martial Arts and Team Infinity founder and sport karate hall of famer
Mike Welch
(sixth degree black belt) and his students. Team Infinity is a powerhouse in the sport karate competitive circuit, winning 5 U.S. Open Team Demo championships.
Infinity Martial Arts has numerous schools in and around Madison, Wisconsin, and has been using Greatmats martial arts flooring since 2011 for both its schools and tournaments, including the Infinity National Championships. The Infinity National Championships features Greatmats 20mm Pro Taekwondo Puzzle Mats for the majority of its competition rings, and the 1 Inch Thick Martial Arts puzzle mats on stage. The 1.5 inch thick MMA puzzle mats are popular in its schools.
Tactical Hapkido/Self Defense
- Tactical Hapkido self defense techniques are brought to you courtesy of Tactical Hapkido Alliance founder and grandmaster
Barry Rodemaker
. Barry founded the Tactical Hapkido Alliance in 2000 and it has more than 30 schools across 13 different state as well as Puerta Rico and Canada. His system is taught at West Point Military Academy as well as several universities. It includes open hand self defense techniques as well as how to defend against weapons such as sticks, knives and guns.
Tactical Hapkido Alliance has been using Greatmats' 20 mm martial arts puzzle mats since 2014 at its Erie, Pennsylvania headquarters.
Dance Training Tips
For those interested in dance, you'll be pleased to find tips for both ballet and tap.
Ballet
- Our series of Ballet tips are presented by Ballet Co. Laboratory founder Zoe Emilie Henrot, who has been an artistic director in the Minneapolis-St. Paul area for the past 8 years.
Ballet Co. Laboratory was founding in 2018 in St. Paul, Minnesota and has been using Rosco Dance Floor Reversible Full Roll the entire time. Henrot had also used Greatmats dance flooring for several years prior to forming Ballet Co. Laboratory.
Tap
- The tap dancing tops are from River City Dance owner and clogging hall of famer
Sheryl Baker
and her tap national champion daughter, Alyssa Keller. Sheryl has performed everywhere from Dollywood to on television shows and has coached multiple national champion solists and junior olympics gold medalists.
She runs the Minnesota-based River City Cloggers while across the border, in Wisconsin, her studio River City Dance has been teaching all styles of dance, including tap, on Greatmats' Rosco Adagio Marley flooring since 2017.
Horse Training Series
Horse enthusiasts will enjoy a pair of video training series from 2017 National Horse Trainer of the Year
Kelly Murphy Alley
who brings you tips on how to barrel race and how to start colts as well as horse obstacle trainer Jesse Krier.
Barrel Racing
- Kelly is former rodeo scholarship winner and current professional barrel racer and coach of the University of Kentucky women's rodeo team.
Kelly has been using Greatmats washbay mats at her ranch just outside of Lexington, Kentucky since 2018.
Colt Starting
- Kelly specializes in breaking 2-year-old thoroughbreds for racing and training horses from a local rescue center for rehoming. She has also participated in the Retired Race Horse Project. Her training methods have been featured in Horse Illustrated multiple times.
Formerly named Striking KMA Performance Horses, Kelly's ranch is now named K Bar C Ranch.
Desensitizing and Obstacles
- Jesse Krier has been training horses for more than 25 years. He specializes in practical horsemanship. Located in Clayton, Wisconsin, he believes in exposing horses to outside elements no matter what they'll be doing later in life.
For that reason he not only trains horses in the round pen and on the trail, but also has an obstacle course set up at his facility to help horse learn to trust their rider and trainer in unusual circumstances.
Fitness Training Series
For fitness buffs, CrossFit Duluth owner
Dale Collison
teaches the fitness training series.
CrossFit Exercises
- Dale started CrossFit Duluth in 2012 in his garage. His business has outgrown its facilities multiple times before landing at it current location in the Duluth, Minnesota area. He has been using Greatmats Sterling Athletic Sound Tiles to prevent noise transfer and add comfort an protection to his gym floor since 2017 and Greatmats Folding Gym Mats since 2015.