BJJ Mats at Comprido BJJ - Rodrigo Comprido Medeiros Testimonial
By Brett Hart Created: September, 2017 - Modified: February, 2022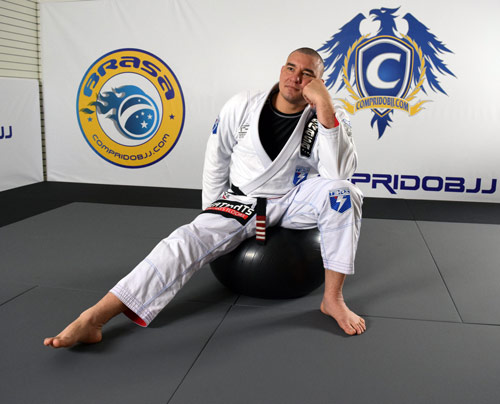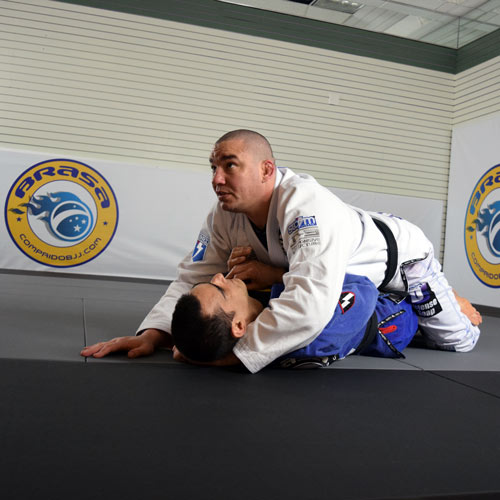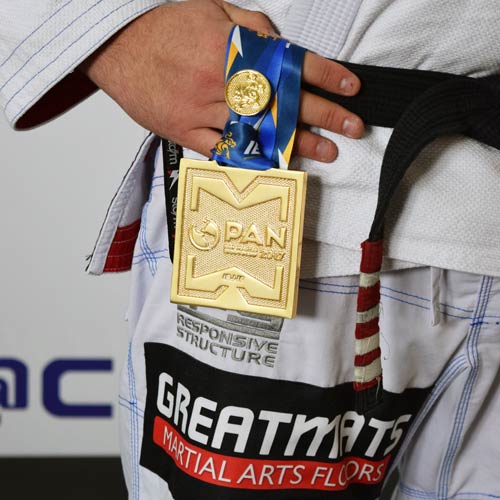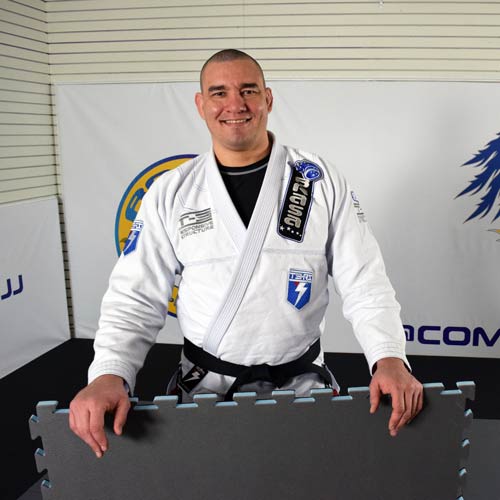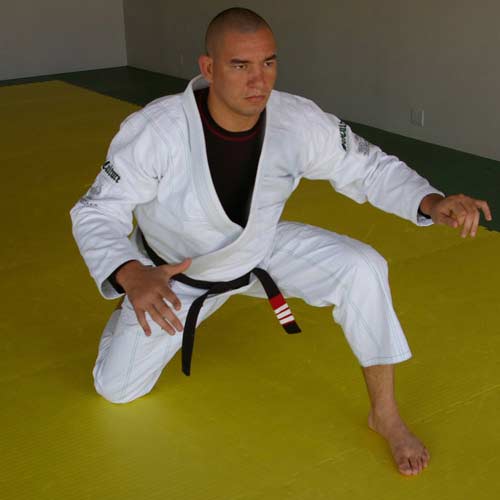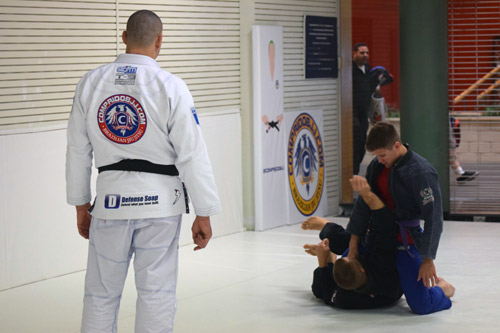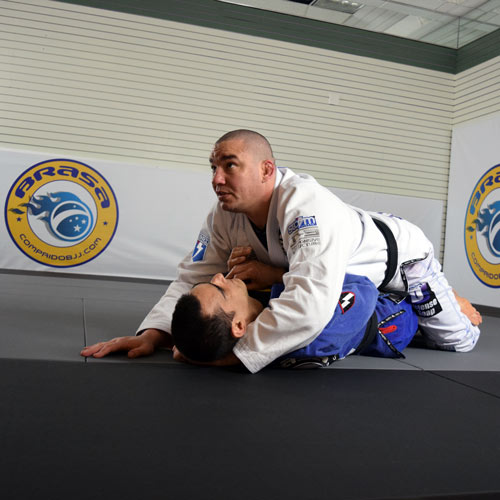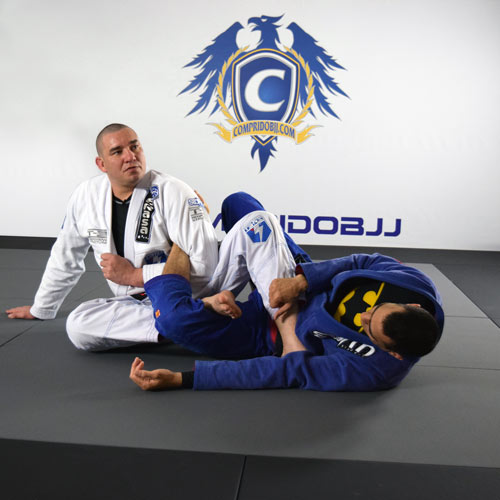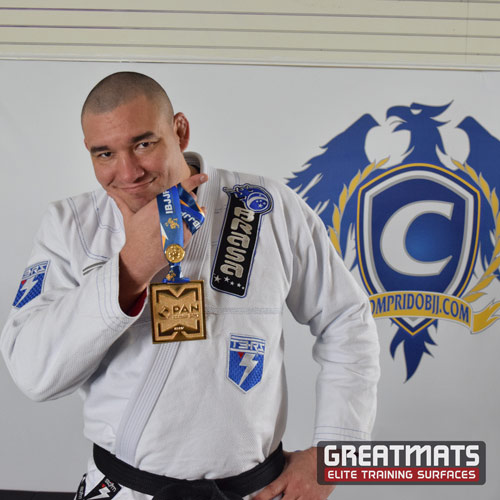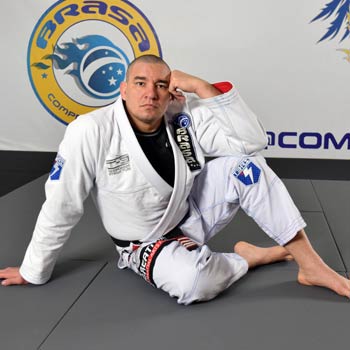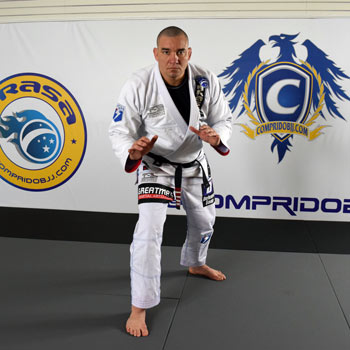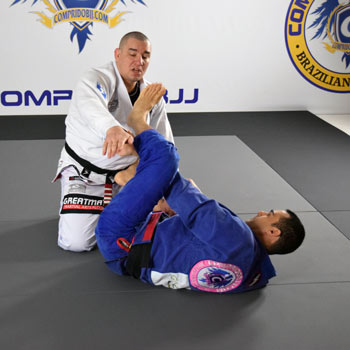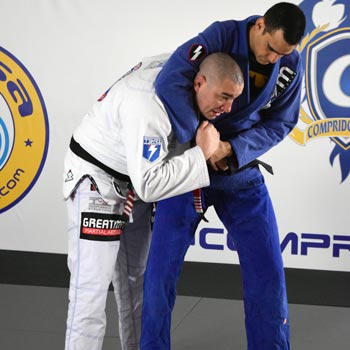 In the world of Brazilan Jiu Jitsu, there aren't many who've accomplished more than Rodrigo Comprido Medeiros. An eight-time world champion and two-time world absolute black-belt champion, Comprido set two records in his 1999 IBJJF Absolute Black Belt World Championship final against then 3-time defending World Champion Roberto ''Roleta'' Magalhaes.
Rodrigo Comprido Medeiros shocked the BJJ world by not only submitting Roleta, but doing it in just 18 seconds, marking the first ever submission at absolute black belt, and the 18-second fight is still the fastest submission in a black belt world championship final.
Both fighters went on to claim their fourth world titles the following year - Roleta in his weight class and Comprido in absolute.
Comprido's dominance spilled over from the IBJJF to the CBJJO, where he claimed three more world titles over the next six years.
In 2006, Rodrigo Comprido Medeiros, who also has background in judo, taekwondo and kickboxing, began training UFC fighters. Among those fighters was WWE Champion Brock Lesnar, who was looking to turn mixed martial arts into his third professional sport (football being the other).
Rodrigo Comprido Medeiros and Greatmats
After Rodrigo Comprido Medeiros guided Lesnar to a UFC Heavyweight title, Lesnar convinced Comprido to open his own academy, and in 2011, Comprido BJJ was born.
At that time Comprido discovered Greatmats Grappling MMA Mats and fell in love with their firmness, impact absorption and no-burn tatami surface.
Six years later, Comprido is still using Greatmats at his Academy, not just for flooring but for wall padding as well.
''One thing I like is that the mats are very firm,'' Comprido said of his interlocking 1 5/8 inch thick Greatmats Grappling MMA mats. ''It doesn't matter if I'm close to the seam or in the center of the mat. My foot doesn't sink.''
That safety factor has been critical for his continued use of Greatmats Martial Arts Flooring.
''I'm in the business of teaching jiu jitsu,'' he said. ''I'm not in the business to hurt people. If your foot sinks into the mat, that's not good. Your foot will twist. I don't want to have to worry if my student is going to get hurt on the mats.''
''It's very important for the mats to be firm and make you stable where you can shoot any time you want to go. You can trust that your leg's going to be in the right position - that your foot is going to be in the right position.''
''On top of that, the cushion is nice,'' he added. ''You don't get hurt when you do takedowns, but on the other hand, your foot doesn't get stuck in there.''
The modular nature of the mats is also helpful from a design perspective, Comprido said, noting that you can make fight areas or rings in your academy that are highly visible.
Continued Prominence
Rodrigo Comprido Medeiros, who recently promoted Lesnar to his blue belt in BJJ, was also honored in is own right, being named No. 6 on the list of top 10 Ultra Heavyweight BJJ Fighters of All Time compiled by
BJJ Heroes
.
More than 20 years after winning his first world championship, Comprido still competes - in the Masters Division, and in March 2017, he was crowned the 2017 IBJJ PanAm Champion after defeating his good friend Viktor Doria who currently ranks No. 6 among male Master 2 black belts in the IBJJF rankings.
''I still fight because I like it,'' Comprido said. ''I have nothing else to prove. Now my goal is helping other people to achieve their dreams.''
Notable Students of Rodrigo Comprido Medeiros
Brock Lesnar (former UFC Heavyweight Champion)
Demian Maia (ADCC World Champion, UFC Welterweight)
Cole Konrad (retired Bellator Heavyweight Champion, 2010-2012)
Caio Terra (11-time BJJ World Champion)
Roberto Traven (2-time BJJ World Champion)
Felipe Costa (2-time BJJ Black Belt World Champion, 4-time Master World Champion)
Pat Berry (UFC Heavyweight)
Chris Tuchscerer (UFC Heavyweight)
Mike Russow (Professional Mixed Martial Artist and Police Officer)
Jessica Buchman (BJJ World Champion)
Dean Lister (2-time ADCC Champion)
Note: Comprido won his 8th world title in 2019 when he became the 2019 IBJJ Master No-Gi World Champion.

Rodrigo Comprido Medeiros
Comprido BJJ
Bloomingdale IL