Washbay Horse Stall Mats - Striking KMA Performance Horses Testimonial
By Brett Hart Created: June, 2018 - Modified: April, 2023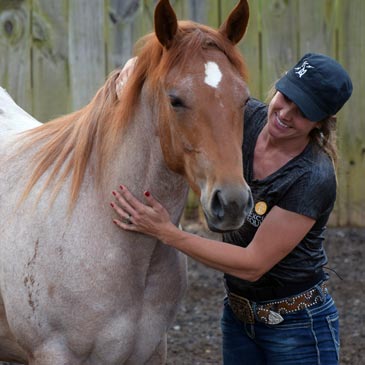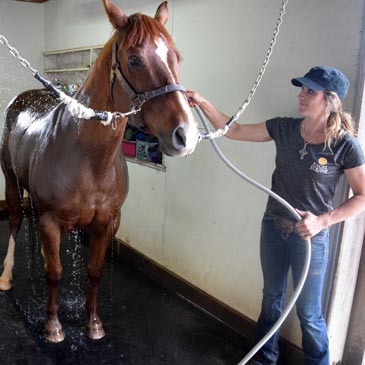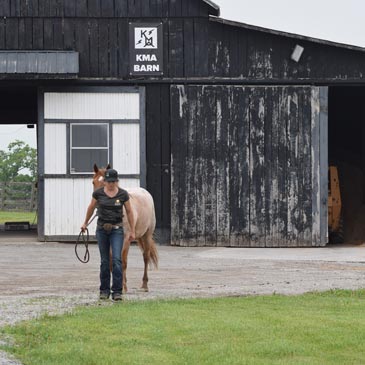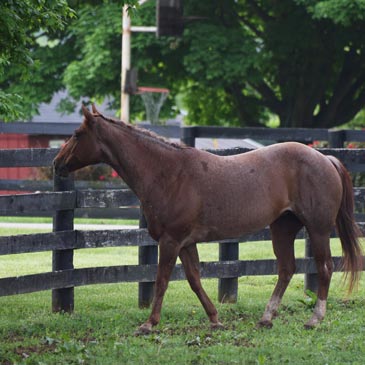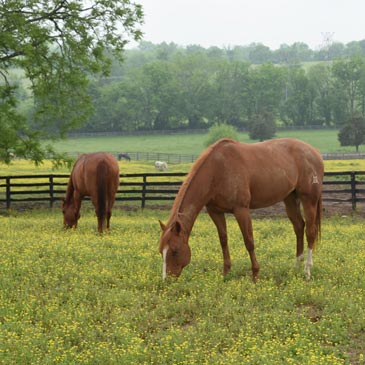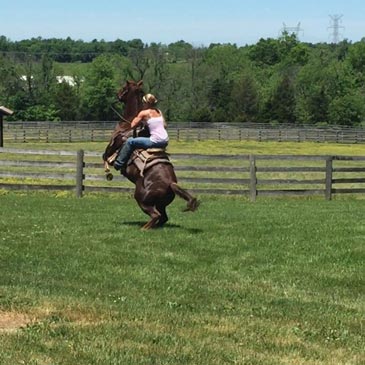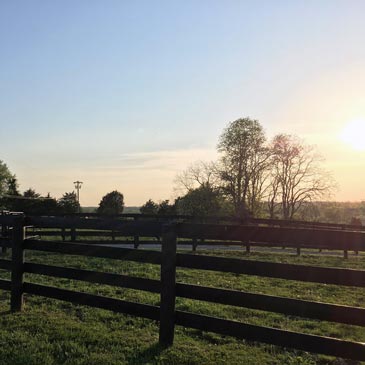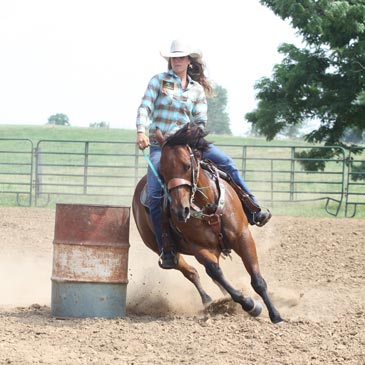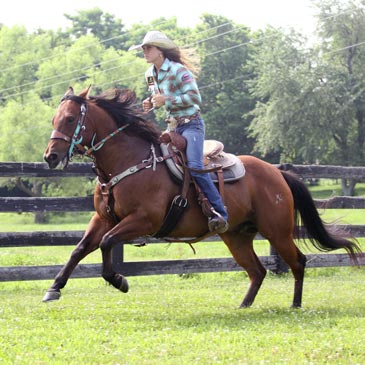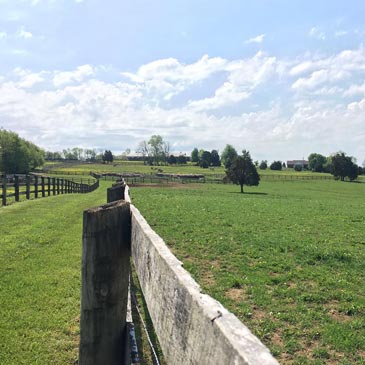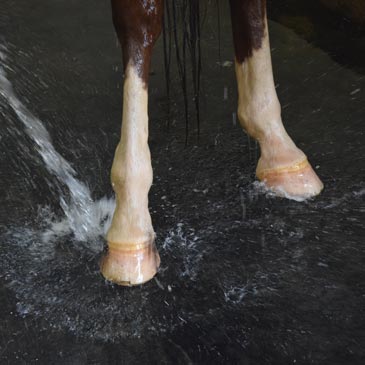 After Kelly (Murphy-Alley) Curry learned that she had been nominated for Greatmats National Horse Trainer of the Year in October of 2017, she realized that she had seen her friends using Greatmats products outside their trailers when traveling to compete at rodeos.
''I really didn't know who made them, but I liked them,'' she said.
A couple months later, after winning the the award, this barrel racing specialist and 12-year owner of Striking KMA Performance Horses/K Bar C Ranch in Wilmore, Kentucky, decided to get some Greatmats of her own to equip her heavily-used wash bay.
''I wash at least 8-10 horses a day after I ride them to cool them off,'' Kelly says. ''I love the mats because they don't slip on them. They drain the water properly. ... The horses, if they tend to paw, they don't paw a hole in them. They're just absolutely wonderful.''
The Horse Training Journey
Kelly began rodeoing at the age of eight.
''I started out just riding my own horses and breaking my own horses, and then I started taking in client horses to start and break. ... I just kind of built the business from the ground up,'' she said.
In that time, this 2006 Kentucky High School Rodeo State Barrel Racing Champion quickly moved forward to gain recognition for her training skills and became a professional barrel racer, University of Kentucky women's rodeo team coach and trainer who has been featured in magazines such as Horse Illustrated and Young Rider.
She prides herself on offering a woman's touch to horse training that creates quiet, soft-mouthed and eager-to-learn horses.

Kelly (Murphy-Alley) Curry
Striking KMA Performance Horses/K Bar C Ranch
Wilmore KY 40390