Horse Training Series with Jesse Krier
By Greatmats Staff Created: November, 2021 - Modified: February, 2022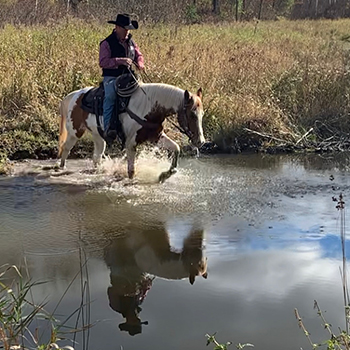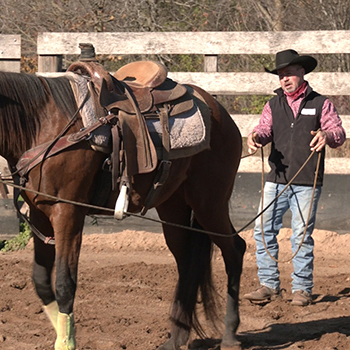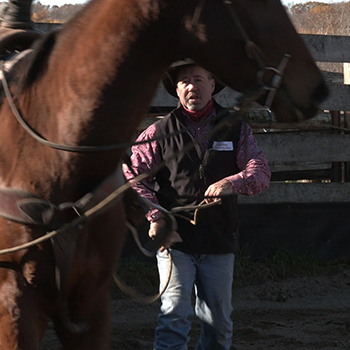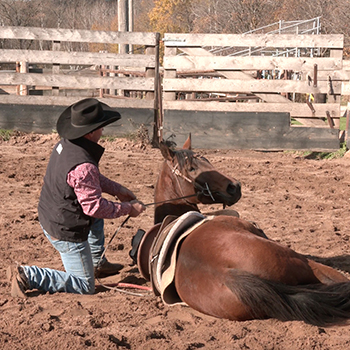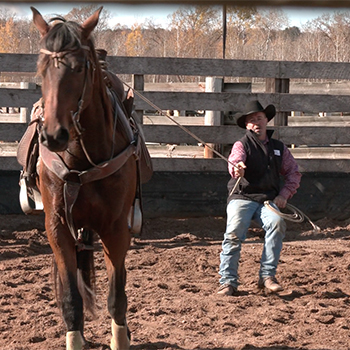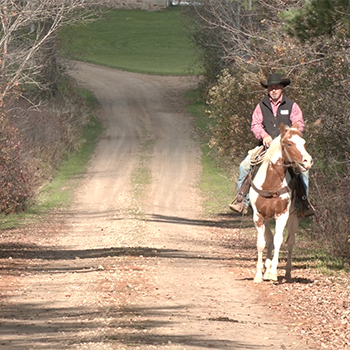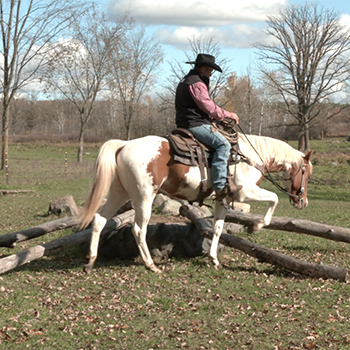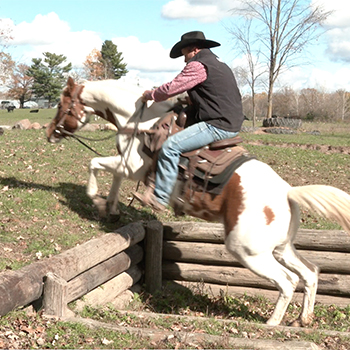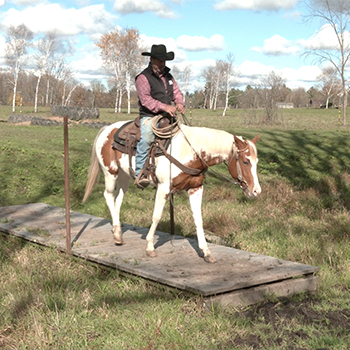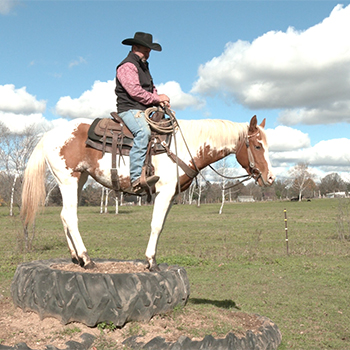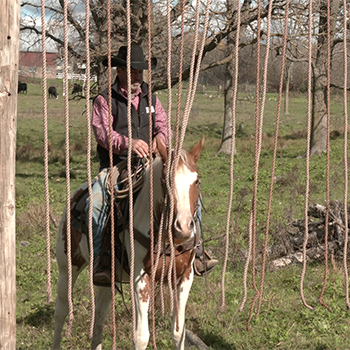 Desensitizing and building trust are a huge part of getting young horses ready for real world riding activities, whether its ranch and cow work, trail riding or competition. Clayton Wisconsin horse trainer Jesse Krier demonstrates several techniques to get your horse to trust you and prepare them for a more enjoyable riding experience. Watch for the following videos in his 15-part horse training video series.
Ground Driving a Horse
Desensitizing a Horse with a Rope
Laying Down a Horse
Disengaging a Horse Hindquarters for Mounting
Desensitizing a Horse with a Lariat
How To Load a Horse in a Trailer
Forward Moving Horses
Horse Obstacles - Logs
Horse Obstacles - Steps
Horse Obstacles - Bridges
Horse Obstacles - Tires
Horse Obstacles - Cowboy Curtain
Horse Obstacles - Water Crossing
Checking Cattle on Horseback
Checking Fences on Horseback
Jesse Krier has been training horses for more than 25 years. He uses practical horsemanship methods, teaching horses to be soft and flexible while promoting them to stay that way.
Exposure to outside elements go hand-in-hand with making a good ranch and all-around horse, making it an important training tool for Jesse, who incorporates them into the lesson plans for every horse he trains. Jesse believes success is measured by how we feel about the horse we are riding and enjoys helping people achieve that success.
1. How to Ground Drive a Horse
2. How to Use a Rope to Desensitize a Horse
3. How to Lay Down a Horse
4. How to Disengage Horse Hindquarters for Mounting
5. How to Desensitize a Horse with a Lariat (Lasso)
6. How to Load a Horse into a Trailer
7. How to Forward Move a Horse
8. How to Get a Horse to Walk Over Log Obstacles
9. How to Get A Horse to Climb Step Obstacles
10. How to Get a Horse to Go Over Bridge Obstacles
11. How to Train a Horse with Tire Obstacles
12. How to Get a Horse to Go Through a Cowboy Curtain
13. How to Get a Horse to Cross Water Obstacles
14. How to Check Cattle on Horseback
15. How to Check Fences on Horseback
Thanks for watching this horse training series. Be sure to check out Greatmats
Colt Starting
and
Barrel Racing
training videos as well as the rest of the
Greatmats Training Series
videos.
Jesse Krier
K2 Ranch
Clayton WI 54004