Karate Tricking Tips with Infinity Martial Arts
By Greatmats Staff Created: December, 2020 - Modified: October, 2021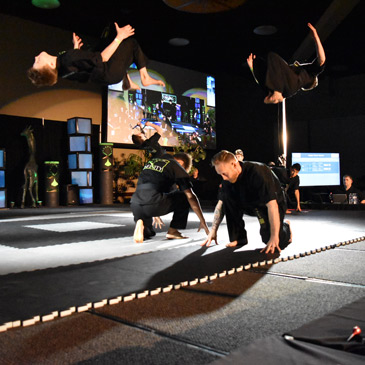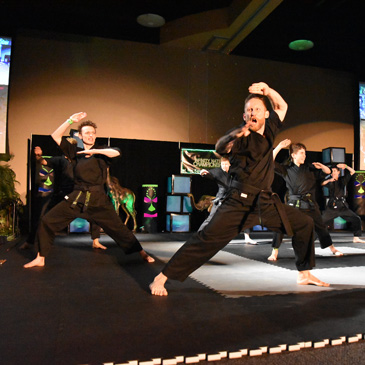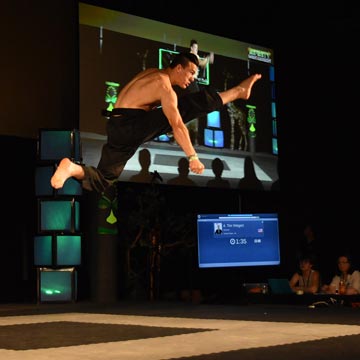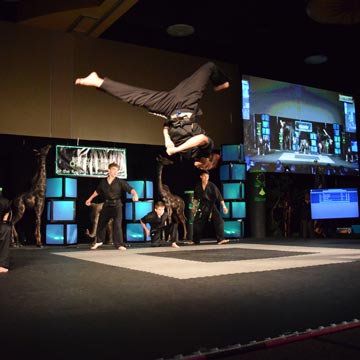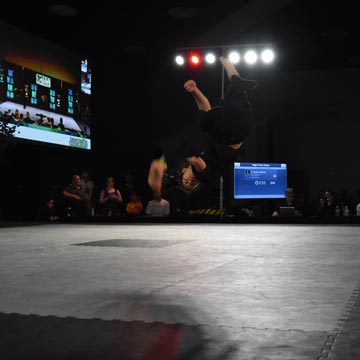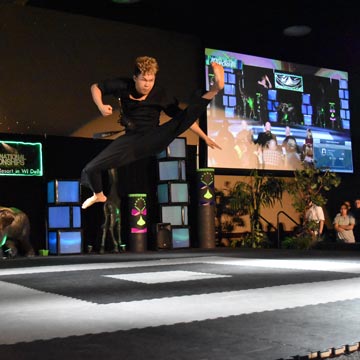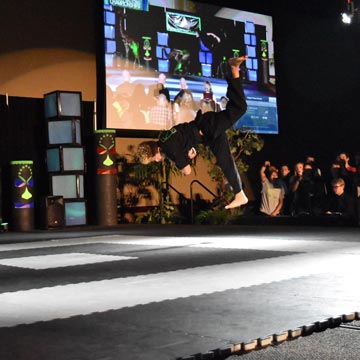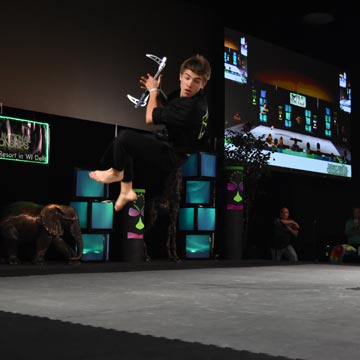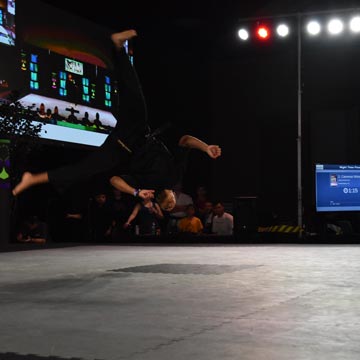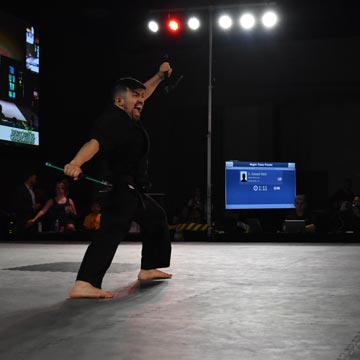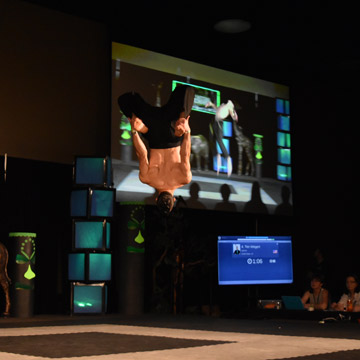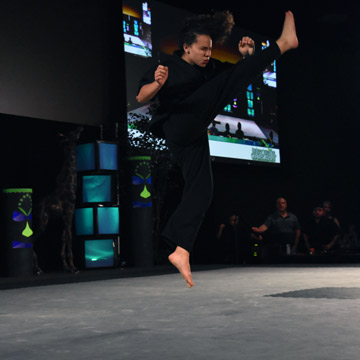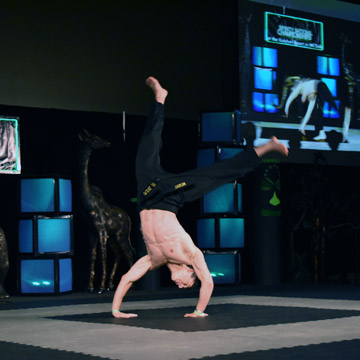 Sport karate hall of famer Mike Welch and his team of black belt instructors offer 12 great karate tricking tips on how to get better with your martial arts tricking, including creative kicks and weapons tricks. A winner of five U.S. Open Team Demo championships, Team Infinity has developed a reputation as the team to beat. Check back as we unlock a few of the Team Infinity keys to success.
Joining Welch in teaching this training and tricking techniques are the following black belts:
18-year-old 2nd Degree Black Belt Connor Chasteen
20-year-old 2nd Degree Black Belt Evan Ouk
30-year-old 5th Degree Black Belt Joseph Bein
17-year-old 2nd Degree Black Belt Hunter Orlowski
20-year-old 4th Degree Black Belt Will Nevitt
Whether you're looking to do creative spinning kicks, dazzling weapons combinations, flashy flips or weapons tosses, this talented group of accomplished martial artists will help you bring your tricking to the next level.
Sport Karate Training Series - What to expect.
1. How to Kama Seven Cut
2. How to Back Flip - Standing Back Tuck
3. How to Throw a Kama Behind the Back
4. How to do a 540 Kick
5. How to do a Cheat 720 Kick
6. How to do a Bo Staff Hyper Neck Roll
7. How to do a Kama Finger Roll
8. How to do a Bo Staff Box Cutter
9. How to do a Backside 900 Kick
10. How to do a Gainer Aerial
11. How to do a Creative Kicking Combo
12. How to do Knee Transitions
13. How to do a Kama Toss Combo
14. How to do Hand Combinations for Katas
15. How to do Bo Staff Combos for Katas
16. How to Generate Powerful Punches
Thanks for checking out this Greatmats Sport Karate Training Series. Be sure to check out Greatmats other martial arts training series, including those focusing on
Brazilian Jiu Jitsu
by 7-time world champion Rodrigo ''Comprido'' Medeiros,
Karate
by USA Karate's Master David Younglove and
self defense hapkido
by Tactical Hapkido Alliance founder and grandmaster Barry Rodemaker.
Mike Welch
Infinity Martial Arts
Sun Prairie WI 53590