Rubber Floor Mats Eco Natural 1/2 Inch x 4x6 Ft.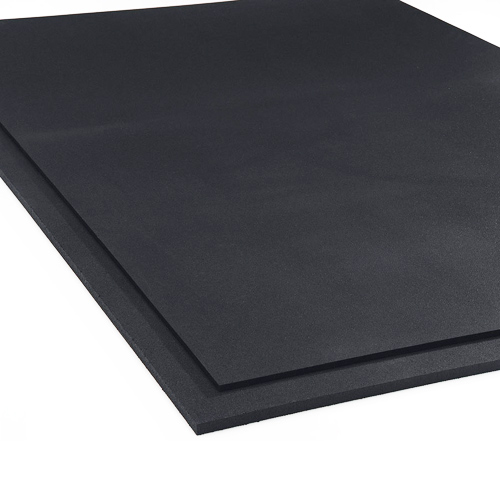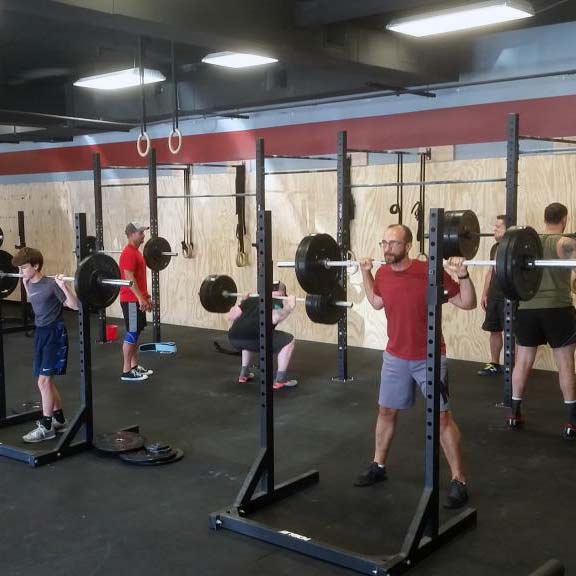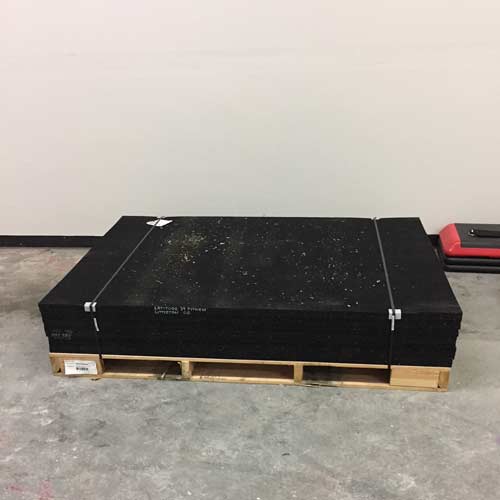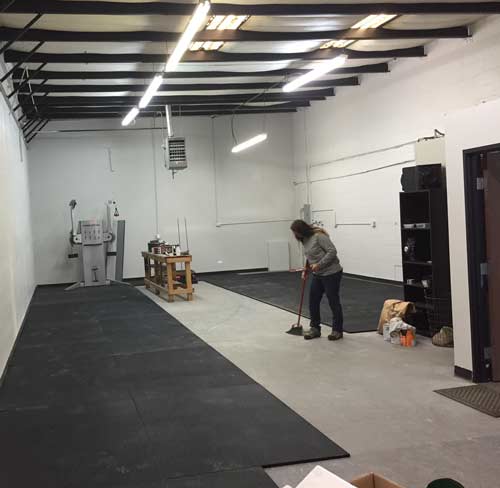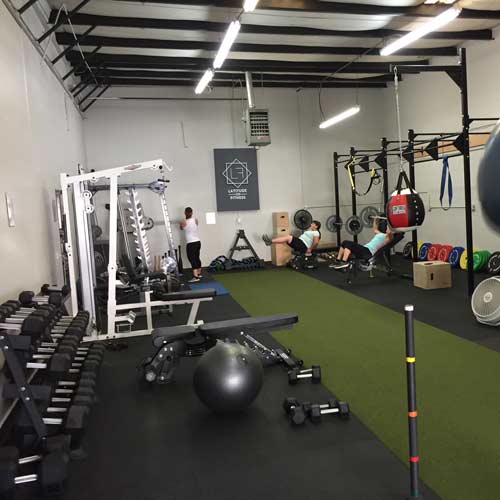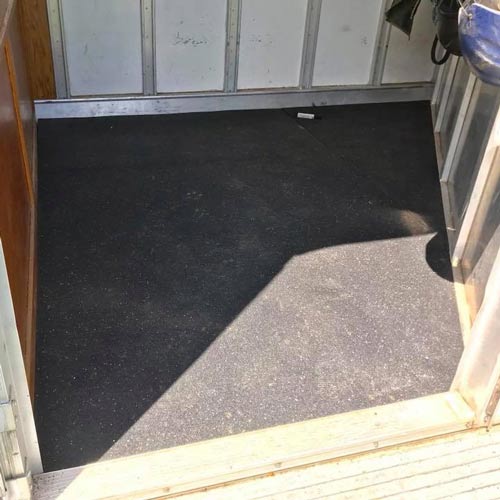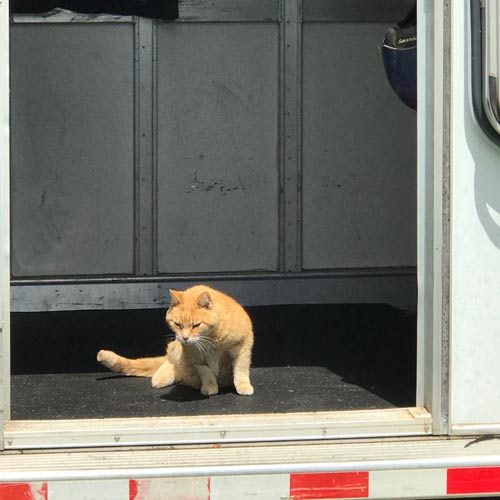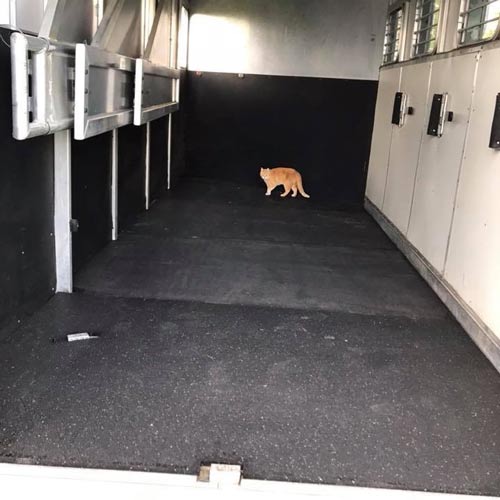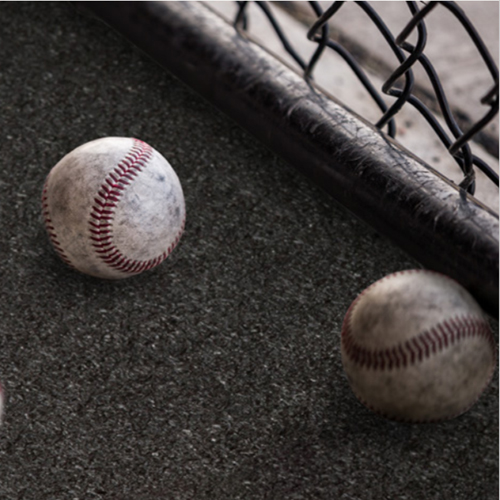 Mats require Trueing for multiple mat installations
Due to high freight costs, please purchase 10 or more of this item
Loose lay on smooth, flat surface
$67.02
/mat
(You Save 19%)
(7 Reviews )
Ships Out: Estimate 2-4 Weeks on Average

Black Natural
How Much Flooring Do I Need?
VIDEOS
How to Cut Rubber Mats Video
Commercial Rubber Gym Flooring Video
TOP FEATURES
Mats require Trueing for multiple mat installations
Due to high freight costs, please purchase 10 or more of this item
Loose lay on smooth, flat surface
No adhesive required
Natural color with white fleck in the black base
Flat one side, anti-skid, wire mesh texture surface on opposite side
Use Types
Gym Mats, Rubber Gym Flooring, Home Gym Floors, Weight Room Gym Floors, Stall Mats, Horse Mats
Rubber floor mats, 1/2 inch rubber mat, Rubber mat by the foot
This 1/2 inch rubber mat has quite a few benefits for people to use in a variety of areas, including in homes, in areas housing horses or other animals, and in commercial operations. These Ultimate RB Rubber mats will give you a great value per square foot, while also delivering strong durability and build quality.
Our 4x6 Ft x 1/2 Inch Eco Rubber Floor Mats Natural product represents a perfect option for someone looking for this type of flooring. These 1/2 inch rubber mats are solidly built, as you'll receive a 5-year manufacturer's warranty with the mats. Due to high freight costs, please purchase 10 or more of this item.


1/2 Rubber Mat Weight Lifting Flooring

No matter what kind of weight lifting flooring you need, whether it's at home or in an athletic gym studio, our 1/2 inch economy rubber matting for gyms will give you excellent quality. This Made in the USA product features a material density Shore A 62 rating, which ensures it will deliver the toughness you need.

Because our 1/2 inch rubber mat is so thick and tough, it's perfect for using as a type of flooring with free weights. These weights are going to strike the floor hard during normal usage, which means you need to protect the original flooring. With our rubber floor mat in a 1/2 inch thickness measurement, the product will absorb all of the shock from dropped weights, avoiding any damage to the flooring underneath.

Another potential problem for your original flooring when lifting weights is the sheer weight of the plates. The storage area for the individual plates can be extremely heavy, and having this static weight on the original floor of your home or gym studio can cause damage to it over time. The 1/2 inch rubber mat will be able to handle plenty of weight without suffering damage.

If you're concerned about the racket that your weight lifting workouts will generate, the 1/2 inch rubber mat can greatly dampen any unwanted noises.

However, if you plan to be involved in serious power lifting with huge barbells being dropped violently on the flooring, we would suggest an even thicker type of rubber floor mat, perhaps 1 inch in thickness or more. Just contact our customer service team to learn more about your options for ordering rubber floor mats that will meet your needs for weight lifting.
Installation Ideas for Rubber Floor Mats
Our rubber floor mat measures exactly 4 by 6 feet, giving it a coverage area of 24 square feet. Because each rubber 1/2 inch rubber mat has perfectly straight edges, you can just line up the mats side by side to gain additional coverage space. There is no interlock loss in the coverage area with this rubber floor product, because the pieces do not lock together.
Because each of these 1/2 inch rubber mat pieces weighs 65 pounds, they shouldn't slide out of place when people are walking on them. That's why we recommend a dry lay installation of the 1/2 inch rubber mat. However, if you are concerned about the mats sliding around, we would recommend either installing the mats in a wall-to-wall design or contacting our customer service team to seek a different type of flooring.
As we just mentioned, each 4x6 Ft x 1/2 Inch Eco Rubber Floor Mats Natural piece is extremely heavy. This makes installing the product a bit of a challenge if you're trying to do it alone. Installation will go much more quickly if you have multiple people available to help move and align the rubber floor mat properly.
Should you need to cut these 1/2 inch rubber mat products, it will be a bit of a challenge because of the thickness and toughness of the flooring. However, you can do it with a sharp utility knife and a straight edge. Score the mat deeply on one side. Then lay the mat over a 2x4 piece of wood, which should naturally pull open the score line, allowing you to continue cutting into the product more easily.
Rubber Mats vs. Other Rubber Flooring
If you're unsure which rubber flooring is best for the types of use cases you have in mind, we'd love to help you decide! Just contact our friendly customer team to have specific questions answered, as we have in stock almost any kind of rubber flooring you could want to purchase.
In the following sections, we've also put together comparisons of the different types of rubber flooring that we carry.
Rubber Mats vs. Rubber Rolls
For those who need to cover an extremely large space, you may find that rolls of rubber material will meet your needs better than rubber mats. We generally offer rolled rubber in lengths of 25 to 100 feet, so you can cover a large area in a hurry with these rolls. We will provide rolled rubber flooring in custom cut lengths with most products, so give us a call if you'd like to explore your sizing options further. Both our mats and the rolls of rubber flooring are offered in 4-foot widths in most cases.
If you need an especially thick type of rubber flooring, you probably will want to stick to mats. Because of the excessive weight of the rolls of rubber flooring, they typically are only offered in thicknesses of 0.5 inches or less. Meanwhile, a rubber mat will appear in thicknesses ranging from 0.25 inches to 1.5 inches, giving you some added choices in finding a product that will meet your thickness needs.
Another consideration when choosing between rubber mats and rolls is the overall weight of the product. As mentioned earlier, our 1/2 inch rubber mat that covers 24 square feet weighs a hefty 65 pounds. But large rolls of rubber flooring can weigh a couple hundred pounds or more. So if you need an option that people can move with minimal help, mats will give you the better results.
Although it varies a bit, depending primarily on the thickness of the rubber product, most of the time rolled rubber flooring will cost less per square foot than rubber mats with straight edges. However, if you need some help calculating which product is the best value for your needs, just contact our customer service team.
Rubber Mats vs. Rubber Tiles
If the weight of the materials is the most important factor for you, you may want to consider puzzle edge rubber tiles instead of products like our 4-by-6-foot rubber mats. These rubber tiles typically are available in smaller sizes, such as 1-by-1-foot or 2-by-2-foot tiles. This means the interlocking-edge rubber tiles will weigh much less individually than the larger straight edge mats, making them easier for one person alone to move and install.
Puzzle-edge tiles will be more limited in the thickness of the rubber that you can order versus the straight-edge rubber mats. A puzzle tile typically will be available in thickness measurements of between 0.25 inches and 0.75 inches, while rubber mats can be found in thicknesses anywhere from 0.25 inches to 1.5 inches.
With an interlocking puzzle-style rubber mat, the seams between the mats will fit together tightly, ensuring that they won't pop loose. With straight-edge rubber mats, there is no interlocking capability. You'll install these 1/2 inch rubber mats side by side, lining up the straight edges. However, because these mats are so heavy, they shouldn't slide around in most use cases.
As a general rule, the straight-edge rubber mats will cost less per square foot of coverage area versus a puzzle-style mat, although the final cost depends in large part on the thickness of the material.
Maintenance Tips for 1/2 Inch Rubber Mats
To keep your 1/2 inch rubber mats clean, you'll want to sweep or vacuum it on a regular basis. You also can mop the flooring to provide a thorough cleaning. Use a neutral pH cleaner with warm water as the cleaning solution with the mop.
Because some people are sensitive to the odor of rubber floor mats, you may notice this smell after installation. If you've installed the 1/2 inch rubber mat in a room or area with little natural air movement, the odor may be noticeable for many days after installation. You can potentially minimize the smell from the rubber floor mat by cleaning the flooring immediately after installation with a product like Simple Green. Maximize the air flow in the room too with standard household fans.
Keep in mind that our floor mats rubber material provides strong water resistance, but it will slightly absorb liquids over time. So if you have a spill on the rubber floor mats, you will want to clean it up as quickly as possible to avoid discoloration. With proper care and maintenance, these rubber mats will last for many years.
These 1/2 inch rubber mats have small white flecks in the black base material. Should the surface of the rubber floor mat become discolored or damaged, which is unlikely, understand that you cannot reverse the mat to use the other side. The underside of this product is not meant to be visible or used as a top surface.
When you're ready to order 1/2 inch rubber mats, just contact our knowledgeable customer service team. We can help you figure out shipping and how many mats you may need for your installation. This product has a thickness tolerance of +/- 1/16 inch and a size tolerance of 1/4 inch in either direction.
Greatmats Rubber Gym Mats 4x6 Ft x .5 Inch Mixed Color Flecs
Maintenance
Always use a neutral Ph clean on rubber material.
Shipping
Ships via freight delivery shrink wrapped on pallets.
This Product Ships Freight Only.
Please review our shipping disclaimer.
ACCESSORIES
Accessories for RUBBER FLOOR MATS ECO NATURAL 1/2 INCH X 4X6 FT.
ANSWERS
Product Questions:
Q: How do you prevent the mats from slipping or space opening up between the mats?
A: If tile shifting is a concern we would recommend an interlocking tile option, we have several in 1/2 inch thickness. If the non-interlocking tiles are installed wall to wall they will stay together. Double sided carpet tape may also work in some installations.
Q: Do they smell like rubber like horse stall mats do? Will they off-gas VOCs?
A: This product uses a low-VOC binder, so the smell will be less than most horse stall mats. With that being said, all rubber will have some smell that dissipates over time.
Q: This will be covering radiant in floor heat. Will heat transfer through this or will it be more of an insulator, and not work for my project.
A: Rubber does not allow heat to move through it quickly.
Q: I only need 7 or 8 Max What would my delivered price be
A: Please reach out to speak with a member of the Greatmats team and obtain a price quote by calling 877-822-6622.