What are the Best Low Odor Rubber Flooring Options?
By Lisa Hobbie Created: June, 2020 - Modified: September, 2023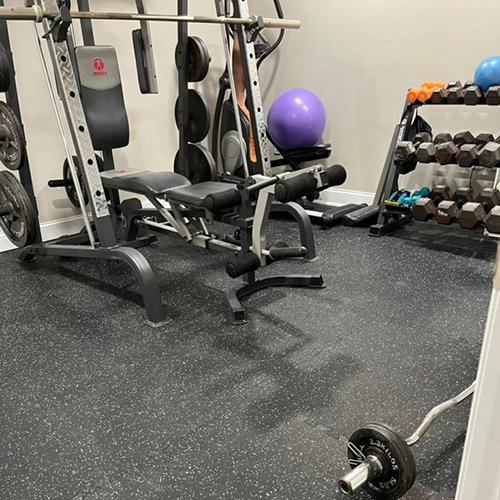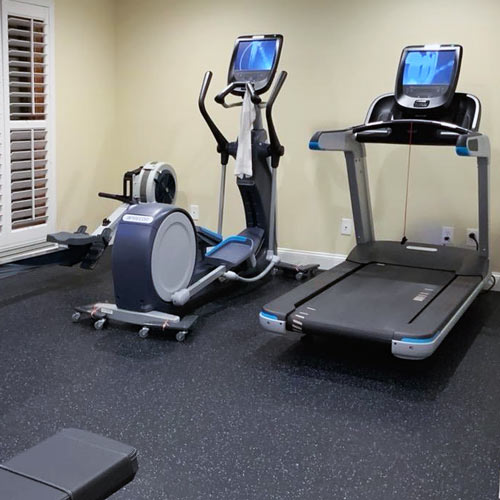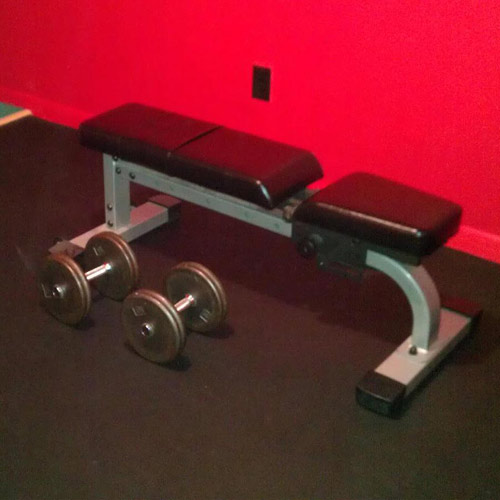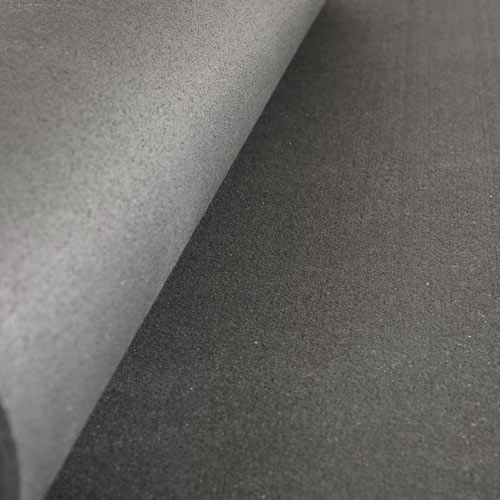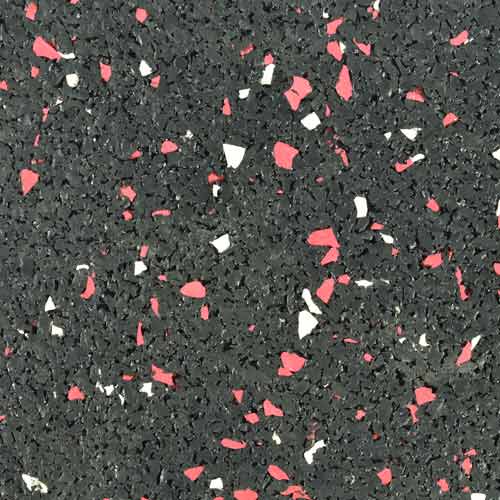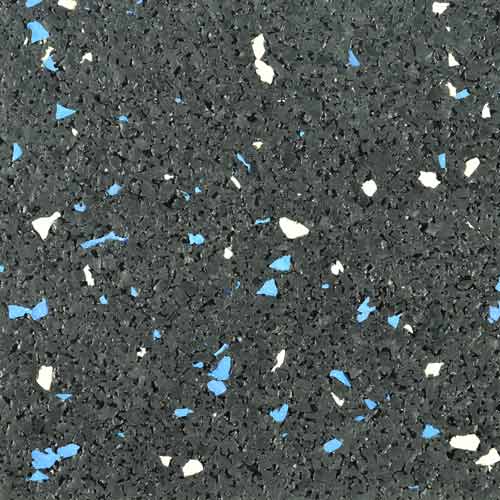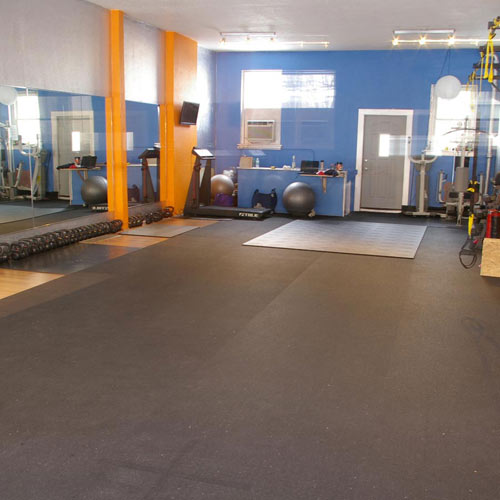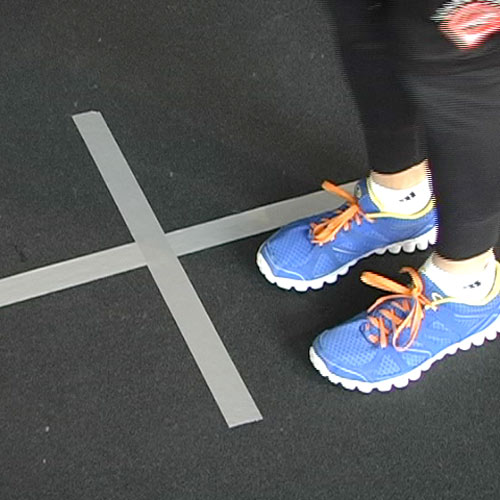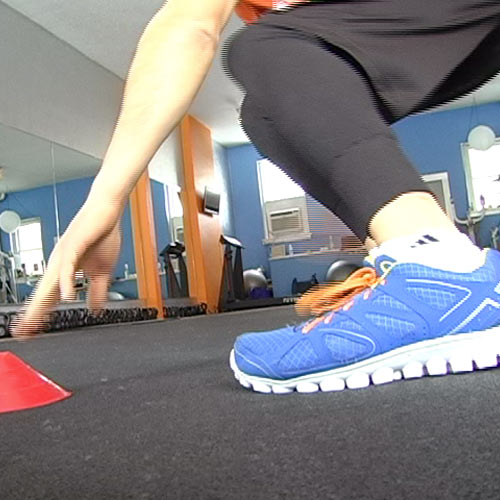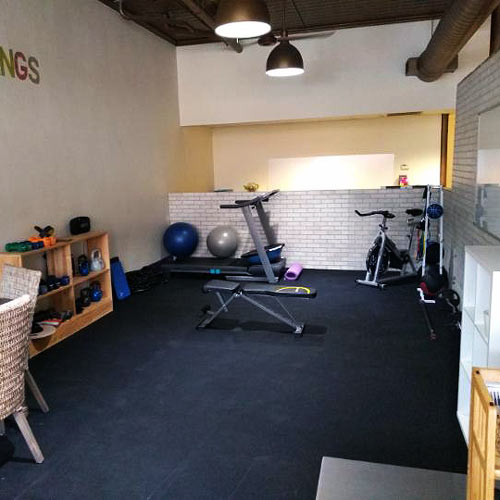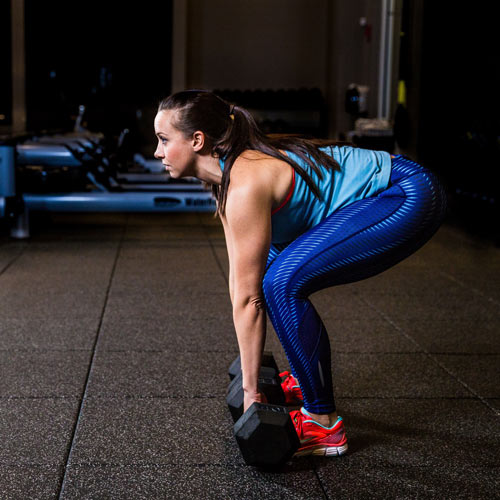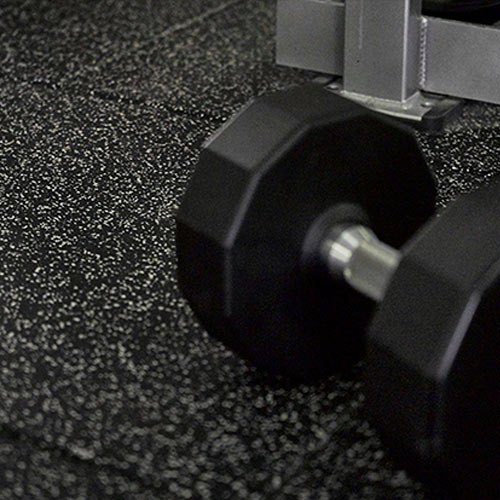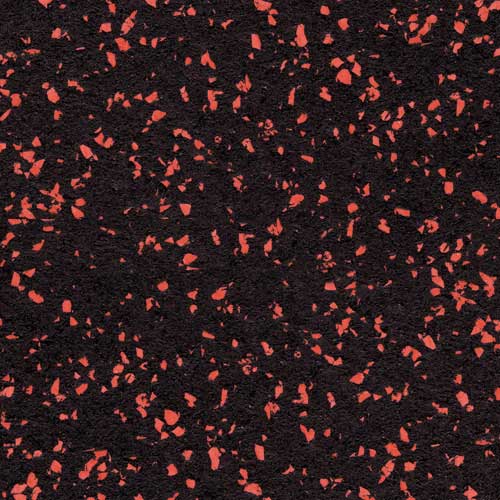 Rubber floors are extremely popular in a wide variety of indoor home and commercial settings, for a number of reasons. Once rubber floors are installed, they require little maintenance, and they are stain, mold, and mildew resistant – making them one of the best flooring options for an environment where moisture may be present such as a basement, garage, gym, or fitness facility. Rubber will not absorb water or other liquids, and it is extremely durable and versatile. One of the downfalls of rubber, is that it sometimes has a strong odor. That isn't always the case, however, and Greatmats has low odor rubber flooring options that perform well, look great, are environmentally friendly, and low voc!
5 Best Low Odor, Low VOC, Rubber Flooring Options
1. 3/8'' Geneva Rubber Tile 10% Color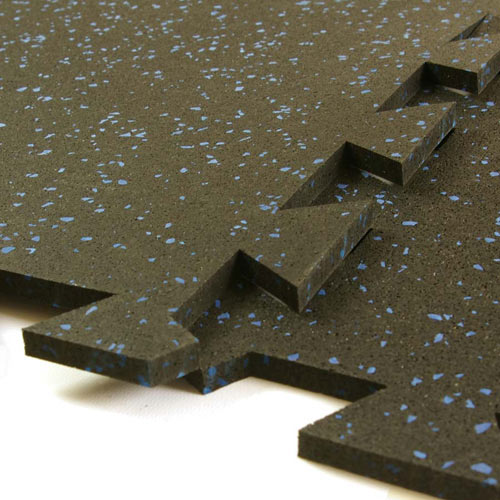 A superb low odor rubber flooring tile that interlocks so tightly that the pattern nearly disappears, the
Geneva Rubber Tile product
is one that can be installed over any hard, smooth surface without adhesive. This product is made from recycled rubber, and it meets standards of being a green product.   
This floor is made using a low VOC urethane binder, which makes this an extremely durable tile. It has excellent sound and shock absorption qualities, and it works well as a vibration buffer. It also provides a cushion underfooting, which makes it great for running, working out, walking, or standing for extended periods of time.   
2. 1/4'' Rubber Flooring Rolls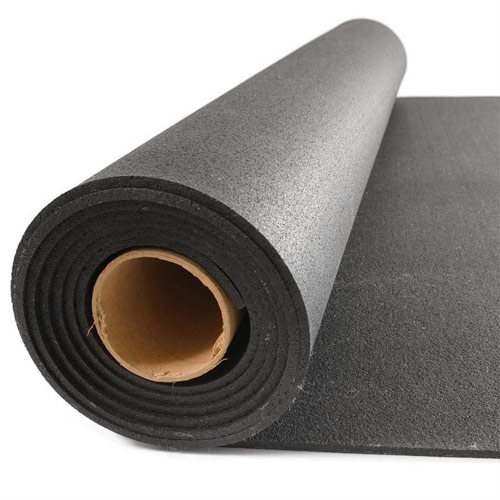 Rubber flooring rolls
are a low odor rubber flooring option that is extremely durable and versatile and can easily be installed over a concrete or wood subfloor with either glue or double faced tape.
Greatmats rubber flooring rolls ensure a seamless fit when installed properly, providing a very clean and professional look. Because of ease of installation, a professional floor layer is not necessary – which helps keep costs low. 
Rubber flooring rolls, in general, are also less expensive than interlock tiles. This black product works well in an athletic gym or basement setting, and it is extremely easy to clean. For an economical low odor rubber flooring option, this is a great choice. 
3. 8MM Rolled Rubber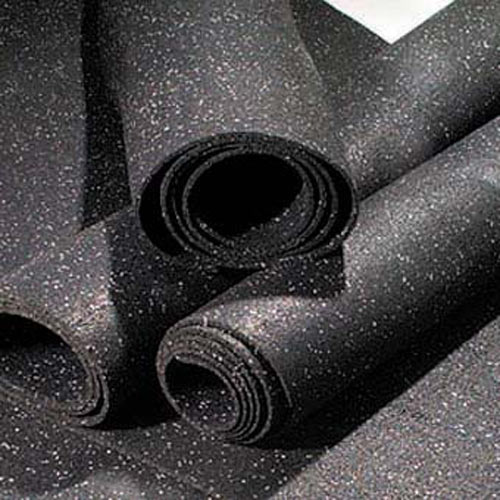 Another low odor rubber flooring option that is shock and sound absorbent is the
8 mm rolled rubber product
. This is a perfect solution for a gym setting, as it is easy to install and maintain and provides excellent traction - even when wet. As with other rubber flooring, it is mold and mildew resistant, and it is made of 100 percent premium recycled rubber. 
Its unique design makes for a seamless floor surface, and it is MAS Certified Green. There are many things that make these rubber flooring rolls a great solution for gyms. From the long-lasting durability and low cost, to the ease of installation and ability to damper sound and protect flooring and equipment, rubber flooring rolls are among the best options for gym flooring. For something that can truly take a lot of wear and tear and protect your gym and gym goers, this may be the solution you've been searching for.
4. 3/8'' Plyometric Rubber Roll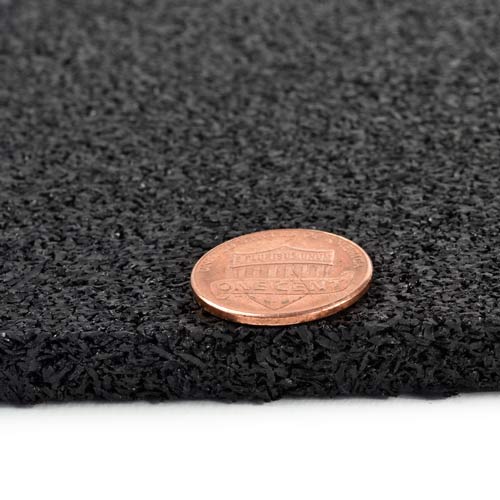 For a low odor
rubber flooring mat
that provides excellent cushion and shock absorption, this is it. The material requires no adhesive for an easy installation, and it is made in the USA of the highest quality craftsmanship and materials. The ⅜ inch roll is cushioned but durable. 
With a plyometric rubber roll on the floor below you, you will have a sure surface to complete intense workout moves while keeping your joints safe. This mat also provides friction, so it will stay in place while you're moving around in intense, quick bursts. Plyometric flooring will help absorb sound, and it is high performing and easy to use, while consisting of the same material that can be found in professional gyms nationwide. 
5. 2.5'' Heavy Drop Gym Floor Tile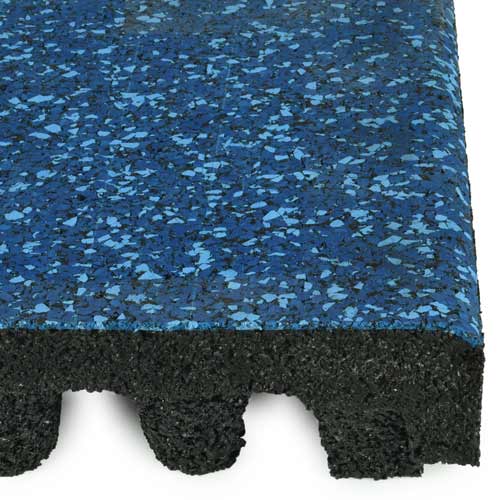 A low odor rubber flooring tile that has superior sound and shock absorption is the
Heavy Drop tile
. This product is slip resistant when wet or dry, and it features a patented, high-density wear layer. It is made in the USA of recycled rubber material, and it is available in black and other premium colors. 
It is 2x2 by 2.5 inches thick, and it is the perfect compliment to platform style weight lifting.
Greatmats - For the best low odor rubber flooring products!
If you are considering a low odor rubber flooring product, it's time to let Greatmats go to work for you. With color choices that go far beyond black, unbeatable pricing, a variety of thicknesses to meet your preferences and needs, a recycled material base, custom cut to fit your space, and value and service beyond comparison, Greatmats has it all. With a wide variety of options in stock at the warehouse, fast shipping and delivery of your rubber flooring are ensured. The exceptional and professional team at Greatmats is ready to answer any questions you have about rubber flooring options, and they will help you order the option that is best for your space.