Interlocking Rubber Tile Gmats Black 3/8 Inch x 2x2 Ft.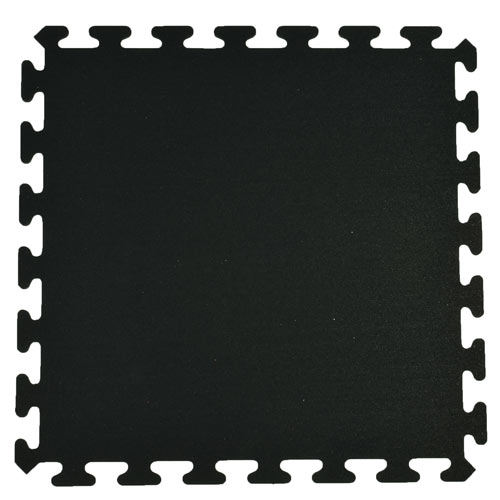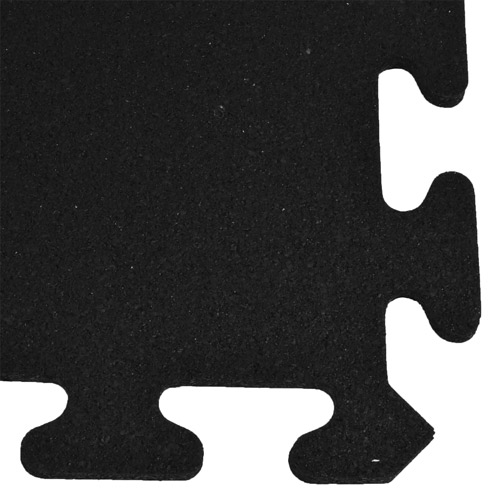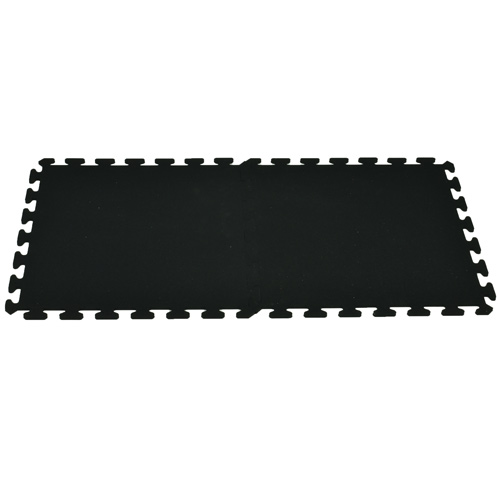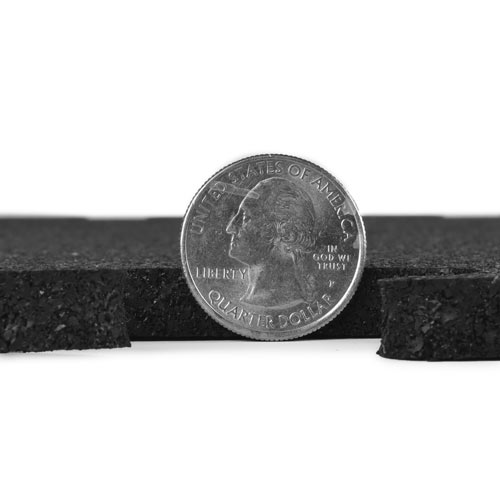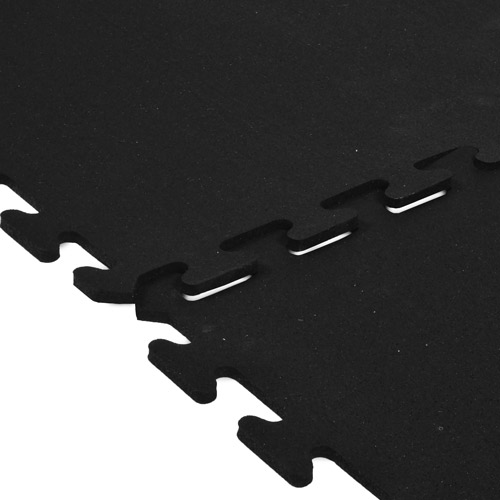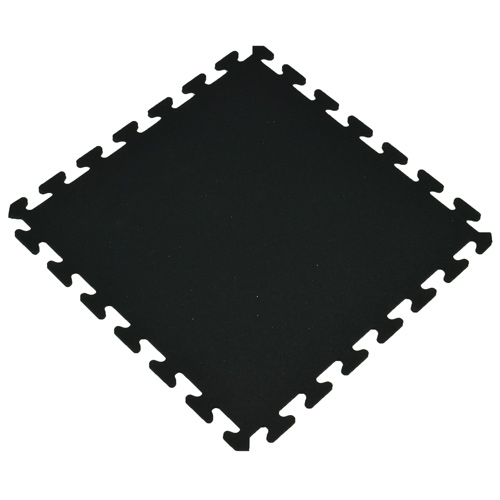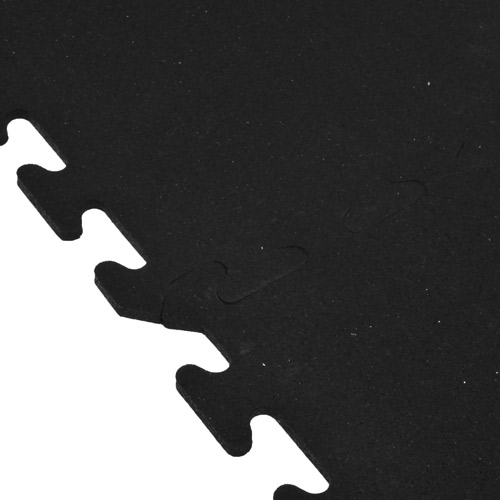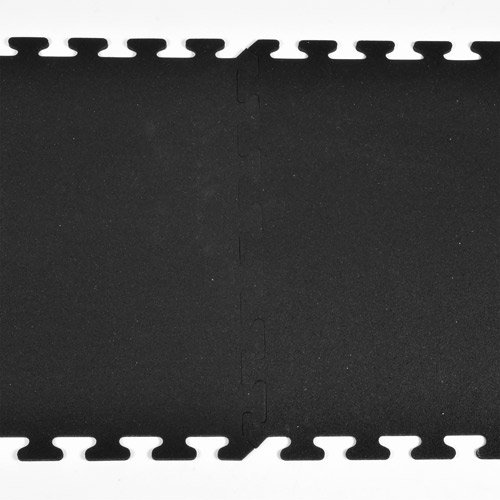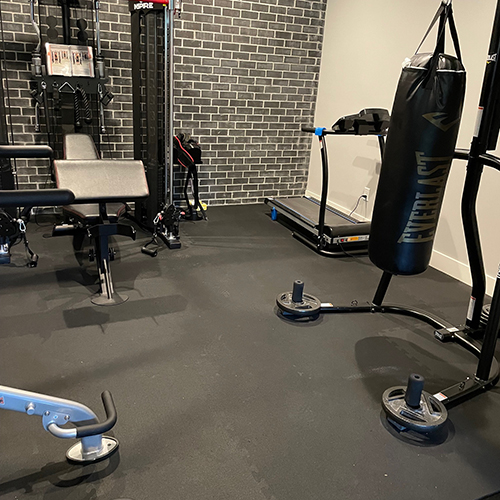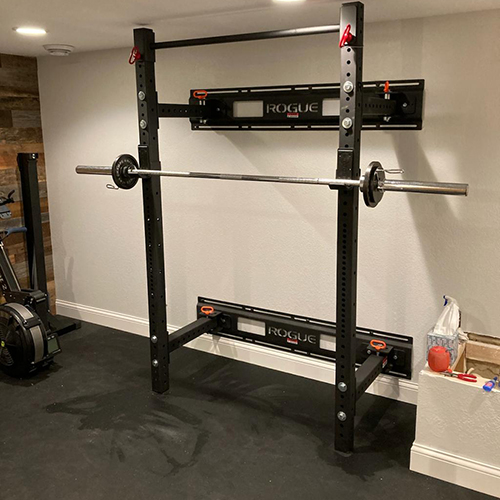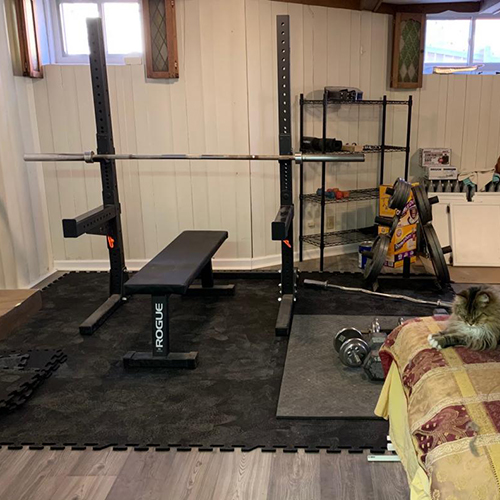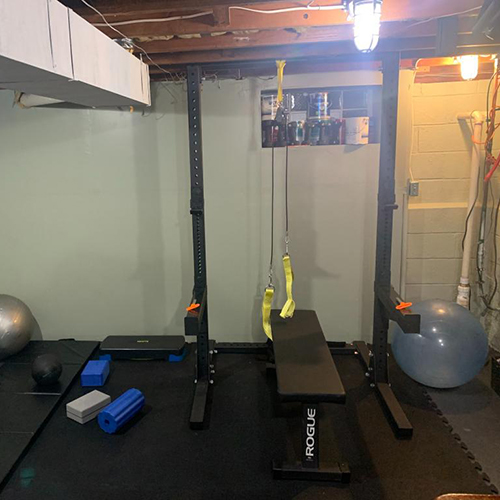 Simple adhesive-free DIY installation
Custom cut with sharp utility knife
Impact absorbing and scuff resistant
$11.98
/tile
(You Save 26%)
(6 Reviews )
Ships Out: Estimate 1-3 Working Days

Black
How Much Flooring Do I Need?
VIDEOS
Interlocking Rubber Floor Tiles - Gmats 2x2 ft x 38 Inch Black
How To Install Interlocking Rubber Floor Tiles - Greatmats
Interlocking Rubber Floor Tiles For Kids Play Area - InnerActive Playground
Interlocking Rubber Tile - Spark And Hot Bolt Resistance Test
How to Clean Rubber Flooring in 4 Easy Steps
How To Cut Interlocking Rubber Floor Tiles - Rubber Puzzle Flooring
Interlocking Rubber Tile - Spark And Hot Bolt Resistance Test
Sink or Float Rubber, EVA Foam, PVC and Polypropylene Flooring Materials
Which flooring material is most flexible EVA Foam, Rubber, PVC or Polypropylene
TOP FEATURES
Simple adhesive-free DIY installation
Custom cut with sharp utility knife
Impact absorbing and scuff resistant
Designed to withstand the weight of exercise equipment
Tight fitting seams
Reversible tiles with universal interlocks
Easy to clean and maintain
Made in the USA with quality craftsmanship and recycled materials
Use Types
Home Gym Floors, Basement Floors, Workout Room Flooring, Weight Room Floors
Great for home gyms in basements floors and garage floors, fast DIY installation
This 3/8 inch model is one of the most popular designs of Interlocking Rubber Tile Gmats Black 3/8 Inch x 2x2 Ft. that we have for sale. It delivers longevity and high level performance for a variety of installations around the house, including for exercise rooms and basements.
Ours consists of recyclable tires, which means these products are beneficial for the environment, keeping old tires out of landfills. Whether it will go in a large or small space, this rubber flooring residential design is up to the challenge.


Interlocking Rubber Floor Tiles for Basement

These feature a beautiful, smooth surface. They're water jet cut from a 4-foot wide roll that is skived from a cylinder core to ensure tightly followed specifications in terms of the size.

This cutting method means there could be a slight curve to some. So during installation, all of them should be installed with the same side down.

If they do not want to lay perfectly flattened, an option is to use double sided carpet tape in order to hold the them flat. Or wait for several days to allow them to relax to a flat shape.

The interlocking rubber floor tiles design makes installations easier than with others. Unlike those styles, ours are made with a urethane binding agent, which almost completely eliminates the odor that's common with quite a few of these.

This displeasing odor is a reason why some want to dismiss rubberized models, so having the ability to avoid the odor makes ours very popular versus rubber floor tiles bog box stores offer for sale.

Additionally, ours feature the tightest fitting seams. This ensures that there's no worry about the seams popping loose underneath hefty equipment.

The interlocking floor tiles fit perfectly, as each measures roughly 2 by 2 feet in size and 3/8 inch thick with a perfectly cut puzzle edge. Because of the way the puzzle style edges of each piece interlock together, a bit of coverage area is lost while laying them out.

If calculating the number needed for the layout, use 3.67 square feet of coverage per unit to compensate for the puzzled perimeter.

To cut an individual piece to go against a wall, just measure the space in which to place the partial tile. Then slice it with a sharp utility knife and a straightedge, using a series of shallow scores until going completely through it.

We do not have any border or corner pieces for this particular model, necessitating cutting them to remove the puzzled shape to create a flat edge against walls or for an island. For a model with a border, ask our team for help in selecting different models.

At 3/8 inch, it provides a strong durability, while allowing these products to continue to be easy to install with a bit of give to them. The give allows manipulation of them for squeezing into place easily.

Our interlocking rubber floor tiles are 2x2 and require no adhesive. They are easy to handle and carry. The puzzled edge works well for either a tight to the wall installation or an island layout.

To lay them out, line up the edges like any adjacent puzzle pieces. Then press the edges together with the hands or step on them to pop them into place. Each weighs 7.4 pounds, so a single person can carry them comfortably. However, installing and moving them may be easier with two people, considering their size.

The ability to move an individual unit quickly is a key reason our customers choose this. Rolls represent a more economical selection, but they carry a lot of heft, making it difficult to move them without several people or specialized equipment on hand. The ease of carrying, moving, and installing these pieces yields a smart choice for the homeowner looking for rubberized floors.

Another great reason for using ours is because no adhesive is required for installing them. They fit together tightly enough and they have enough weight to them that they will not slide around, even if used in locations with excessive traffic. This means avoiding the mess of glue and the smell of adhesives.

Additionally, they are easily disassembled and moved if relocating them and returning to the original subfloor. A lot of times, a customer will like to have this product on hand to create temporary spots for special events.

Once the event is completed, disassemble and store them until the next time they're needed. Disassembling them is a simple process, but the best method for the majority of people is to step on one and pull up on the adjacent to pop them apart.
Tough Gym Floor Mats
For personal workouts, it is essential that it can withstand the rigors of machines and weights. Ours are an extremely popular option for home gymnasiums and weight rooms. With the durable, resilient surface and easy installation, these rubber floor tiles are among the best selling products we have.
Customers really love this for a weight room at the house, especially when using free weights. If dropping a barbell on wood floors, it potentially could create significant damage. Or with a heavy weightlifting machine on top of carpeting, it could result in indentations that will never dissipate.
By placing these rubber floor tiles in the area, it'll protect the subflooring underneath, while also having anti fatigue properties.
Another benefit to these is that they absorb some noise. If weights (up to 80 lbs.) are dropped on them, the loud noises such workouts can cause will be muffled. Keep in mind, however, that this is not a sound deadening mat, so the amount of noise reduction will be significantly less that
mats designed to reduce gym noise
. This can be an especially nice feature if the gymnasium is upstairs in the house, so those sitting in the kitchen, living room, or basement don't have to hear the clanging of the metal plates and bars above them.
It's a Made in the USA product, which ensures its durability. It carries a 5-year manufacturer's warranty, so trust this product to last a long time.
This is durable and thick, and it works great for areas where it will be subjected to rough conditions. This makes it perfect to go in basement floors and garages with man caves or gymnasiums. The 3/8" thickness in these will stand up to all kinds of machines and huge items.
However, for a different choice, just contact our customer service team to learn about our other options.
Cleaning Rubber Gym Floor Tiles
The material works well as home gym mats because it will not absorb odors from sweat as long it is kept clean. It also will not absorb moisture under normal use, but it may allow for some permeation if soaked or pressure washed. Consequently, we recommend damp mopping when cleansing instead.
Cleaning this is a simple job. Sweep up as needed to remove loose debris and dust. If choosing to use a mop on them to perform a more thorough cleansing, use a neutral pH cleaner, diluted with hot water as instructed by the cleaner's manufacturer. We suggest two buckets, separately containing rinse water and cleaning solution, just to make sure the mop remains as clean as possible.
Ours are in stock and ready to ship the next day. We also occasionally have various color options and color mixes beyond the standard black.
We offer these rubber gym flooring tiles at the most competitive prices available. To find out about the colors we may have available or to see a sample, please contact us. We even have certain models that include free shipping.
FAQ Rubber Floor Tiles Q&A
Are rubber flooring tiles waterproof?
Yes. They naturally resist spilled liquid, preventing the formation of mildew and mold. They have a natural grip when there's wetness present, yielding sure footed traction for those walking across them.
How long does interlocking rubber tile flooring last?
One of the top features of rubber mats and similar options is the longevity they will yield, giving customers an excellent value. If properly cared for by the owner, it's not uncommon for it to last 20 years or longer, even in high traffic locales. It is extremely tough, stands up to moisture without showing damage, and will handle multiple types of climates successfully.
How much does it cost to install rubber gym tiles?
It depends in part on the thickness of the material, as well as the configuration. For rubber floor tiles, expect to pay $2 to $5 per square foot. Rolls can cost $1.50 to $4 per sq ft, but they are heavy, making installations a challenge. Most of those purchased at Greatmats are designed to operate as a DIY job, which further reduces the overall costs. For types of American floor mats that require a professional install, the final costs will increase significantly.
With thick rubber tiles for gym, what is the best thickness to use?
It depends on the plans for the space. In many instances, an 8 mm measurement will deliver the quality and performance that's required for a variety of use cases that involve regular furniture. With heavy dumbbells in use, consider at least 1/2 inches. Multiple thicknesses are available ranging from 1/4 to 3/4 inches.
Are interlocking rubber floor tiles safe?
Yes, if sourcing them from a trusted manufacturer and distributor. At Greatmats, rubber floor tiles that look like wood or that are in all black contain safe components that result in recycled rubber tile flooring made to be used for any location, including where pets and children will be walking and playing on it. It sometimes has a smell similar to a new car, but this is not dangerous. Additionally, there's an option for creating interlocking rubber floor tiles outdoor layouts, and it will deliver the same safety features.
Maintenance
Always use Neutral Ph cleaner on rubber flooring. Damp mop with hot water, use two buckets to keep mop clean.
Shipping
Ships via ground service in cartons to your door and for larger orders via freight delivery shrink wrapped on pallets.
This Product Ships UPS Ground, FedEx Ground and/or Freight.
Please review our shipping disclaimer.
ANSWERS
Product Questions:
Q: I'm wondering if these mats have any odor or off-gassing??
A: It sometimes has a smell similar to a new car, but this is not dangerous.
Q: Can you drop weights on this floor as I will be putting this directly on top of a tile floor
A: Depending on how heavy the weights are, you might need a thicker product. Please reach out to our sales team at 877-822-6622 for further assistance with product selection.
Q: are border strips available for this product
A: We do not have any border or corner pieces for this particular model, necessitating cutting them to remove the puzzled shape to create a flat edge against walls or for an island. For a model with a border, ask our team for help in selecting different models.