Rubber Flooring Rolls vs. Rubber Floor Tiles: Which is Best?
By Brett Hart Created: June, 2017 - Modified: April, 2023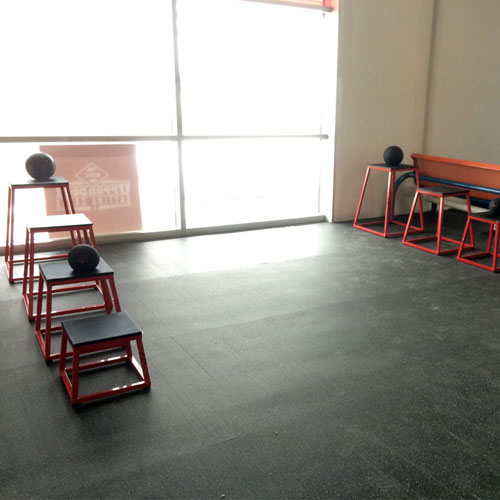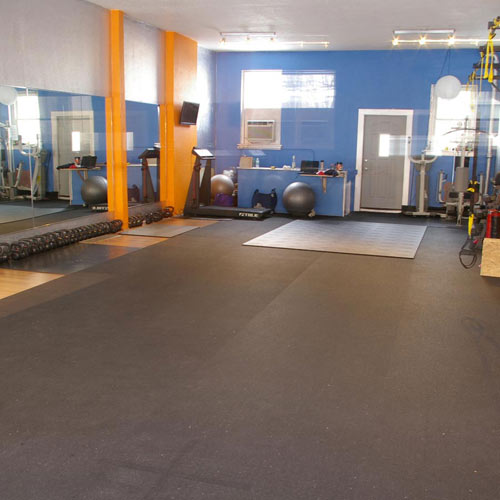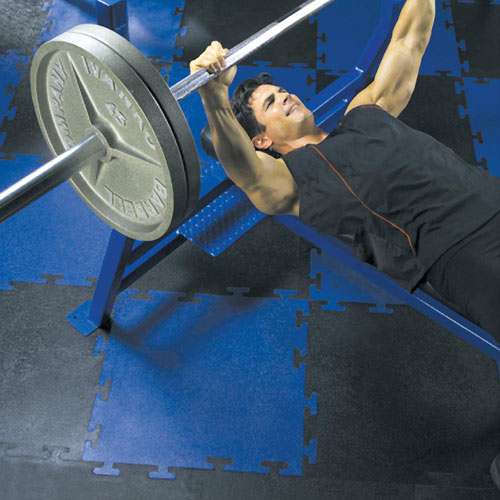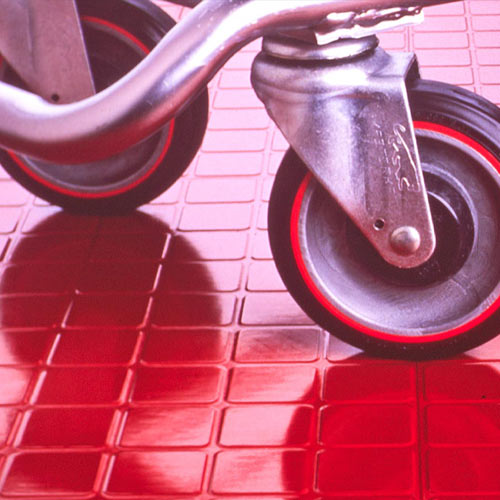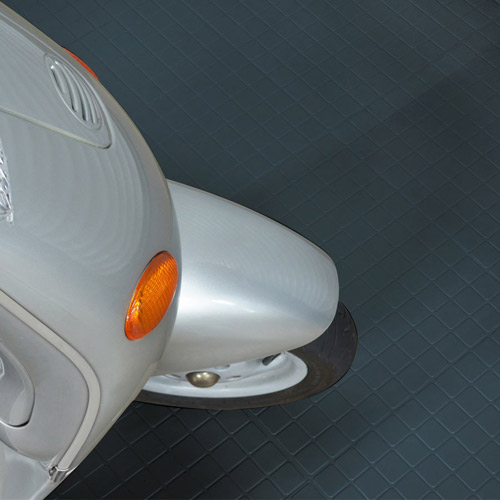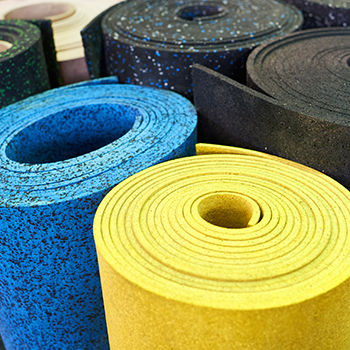 Rubber flooring has become a popular solution for anything from gyms and weight rooms to playgrounds to schools, hospitals and museums. Much like other specialty flooring options, rubber flooring comes in several forms. Two of the
most popular kinds of rubber flooring
are interlocking tiles and rubber flooring rolls. Both provide excellent insulation properties against cold, heat, noise and hardness. They are also often fire retardant.
Rubber Flooring Rolls
Looking strictly and price it's a no-brainer.
Rubber flooring rolls
are significantly less expensive than their tile counterparts. But it does come with a price of its own. Rubber flooring rolls are going to be much heavier and more difficult to install than tiles. They are also often thinner and need some sort of adhesive to keep them in place, whether that is tape or glue.
Aside from price, the second major benefit of rubber flooring rolls is the fact that they greatly reduce the number of seams in your floor. This is especially helpful if you are covering a large area that will have a high activity level such as gyms or exercise areas.
Rubber Flooring Tiles
Rubber tiles are available with both straight and interlocking edges.
Rubber flooring tiles
also offer a much greater range of thickness options. This is especially helpful if you a looking for a thicker rubber floor that will be able to handle the abuse of dropped weights or other heavy objects. Thick rubber tiles will not only last longer, but also do a better job of protecting the existing floor beneath the rubber surface.
Interlocking Rubber Puzzle Tiles
The most popular rubber floor tile for gym carries a
puzzle style interlocking design
. This allows you to install the flooring quickly and efficiently without the need for a large installation crew. Puzzle-style rubber tiles are generally about 2x2 or 3x3 feet in size and can be installed by a single person. These tiles rarely require any adhesive and will hold together tightly.
Commercial Rubber Flooring Tiles
Most
commercial rubber floor tiles
will feature a straight edge and will need to be glued down. These tiles will often feature a glossier surface and more color options than rubber puzzle tiles. They provide a slip free surface and are easy to clean. Commercial rubber tiles will not need to be waxed and offer more comfort than traditional vinyl or ceramic tiles. They also will not chip, shatter or peel.
Playground Rubber Tiles
The most comfortable rubber surface will come in the form of
rubber playground tiles
. These tiles are much thicker and offer a raised base design that allows the tiles to flex and provides additional cushion. They can also offer critical fall height protection from falls up to 10 feet high. Keep in mind that the thicker the rubber surface, the heavier it will be as well.
Size and Weight
With the extra weight comes additional benefits and drawbacks. On the plus side, it will take much more work to get the flooring to shift, and more tiles you connect together, the more shift resistant these tiles become even without adhesives. On the other hand, installation can become more difficult.
A 2mm thick rubber commercial rubber tile, measuring just under 3 feet across weighs in at about 11.4 pounds per tile. A utility rubber puzzle tile of similar size, but with an 8 mm thickness jumps up to 19 pounds per tile.
At a 2x2 foot tile size, each 8 mm tiles weighs between 7 and 10 pounds. On the flip side, a 5 inch thick 2x2 playground tile will weigh in at about 40 pounds.
Our thinnest rolled rubber floor is 1/8 inch thick. A small 1/4 inch thick 4x10 foot roll weighs in at 60 pounds. Bump that up to a 25 foot roll and the weight jumps to 150 pounds. A 25 foot roll of 3/8 inch thick rolled rubber flooring carries a 230 pound weight per roll. Our thickest rubber flooring rolls are 1/2 inch thick. In the thicker options, you can find both standard recycled rubber or a less dense plyometric rubber, which is slightly lighter weight.
In short, if you are installing the flooring yourself or are looking to work in a small space, rubber flooring tiles will likely be your best bet. If you have a large space to cover and plenty of help, you can save a lot of money by choosing rubber flooring rolls.