Top Workshop Floor Mats - Features and Options
By Julia Nass Created: February, 2017 - Modified: July, 2021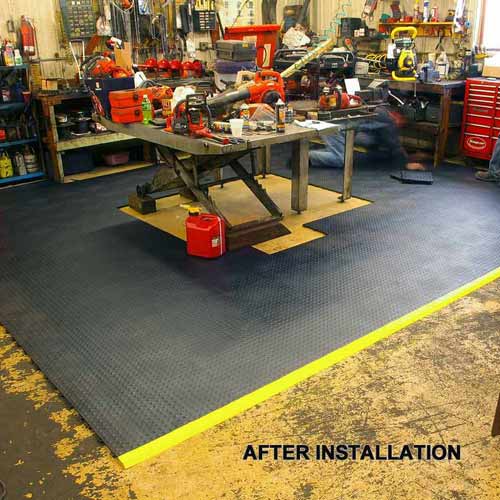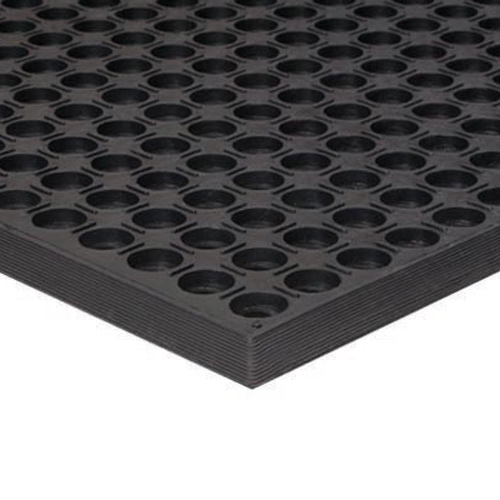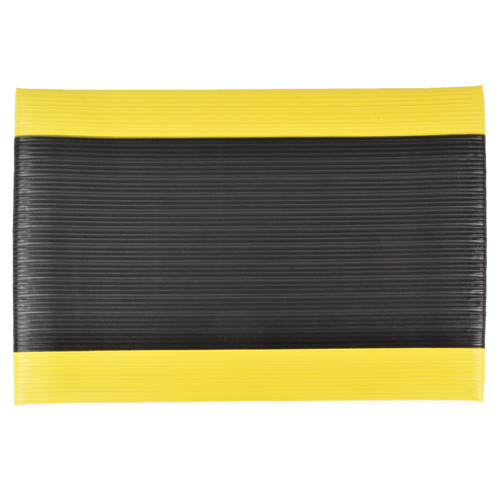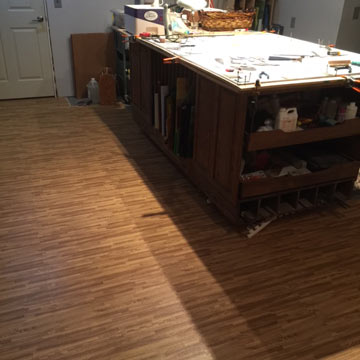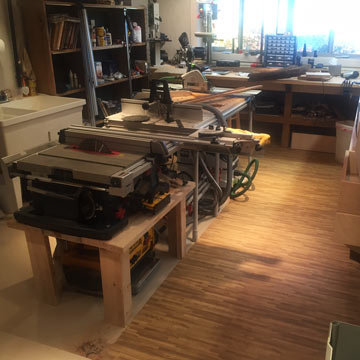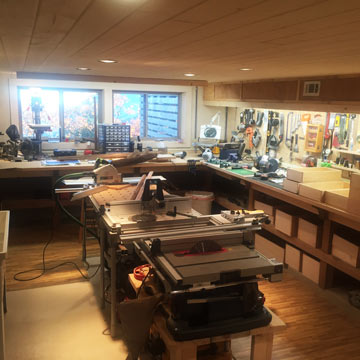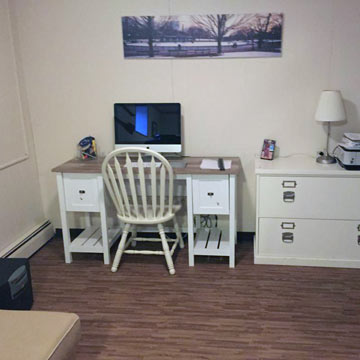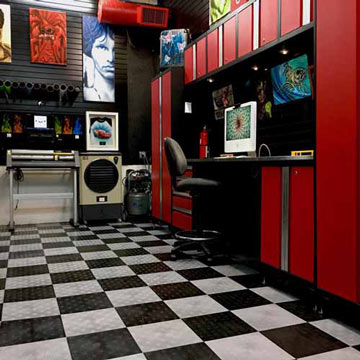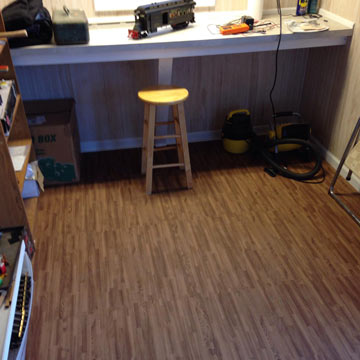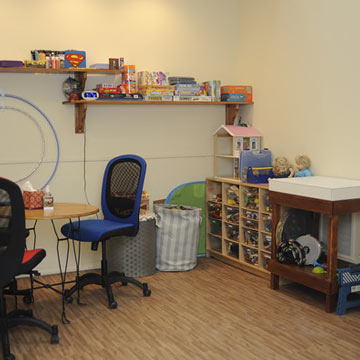 Workshops are spaces you should feel good about spending time in. With all the hours you spend working on a project, you deserve a place you feel productive, energized and at ease. Any great workshop starts with the floor. If you're creating a new workshop or revamping your old one, it's important to choose workshop flooring that supports your productivity and health as you create.
With all of the workshop flooring options on the market, support and safety are just the beginning of what you can hope for from your floor. Before you buy, it's key to know exactly what to look for. Read on to take a closer look at the priority features in workshop flooring.
1. Anti-Fatigue Mat Systems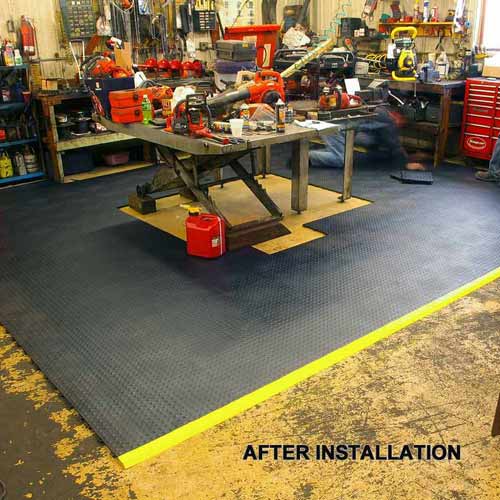 Many people don't think about the way standing on hard concrete all day makes their body feel. Naturally, standing for hours on end can cause tiredness and soreness. However, the difference between standing on hard concrete and a cushioned mat is extreme. It's possible to feel tired after just a couple hours of standing or walking on hard concrete, while the right cushioned flooring can make you feel like you can stay vertical all day long.
This type of cushioned flooring is called anti-fatigue flooring. An anti-fatigue feature means the flooring has greater shock-absorption and cushion, which softens the impact on lower extremities. Anti-fatigue workshop flooring is designed to reduce stress on joints and muscles. Ultimately, it protects against and eases discomfort and soreness from your toes to your hips and back. If you plan to spend time on your feet in your workshop, choose shop flooring that will make it bearable - and maybe even comfortable!
2. Durability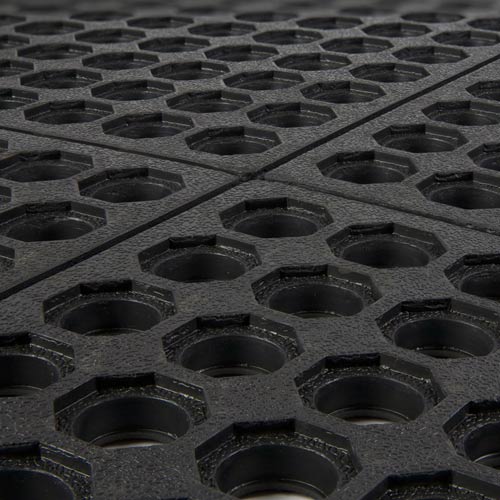 Most workshop flooring sees intense wear and tear. It's not just shoes and feet that effect the floor. Equipment, tools, furniture, materials and other heavy loads contribute to the wear down of flooring. Further, spilled materials, dropped items and chemicals can also cause flooring to degrade. It's essential to choose workshop flooring that will withstand any and all usage.
Luckily, there are certain floors that are designed to be long lasting underneath the rigors of a workshop. Certain types of materials are better for durability than others. For example, heavy duty rubber, PVC and certain types of vinyl will last you longer than foam and many types of wood.
Look for products that have been tested to withstand a great amount of weight, heavy traffic, chemicals and stains. Read reviews that support those claims. Further, you can always make sure the company you're buying from ensures quality. For example, warranties are an easy signal that the company guarantees the product will be long lasting.
3. Ease of Cleaning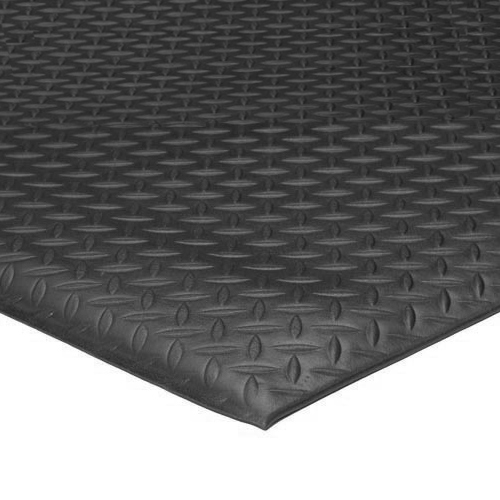 As durable as your shop floor may be, it's going to be a huge hassle without easy maintenance. Choose a floor that can be easily cleaned by sweeping or mopping with common household products. Shop flooring mats and tiles that are easily installed and uninstalled make maintenance a breeze as well. If you can easily transport your flooring, then it's no problem to take it outside to hose it off or power wash when in need of a deeper clean.
4. Safety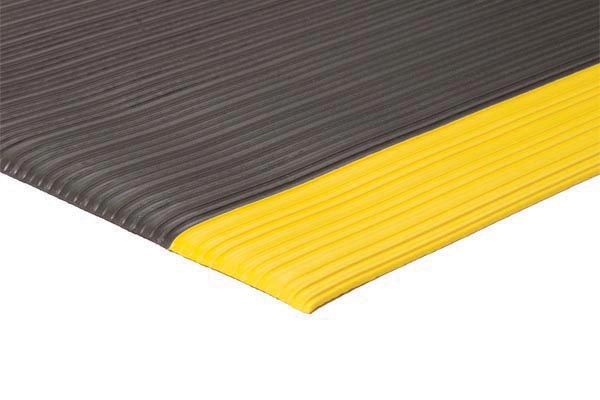 Safety is a clear and obvious priority, and slip-resistance is a large part of shop flooring safety. It's best to pick workshop flooring that has some kind of traction, whether it's textured tread or the product material itself (i.e. rubber). Non-skid surfaces protect you from slipping and falling, and they protect dropped materials from going flying across the floor.
Further, if you live in a damp climate, moisture awareness is part of safe workshop flooring. When moisture builds up in the floor, it can create potentially harmful mold and mildew. Depending on your climate, you may need to consider raised workshop flooring to allow air to flow underneath tiles, which helps prevent standing moisture.
5. Cost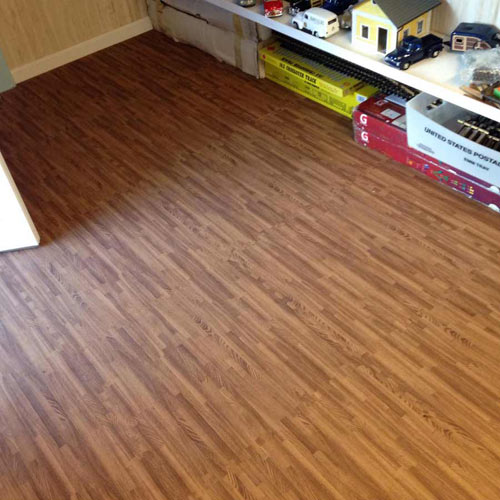 As nice as it would be for cost to not have to factor into making a workshop flooring decision, it can't be overlooked. Luckily, there are simple ways to cut down on costs. For example, flooring rolls tend to be more economical than their tile counterparts. Further, if you're installing for a large space or multiple rooms, you may be able to find volume discount prices. Greatmats.com, for example, offers volume discount prices on many of its products.
Finally, installing shop flooring yourself saves big bucks. Choose easy, do-it-yourself workshop flooring in order to save on the cost of paying someone to install for you. The thought of installing flooring yourself may seem intimidating, but there are many products that are a breeze to install. Tiles with simple connecting systems, dry lay mats, or flooring rolls are all examples of workshop flooring that are hassle-free to install.
Hopefully, the above rundown can help guide you to choose a floor that meets all workshop needs. If you still feeling need more guidance, Greatmats' customer service exists to support you in making the best flooring decision.