Sport Plus Designer Foam Tile 10 mm x 2x2 Ft.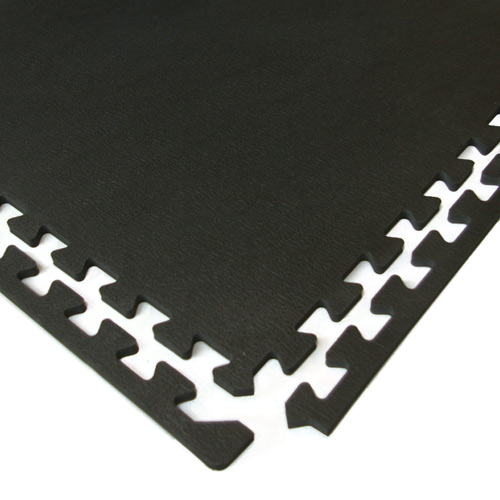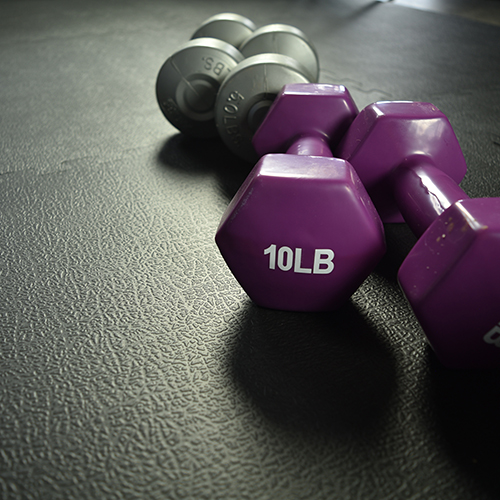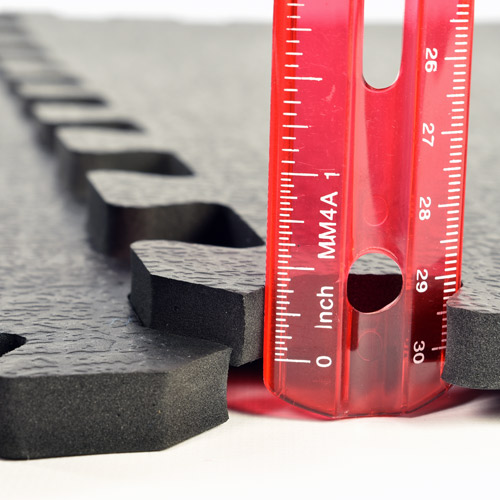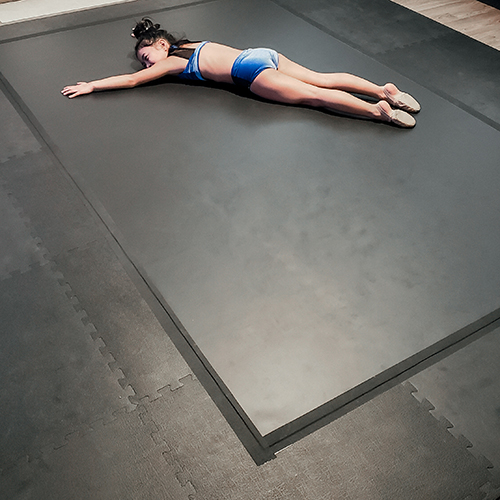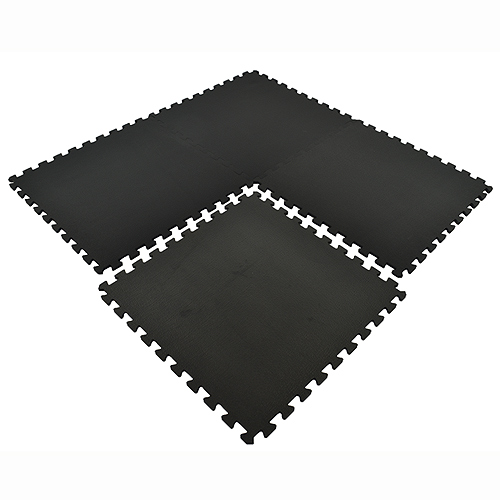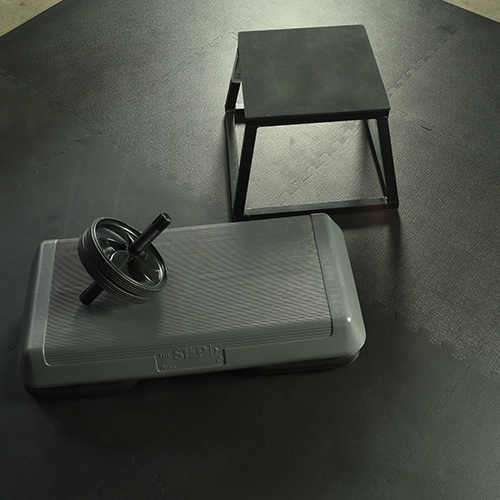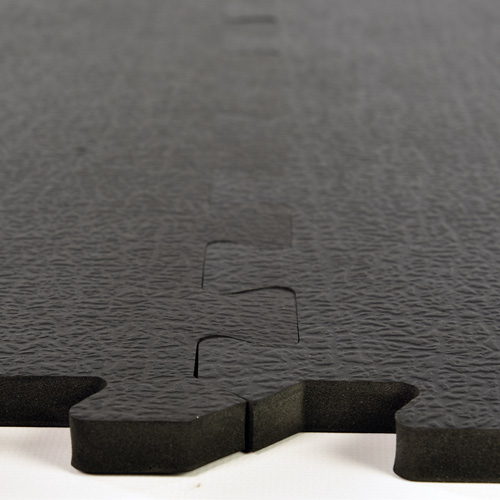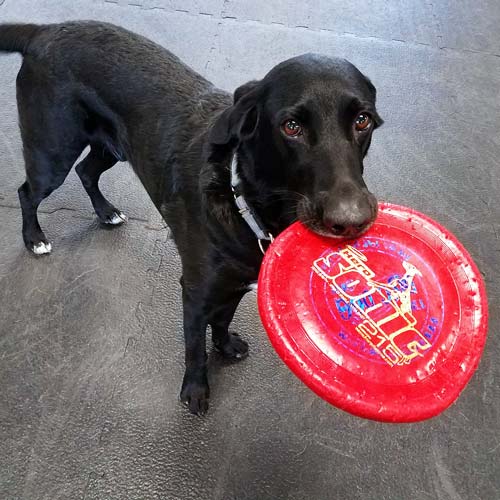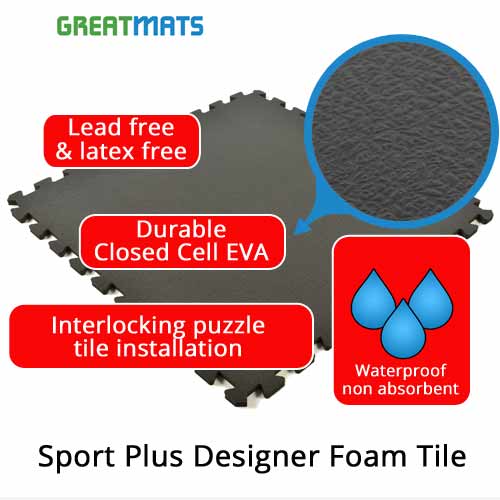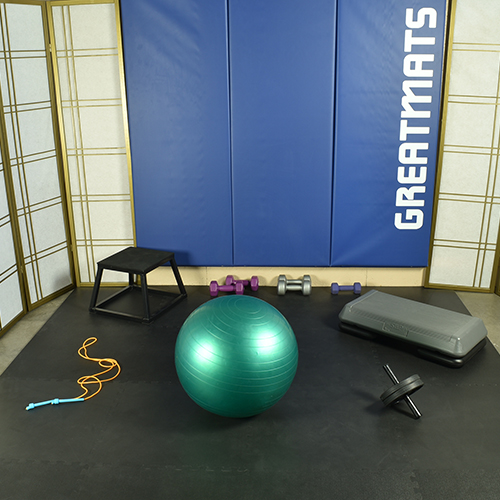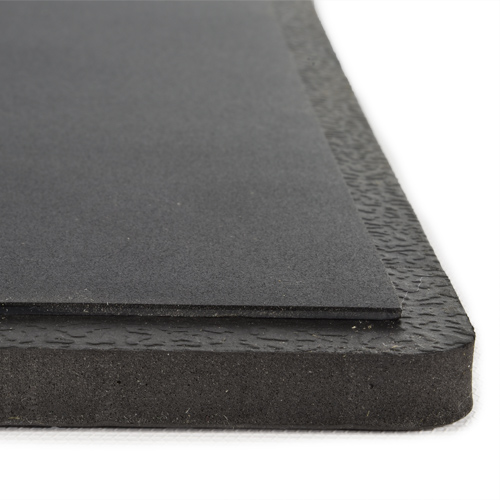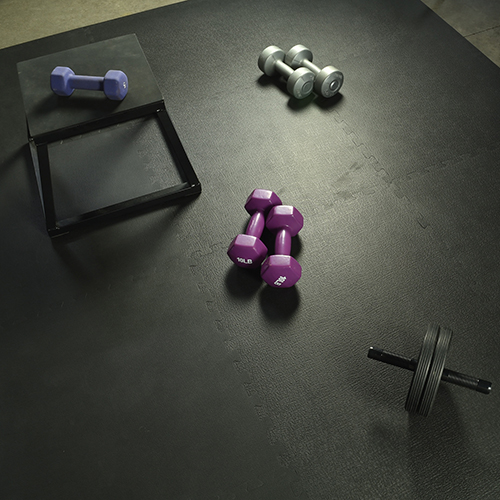 Easy DIY interlocking puzzle tile installation, no adhesive required
Lightweight and portable
Lead free and latex free
$7.24
/tile
(You Save 25%)
(68 Reviews )
Free Shipping
- lower 48 with $85 Purchase
Ships Out: Estimate 1-3 Working Days

Black
How Much Flooring Do I Need?
VIDEOS
Sport Plus Designer Foam Tile - Aerobic Flooring and Dance Subfloor
Home Dance Pad Marley with Foam Underlayment: Leona Sangalang Demonstration
Stephanie Rodriguez on Sport Plus Designer Foam Tile for Dance
Home Marley Dance Floor Options for Over Concrete or Carpet - Greatmats
Sophies Greatmats Story - Home Dance Floor
Sports Plus Designer Foam Tiles Impact Test - Raw Egg Drop
How to install 2x2 ft interlocking foam mat and tile floors - Greatmats
How To Clean EVA Foam Mats
How to Cut Foam Mats in 4 Easy Steps - Greatmats
How To Remove And Replace Foam Floor Tiles
TOP FEATURES
Easy DIY interlocking puzzle tile installation, no adhesive required
Lightweight and portable
Lead free and latex free
Waterproof and easy to clean and disinfect
Each tile includes 2 border strips
Use as fatigue relieving underlayment or finished aerobic exercise flooring
Absorbs impact
Easy to customize size/shape with sharp utility knife
Use Types
Home Gym Flooring, Aerobic Dance Floors, Dance Flooring Underlayment
Dance Pad Foam Underlayment Tiles, Foam Dance SubFloor
This is a durable dance pad foam underlayment Sport Plus Designer Foam Tile 10 mm x 2x2 Ft. is an interlocked sport tile foam. This dance floor foam underlayment features a durable top texture that is an excellent choice for indoor aerobic floors and sport plus floorings.
Use this high density foam in the house for exercise rooms too. It is dense enough to withstand the weight of exercise bikes and most equipment. It's ideal for aerobic workouts too.


Home Dance Subfloor Tiles

For those looking to develop a space for workouts, either personally or commercially, this dance pad foam underlayment option is the perfect solution, except for advanced ballet adult dancers.

Place these over the cement or other hard surface. Then put the selected materials atop the dance pad foam underlayment. This ensures a more cushioned subfloor versus concrete alone.

However, this is not recommended for certain ballet students, especially where pointe is practiced. It is too soft and slow to respond for pointe when used by a normal sized adult dancer. It can be used for a child ballet dancer at the house, as well as for club or recreational usage, as most children's weight will not compress the material too much.
Moisture Barrier Foam Tiles
Install this sports foam padding in any room of the house. For larger commercial operations, consider our full size interlocking sports tile in various colors.
EVA doesn't contain rubber, although some people incorrectly refer to this as foamed rubber. EVA foams work nicely for dancers and athletes, because it will absorb impact from falls and allows for easy cleaning and disinfection.
There's just enough give in this for comfortable practices. Yet it also has enough sturdiness and density to provide solid surfaces for successful sudden movements.
These will stand up to rough treatment from athletes or dancers. If installed and cared for properly, expect to receive several years of usage from the dance pad foam underlayment. However, we do not recommend using these floorings in areas of busy traffic where people will be walking in street shoes on it.
In other words, don't set these out in walkways or entryways. Instead, only use them in the studio flooring or exercise area itself.
These carry a 1-year limited manufacturer's warranty. They have a Shore C density rating of 65, which means they are among the densest type of EVAs to purchase and use.
Before installing, closely measure the location. Each model is exactly 2x2, providing a coverage area of 4 square feet. They are 3/8-inch in thickness. Because they only weigh 1.75 pounds apiece, it's a piece of cake for one person to handle the setup alone, although the process goes faster with multiple volunteers.
To lay them out, simply interlock them together. With interlocking notches on all four sides, connect others easily for a tight fit without the need to use adhesive. As an added benefit, if not adding adhesive to these, disassemble them at any time to move them to new rooms or to store them.
Select an island installation with these to create padding in the middle of the room or a tight to wall installation, where they stretch the full length and width.
For an island, measure the amount of space. Then begin laying out the dance floor foam underlayment. To finish the edges at the outside of the island, attach a border piece to create a flat edge.
Start in one corner and lay the dance floor foam underlayment from there. (Leave roughly a 1/4 to 1/2 inch expansion gap between them and the wall.) Use the border pieces along the starter walls. To create flatness at the far end, cut them to fit. Use a carpet knife and a straightedge.
We do not recommend placing them on carpeting without double sided carpet tape, as they could slip out of place if on carpeting.
Allow the dance floor foam underlayment to acclimate to the room before installation. These can expand with changes in heat and humidity, so allow at least a 1/4 inch gap for expansion if they're going to be up against the wall.
Maintaining Dance Pad Foam Underlayment
Our Sport Plus Designer Foam Tiles include a protective surface film that requires cleaning before use. This is easily cleaned by damp mopping with common household floor cleaners, avoid bleach.
Here are tips for making sure the dance floor foam underlayment remains in top condition for multiple years.
Vacuuming:
 Clean these with a vacuum cleaner, making the process of maintaining them easy. However, don't use a power head on the vacuum, as this could damage them.
Other Cleaning Materials:
 Should they become soiled, use a mixture of dishwashing soap and water to clean stains. Avoid a steam cleaner on these, as it might heat them up excessively and cause them to expand. They will not absorb water, but it's recommended to clean up liquid spills as soon as possible to avoid a chance of discoloration occurring.
High Traffic:
 This is not rated for commercial use in busy areas. Also don't place these in areas where people may walk on them with sharp heeled shoes, as these types of shoes can puncture them.
Indoor Use:
 It's recommended that the dance pad foam underlayment be used indoors only. If used outside, they may expand and curl if exposed to direct sunlight in warm climates for extended periods of time. This means that if using them outdoors, disassemble them and move them indoors as soon as the event is finished.
Color Changes:
 These could fade if exposed to the sun too long, so store them away from sunlight. Harsh cleaning chemicals might cause a discoloration, so if applying a cleaner, test it in a hidden location to ensure it won't cause damage. Additionally, color and shade may vary somewhat within the same order. This is common with EVA.
Replacements:
 Because our dance pad foam underlayment is not installed with adhesives, replace an individual piece if it becomes damaged. This particular model of foam dance floor surface is not reversible, so it must be replaced rather than flipped.
For help figuring out how many to order, just contact our customer service team. Our professionals can answer any questions.
FAQ Dance Pad Foam Underlayment Q&A
What is dance floor underlayment?
By having a bit of cushioning, it'll reduce the chances of joint injuries occurring. And the softer layout should allow practice for longer without becoming leg weary as students might suffer on a firm subsurface with no padding.
What do you put under a marley dance floor?
Our dance pad foam underlayment makes an excellent economical selection. If used under marley, it provides separation from hard surfaces such as cement. Unless there's some type of sprung dance floor foam blocks or padded setups underneath, a student can develop shin splints. There's no need to add a layer of plywood under the marley when using sprung flooring or floating floors. This model outperforms used sprung dance floor for sale too.
Can you put dancer floorings on carpet?
Yes. We offer quite a few products that are great for this use case. Dance pad foam underlayment is a nice option, and some customers choose a plastic portable dance floor system, before potentially adding over the top marleys.
What is the best dance flooring option for a studio?
Ours is ideal for home, recreational, and club dance studios. This is a great subfloor for all ages. Use this to provide protection from hard subfloorings. This is great for use as an underlay for jazz, tap, and modern styles too. Consider adding marleys atop the underlay.
How do you install a home dance floor over concrete?
Set our foamed underlay directly atop concrete slabs or similar subsurfaces for an easy to install solution that does not require adhesive. These fit together tightly with no seams when installed correctly, ensuring no one will trip. Marleys can be added as a finishing touch. This works equally well in semi permanent installs as well as for permanency.
Maintenance
Product can be damp mopped with common household floor cleaners, avoid bleach. Test your vacuum before use.
Shipping
Ships in cartons via ground service to your door, for larger orders product may ship freight delivery.
This Product Ships UPS Ground, FedEx Ground and/or Freight.
Please review our shipping disclaimer.
ANSWERS
Product Questions:
Q: I am wanting to convert my garage into a dance studio room for my daughters and am looking for flooring that is reasonably priced and will protect them from the hard concrete. Would you recommend this flooring? My main concern is that they will be able to turn on the floor smoothly. Thanks!
A: This high density foam material is designed as an underlayment for home dance floors, we can recommend the foam tiles for a first layer, then cover with a finised marley vinyl dance flooring surface.
Q: Would you put these tiles directly over ceramic tile in a basement? Would it ruin the floor?
A: Its ok, you can install this foam tile on any hard flat surface.
Q: can this be put directly under laminate flooring?
A: Yes this would be fine.
Q: If you use as a sub floor for a dance studio, do you need a layer of plywood on top before you lay the Marley floor?
A: No you will not, the marley can be installed directly over this high density foam tile.
Q: What is the life expectancy got these floors?
A: Depending on the type of use, 5-10 years or more.
Q: Can these tiles be used directly over concrete basement floor without any overlay for child's dance and play area?
A: Yes this tile can be installed directly over concrete.