Interlocking Foam Floor Premium Mats - Colorful Options for Toddlers
By Paige Cerulli Created: July, 2017 - Modified: March, 2021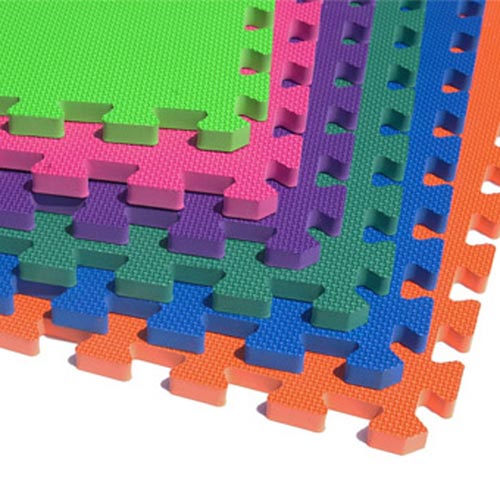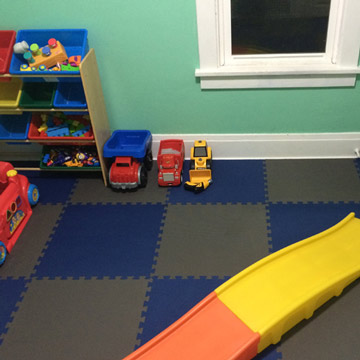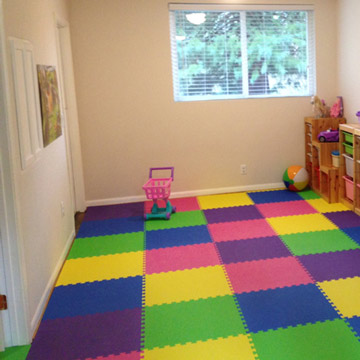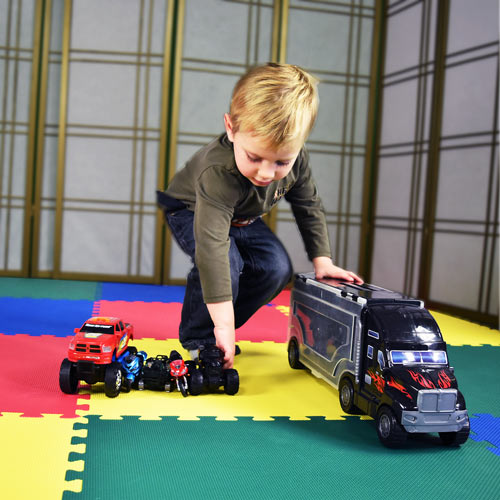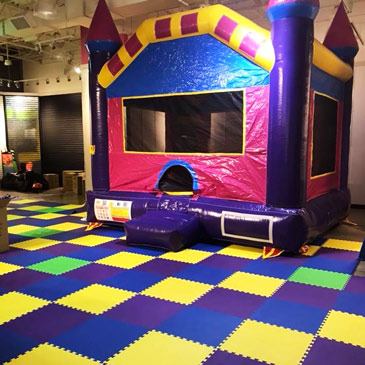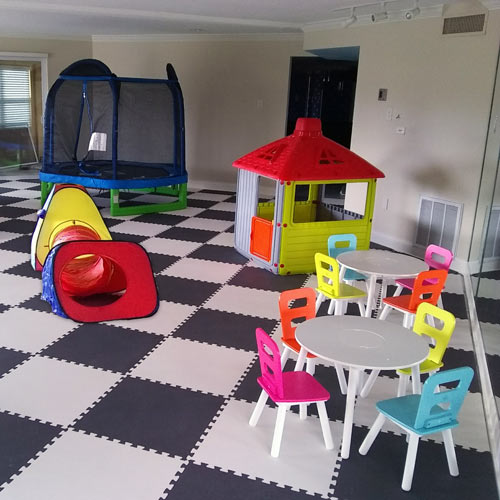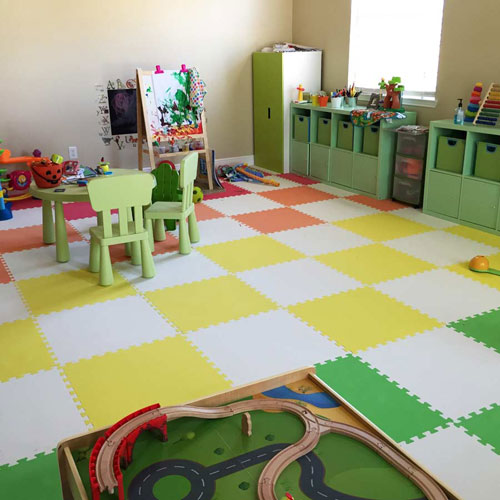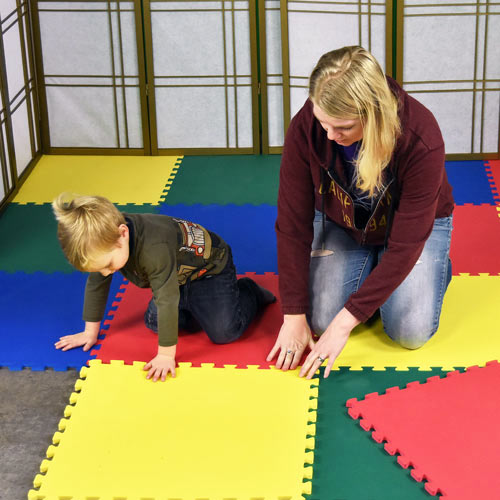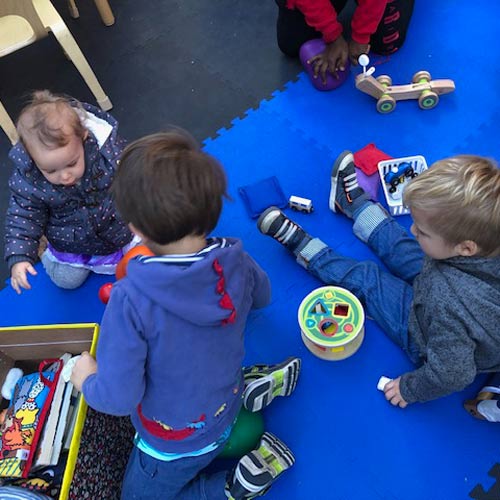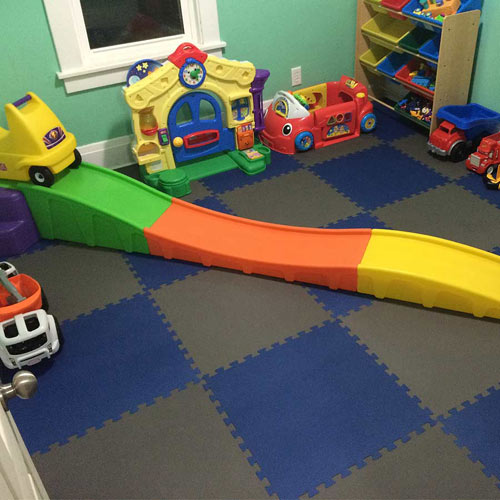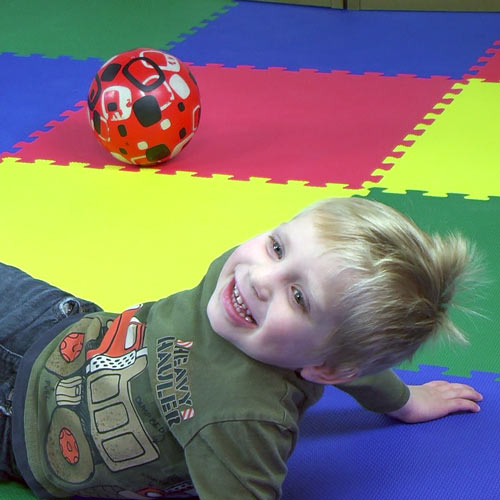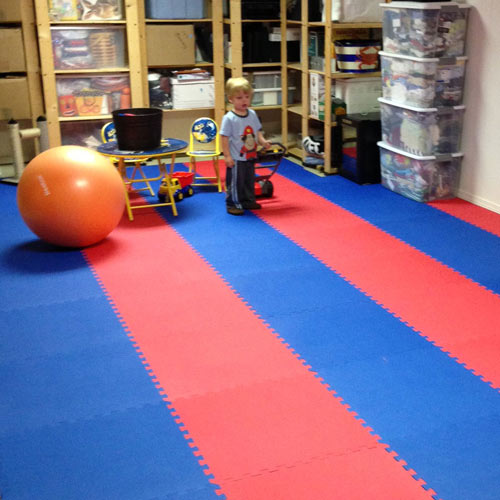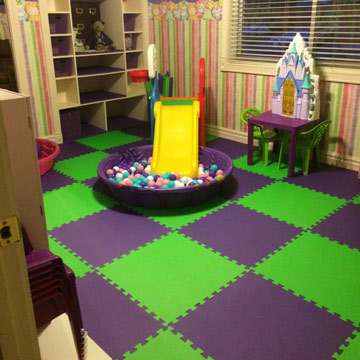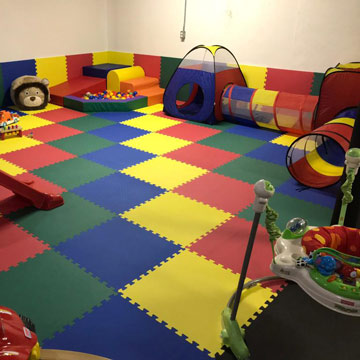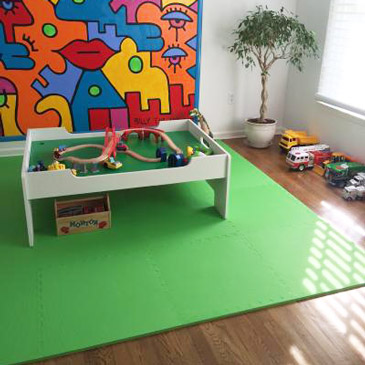 If you're looking for a cost-effective way to create a safe playroom or room for your toddler(s), our Foam Kids and Gym Mats 5/8 Premium are an ideal option. These mats create floor padding for toddlers that can help to keep kids safe while playing, reducing the chance of injuries, bumps, and bruises during a fall. They're soft and impact-absorbing, making for a comfortable surface.
There are many other features that make these the best foam floor mats for toddlers. These mats are both lead and latex free, so you can use them with confidence. They feature a texture on one side and a smooth underside. The top thatch texture resists scuffing and staining, ensuring these mats continue to look great even with heavy traffic and use. They're backed by a 1-year limited warranty.
The toddler floor mat foam used in these mats is a
closed cell EVA foam
, meaning the tiles are waterproof. Spilled drinks are no big deal, since you can wipe them up easily and the tiles are stain resistant. Because they're waterproof, you can also install them in
basements
, garages, and other areas that may experience leaks or mild flooding. While other types of flooring would be damaged by moisture, these tiles won't be damaged.
Maybe you're looking for a soft, temporary flooring for your child's room, or maybe you're redesigning your
playroom
and want to finish the project with a new, softer floor. These tiles are ideal for both of those situations, and more. They're economical and very easy to install – you can even get your kids involved in the process. Each tile is lightweight and easy to move, and the included border strips create clean, finished edges for an impressive finished floor.
You'll also face plenty of color choices when planning out your floor. The tiles are available in 15 colors, including brilliant, bright hues and more subdued colors. Consider ordering tiles in multiple colors to create fun designs and patterns, or opt for a more traditional solid-colored floor. Your child may want to help choose the colors and design their own special room.
Installing Foam Floor Mats for Toddlers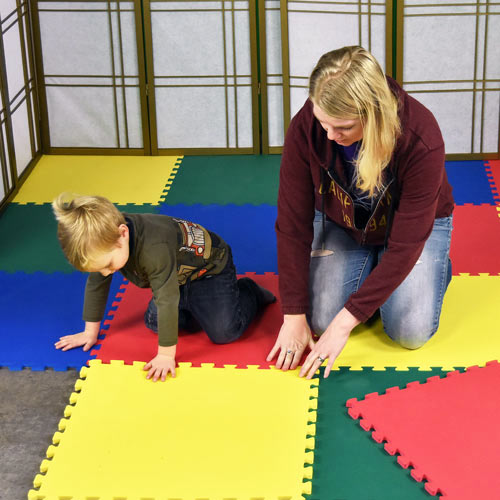 Foam interlock mats are very
easy to install
. They measure 2 by 2 feet, so they're easy to carry through tight spaces, such as hallways or stairways. To install them, start in a corner of the area that you want to cover and work your way out. You'll need to align the tiles' edges and press down on the seams to connect them together. The seams create a tight closure so they won't pull apart while in use.
Each tile comes with two border strips, meaning you can create an island installation with clean edges. You can also use these border pieces to create a clean edge against a wall.
You may need to cut these tiles for a wall-to-wall installation. They're easy to cut with a sharp utility knife and a straight edge. Make repeated, shallow scores with the knife for the cleanest, best results.
Cleaning Your Toddler Foam Mat
Messes happen, especially when kids are involved. These foam mats for toddlers are easy to clean, so messes are no big deal. You can use a vacuum cleaner to remove dirt and debris, but be sure to test it on a small area first to be sure the suction doesn't damage the surface. Sweeping tile tiles also works, too. For stains and more stubborn dirt, you can use a damp mop, hot water, and a basic household cleaner.
Where can I buy interlocking foam mats?
Greatmats has an excellent selection of interlocking floor mat products. In addition to colorful interlocking foam mats for toddlers, we also offer more durable interlocking foam mats intended for martial arts and workout use. All of these products are easy to install and can be removed and reinstalled again as needed, adding versatility to your space.
Are foam toddler mats safe?
Our foam floor mats for toddlers are designed to help maximize your toddler's safety. These mats are cushioned and forgiving, so they can help to reduce the chance of injury from a tumble or from playtime. This flooring can help to avoid bumps and bruises.
These mats are made of latex-free EVA foam selected for its cushioning properties. It's free of BPA and phthalates, so you can confidently use it in your child's room, playroom, or other space.
Do toddlers need floor mats?
Floor mats for toddlers offer many advantages. They can make a hard floor, like hardwood or concrete, safer, especially in a fall or trip. These foam mats create a cushioned surface that can help to absorb shock. They can also make a cold floor warmer, so it's more conducive to crawling and playtime. The result is a happier, safer child and a space that they can comfortably enjoy.