What Is The Best RV And Camp Trailer Flooring?
By Lisa Hobbie Created: February, 2021 - Modified: July, 2023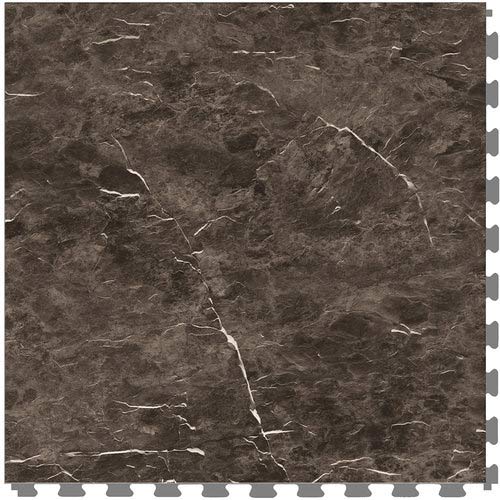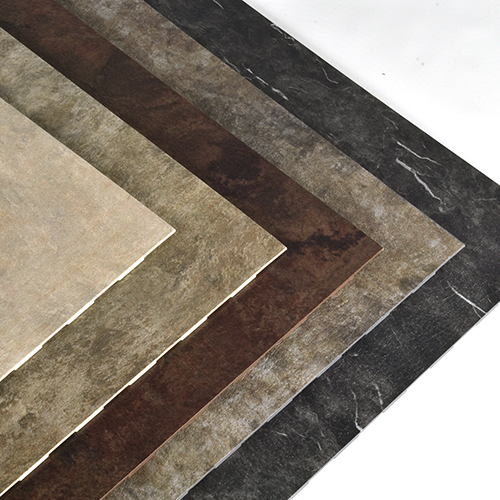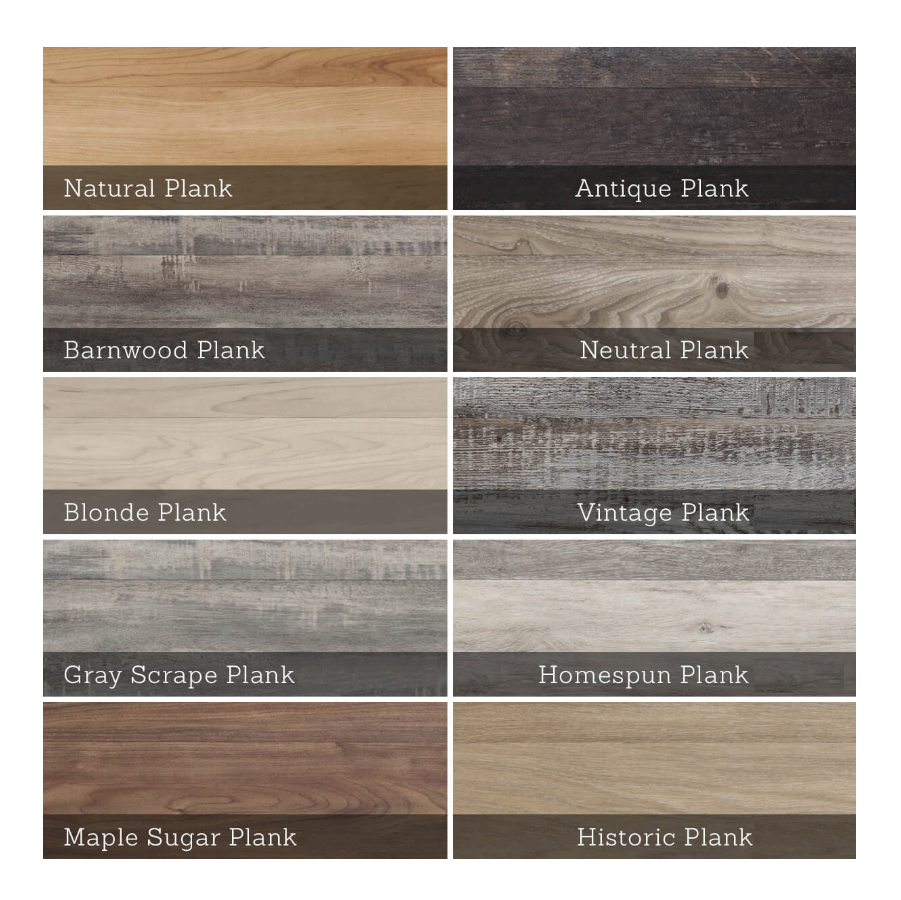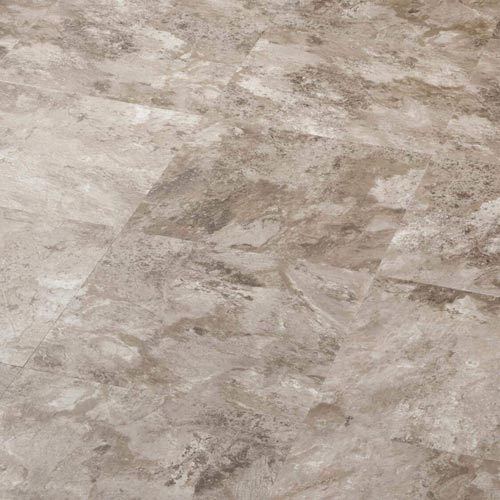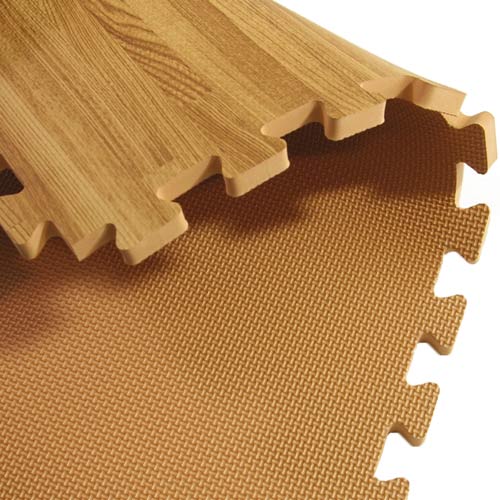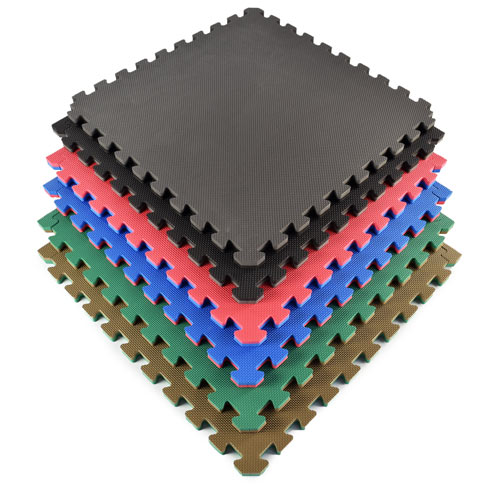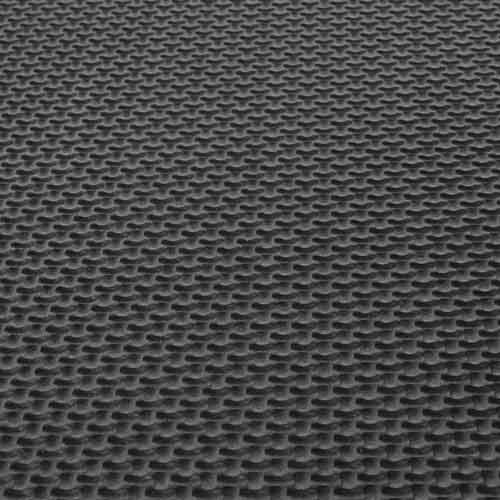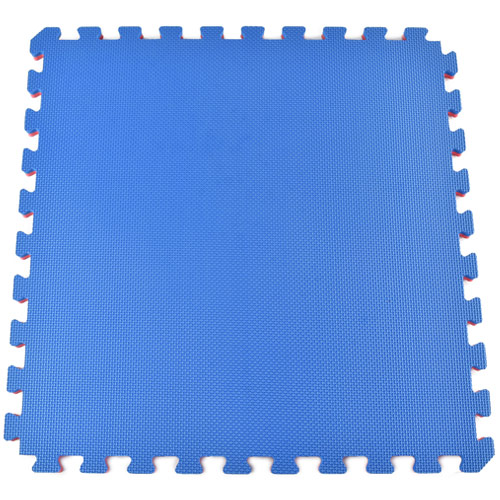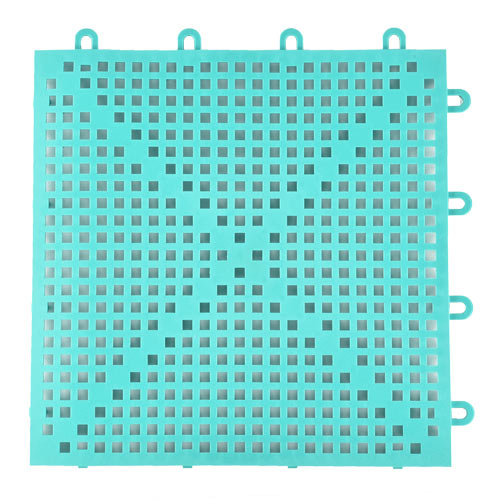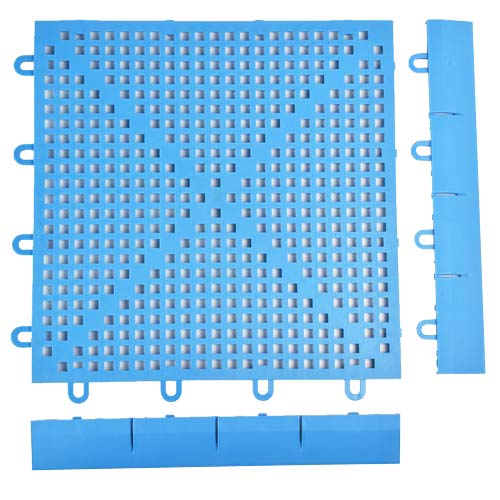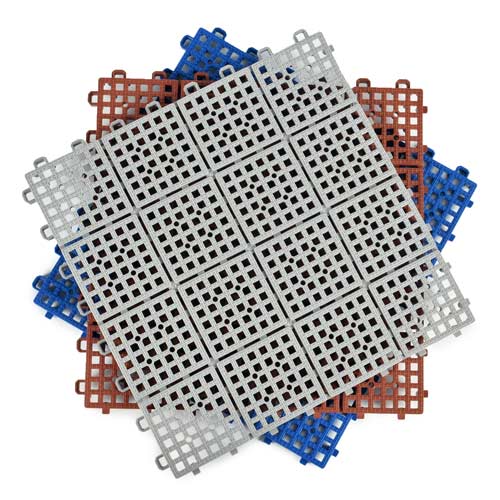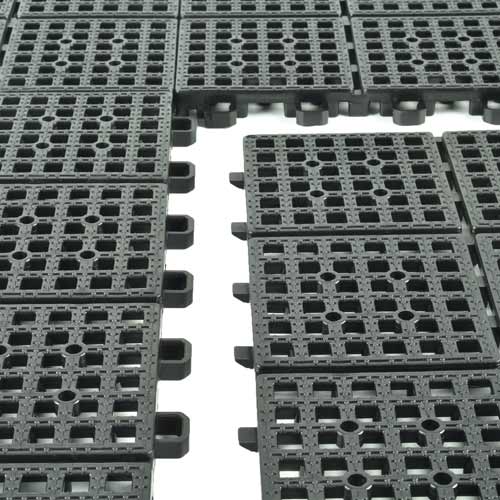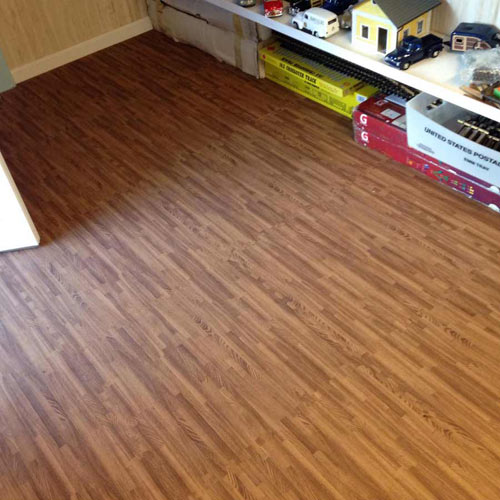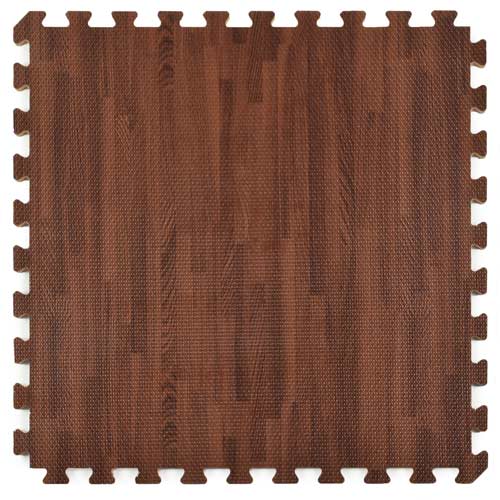 Travelling and camping in an RV or trailer creates years of fun and lifelong memories. Having low-maintenance, reliable, safe, and attractive RV flooring in place will allow you to spend time enjoying family and friends, and less time worrying about cleaning up messes. Whether you have a luxury motorhome, camper, or trailer, or if you have a cozy caravan or other recreational travel vehicle, you may find yourself wondering what the best flooring is.
Although Greatmats has a very wide variety of products that would be suitable RV or travel trailer flooring options, the following six products are among the most popular:
Not only are these trailer and RV flooring options top-notch, but they are highly rated by customers, as evidenced by countless reviews. Here, we will share what others have said about the six products, while also highlighting some of the most notable features and benefits of each.
EVA Foam RV and Camp Trailer Options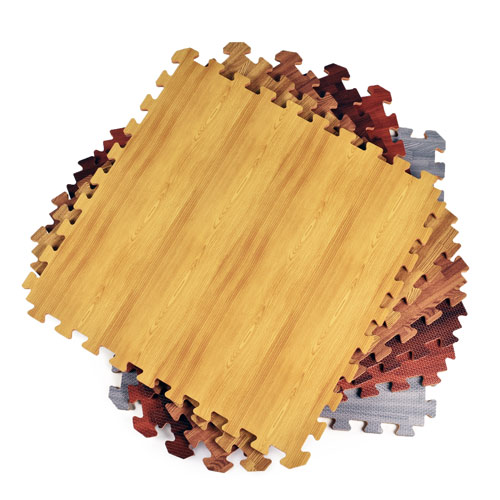 EVA Foam Mats
provide solutions for so many applications, including camping environments. EVA, or Ethylene Vinyl Acetate, is an elasticized, closed-cell foam with a rubber-like soft feel and flexibility. EVA foam mats and floor tiles are lead and latex free and available in a wide variety of colors, designs, and styles. They also have many attractive features such as comfort and affordability, and they often eliminate the need to insulate certain spaces.
Reversible Wood Grain Foam Tiles are among the most widely used flooring products available at Greatmats - for many reasons. Aside from the fact that they are made of super-durable EVA foam, the user-friendly features are many.
This product features realistic, high-quality wood grain designs. This economical
faux wood
product provides anti-fatigue and insulative benefits, and it is durable and waterproof. If you will be camping on a beach or in a damp environment, this flooring will not be compromised by any potential environmental elements.
These foam tiles are very fast and
easy to install
for a temporary or permanent installation with their unique, tight-fitting, interlocking design. If you can put a puzzle together, you can assemble this flooring.
One Greatmats customer, Jody, reviewed this product by saying, "We put the mats on the floor of our camper. We are very pleased with the results. It gives us extra support and looks really good."
These foam mats really do provide the perfect blend of comfort and aesthetic appeal.
As mentioned, these tiles are very affordable at less than $7.50 each, or less than $2 per square foot. They are very easy to clean with a wet mop, or vacuum if needed.
Premium Foam Mats also work great for trailer or RV flooring. They offer a brightly-colored and lively option for kiddos to sit and play, for adults to stand and visit, or for anyone to relax and enjoy some camping scenery. They would even work well as a surface on which to
sleep in a tent
, caravan, camper, or even home.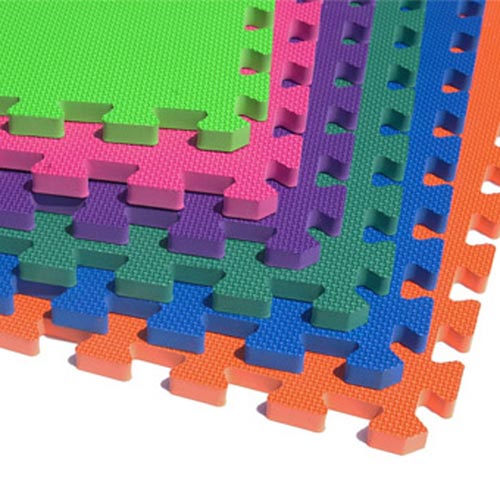 This RV and trailer flooring foam option features a thatch surface texture and will stand up to constant use while resisting scuffing. It is also stain resistant, shock absorbing, and available in 15 great colors - red, yellow, blue, navy blue, burgundy, pink, lime green, purple, orange, brown, black, tan, white, and gray.
Customers love the cushion, comfort,
thermal insulation
, and
noise suppression
these ⅝ inch thick mats provide.
As one customer, Patrick, noted in his review of these mats, "Perfect for our camper floor. Keeps the floor warmer, feels comfortable to walk on with bare/stocking feet, soft enough so I can lie down on it and do my stretching routine."
Another super affordable flooring solution, this product will cost approximately $6.25 per tile, which equates to roughly $1.56 per square foot. They carry with them a 1-year warranty against product defects, but you can expect them to last for 10 years or more under normal use if well taken care of.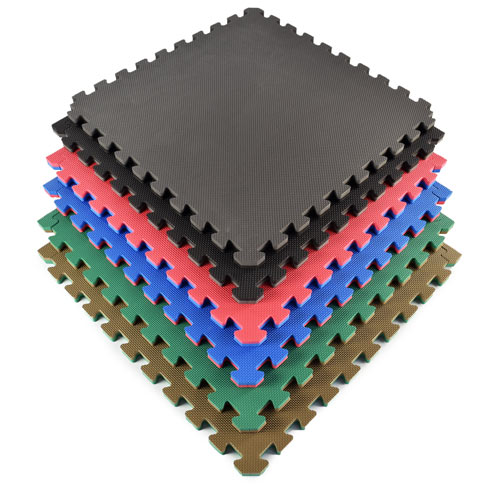 The Home Sport & Play Mat product is a third suitable RV and camp trailer flooring option. Although this type of mat is traditionally used as a soft surface on which to
exercise and workout
, these ¾ inch thick foam tiles are perfect in many settings - including campgrounds. They are
waterproof
, stain-resistant, scuff-resistant, shock-absorbing, and pet-friendly.
Although they provide a soft and cushioned footing, they are firm enough to accommodate ease of movement, while also providing traction for pets while the RV is moving.
Customer, Bob, explains this benefit the best in his review, where he writes, "We use this mat for a special application in our motorhome. We travel everywhere with our dog, a large golden retriever who is now 11 years old. He is very anxious when we are moving and likes to stay close under foot in the front of our coach which has tile flooring.
"He slips and slides on the tile, which makes him more nervous. We ordered the mat and cut it to fit so it covers the tiled area. Now, Bailey is comfortable enough to lay down and even snooze a bit when we are rolling. When we are parked at a campground, the mat is easily removed and stowed away. Because it was cut to fit the contour of the dashboard and around the co-pilot's seat, it stays put without any kind of adhesive. It turned out to be a nice solution for us."
Installation of the interlocking puzzle mat system is a breeze, and it's super easy to clean with a vacuum, damp mop, or household cleaner. They are reversible with a tough thatch surface texture. So, if a single tile becomes damaged, just flip it over or pop it out for worry-free repair or replacement in no time.
This is yet another affordable option at less than $9 per tile, or $2.25 per square foot. This product carries with it a 1 year warranty.
Best Vinyl Camp Trailer and RV Flooring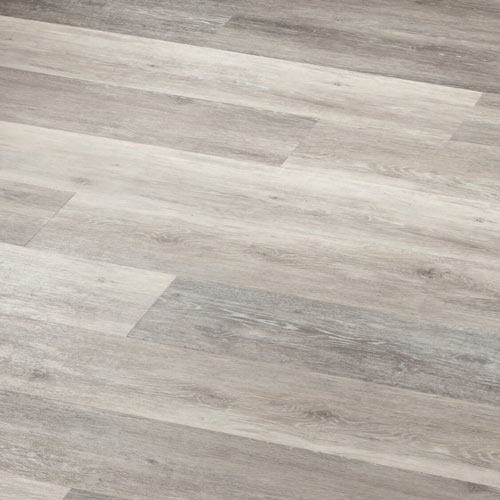 Envee Tacky Back LVP
are the good luxury vinyl plank products if you're seeking wood alternatives that are durable and economical and suitable for camper floors or walls. This faux wood trailer flooring is designed to avoid expansion when moisture is present, and is very resistant to moisture, in general. Commercial grade vinyl products can be installed on any hard, flat surface.
HomeStyle Stone Series Floor Tiles
are a interlocking pvc tile that looks like vinyl. These are easy to install because of the interlocking edges but the surface looks like a vinyl stone look tile. These are available in beautiful color options.
What Are The Best Plastic Camp Trailer And RV Flooring Options?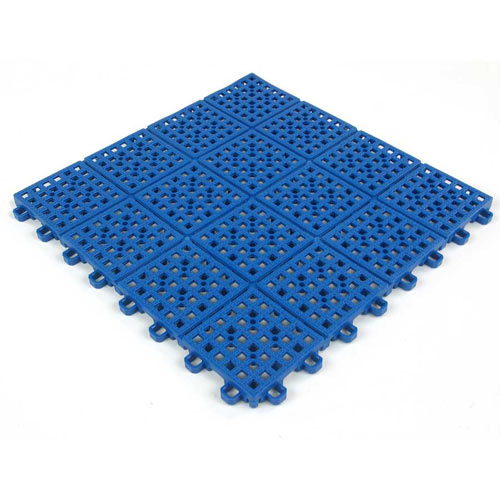 Patio Outdoor Tile is a lightweight
PVC(Polyvinyl Chloride)
product that features a fast-drying, non-slip surface texture that offers a comfortable surface on which to walk or stand.
If you have a motorhome or camper that you are going to park and enjoy for any amount of time, you may want to have a space to sit outside and enjoy nature. This tile is perfect for that! It can be installed on an existing concrete or wood slab or on any compacted surface. It features a simple snap-together assembly process that results in a comfortable outdoor area that is even safe when wet. The tiles are designed to drain easily, so they are resistant to the growth of mildew and mold. They have also been UV treated.
Not only are these tiles suitable for creating an outdoor patio space, but they also work well in cabinets and compartments where tools, dishes, and supplies may otherwise move around.
As the customer, Michael, writes in his review, "I installed it on the inside and outside cargo compartments of my new camper and it worked perfectly. Easy to install. Important to have some sharp scissors."
The camp trailer flooring is available in gray, terra cotta, and blue. It is a breeze to clean and maintain with a damp mop and common household cleaner. The cost is approximately $3.50 per tile, which provides just under 1 square foot of coverage. It carries with it a 1-year limited warranty.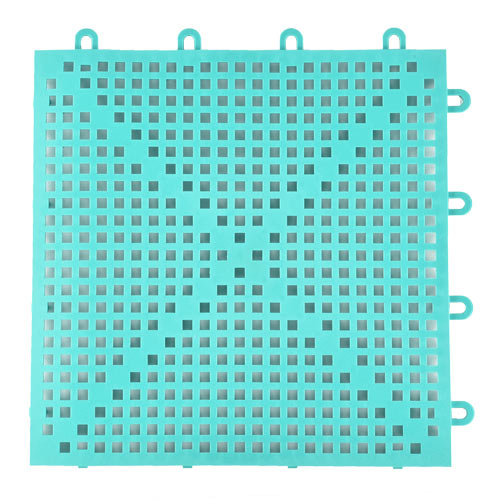 SoftFlex Floor Tile is a product that is often used as an indoor
pool decking
option, but it also makes for a suitable RV and camp trailer flooring solution, particularly in a bathroom setting.
As the customer, Barbara, writes in her review, "This tile was exactly what we needed to go in the bathroom of our motorhome. The customer service lady was very helpful in figuring what pieces I needed. The delivery was fast, the assembly was easy, the fit is great, and the color is perfect. What more could I ask for?"
This soft PVC flooring is made in the USA with a unique texture designed for safety and comfort, and it allows for flow-through of water with its raised design. It is easy to install without adhesive, resulting in a waterproof, slip-resistant, anti-fatigue, antimicrobial floor that comes in many colors. The cost is roughly $5 per tile and per square foot, and the product carries a 10-year limited warranty.
Greatmats - For RV Flooring & Trailer Flooring
The products highlighted are among the best RV and trailer flooring products available at Greatmats, and they are popular, as well. When you're ready to purchase one of these or the many others available, simply reach out to the friendly and helpful staff at Greatmats who will go to work for you and help to determine the perfect solution for your project or camping space. Regardless of which product you choose, you can't beat the quality, pricing, or service you'll receive from Greatmats.