What is the best deck material to use around a pool?
By Greatmats Staff Created: February, 2019 - Modified: July, 2021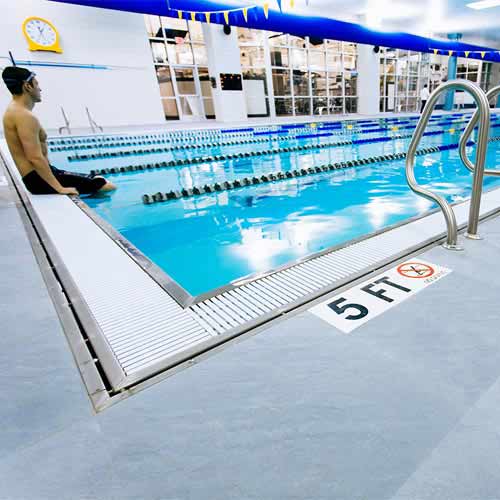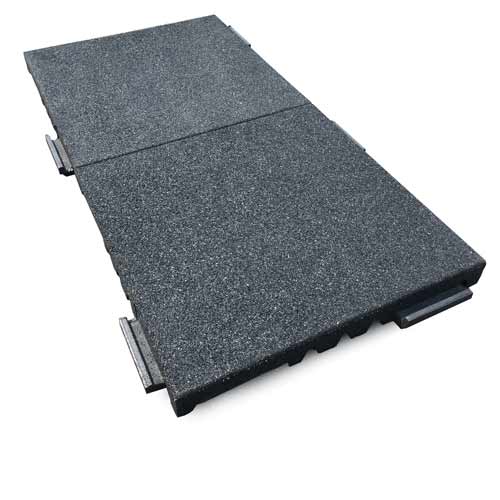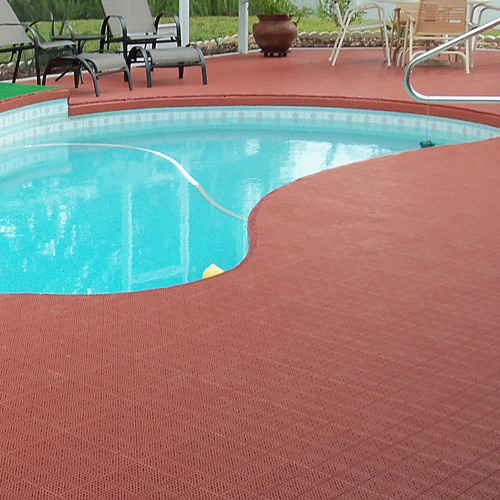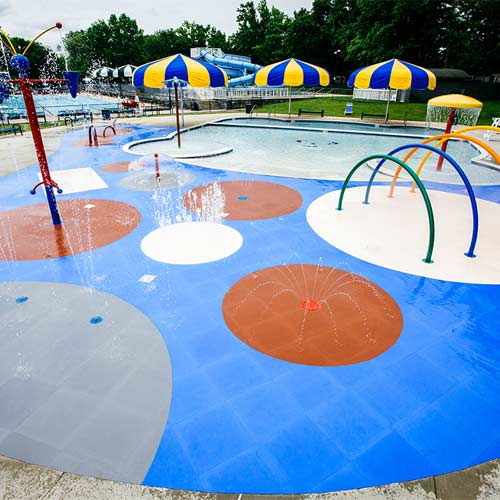 With all of the technological advances in flooring, people are getting smarter about what type of pool decking they use around not only commercial pools, but home pools as well.
With slips and falls being the the most frequent cause for injury and liability at swimming pools, non-slip surfaces that offer some sort of fall protection have been increasingly growing in popularity. Despite all your best efforts to keep kids under control, the excitement of being around water and playing with friends leads to them running on a pool deck. And traditional pool decking materials are notorious for being slippery when wet.
Enter specialty pool decking materials.
Known for its durability and non slip texture,
rubber pool decking pavers
, have quickly gained notoriety for their safety benefits - especially in playground areas. So logically they have transitioned to become a strong candidate for other areas where kids are prone to accidents and injury - swimming pool decks. These pool deck pavers are naturally resistant to outdoor weather conditions, including temperature fluctuations and extremes as well as precipitation on all forms.
In a similar realm is perforated
pvc pool decking
. This completely waterproof flooring is often mistaken for rubber due to its pliability, but believe it or not, it's actually plastic. PVC pool deck tiles are usually equipped with a surface full of holes, or perforated, preventing water from pooling on the surface and limiting the potential for slipping. With a raised base that contributes to drainage, it also offers excellent cushion for sunbathing and the occasional trip or fall.
Now, what about the issue of cool summer mornings when many swim lessons take place. Most concrete pool decks you'll find are quite cold at that time of day, making kids reluctant to sit on them when watching the instructor. You also have the other extreme of the blazing hot afternoon sun heating up the pool deck to where swimmers or sunbathers feel their feet are being scalded.
This is where you get the best of all worlds with
foam rubber blended pool decking
. This type of pool decking offers by far the best slip resistance. Depending on the thickness of the tiles, it also can offer up to 4 feet of critical fall height protection. It's super comfortable and temperature stable, meaning it's easy on skin, bones and joints due to its cushion and the fact that the sun's rays and air temperature have very little effect on the temperature of the pool decking.
The only drawback of foam rubber blend pool deck tiles is that they are more susceptible to scuffing and punctures when they come in contact with sharp or abrasive objects. Plus the price tag can be significant, but when you consider the safety benefits, it's well worth the investment.
With all that in mind, here are Greatmats recommendations for "What is the best material to use a round a pool?"
Durability/Longevity - Rubber Pool Deck Pavers
DIY Installation/Budget Friendly - PVC Pool Deck Tiles
Safety/Comfort - Foam Rubber Blend Pool Deck Tiles