What is the best soundproof flooring for an apartment?
By Lisa Hobbie Created: December, 2019 - Modified: July, 2023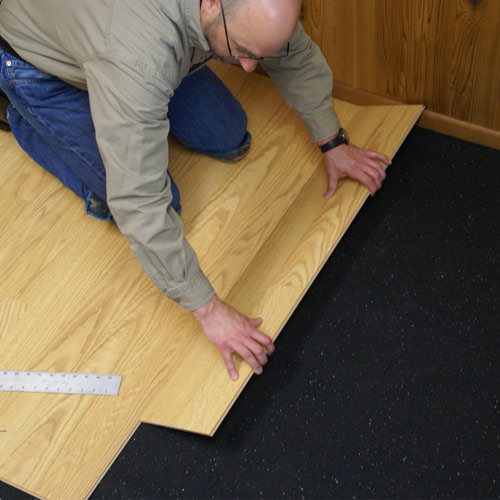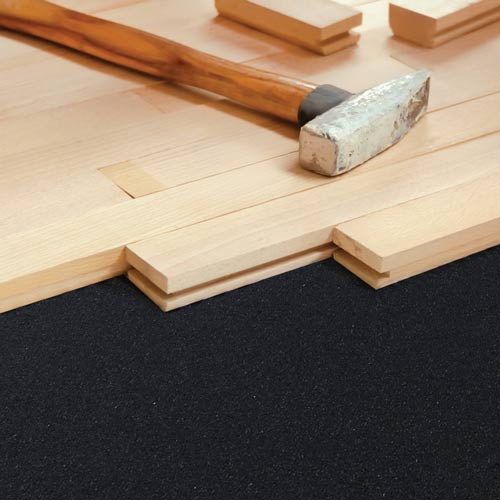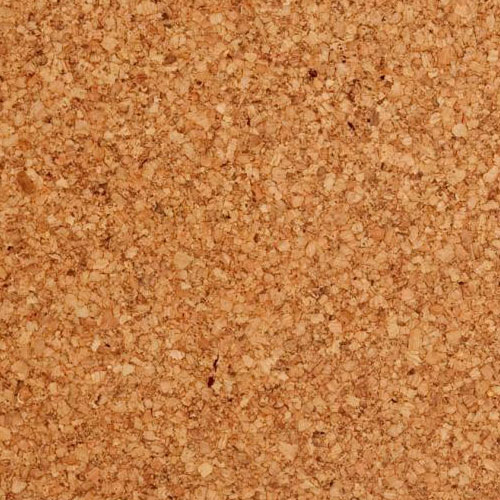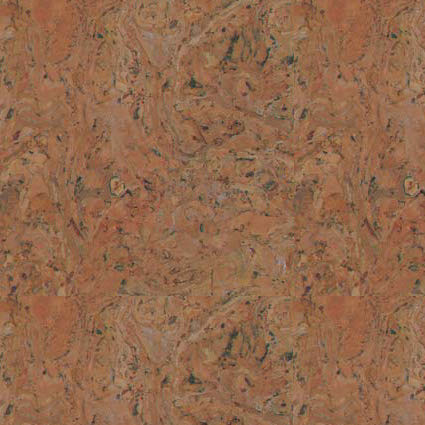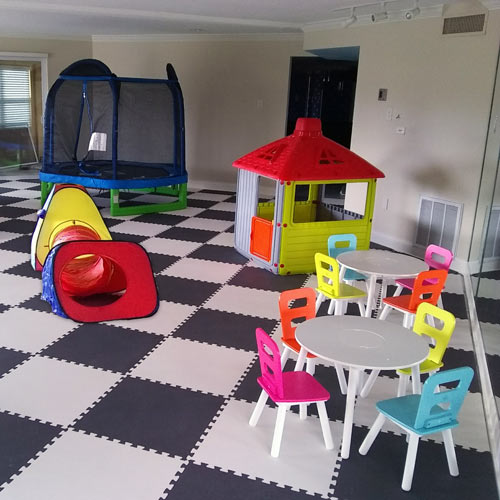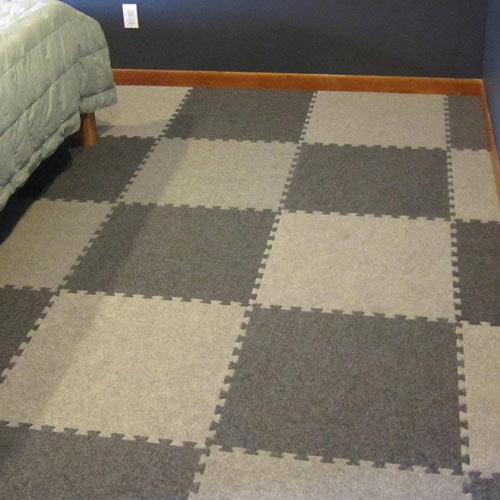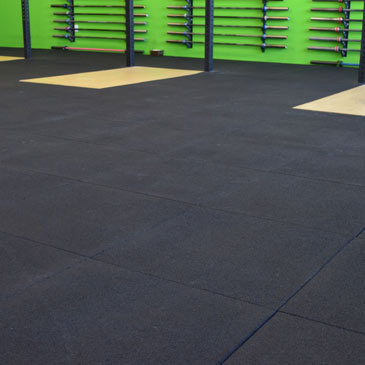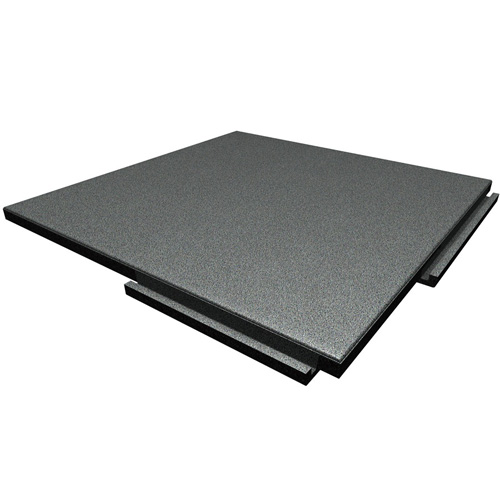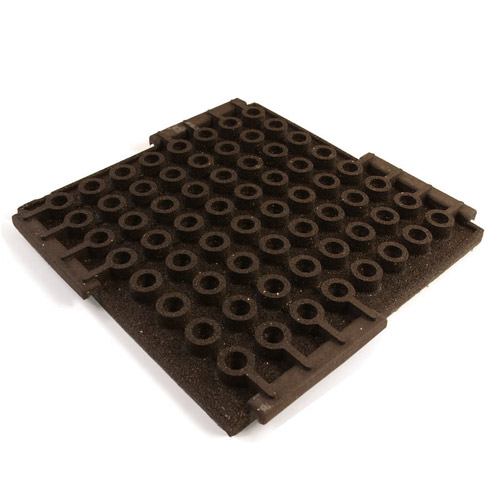 Apartment complexes are great living options. Residents can enjoy affordable living coupled with amenities and convenient locations. However, apartments can sometimes get a reputation for being noisy. Sounds of kids running in hallways or neighbors moving furniture around can be distracting and annoying. This certainly doesn't have to be the case, though. If a
soundproof apartment floor
is in place, rather than a cheap floor, residents will enjoy less unwanted noise - making everyone happier, overall.
Greatmats offers a variety of sound flooring underlayment and soundproof apartment floor options. Both cork and rubber rolled goods materials are available, and they are designed to be used in commercial and residential buildings.
Underlayments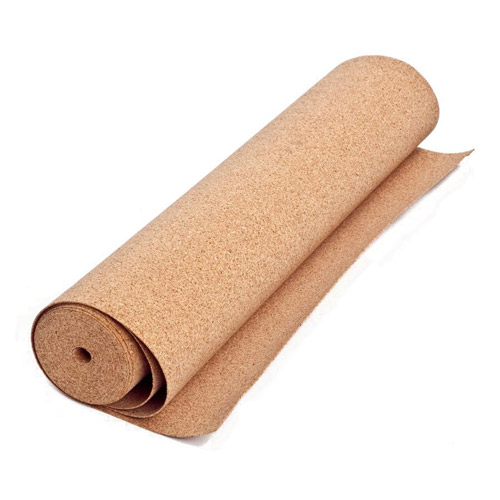 There are a number of underlayment options that would result in a soundproof apartment floor. If the floor ceiling assembly system is ceramic, natural stone, or wood with a suspended ceiling, a
12 mm Cork Underlayment
is an option that meets building codes and condominium association requirements. This underlayment comes in 2x3 sheets. If a large roll is preferred, the
3mm Cork Underlayment
4x50 ft roll serves the same purpose.
Perhaps one of the best underlayment options available is the SilentTread rubber roll. This provides superior sound reduction made from recycled green rubber. It provides excellent cushioning in residential applications involving laminate, hardwood and engineered wood flooring, and it will not be crushed or degraded by the flooring system. It will retain its noise reduction capabilities for the life of the flooring, resulting in a top-notch soundproof floor. Because it is rubber, it will help prevent the growth of mold, mildew, and bacteria.
Soundproof Apartment Floor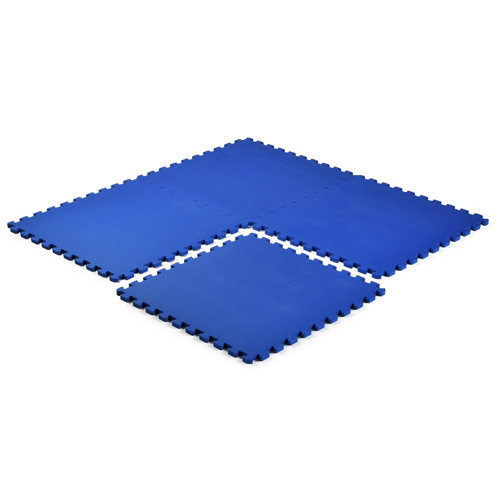 Even if an apartment complex has a soundproof underlayment installed, certain situations call for an extra layer of soundproofing.
Perhaps you live in an apartment and are a parent or caretaker of children. By nature, they will likely make unwanted noise from time to time. Whether giving their neighbor's wall a tap, banging on a toy drum, dancing around to their favorite tunes or just suffering from a case of the giggles or behavioral tantrum - noise will be made. That's where colorful foam play mats come to the rescue!
Foam Floor Mats 5/8 Premium
are available in 15 eye-catching colors. They are literally perfect for children, as they are as safe as play mats and foam tiles come - lead free, latex free, stain resistant, and waterproof. Because they are made of EVA foam, they provide a super soft and comfortable surface for play time. Installation of these tiles is a breeze, as they fit tightly together like pieces of a puzzle over almost any type of subfloor. No adhesive is needed for a superb fit! The best feature is that these floor mats will absorb much of the noise that your children make, keeping you and your neighbors happy. If you have children, foam floor mats make for an excellent soundproof apartment floor. And because they can easily be removed, you can take them with you if your time at the apartment or need for the noise barrier is only temporary.
Greatmats has many foam soundproofing floor options from which to choose. There are options that have
woodgrain designs
or neutral colors if those are more appealing to you versus the bright and vibrant colors of the foam floor mats. If you have kids and the foam floor mat doesn't appeal to you, any soft tile option would greatly reduce noise in your apartment if a hard floor is already installed.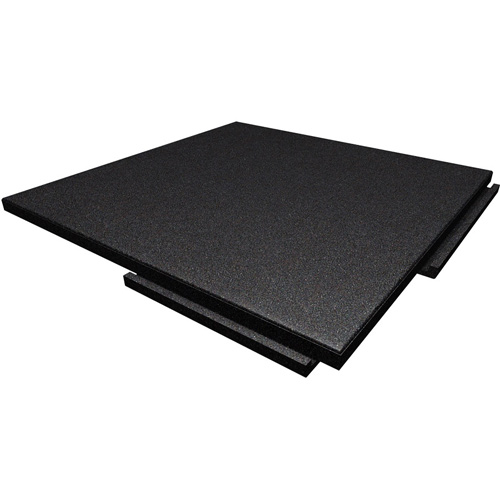 Maybe you are interested in using one of the rooms in your apartment as a home gym, or, perhaps, you own an apartment complex and would like to add a gym to your list of amenities. The dropping of weights and use of workout equipment can certainly cause unwanted noise and unwanted damage to the existing floor. Greatmats has numerous options to minimize both! Take the Sterling Athletic Rubber Tile flooring option, for example. These rubber tiles are heavy duty, extremely durable, easy to clean, and provide superior sound attenuation and shock insulation. They will hold up to weights, high-impact workout moves, exercise equipment, and more. . .and, keep the noise from those in the workout room.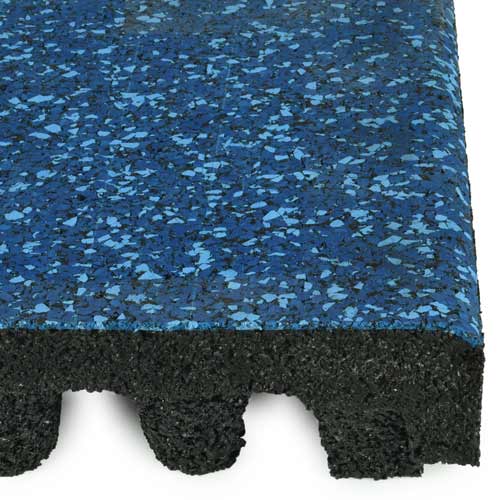 Another cost effective option is the Sound Reduction Gym Floor Tile. These modular tiles are slip resistant when wet or dry, are made from recycled rubber, come in different colors, and provide superior noise and shock absorption. Either of these, as well as a number of other options at Greatmats, would work amazingly as a soundproof apartment floor for a gym.
We have simply skimmed the surface of available soundproof apartment floor options offered at Greatmats. If you have questions about which flooring product is right for your project, give the excellent customer service department a call. You can request free product samples and get the help you need to select the soundproof apartment floor that is right for your space and budget.