What are the best faux wood trade show flooring options?
By Kyle Schurman Created: November, 2019 - Modified: August, 2023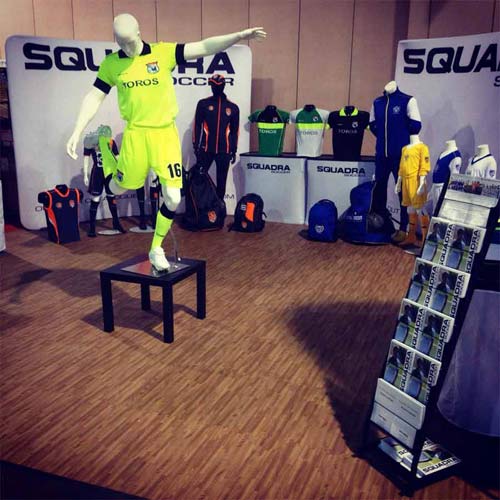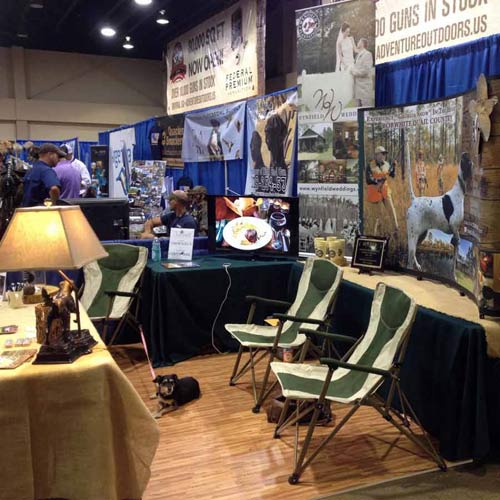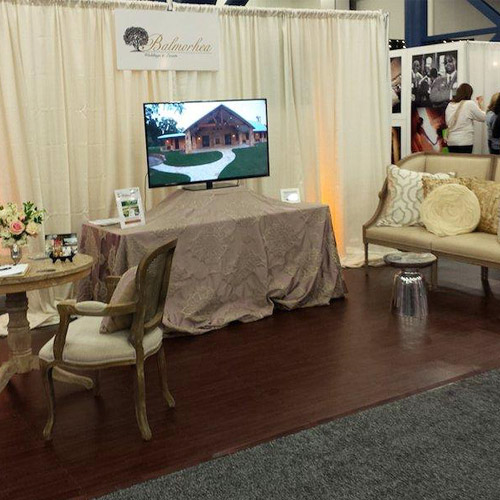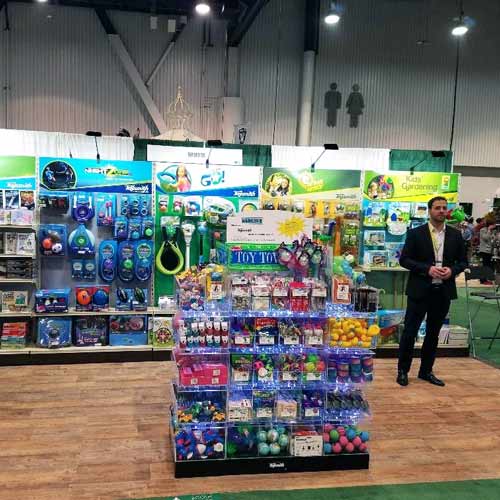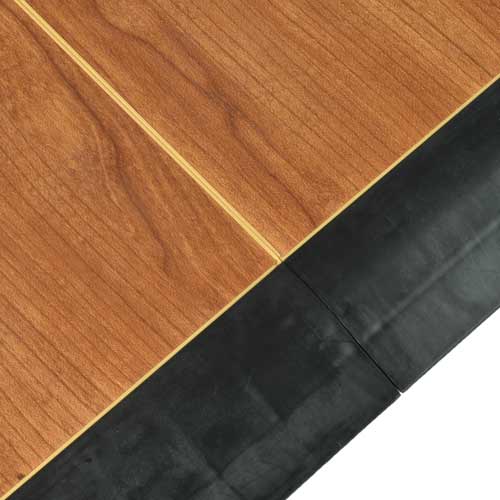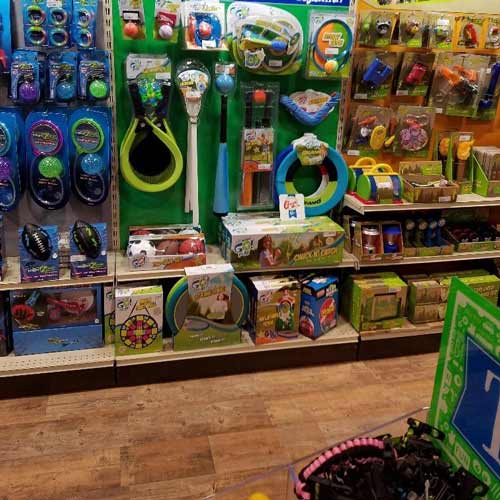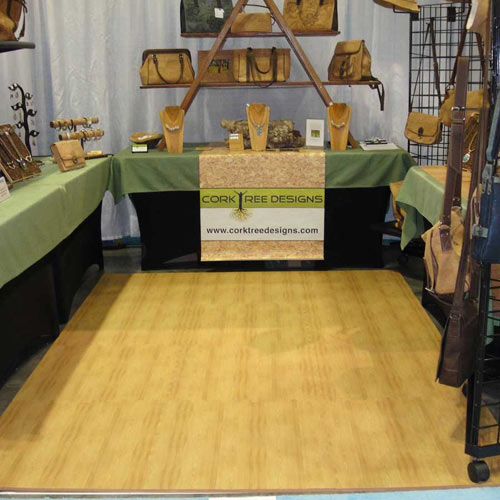 Trade show flooring is available in many sizes, designs, and colors. Some vendors like the idea of matching the display tile colors to the product logo colors, creating a theme that they hope customers like to see... and will remember.
Other vendors want a type of trade show flooring that will work with any kind of product, while also creating a sense of timeless style. A hardwood floor does this perfectly, but no vendor wants to try to haul hardwood flooring from site to site, let alone install and disassemble it regularly.
Instead, rely on a
faux wood design floor tile
for your booth. Each mat will appear to have a true wood finish on the top, but it consists of foam, vinyl, or plastic. As an added benefit, these flooring products often are sold as a case of tiles. This means they have an easy-to-handle size individually, but they can provide a large amount of square foot coverage at a great price point.
Here are the best faux wood trade show flooring products available.
Wood Grain Foam Tiles Reversible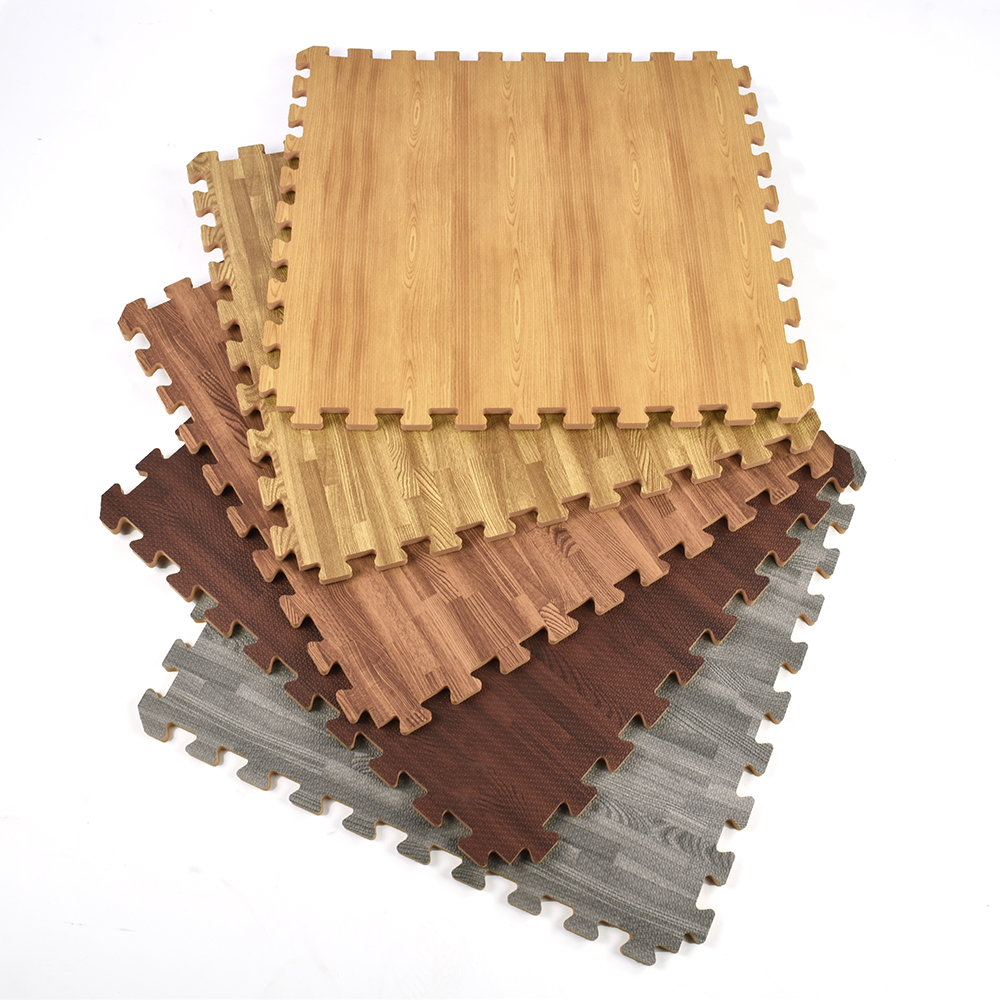 If you like the look of a wood grain finish on foam, as mentioned above, but you want a little more versatility, consider the Wood Grain Foam Tiles Reversible product.
This foam mat option also has an extremely low cost per square foot of coverage, but it delivers just a bit more versatility than the above product. One side of the foam interlocking tile has a wood grain finish that will look great in any trade show booth display. Should you want a different look for a particular expo, however, you can flip the tiles over and display a tan color that runs throughout the entire thickness of the tile.
This trade show flooring consists of foam that measures 1/2 inch in thickness, creating a nice level of cushioning for employees. As an added benefit, each individual tile measures 2 by 2 feet, so installation goes quickly.
Comfort Flex Wood Trade Show Tile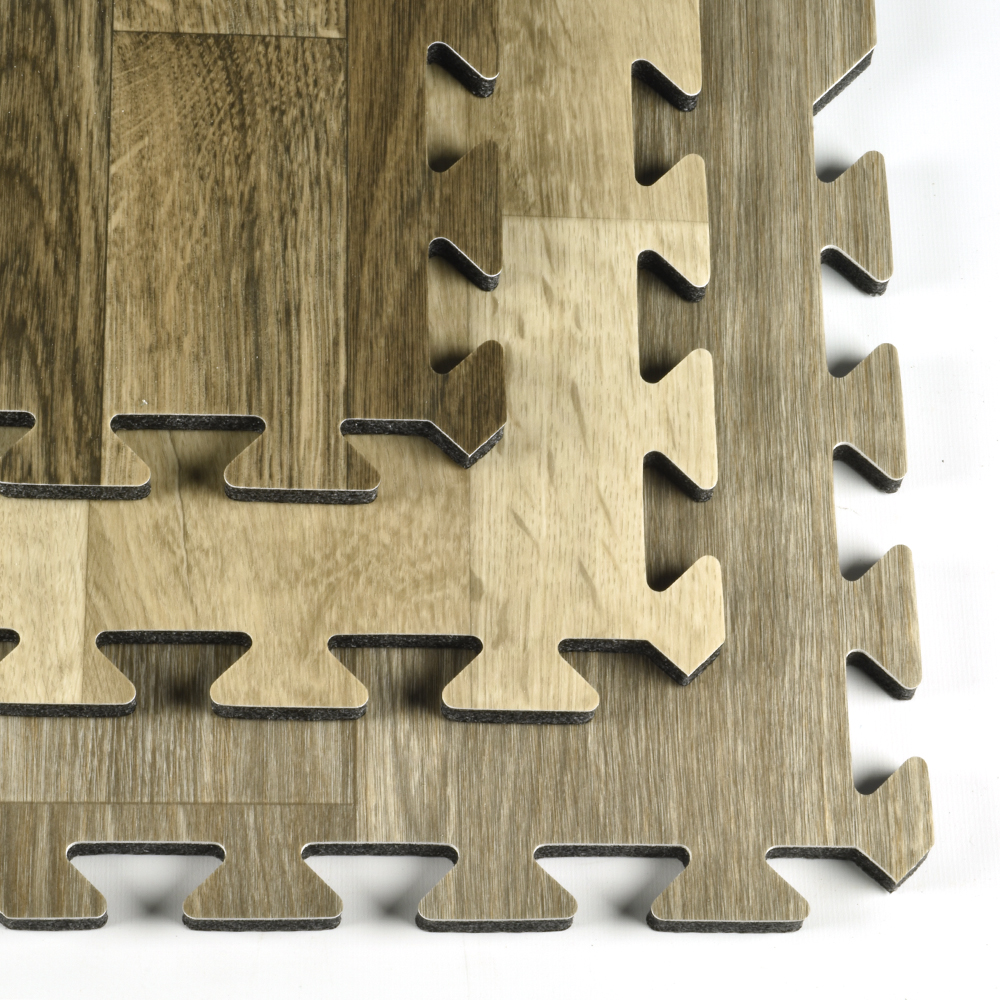 The Comfort Designer Wood Trade Show Tile is a smart choice for those looking for a high-quality wood-look foam tile. This product has optional beveled edges that can be ordered for a seamless transition.
With its interlocking edges and a size of 2 by 2 feet per mat, this product will pop together securely, requiring very little installation time. You also can take these mats apart in a short amount of time when the expo is over and it's time to carry the floor to the next stop.
The wood grain pattern is available in a variety of designer colors.
Max Tile Raised Floor Tile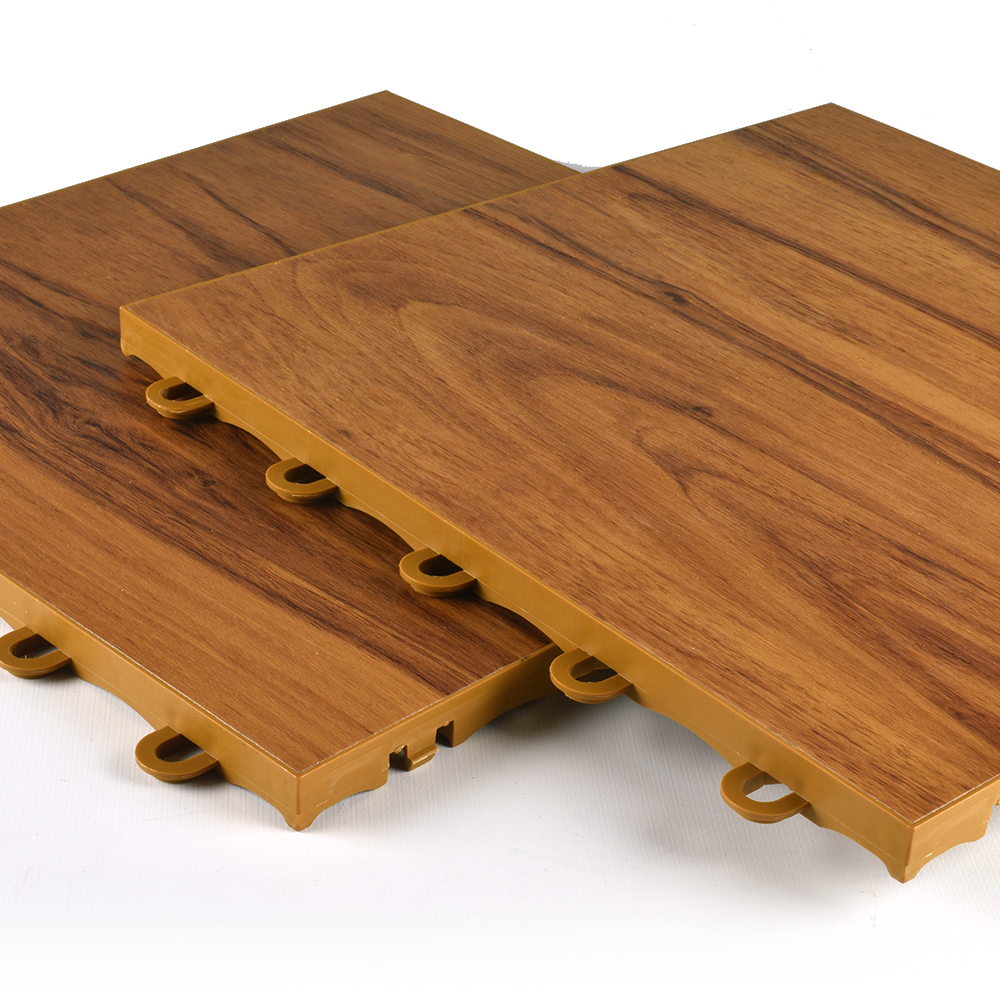 When you need an extremely durable type of faux wood grain tile for a trade show booth, the Max Tile Raised Floor Tile is a worthwhile choice.
This model consists of a vinyl material over plastic, which creates a tile product that you can use over and over as trade show flooring for dozens of shows. This tile system is made in the United States and carries a five-year warranty, so you can trust the build quality.
Each tile weighs about 2.1 pounds and covers 1 square foot, so you can carry the entire case from show to show or store it until the next expo. The edges of the tiles use a hidden hook and loop interlocking system that's especially durable.
Rustic Wood Grain Trade Show Tile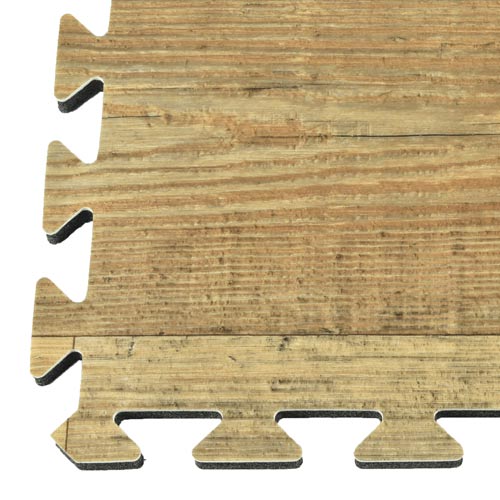 The best look in a trade show flooring tile on this list occurs with the Rustic Wood Grain Trade Show Tile. The faux wood vinyl top over foam resembles vintage wood floor planks like you might find in a farmhouse. Foam tiles just don't have a look this striking very often.
With the 1/2 inch of foam in each interlocking mat, employees will have plenty of cushioning to stand in the booth for multiple hours. The tiles use an interlocking tab and slot system, so they'll stay together tightly under stress, yet you can disassemble them quickly after the show.
Each tile has 4 square feet of coverage area, so installation goes fast, even for a large booth. But it's the amazing vintage wood plank look in these tiles that makes this product a popular selection.