What Are The 5 Best Gym Mats For Home Exercise?
By Kyle Schurman Created: September, 2019 - Modified: May, 2023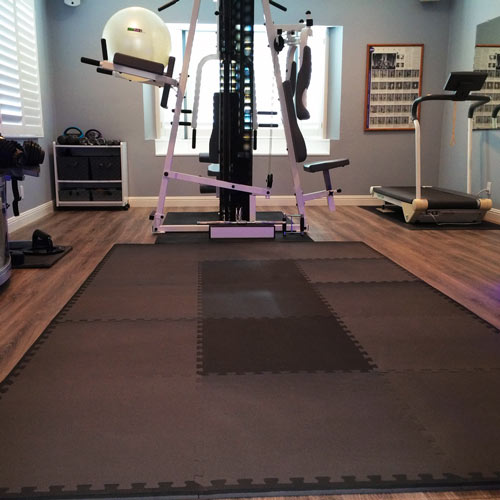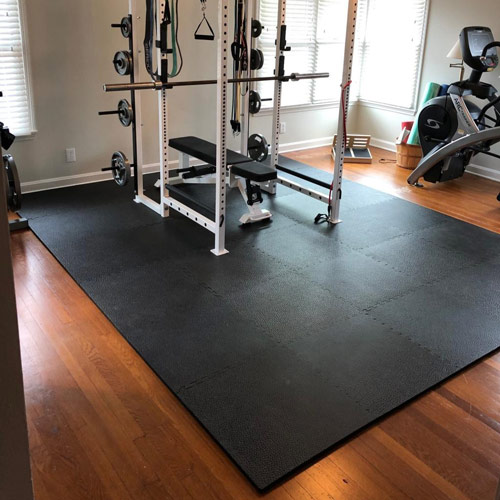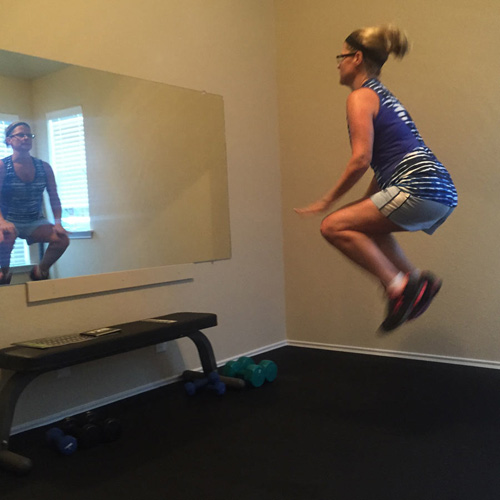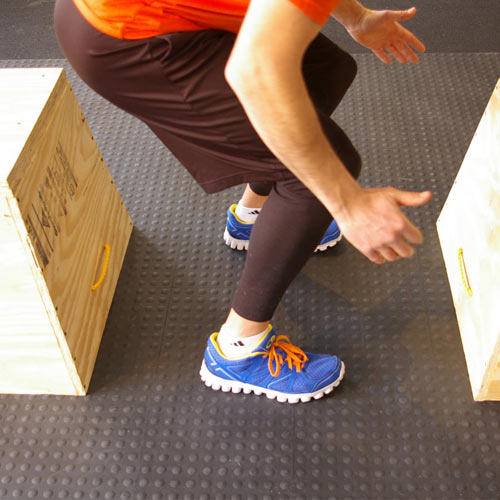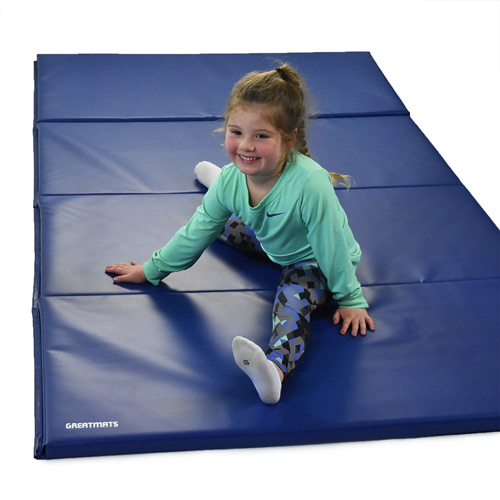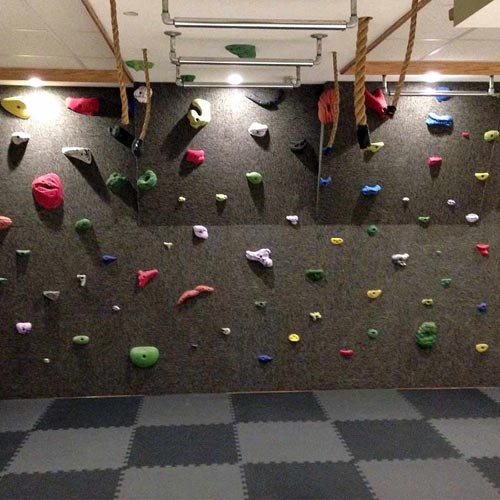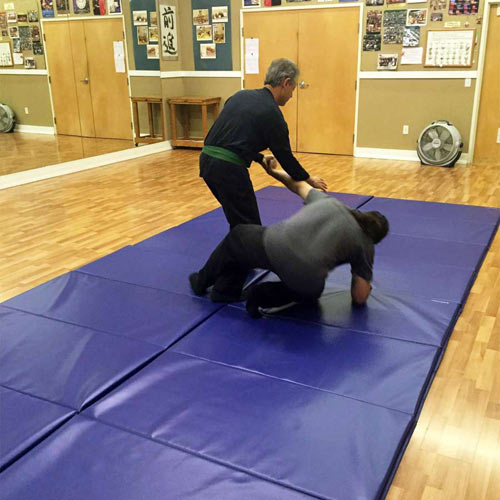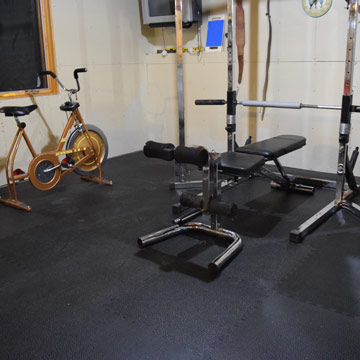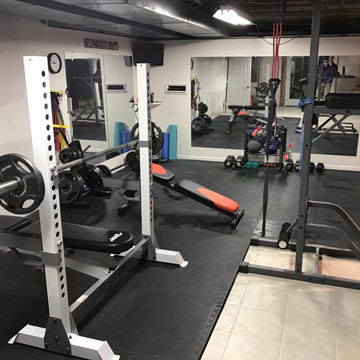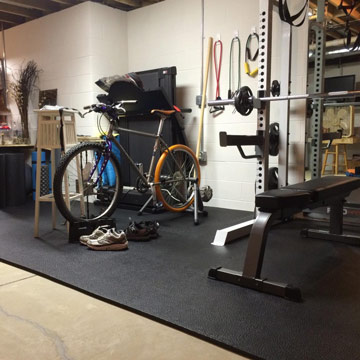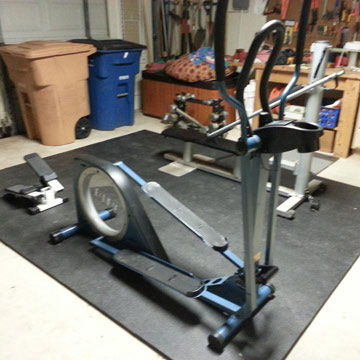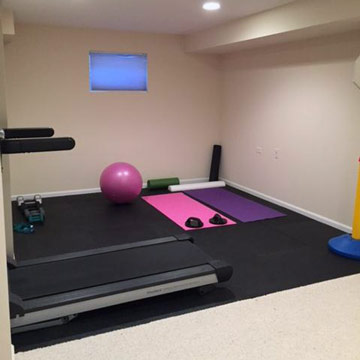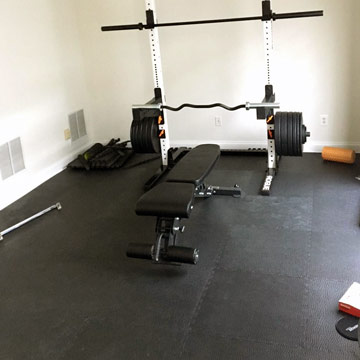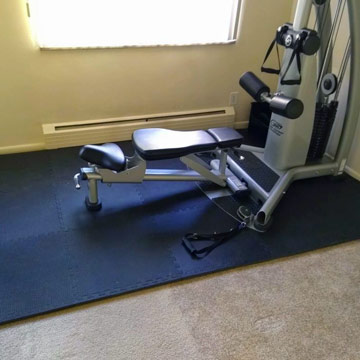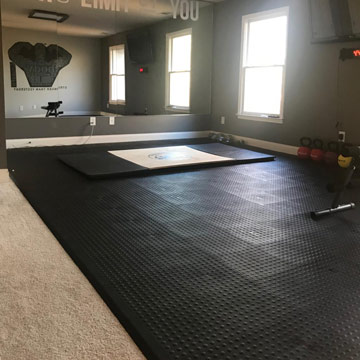 Creating a home exercise area is a smart idea. It removes one of the primary excuses for not working out, which is finding time to drive to a fitness center. With the right
gym mats
, you'll create the best space for your workout needs in the comfort of your own house.
Here is a collection of the five best gym mats for use at home, all of which deliver a good value in a variety of surface types. With each of these flooring options, your home gym space will inspire you to make healthy living and working out a habit instead of a chore.
Foam Play Mat and Sport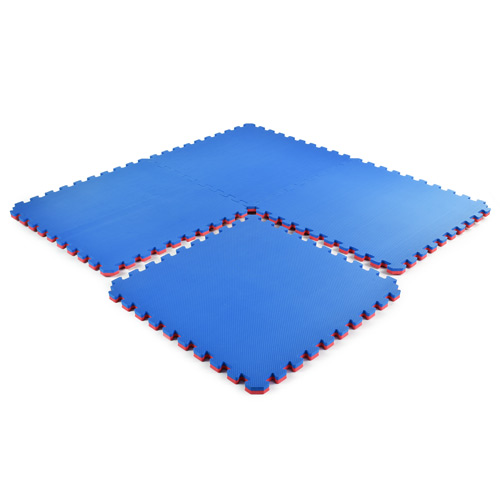 When you want one of the
least expensive
options in mats for an at-home gym, the
Foam Plat Mat and Sport 3/4 Inch Thick flooring
is a great choice. It's easy to install, it's fun to use, and it provides a variety of colors to match your existing room décor.
This foam mat has a puzzle edge design, consisting of tabs and slots that fit into each other tightly. This means you can assemble the flooring without requiring adhesives. You later can disassemble the tiles and return them to storage if you ever need to return to the subfloor in the exercise area.
The foam material is easy to clean, while providing just the right amount of cushioning for exercise sessions. It has a thatch-style surface to give athletes the traction they need for high intensity workouts. Each tile measures 2 by 2 feet, yielding a low price per square foot of coverage area.
Gym Floor Workout Fitness Tile Pebble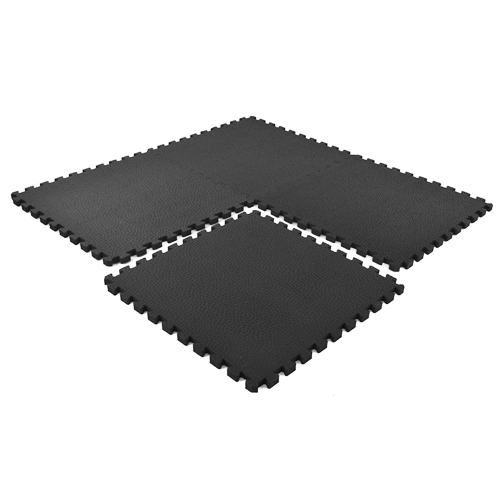 Another durable foam tile that's perfect for use as home gym mats is the
Gym Floor Workout Fitness Tile Pebble
product. Each of these tiles has dimensions of 2 by 2 feet, which makes the
installation process
go quickly, even when covering a large area.
The puzzle edges on these tiles pop together tightly, allowing the exercise floor to stand up to high levels of stress and the weight of workout equipment. In addition, the top of the mats has a pebble surface, which delivers excellent traction for the athletes. Never worry about
slipping
when using these foam tiles.
Foam is easy to clean, and the black color of these tiles will not show wear or smudges.
EVA foam
does not absorb moisture, which further simplifies the cleaning process. While much firmer than the previously mentioned mat, it also has just a bit of cushioning to decrease the possibility of joint soreness.
Plyometric Rubber Roll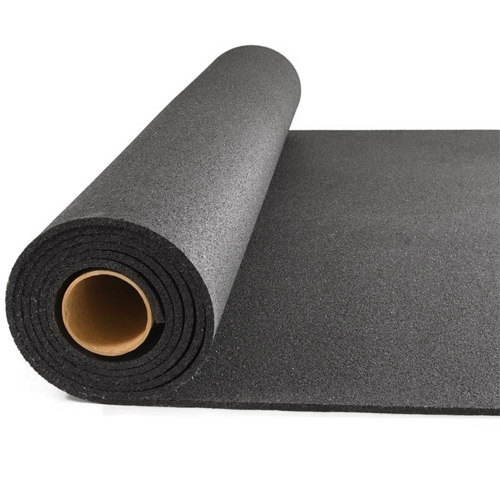 To perform plyometric workouts in your home, you need the proper type of gym mats and flooring. Plyometric rubber is an idea' material for this type of exercise, which makes the
Plyometric Rubber Roll Geneva
a popular choice.
This durable roll measures 8 mm in thickness and provides 40 square feet of coverage area, which is the perfect size for plyo workouts.
The rebound properties of these rubber gym mats are helpful when doing plyometric exercises like
box jumps
and
rope jumping
. In addition, the sure footing you receive with rubber flooring works nicely for movements like skater jumps.
Because of the large coverage area of this product, its price per square foot is more reasonable than some smaller rubber mats. You do not need adhesives to install this roll, which is helpful in a home gym area.
StayLock Tile Bump Top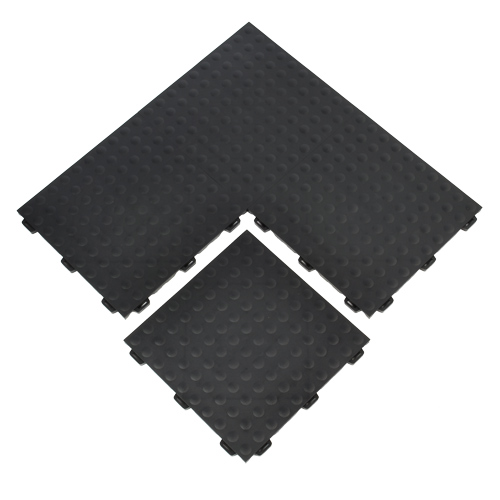 If your workout room at home has a carpeted subfloor, you'll have some limitations in the gym mats you can use. Some products are not made to go over the top of carpeting.
However, the
StayLock Tile Bump Top
product consists of a PVC plastic material that's
safe to use over the top of carpeting
.
These tiles contain hidden interlocking tabs and slots, so you can lay out the floor without having to use adhesive. You then can disassemble the tiles whenever you need to return to the subfloor.
These PVC plastic tiles measure 1 by 1 foot each, so they're a little pricier than some other choices on this list. But they also provide the perfect mixture of durability and cushioning that foam or rubber alone cannot match. The bump top texture on the surface helps athletes maintain a sure footing for a variety of exercise types.
Discount Folding Gym Mats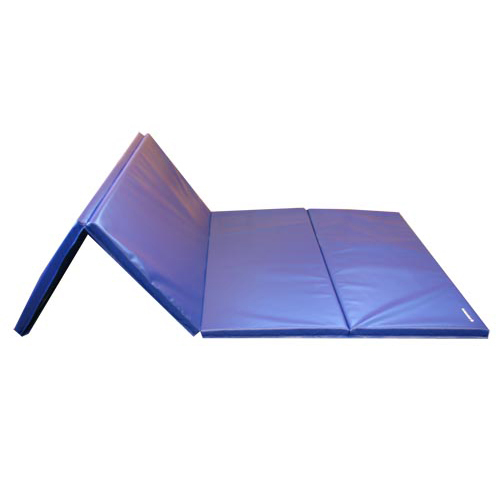 For those who need the maximum padding and
cushioning in a flooring
for a home exercise room, the
Discount Folding Gym Mats
work nicely. These pads maintain a reasonable cost per square foot, while delivering 1.5 inches of thickness for a maximum level of cushioning. This is perfect for exercises where you may fall to the floor, such as with martial arts, cheerleading or gymnastics.
This mat has dimensions of 4 by 8 feet, using four connected panels of 4 by 2 feet each. These panels fold upon each other, giving you the ability to fold up the mat and increase the thickness of the padding (while reducing the coverage area).
Each panel has an 18-ounce vinyl covering that will resist tears and punctures. Some people even hang these pads on the wall in a home gym, providing protection for athletes from crashing into the walls … and protecting the walls from people causing damage to them!