What Are The Best Athletic Gym Mats On A Budget?
By Lisa Hobbie Created: October, 2020 - Modified: March, 2021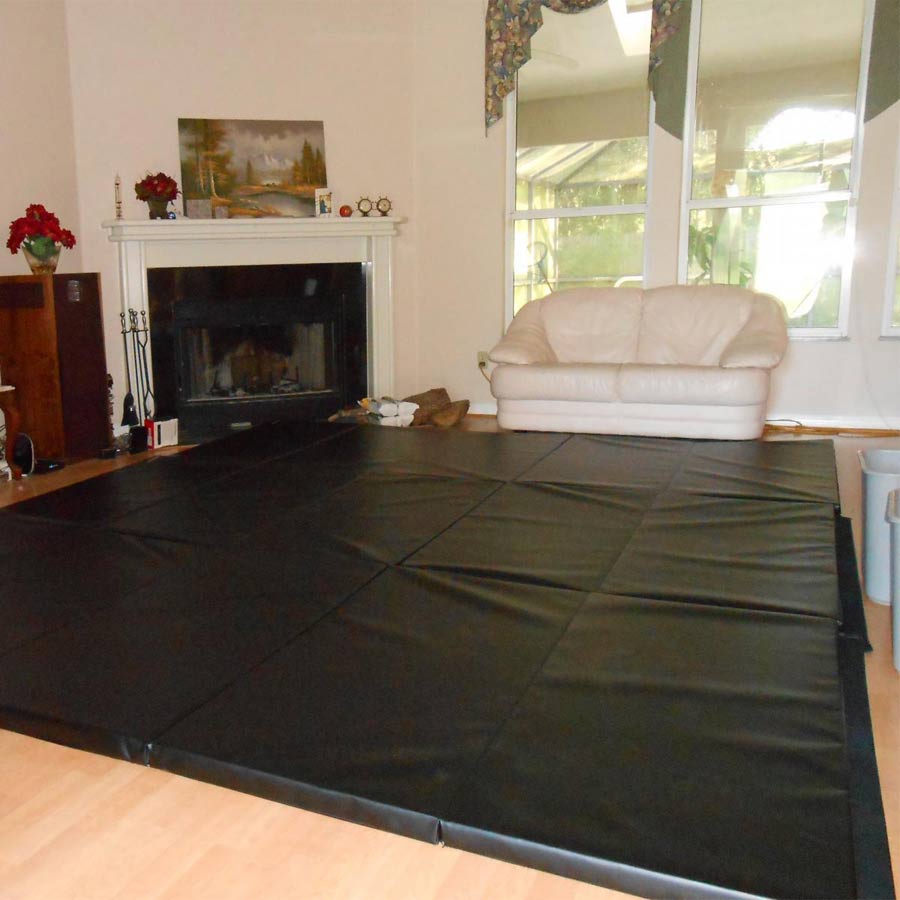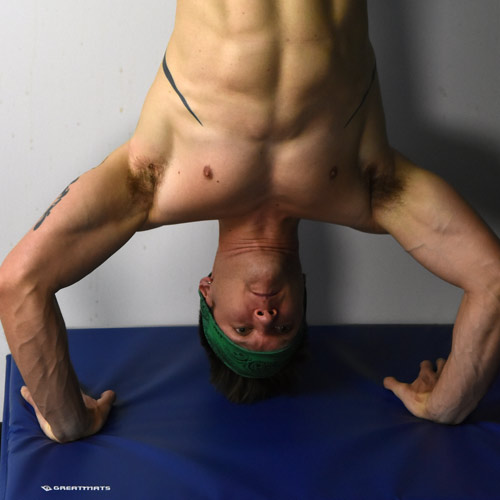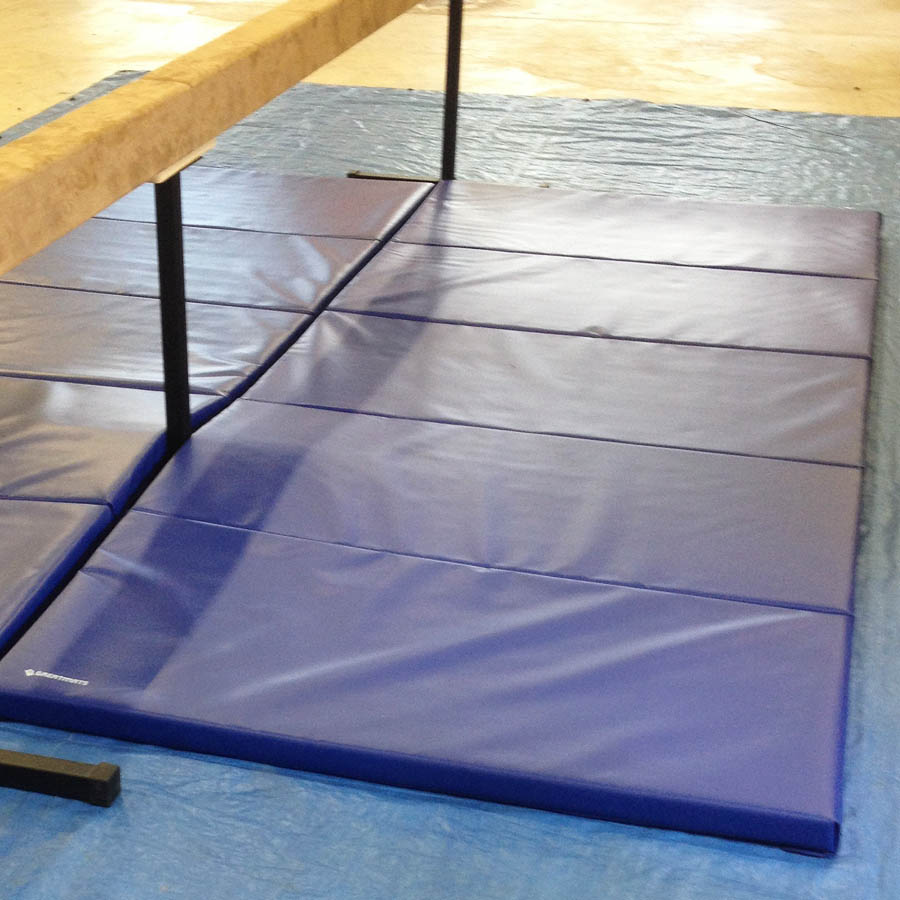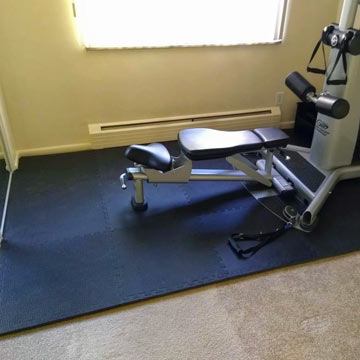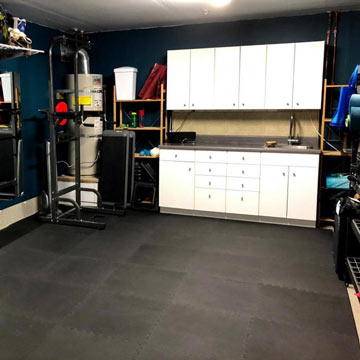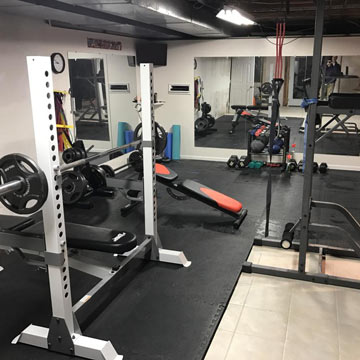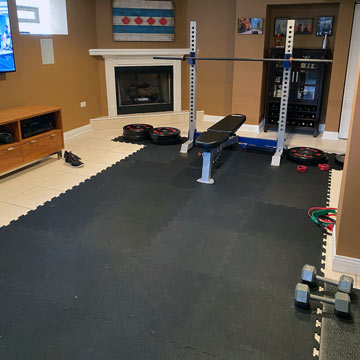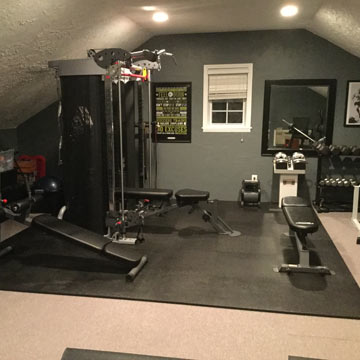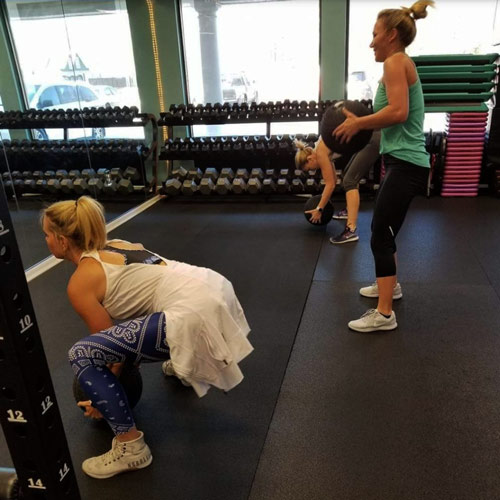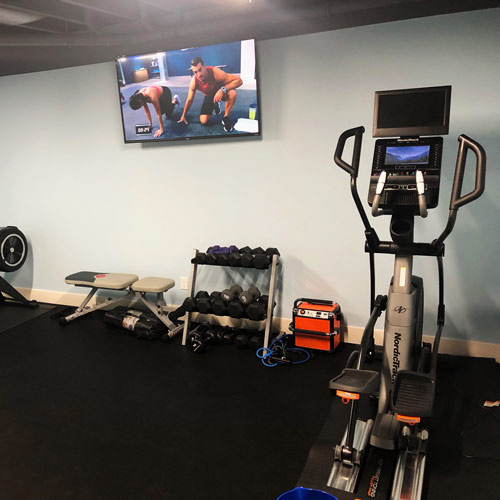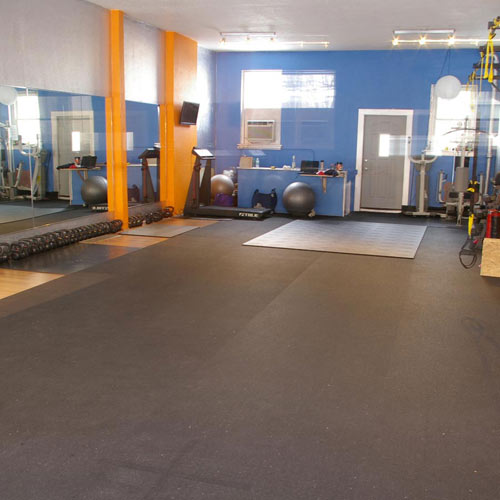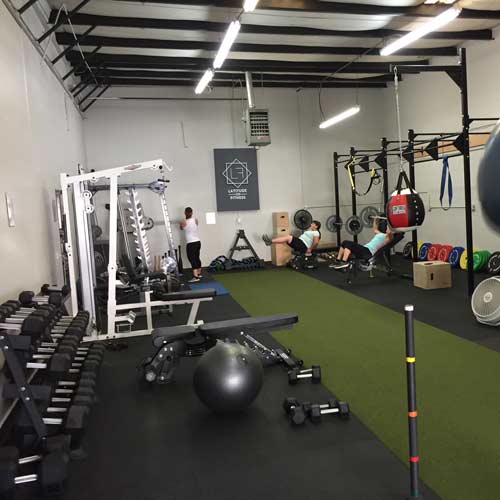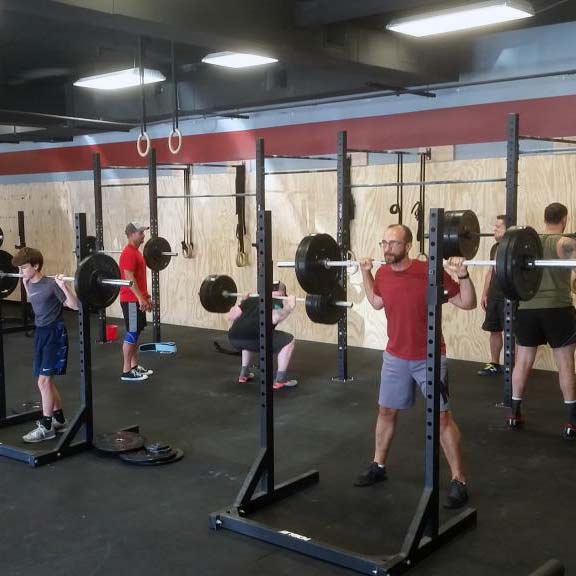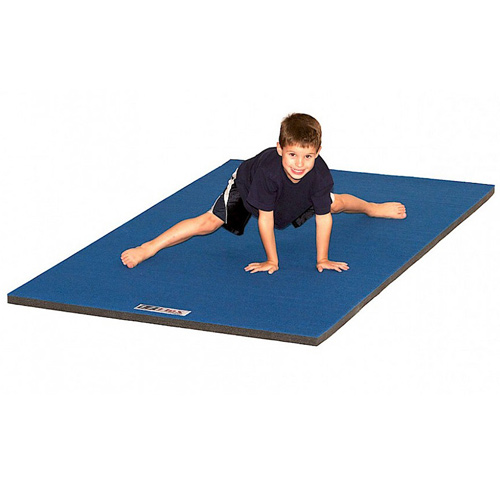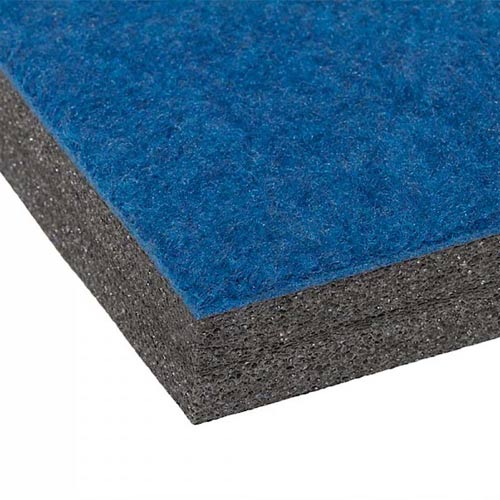 If you are in the process of outfitting a gym or fitness room but find yourself working with a tight budget, you may be wondering what the best athletic gym mats to use would be. 
Determining what material you want - foam, rubber, or other - deciding on a thickness and size, and selecting one or a few that are suitable for your specific workout regime may seem overwhelming. 
When you are ready to purchase athletic gym mats, allow Greatmats to go to work for you. With the best selection, service, and affordability, choosing the right flooring for your space and needs has never been easier. 
Affordable 4x10 Folding Athletic Gym Mat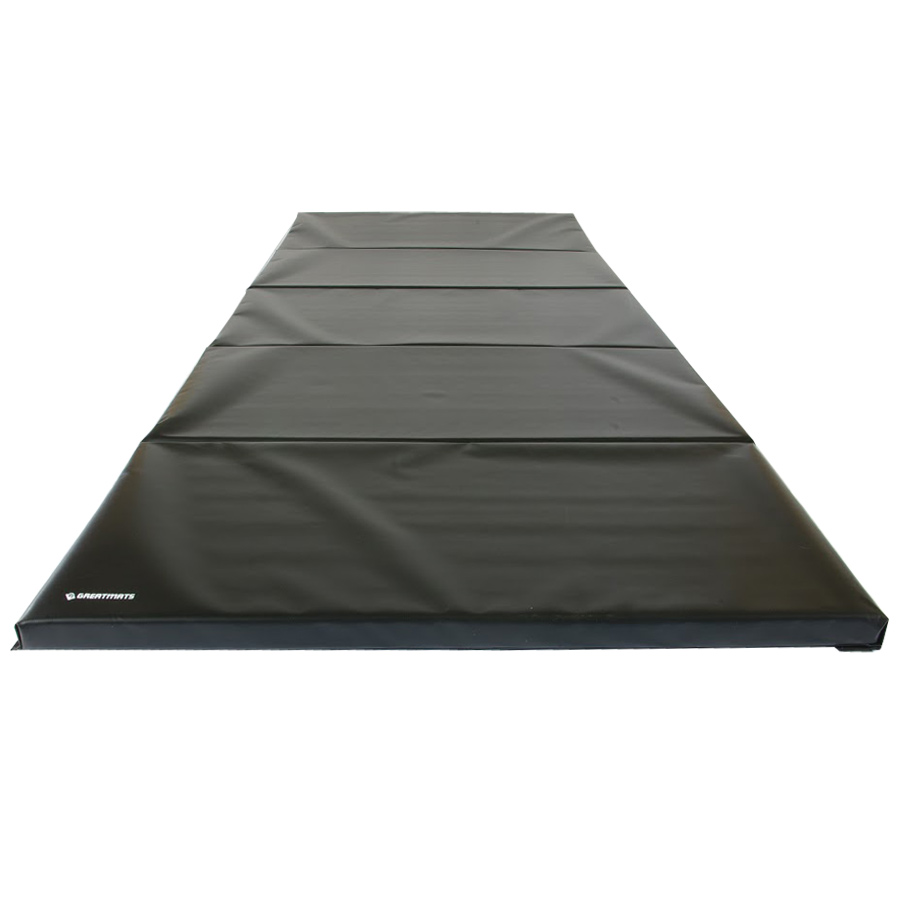 For durable and long lasting athletic gym mats, these
4x10 foot folding mats
are an excellent choice. This mat features a durable 18 oz. vinyl cover and double stitch seams for added strength and years of use. 
Perfect for tumbling, cheerleading, gymnastics, home workouts or martial art training, these 30 pound mats lay flat and then fold up for easy transport and storage. They are lead free and 6p compliant with a PE foam core. 
Each panel of the mat is 2 feet wide - totaling 40 square feet of coverage when unfolded. These mats are available in black and blue and come with a 1-year limited warranty. They cost roughly $180.00 or around $4.50 per square foot. 
Budget Friendly Athletic Foam Gym Mats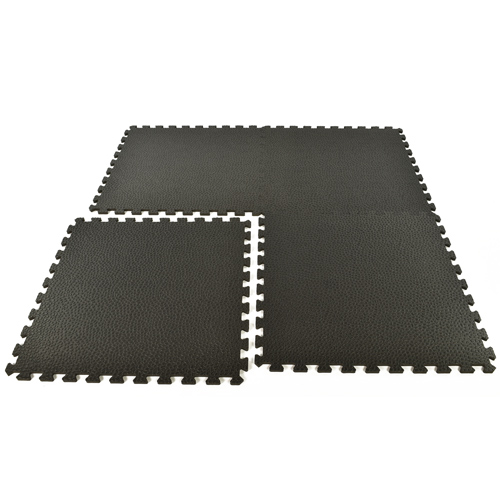 For
EVA foam athletic gym mats
that are great for lower impact home gyms, the Home Gym Flooring Tile is among the best options. 
Made from super high density EVA foam material, these 10mm tiles are durable enough for use under a heavy treadmill, elliptical, or other equipment. They are lead and latex free, and they feature a durable surface top texture in a pebble design for traction and grip. 
The interlock design of this product provides for an easy DIY installation, and these mats are portable and lightweight. This product includes 2 borders per tile, and it comes with a 1-year limited warranty. 
The athletic gym mats are non-absorbent, so they will not soak up sweat, water bottle spills, or sweat odors. This option is about $1.60 per square foot.
Plyometric Rubber Athletic Flooring Rolls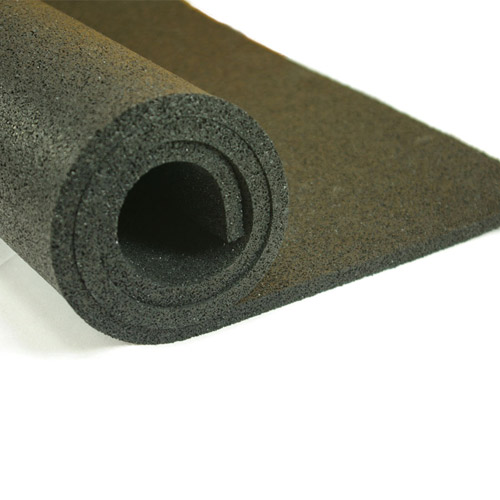 If you are looking for athletic gym mats for an area where intense aerobic exercise programs will take place, a
Plyometric Rubber Roll
is a superior product. This is the best option for areas of the gym needing superior cushion and shock absorption, for example, where a HIIT or Plyometric type workout will be performed. 
This plyo rubber roll is designed for rigorous, repetitious athletic workouts. The mat has a slightly porous structure - making it cushioned but durable while keeping joints safe. 
This rubber roll provides friction, so it will stay in place while participants are moving around in sharp, quick bursts, and it will help absorb sound. You can get plyometric rubber from Greatmats for just over $2.50 per square foot. 
4x6 Rubber Athletic Mats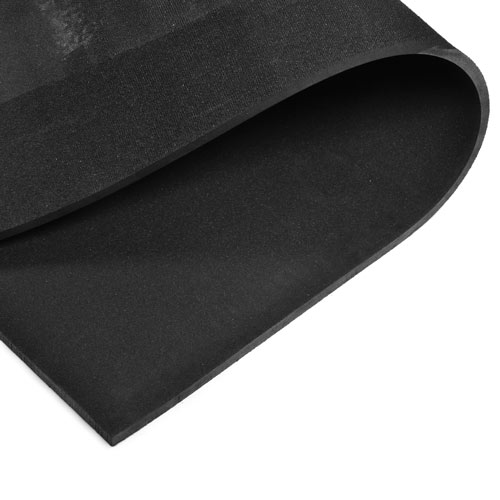 Popular athletic gym mats that lay flat are the 4x6 gym mats. These pure, 100 percent black mats are
heavy, non-porous rubber mats
that stay in place without adhesive. 
They are flat on one side and have a non-skid textured surface on the other side. This is the perfect product for those looking for something to protect a subfloor from dropped weights, heavy exercise equipment, and more. 
These are made from a heavy duty recycled rubber material that will take just about any type of gym-related use and abuse. This is another economical option at slightly more than $2.50 per square foot. 
Home Cheer Flooring Mats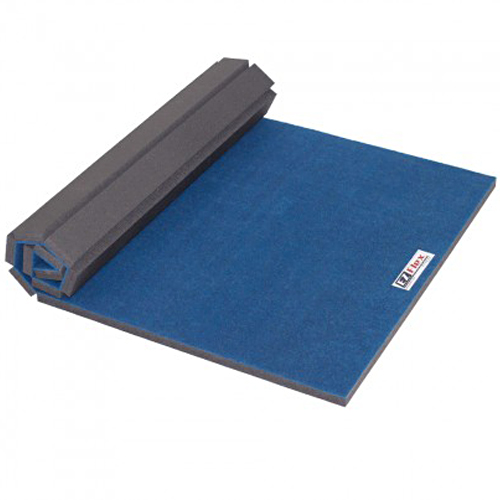 If you are looking for athletic gym mats designed for tumbling and cheerleading, a
4x6 portable practice floor
that you can just unroll and use is an excellent choice. 
This cheer mat is made in the USA from high performance sports foam with a top notch, needle punch carpet top. These mats are easy to transport, and they perform well as a tumbling strip when multiple mats are connected together. 
If conditions are right, these mats can be used for temporary outdoor tumbling, cheerleading, and gymnastics practice. Just make sure to avoid placing them over soggy ground or sharp objects. Also, they aren't UV treated, so avoid leaving them exposed to direct sunlight for extended periods of time. This product will cost about $5.20 per square foot. 
Greatmats for athletic gym mats and flooring on a budget! 
Athletic gym mats are an essential part of any fitness training or workout facility. They help athletes master skills and stunts and build strength, flexibility, and confidence, and they allow gym goers the ability to workout longer and harder with less fatigue. They also help minimize the potential for serious injury and they protect the subfloor from damage caused by equipment or weights. 
Even if you have a limited budget, there are many different styles of athletic gym mats from which to choose. Aside from those highlighted here, there are many other styles and sizes available at Greatmats. If you have a specific brand, type, or size in mind, simply contact the friendly and knowledgeable customer service team at Greatmats. Together, you can figure out what the options are for your athletes, budget, and space.