What Is The Best Jump Rope Mat?
By Kyle Schurman Created: February, 2020 - Modified: September, 2023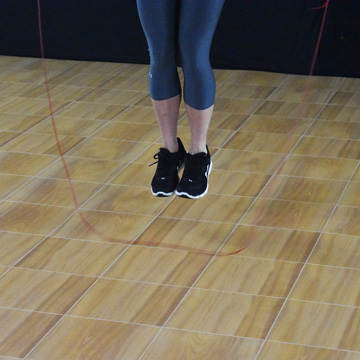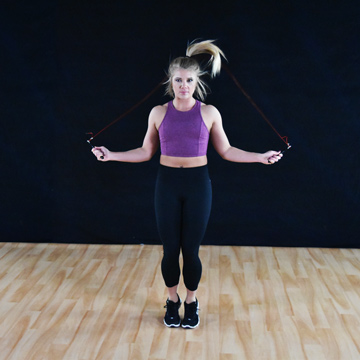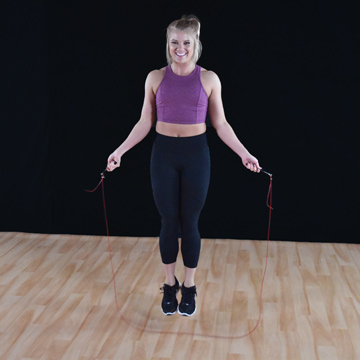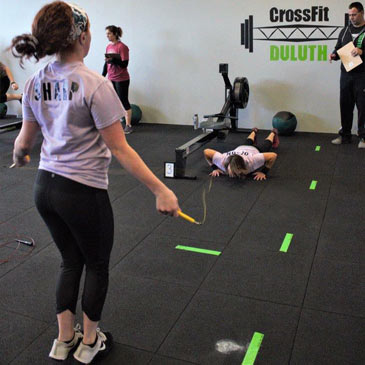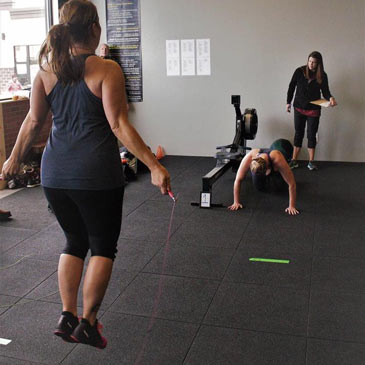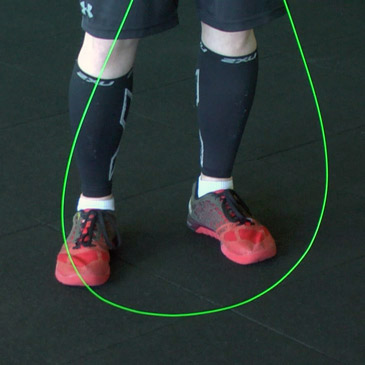 Although the floor surface may not be the first thing you think about when preparing to jump rope as part of an exercise session, having the best jump rope mat in place will make your workout safer.
Any time you're performing a type of workout that will have a heavy impact load, such as jumping rope, you need a flooring that protects your joints. Any high quality jump rope mat should have some anti fatigue properties that allow you to keep a spring in your step, increasing your ability to work out for long periods of time.
Key Components in Mats for Jumping Rope
Whether you are going to skip rope as the main part of your cardio workout, or whether you will be jumping rope as part of a functional fitness training session, you need flooring that gives you a high level of performance.
With indoor workouts, you can use a jump rope mat to provide a seamless type of flooring. If you're working out on concrete or uneven flooring, you could injure an ankle with a misstep as you jump repeatedly, or you could cause uneven wear on the rope itself as it scrapes against the ground.
Many of the same features that make a mat a good choice for cross fitness workouts will also work for a jump rope mat. Rubber and foam are common types of flooring to use for skipping rope, as you'll be able to hop on one foot or jump and land on two feet safely, protecting your joints from high impact injuries.
Additionally, with the cardio and aerobic aspect of jumping rope, you'll be spending a lot of time on your feet with this type of workout. A firm floor with a slight cushion to it is the best option for protecting your joints and muscles against the stress of repeated impacts.
Greatmats has several jump rope mat options that will meet your needs for both x-fit workouts and skipping rope workouts.
Plyometric Rubber Roll for Jumping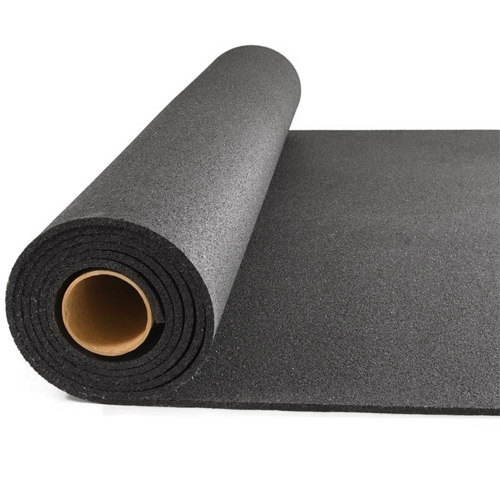 The Plyometric Rubber Roll Geneva product has a performance level that's perfect as a functional fitness mat, a plyometric mat, or a jump rope mat.
Whether you will be doing leap after leap back and forth from a box to the floor in a cross fitness workout, or you'll be jumping rope, this rubber flooring is an excellent choice.
Greatmats offers a roll of 3/8 inch thick, 4-foot wide plyometric flooring in custom lengths, which makes it easier to handle than some larger rolls of rubber. It's also the right size to use at home in your workout room, creating a seamless flooring underneath the jump rope area, so you don't catch the rope on an edge as it twirls.
This particular mat measures 3/8 inch in thickness.
Rubber Gym Flooring Rolls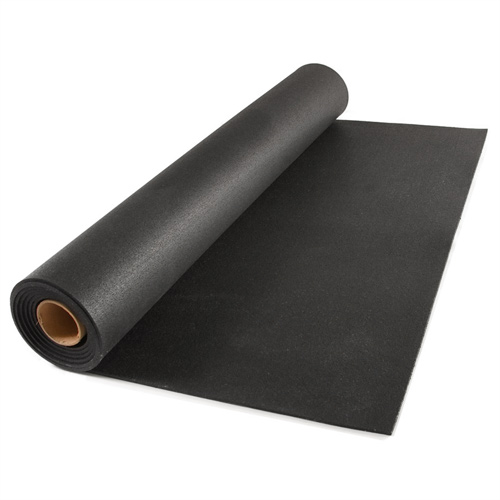 If you want to save a bit more money in your flooring, consider our Rubber Flooring Rolls product.
This roll measures 0.25 inches in thickness, meaning it costs a little less per square foot of coverage than the Plyometric Rubber Roll. Yet it has the same dimensions of 4 by 10 feet, so it's easy to lay out and control. The main difference is that standard rubber rolls such as this will be more dense and therefore firmer than plyometric rubber.
You can dry lay, tape, or glue this roll to any hard, flat surface. With a dry lay installation, you can roll out the rubber when you want to skip rope and then roll it up and store it when the workout is over.
Home Gym Flooring Tile Pebble Surface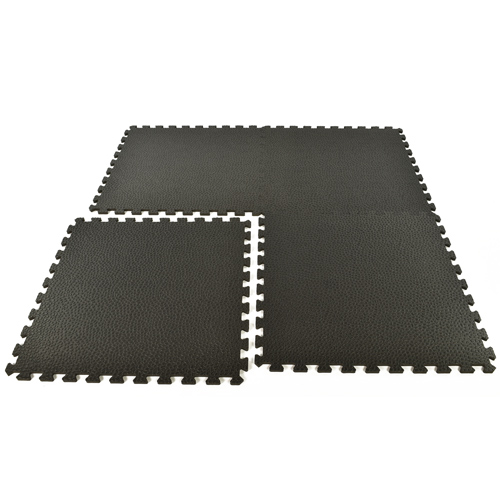 The interlocking mats that make up the Home Gym Flooring Tile Pebble Surface product are ideal for all kinds of workouts, including jumping rope.
These foam mats measure 0.375 inches in thickness. They consist of a material that's firm enough for the repeated quick jumps you need to make when skipping rope. Yet the foam delivers just the right amount of cushioning to keep your hip, knee, and ankle joints safe and feeling fresh over time.
Aerobic Floor Mat System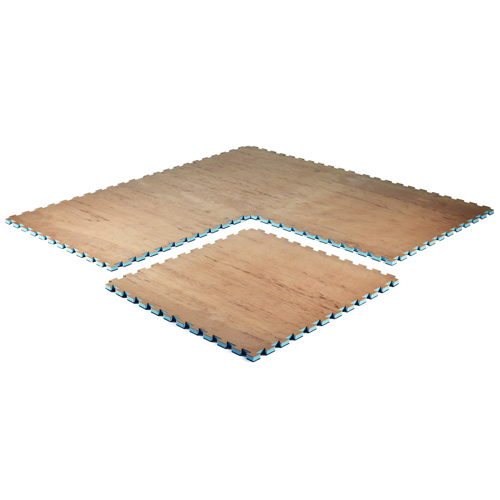 If you'd like a bit more cushioning in your jump rope mat, the Martial Arts Karate Mats Premium product is a popular choice.
These interlocking mats with puzzle style edges consist of an EVA foam that measures 1 inch in thickness. EVA foam provides the durability and firmness you need when jumping quickly while skipping rope, yet it also has just the right amount of cushioning for this type of exercise, so you can work out for a long time continuously.
The puzzle style edges on these mats fit together tightly, which means they will stay in place during the workout. The seams will not pull apart, even when you jump on them repeatedly.
Other products you may want to consider as a flooring system where jumping rope will take place are the
Athletic Vinyl Padded Roll
,
Max Tile Raised Floor Tiles
and
Sterling Athletic Rubber Tiles
. The first two with give you a professional wood look with a surface great for aerobic and cardio exercises while the athletic rubber tiles also work great for areas of heavier use including free weights.
When you need a high quality jump rope mat, count on Greatmats to deliver the best products at a good value. Greatmats mats and flooring systems will last a long time, while delivering the cushioned landing area your joints need for this type of high impact workout, meaning you're bound to feel like working out more frequently.