What Is The Softest Flooring?
By Lisa Hobbie Created: July, 2020 - Modified: August, 2023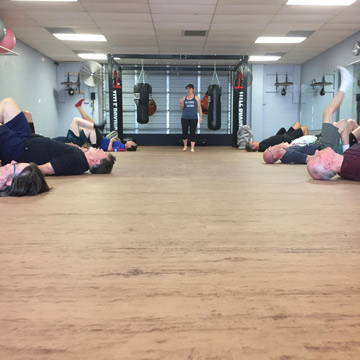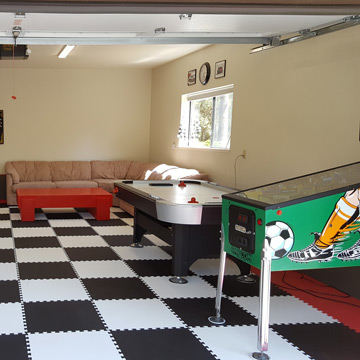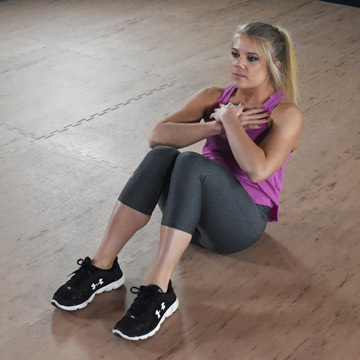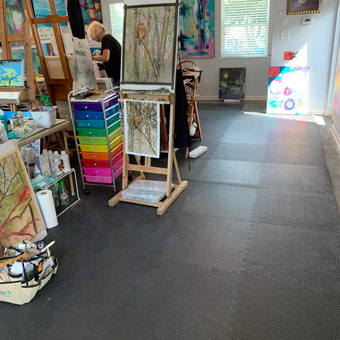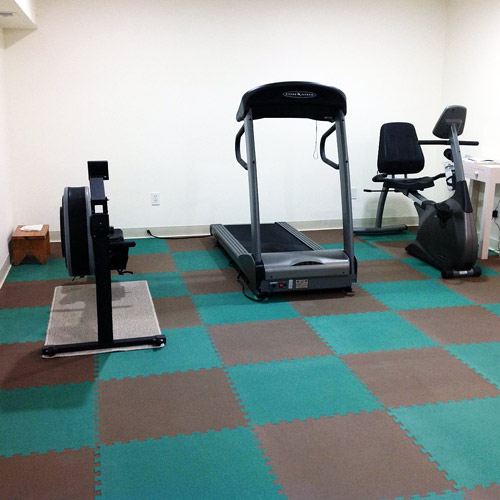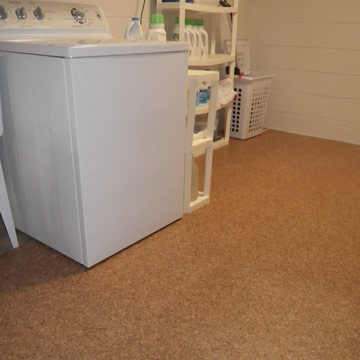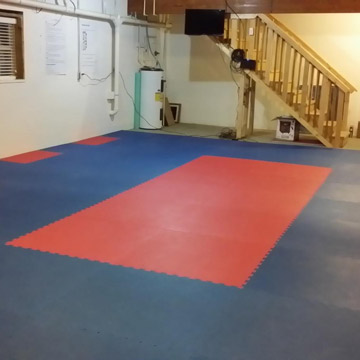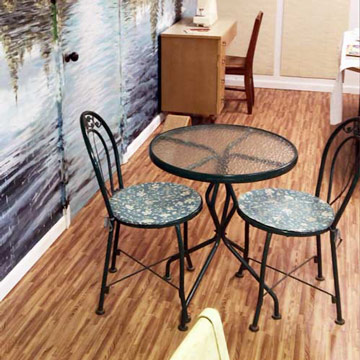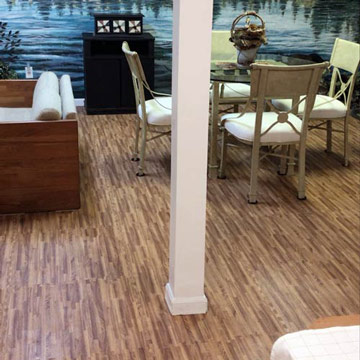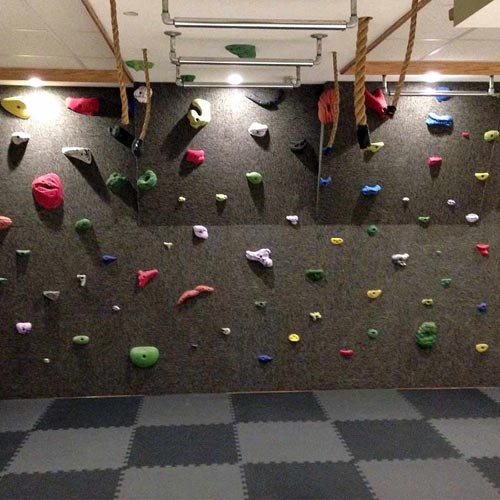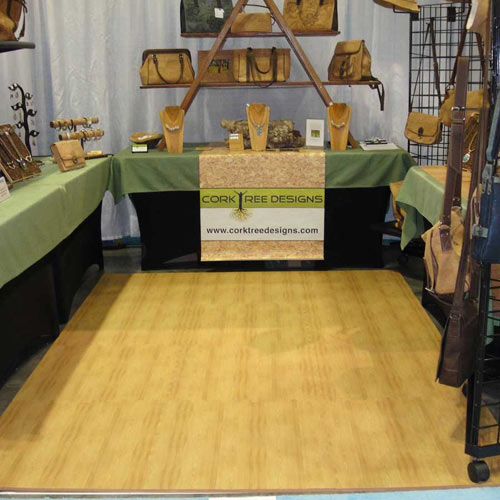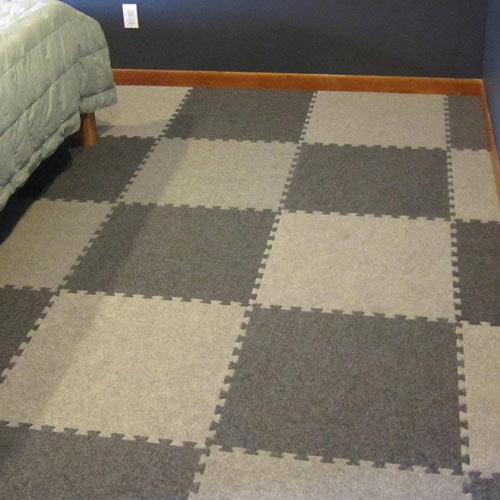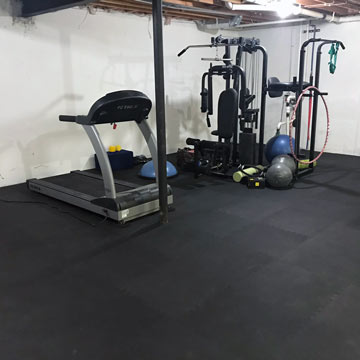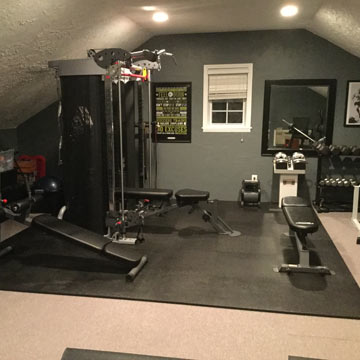 Do you find yourself shopping for soft flooring? Perhaps, you are considering the addition of a workout space or child's play area. Maybe, you want to soften the floor below you with an option that helps reduce fatigue. Or, perhaps you are simply looking for softer flooring options to install in your house, office, boat, porch, or other part of your home. Regardless of the reason, Greatmats offers the best soft flooring options that money can buy - all of which will provide a great blend of quality and performance without looking or feeling cheap.
Foam Carpet Tiles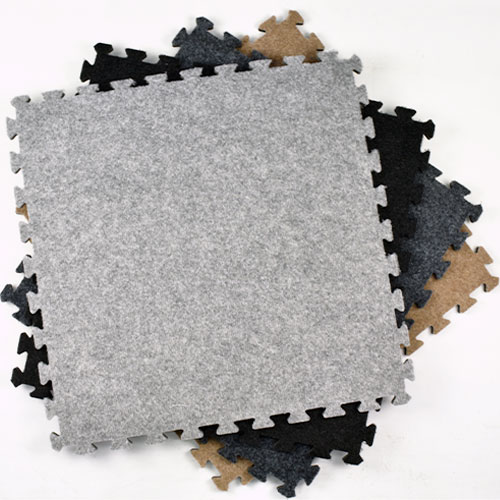 If you want the look and feel of carpet without the cons that accompany traditional carpet, interlocking carpet tiles, such as
Royal Interlocking Carpet Tile
, are an excellent soft flooring option. The tops of the carpet tiles feature a durable carpeting that is bonded to a cushioned foam base, providing a strong tile that will stand up to foot traffic, furniture, and lots of play time. 
They can easily be placed directly on clean concrete or tile without using adhesive. The squares are waterproof and non-absorbent. So, if there are spills or accidents, the tiles won't absorb the liquid – which helps prevent the growth of mold and bacteria! In fact these tiles are so good with moisture that they are often used in boats! This carpet is odor proof, easy to clean, and provides a comfortable anti-fatigue and insulation value similar to traditional carpet. It also provides a stylish finish that is easy to clean by simply vacuuming. 
Foam Exercise Mats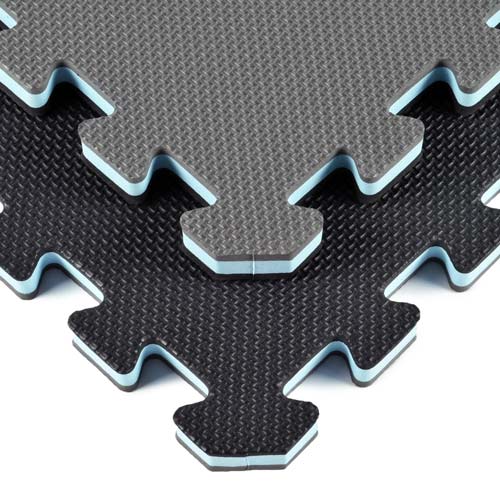 If you're looking for a soft flooring surface that accommodates athletic shoes, the
Home Sport & Play Mat
is among the best colorful interlocking foam exercise mats. These mats are made of roughly ¾ inch thick EVA foam, which provides a flexible consistency similar to a soft rubber while providing more cushion. 
They work great in nearly any setting or environment, as they are waterproof, stain resistant and scuff resistant. This soft flooring provides anti-fatigue properties, taking pressure off of your joints - allowing you to work out longer and play harder. The foam exercise mats absorb shock extremely well and also have a firmness that allows for quick and easy movement. 
They are also reversible and feature a tough thatch surface texture. Installation of the interlocking puzzle mat system is a breeze, and when it needs to be cleaned, this floating floor tile can be vacuumed or damp mopped with common household floor cleaners. Or, if a piece of the system becomes damaged, simply flip it over or pop the damaged tile out replace it in no time!
Interlocking Gym Mats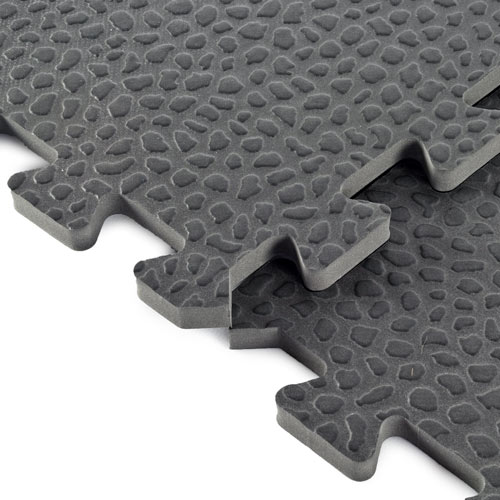 Another soft flooring option that works well in a fitness setting are the
Home Gym Flooring Tiles
with a pebble style surface texture. With a thickness of roughly ⅜ inch and EVA foam material density rating of Shore C 62, this flooring will withstand heavy of exercise equipment and provide protection to the subfloor - whether concrete or cement - against mid to lightweight free weights and the workout force of the human body. 
They provide sure footing and the ability to make sudden and strong moves required to maximize cardio workouts and support light weightlifting. These soft flooring tiles are lightweight and portable with a simple interlocking design. They are also non-absorbent, so they will not soak up sweat or spills from water bottles, and they will not absorb sweat odors. 
Interlocking Wood Floor Tiles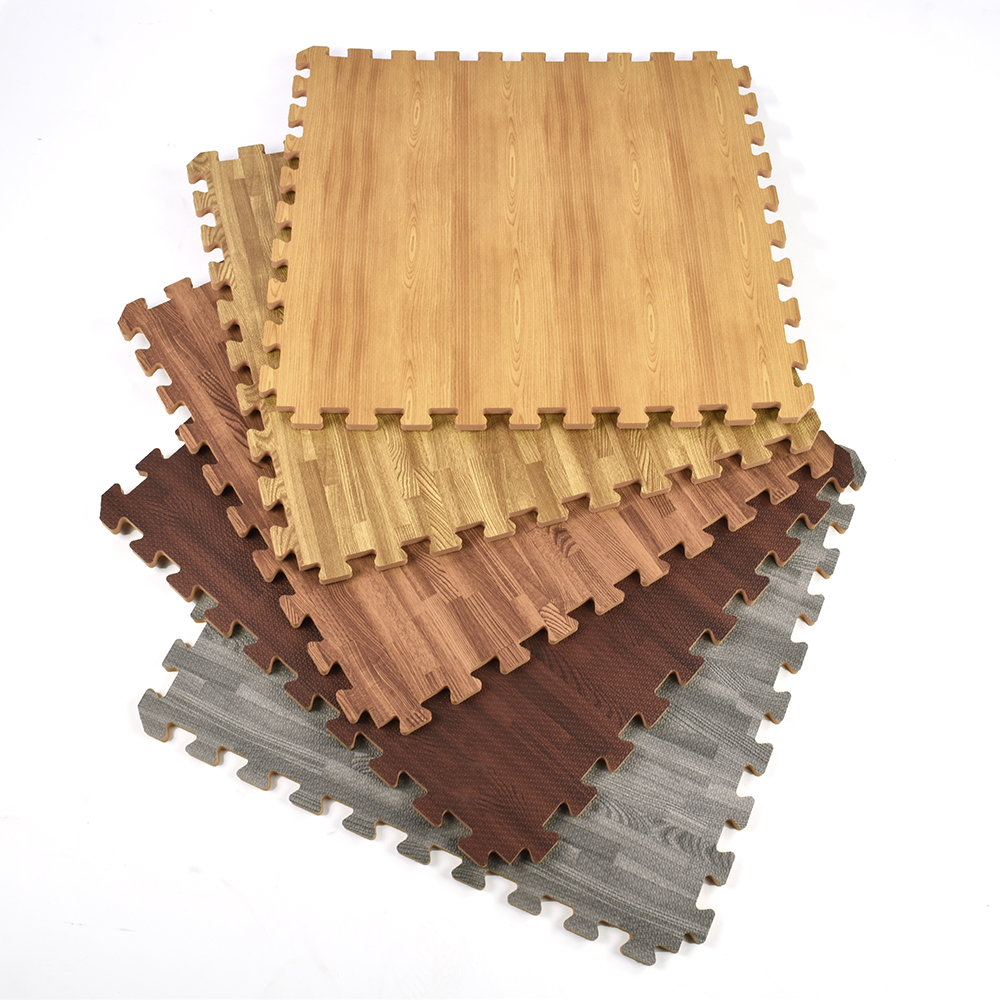 Wood grain reversible foam tiles
are another attractive and cost effective soft flooring option. This product makes for a great exercise or activity flooring. The 2x2 foot tiles are a cushioned, economical alternative to a traditional hardwood floor, and they work amazingly as exercise mats. This is a great DIY installation soft flooring option. It provides the look and elegance of a wood grain floor with added cushioning that is waterproof and durable. These 2x2 interlocking tiles are made from 14mm thick EVA foam and feature an anti-fatigue component that really helps you train longer and harder. 
The colored foam core helps keep the floor looking nice longer if and when wearing starts to occur on the surface. Plus, with a thatch surface on the reverse side, you can easily flip the tiles to preserve your wood grain finished side when high traffic is present or intense activity is taking place.
Colorful Soft Tiles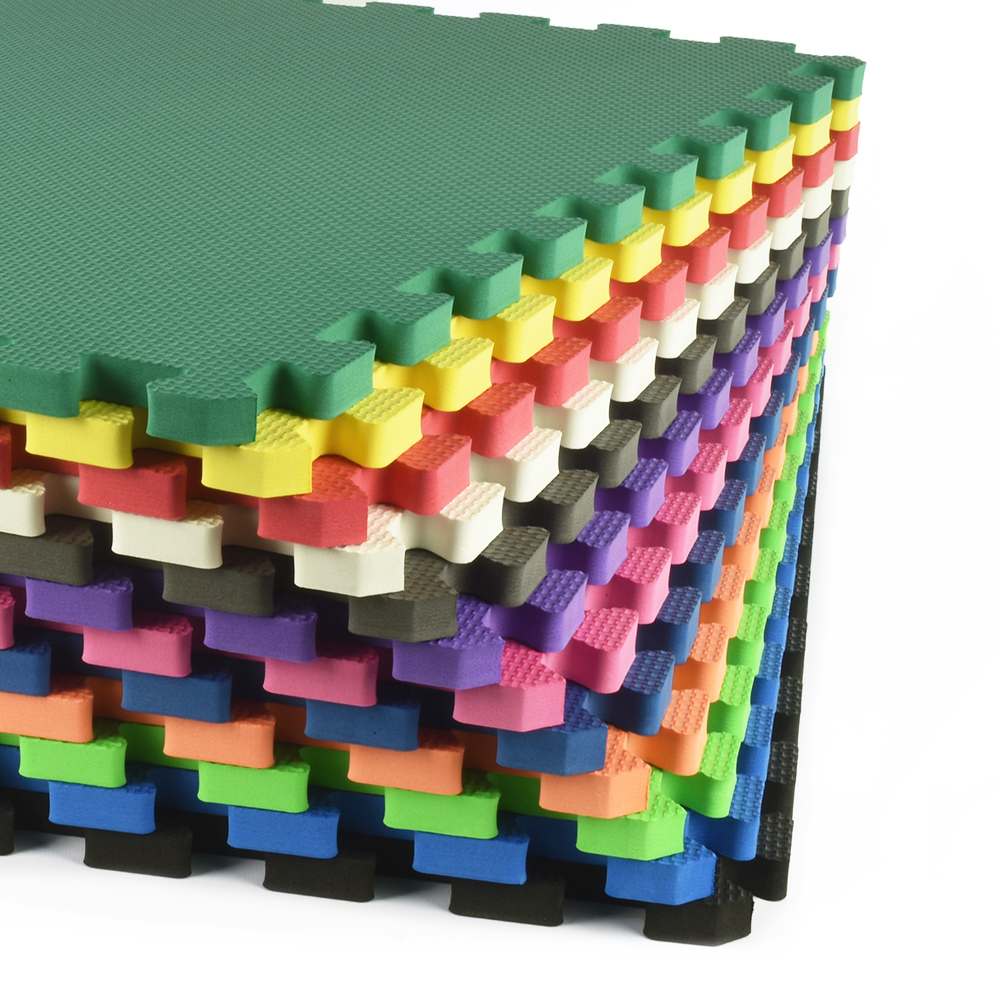 Premium Foam Tile
is a closed cell foam tile that performs really well as a soft flooring option. It is waterproof, stain resistant, and low odor, and it will not absorb moisture or other substances. It is a product that is easy to install with its interlocking design and lightweight portability. It is lead and latex free, and it can be placed directly on concrete or any other hard and flat surface. It has a snug, tight fit without adhesive. Each tile is 5/8 inch thick, and measures 2x2 feet. 
Greatmats for all of your soft flooring needs!
Greatmats offers so many soft flooring options beyond those mentioned, from solutions made of cork, rubber, and pvc - to other foam floating floor options. With the many safe, comfortable, and attractive soft flooring options to choose from with options to suit any design preference or budget, the team at Greatmats will help you find the flooring option that is perfect for your project! No matter which solution you decide on, you simply can't go wrong when you purchase from Greatmats!