Fitness Rubber Mat Trued Black 3/4 Inch x 4x6 Ft.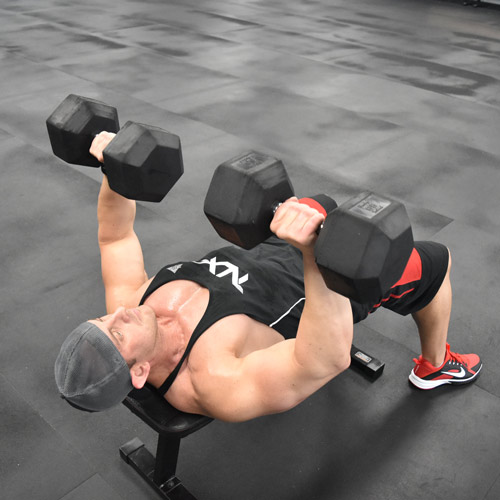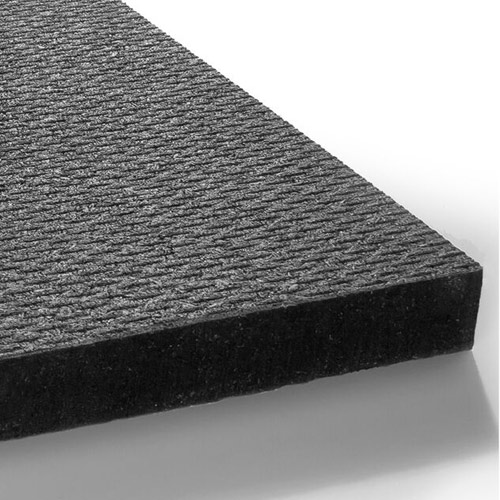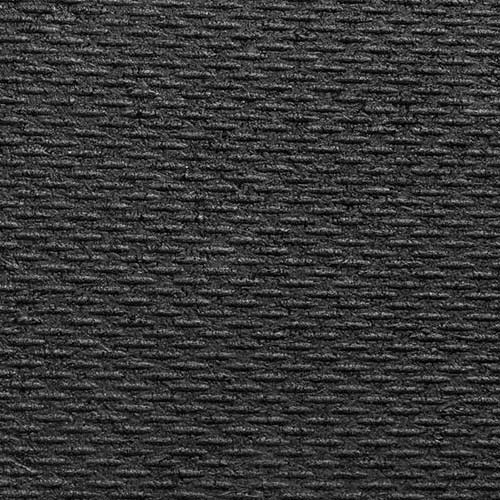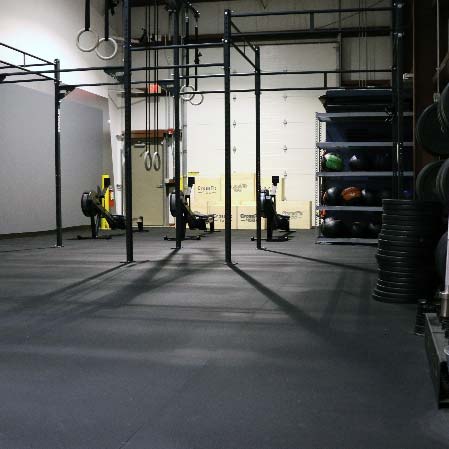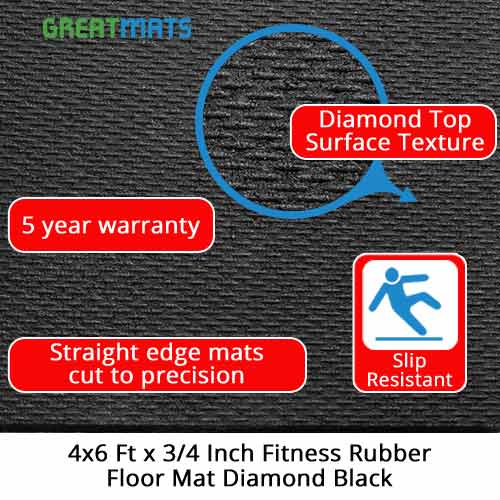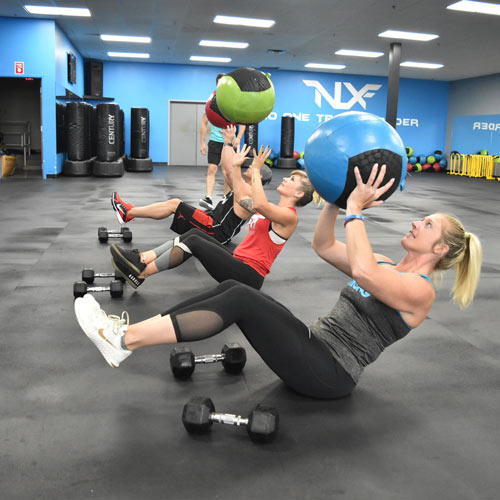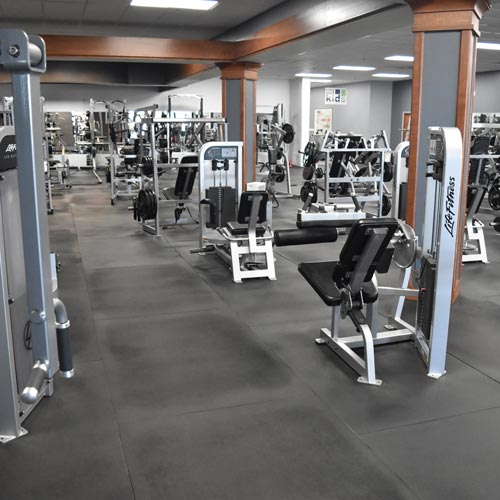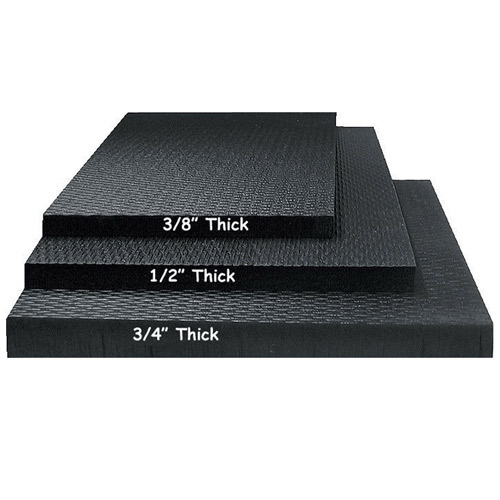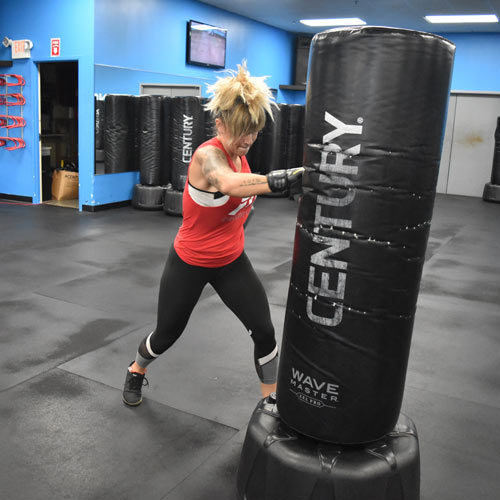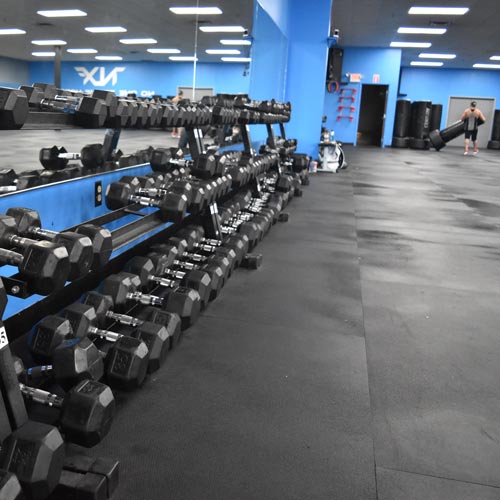 Due to high freight costs, purchases of 10 or more advised
Trued edges cut to precision make for easy assembly
No adhesive required
$71.28
/mat
(You Save 19%)
(11 Reviews )
Ships Out: Estimate 4-6 Weeks

Black
VIDEOS
Exercise Mat Category Video
How To Cut Rubber Mats Video
Commercial Rubber Gym Flooring Video
TOP FEATURES
Due to high freight costs, purchases of 10 or more advised
Trued edges cut to precision make for easy assembly
No adhesive required
Durable long lasting non porous surface top
5 year warranty
Non slip diamond top surface texture
Recycled content
Made in USA
Use Types
Gym Floors, Storage Floors, Ammunition Flooring, Durable Rubber Floors, Weight Room Floors, Athletic Sports Floors, Horse Stall Mats
3/4 Inch 4x6 rubber mats, 4x6 rubber gym mats for gym floors or horse stalls
The 4x6 Ft x 3/4 Inch Fitness Rubber Floor Mat in Diamond Black is one of the most durable, reliable, and longest-lasting floor mats you can find. Fitness Rubber Mat Trued Black 3/4 Inch x 4x6 Ft. can cover large areas while providing outstanding durability, and can be used for a seemingly limitless variety of spaces.
4x6 Rubber Mats Durable Quality

For a high level of durability in 4x6 rubber gym mats, look for 3/4 inch rubber mats. This level of thickness in the rubber flooring provides the highest level of protection for the sub-floor, no matter what kind of activity is planned. Our 4x6 3/4 rubber mats each weigh 105 pounds, so they're made for use cases where the mat will not need to be moved around regularly. For those who need a lighter-weight 4x6 gym mat, we offer products in thinner configurations, including a 4x6x1/2 rubber mat. Due to high freight costs, please purchase 10 or more of this item.

We offer our 4x6 rubber mats in a solid black color or in black with a 25% color fleck. We only use recycled rubber in our mats. This ensures a durable design, while saving customers some money versus new 4 x 6 rubber mat options.

Each 3/4 rubber mat has measurements of slightly less than 4 feet by 6 feet, resulting in roughly 23 square feet of area. With the straight edge on each 4x6 mat, customers can lay the mats side by side and gain extra coverage area. The manufacturer cuts the edges of the mat with a water jet, which ensures perfectly straight edges.

Some customers may prefer interlocking horse stall mats, which have puzzle-style edges, allowing the mats to fit tightly together. With either straight edge or interlocking mats, no adhesive is required for installation.

Revulcanized rubber mats for sale will provide a good value, as they last a long time. They don't absorb water, meaning the rubber flooring will not allow mold or mildew to form. Along the top surface of the mat, we've included a diamond traction pattern. Should the top of the rubber gym mats 4x6 size become wet, the texture helps anyone walking on the surface to avoid slipping. Our 4x6 rubber mats are safe for use in a gym, a horse stall, or as exercise room flooring.

We do not recommend using the 3 4 inch rubber mats in outdoor installations, as the rubber material is not UV treated. Contact Greatmats to learn about our outdoor-safe 4x6 rubber mat options.
4x6 Rubber Mats for Gym Flooring
For an in-home installation, these mats are primarily used in an exercise area. They are thick enough to protect the sub-floor from heavy free weights or exercise equipment.
No matter the size of the exercise equipment that will be placed on our 4x6 3/4 rubber mats, they'll absorb the weight without affecting the sub-floor or the integrity of the rubber material. Our customers will use these mats for weight benches, free weights, power lifting machines, steppers, stationary bikes, rowing machines, and treadmills. (For those who need other sizes to match certain exercise equipment, such as a 4x8 stall mat or a 5'x8' rubber mat, we offer those sizes too.)
When installing these 4 x 6 rubber mats indoors, understand that they emit a rubbery odor when new. Some customers report a sensitivity to this smell, but the odor will fade over time. We recommend only installing this style of mat, which uses sulfur-based adhesives in the manufacturing process, in rooms with plenty of ventilation or in barns.
Our mats work well in many commercial use cases too, such as in athletic fitness centers and professional weight rooms. Considering the coverage area and level of sub-floor protection they deliver, our 4x6 rubber mats provide a high level of affordability. They're a good value, as they last a long time and don't show wear and tear.
Horse Stall Equine 4x6 Rubber Mat Flooring
This 4x6 rubber mat is excellent for equine applications in horse stalls and aisle ways. Whether a horse is shod or bare hoofed, these mats give superior traction, helping reduce the chances of slipping and injuries to your prized animals. While they do not display a particularly cushion or springy nature, they are easy horse's joints, giving them relief from hard concrete and making stall mucking much easier than dirt or gravel floors. Because they are 3/4 inch thick, the mats will hold up against the weight of even the heaviest horses.
Use this product on commercial walkways or any commercial location where a durable rubber flooring is required. They will lay flat when placed over a hard, flat surface while giving that surface superior traction. They can also hold up against heavy equipment while giving workers a slip-resistant work space.
Because they are easy to clean, you'll have a material that enhances the quality of your facility. From homes to commercial centers, these rubber mats will give you years of quality and reliability.
We believe that specialty flooring should be easy to install when at all possible. You should not have to deal with unique tools, special adhesives, or advanced connectors, and you certainly shouldn't need an engineering education to place the mats together.
Fortunately, these 3/4 inch rubber mats are simple to install, and nearly anyone can figure out the installation process, which requires no special adhesives or tools. The mats press up against each other tightly, forming a virtually seamless connection thanks to the trued edges.
Cutting the 4x6 Mats
Cutting could be required if you need to fit the mats to specific areas. While they are made from a strong, resilient material, the mats are actually easy to cut. A sharp utility blade will be able to cut the mats quickly, but be sure to use extreme caution to avoid injury. (Tip: Placing a 2x4 board under the mat will help separate the cut, reducing friction with your blade and making cutting easier.)
Another option to make cutting with a utility blade easier, you can spray a small amount of WD-40 on the knife edge. This helps lubricate the blade and makes for smoother cutting. (Once again, use extreme caution, as the blade will cut with minimal resistance, increasing the chances of slipping.)
Jigsaws and reciprocating saws can also cut the material.
The mats are a loose-lay product, and no adhesives are needed to place the mats.
When the mats are in place and you move the first equipment over the flooring, you may notice some slight movement. While movement may be more noticeable with thinner mats, the 3/4 rubber mats may still move slightly. Don't worry about shifting. Once the equipment is in place, the mats will lay flat and there should be no further movements.
Easy Cleaning 4x6 Rubber Gym Mats
When you install these 4x6 rubber mats, you'll have a product that is easy to clean. In almost all cases, sweeping and vacuuming is all that's required to keep the mats clean. A beater brush vacuum works best for lifting dirt, dust and debris from the surface of the mats. If you have stubborn dirt and grime, you can remove it with warm liquid and a mild cleaner.
In some cases, you may notice an odor after initial installation. However, this odor can usually be reduced by cleaning the mats after installation. Pine-Sol, Simple Green or even highly diluted bleach (about 1 cap per gallon of water) will help eliminate the smell.
In all cases, be sure to test your cleaning method in a small corner before applying it to the entire mat. This is especially important when using cleaning chemicals and powerful vacuums. Never use petroleum-based cleaners.
Because they are made from high-quality recycled rubber, these are some of the most durable and long-lasting mats you can find. To give you even more confidence in your purchase, the 4x6 rubber mats come with a five-year warranty.
This warranty ensures the mat is free of defects in both the material and workmanship. The limited warranty runs from the date of the original purchase. If a defect is found, the customer has 15 days to contact us. If applicable, we'll help you repair or replace the material as soon as possible.
4x6 Rubber Mats for a Wide Range of Purposes
We have a wide selection of top-quality mats that you can use for nearly any space. From workout facilities to commercial applications, you can find the right surface for your unique needs.
Shipping
Ships via freight delivery on pallets.
This Product Ships Freight Only.
Please review our shipping disclaimer.
ANSWERS
Product Questions:
Q: May I have these mats cut to a custom size? Thank you, Ken
A: The customer can cut these mats on site. For custom interlocking projects we have some custom mat cutting options. For straight edge mats we do not have custom cutting options.
Q: Is this price for one single mat? Says 5 minimum, so I wasn't sure if the price is for 5 mats or 1.
A: The price is for one mat.
Q: Do these smell really strongly, especially when you have a lot of them?
A: These fitness rubber mats do have a higher odor than some others. There is a mitigating agent added to help reduce aroma. Contact us for lower odor options that will fit your application.
Q: how do you clean the mats?
A: Here is a link to our cleaning and maintenance instructions: https://www.greatmats.com/specs/humane/maintenance-humane-rubber-mats.pdf
Q: Do you guys install?
A: We do not offer installation services.
Q: WHAT IS THE WEIGHT OF THIS MAT?
A: The 4'x6' 3/4'' thick mat weighs 105 pounds.