Common Interlocking Mats - Foam & Rubber
By Paige Cerulli Created: May, 2022 - Modified: December, 2022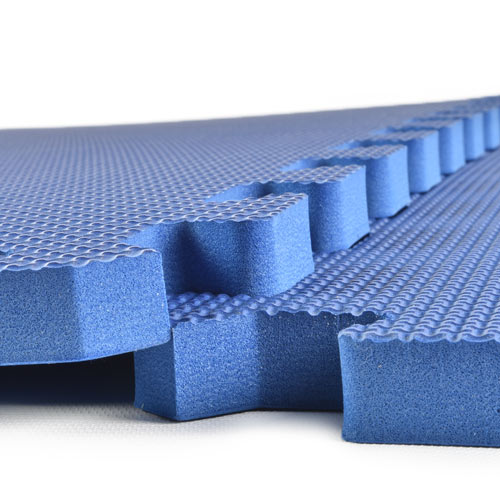 Interlocking mats are highly versatile, making them a popular flooring product. These mats fit together easily, making for easy installation and re-installation as needed. If you're looking for top-quality mats, you'll find a wide selection of interlocking mats at Greatmats.
What Are the Most Common Interlocking Mats?
Whether you're looking for mats for a kids' play area, a home gym, or another space in your home, you'll have plenty of options to choose from at Greatmats. While we offer many different interlocking mats, looking at some of our most popular products can help you to narrow down your search.
Foam Kids and Gym Mats Premium ⅝ Inch x 2x2 Feet
The Foam Kids and Gym Mats Premium are made of a quality EVA foam and are available in 15 color options. Those colors make for plenty of design possibilities, where you can use two or more colors to create fun patterns.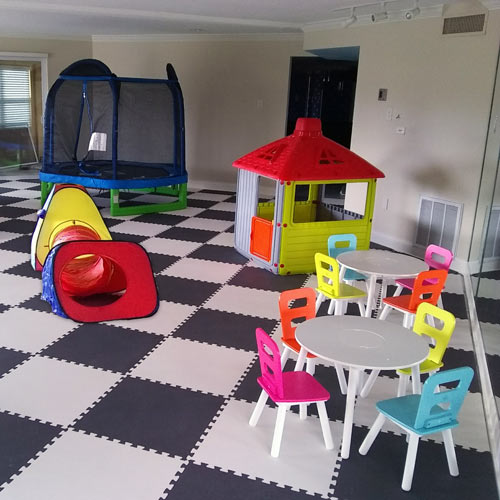 The tiles are waterproof and stain resistant, perfect for kids' spaces. Spills can be easily wiped up, and since the tiles are reversible, if a spill does occur, you can just flip them over.
The foam material is free of both lead and latex, so the tiles can create a safe flooring option for areas used by children. They are backed by a one-year limited warranty.
The tiles provide soft impact absorption, making them ideal for kids' areas, exercise spaces, basement floors, and home gyms. They weigh about one pound each, so a single person can easily complete the entire installation.
These premium tiles measure 2x2 feet, which means they will quickly cover a larger area. Each tile includes two border strips so you can create an island installation with finished edges.
Sundance Mats Interlocking ¾ Inch x 4x6 Feet
The Sundance Mats Interlocking are made of 100% recycled rubber, making them not only highly durable, but also an eco-friendly choice. These tiles provide insulation against cold and damp solutions, and they feature a non-slip pebble top to maximize traction.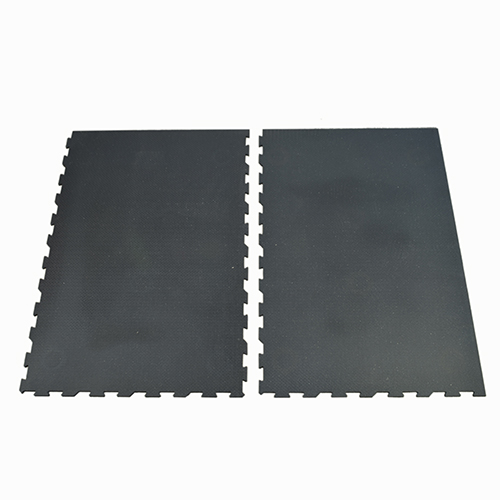 These mats are designed for use in horse stalls, but they're also suitable for commercial gyms and fitness centers. You can use a kit that's available for stalls, saving you time on the installation process and preventing you from having to cut the mats.
These mats feature puzzle style edges, so they fit together securely. Weighing about 100 pounds each, they are a durable flooring choice that can hold up to even the most rigorous applications in horse barns.
The mats are backed by a 10-year limited prorated warranty. They are easy to clean with a broom or vacuum, and you can also mop them with a neutral pH solution.
Choosing the Right Interlocking Mats
When shopping for interlocking mats, it's important to think carefully about your project and which qualities matter most to you. For example, think about how much factors like traction, shock absorption, waterproof materials, and the mat's overall weight matter to you.
You'll also want to think about how you will be installing the mats. Some mats are easier to install than others, and you may need someone to help you with the heaviest mats.
It's also important to think about how each mat can be cleaned. Look for a mat that's relatively low-maintenance and that is easy to clean when it's needed.
Remember, while these are the most common interlocking mats, we carry many other mat varieties, including hook and loop connectors and straight edge mats. We would be happy to help you determine which product is right for your project.
If you have any questions, please contact our Greatmats customer service team. Our customer service team can provide you with shipping quotes, price quotes, and other important information to help you decide which product is best for your needs.