Portable Horse Stall Mats 3/4 Inch x 2x2 Ft.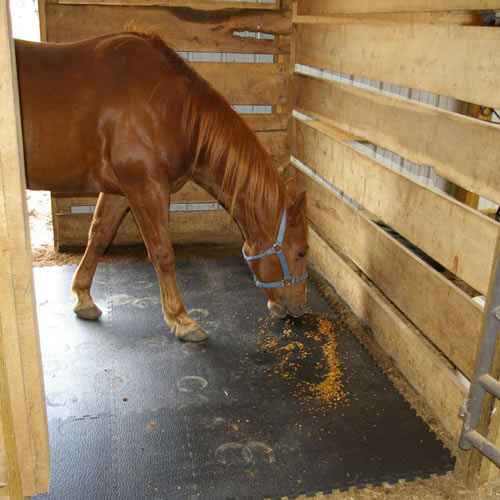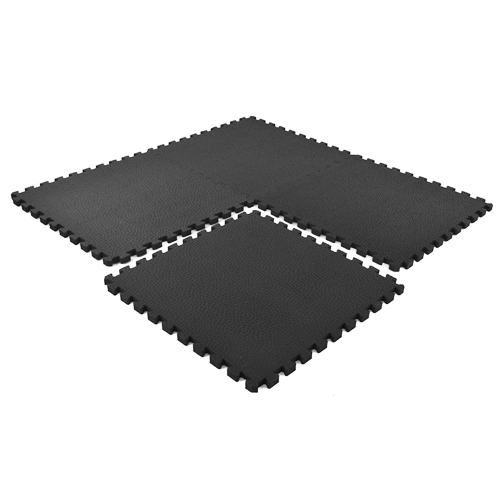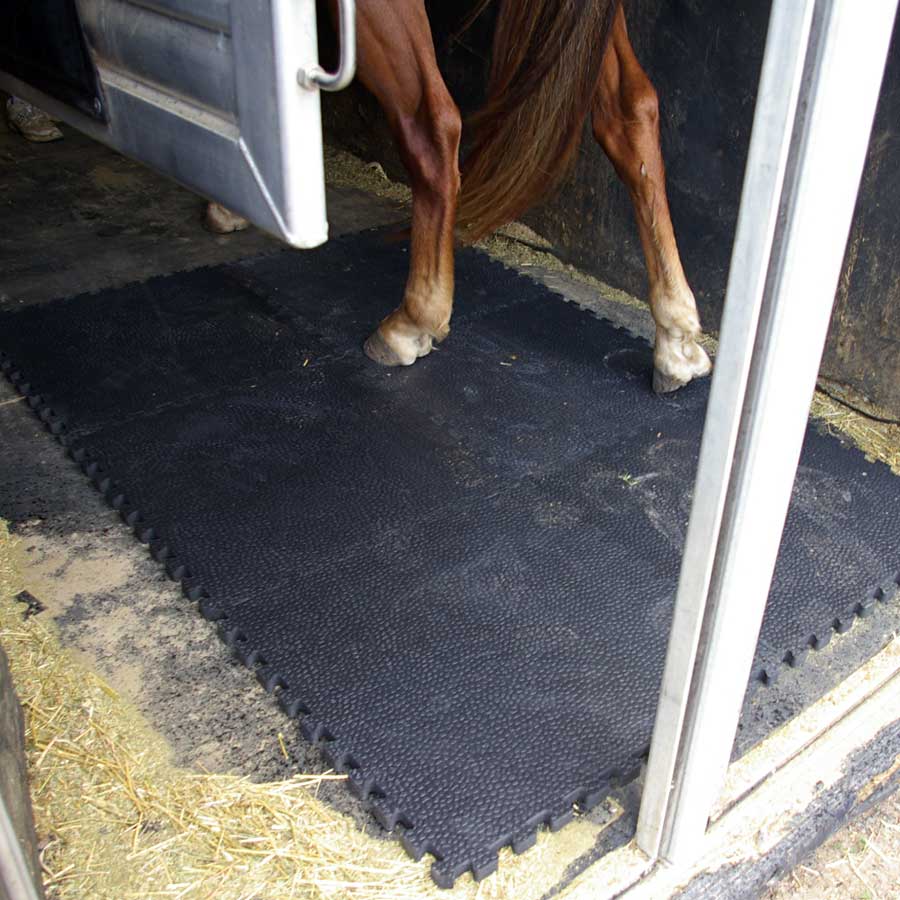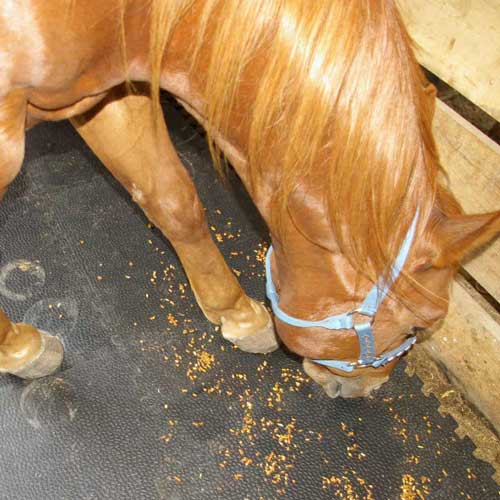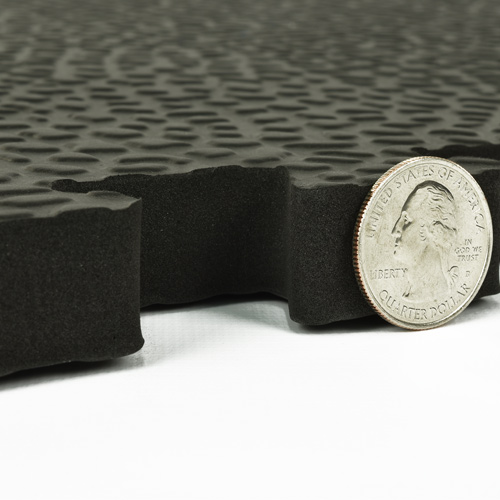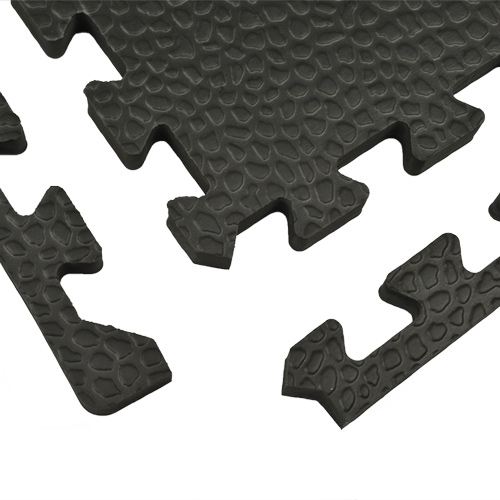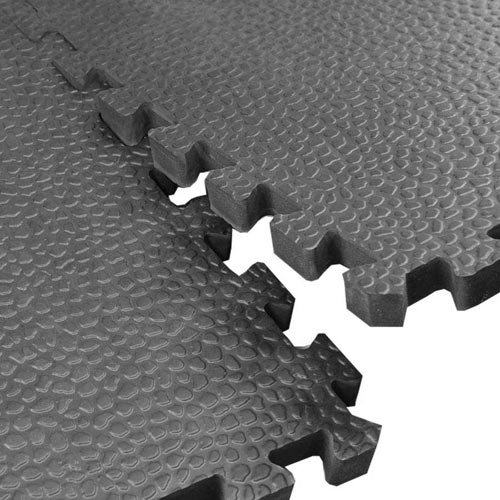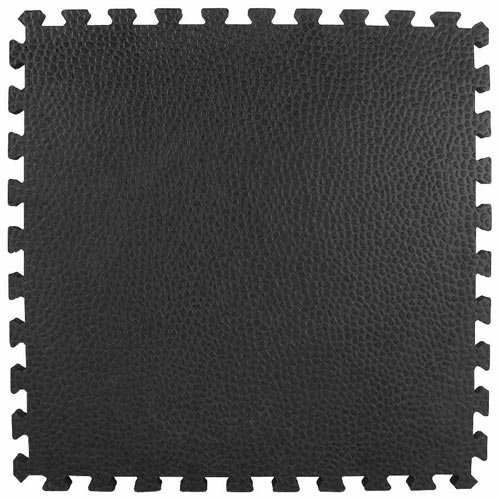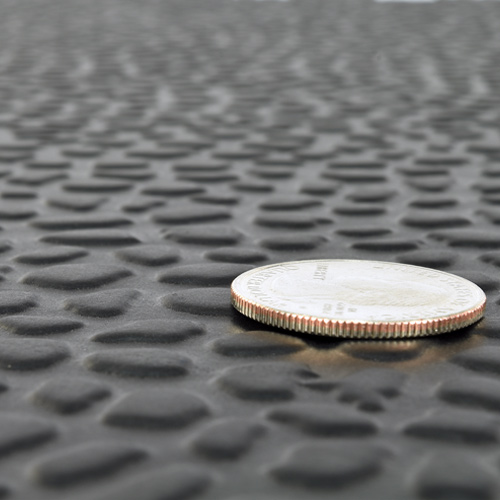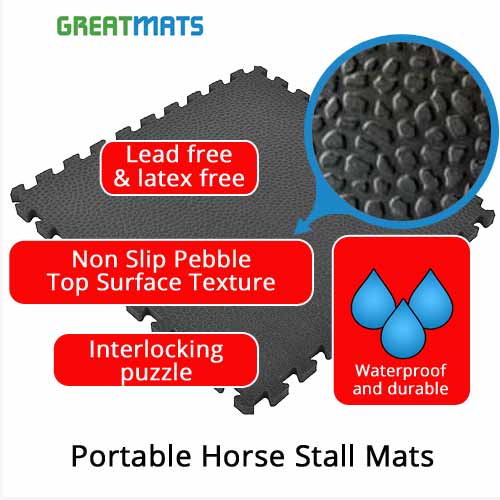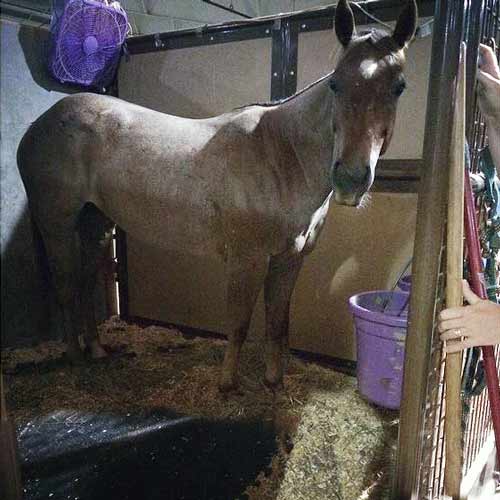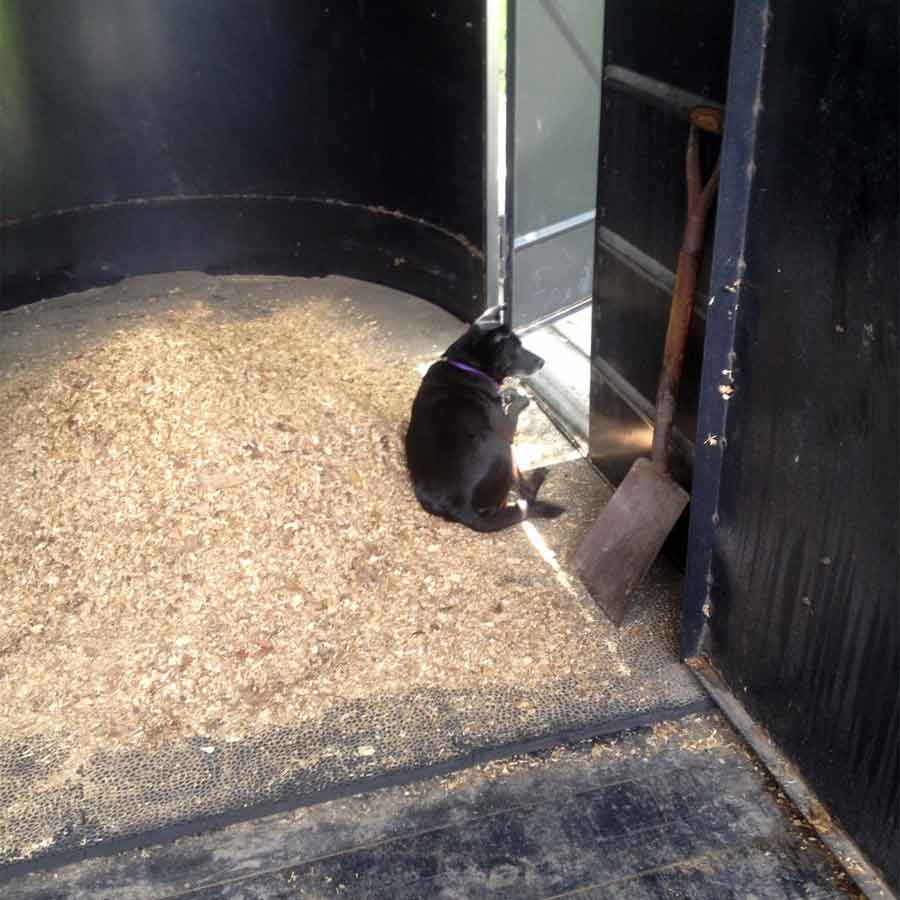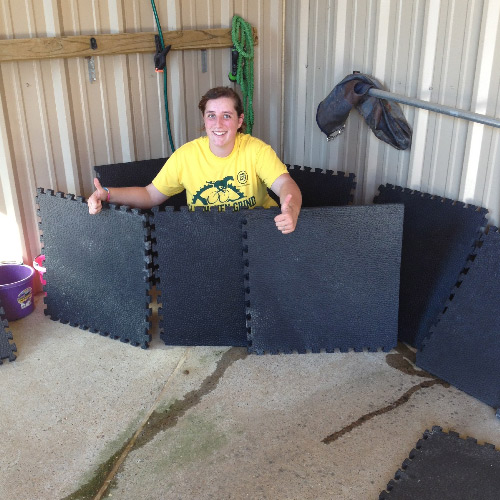 Fast installation at horse shows
Interlocking mat design
Waterproof and durable
$8.98
/tile
(You Save 39%)
(18 Reviews )
Ships Out: Estimate 1-3 Working Days
VIDEOS
Portable Horse Stall Mats - Features and Benefits
Gracie Shepherd Testimonial of Greatmats Portable Horse Stall Mats
Interlocking Stall Mats Video
TOP FEATURES
Fast installation at horse shows
Interlocking mat design
Waterproof and durable
Lightweight easy to carry
Non slip pebble top surface texture
Double sided for longer life
Includes 2 border strips per tile
Easy to clean
Use Types
Portable Stall Mats, Temporary Horse Stall Mats
Portable Horse Trailer and Lightweight Stall Mats
Our high quality Portable Horse Stall Mats 3/4 Inch x 2x2 Ft. consist of foam and are 3/4 inch in thickness. They provide the toughness and support expected, yet they don't have the weightiness of rubber, making them easier to transport. These cover 4 square feet and only weigh 2.2 pounds each. Use these portable stall mats if traveling to equine events for temporary installations and for portable stalls. Our super high density EVA is great for a large number of uses.
Benefits of Interlocking Horse Stall Mats

Use these portable stall mats in areas where horses occasionally will be exposed to wetness, like grooming areas, or where the area needs to be free from debris. These portable mats are made to be waterproof.

It will withstand regular use. However, it is designed to be used in a temporary layout, rather than for permanency. We do not recommend this product for extended permanent use in a horse barn, where a pure rubberized material is a much better option.

Some of our customers have used our portable stall mats for animals other than equines, such as in a dog run. Or for puppies, these make it easy to clean up any accidents.

If moving the animal to a new area, don't leave it standing on the bare ground when it arrives. These foams yield more of a shock absorbent design for horses to stand on comfortably for a longer period of time. These will be gentler on the joints, providing a little bit of cushioning.

Additionally, these will create a flat, sturdy spot for all involved, greatly reducing the possibility of tripping or stumbling in low spots. The flat surfaces created with these will be safer for everyone.

Finally, they are waterproof, meaning moistures drain away. Bare dirt might become muddy with water or liquid waste, leading to an unstable footing. By laying down our horse stable mats, the equine will have a dry space in which to rest while standing, while keeping its hooves cleaner.
Thickness of Portable Stall Mats
A key thing to remember with these is that a portable mat of a good construction quality will have a uniform build that conforms to industry tolerances. Cheaper, lower quality models will have thin areas, which could end up buckling or tearing. Count on us to offer only those with uniform thicknesses.
Our portable horse stall kits are easily carried anywhere. And if it's time to go back to the original location, these are easy to install or take up later.
Because each only measures 2 by 2 feet, it is not awkward to carry for one person. And because the portable horse stall mats are 2.2 pounds apiece, a single person can do this layout successfully.
These have a small amount of give to them, so the grounds don't have to be perfectly level. Understand, though, that these will work better and last longer if used over level and firm ground that's free of sharp objects.
Use a tight to the wall or island installation with these. With islands, there's no need to cut any of them to ensure they'll fit tightly. For a finished edge on the lightweight stall mats, we include strips that will fit perfectly onto the puzzle edges. Installing the borders on one, two, three, or four sides is a piece of cake.
The island install will float in the middle of the space, rather than being tightly against a wall. However, the disadvantage is a handler could trip while stepping over the exposed 19 mm lip.
If encountering walls, cutting is required. Use a utility knife and a straight edge. Have a sharp blade on the knife at all times. If the EVA foams are beginning to fray, swap out the old blade.
If damage occurs, these all-black tiles are reversible. Just flip it over and use the other side to maintain a uniform look throughout.
With a 19 mm thickness measurement, the interlocking horse mats will stand up to the weight of people and horses without buckling. Additionally, the puzzle edge allows them to fit together tightly. Don't worry about seams popping loose, causing a tripping hazard, with the tight interlock edges. No adhesive is required.
The portable horse stall mats color black have a pebbled surface, which provides a little texture on the surfaces. This allows for walking with a far smaller chance of slipping, even when it's wet.
EVA Stall Mat Maintenance Tips
There are a few things to keep in mind when making use of these to ensure they will last as long as possible.
Vacuuming:
 Use a vacuum or broom on these on a regular basis to remove debris. Powerful vacuums potentially could damage the surface, so we recommend testing the vacuum in an inconspicuous spot on the installation to check for possible damage before using it on the full set.
Sunlight:
 We do not recommend exposing these to sunlight for extended periods. If so, these will expand and possibly deform. They are not UV treated.
Temperature Extremes:
 Foam tiles are subject to expansion with dramatic changes in heat and cold or with significant increases in humidity. These will expand and contract if exposed to an annual freeze/thaw cycle in outdoor environments too.
Excessive Water:
 Interlocking stall mats are not designed for use in wash bays. Although they are waterproof, too much moisture will affect them adversely. Instead, consider stall mats with holes that allow moisture to drain through them.
To order these, just calculate the square footage of coverage area required. Then use that number to determine the proper number to order. There is 0.03 sq foot of coverage per unit lost to interlock.
For help with making the correct calculations or to ask any questions regarding our portable stall mats, just contact our helpful customer service team.
FAQ Portable Stall Mats Q&A
What do Greatmats horse stall mats cost?
Expect to pay about $2 per sq ft of coverage for rubberized equine mats flooring. For interlocked designs, $2 to $3 is common. For these portable stall mats made from foams, the cost is around $2.50.
What are the best floors for portable horse stalls for sale?
Rubber stall mats are very sturdy. If transporting the animal, though, rubberized units can be far too heavy to move easily to the temporary stall location. Instead, try our lightweight portable stall mats, which are easy to transport, maintain, and store.
How thick should 4x6 stall mats be?
They typically measure 3/4 inches as the industry standard. However, they are available anywhere from 1/2 to 7/8 thick. Occasionally, they can measure 2 inches. For a more permanent design, go thicker, because it will stand up better to constant use.
How often do portable horse stall mats need to be cleaned?
Damp mop this product with common household floor cleaners minus bleach, but don't expose them to wetness for long periods of time. For small stains that require a spot cleaning, use a scrub brush with soap and water on the spots without worrying about discoloration.
How do I stop my portable stall mats from moving?
Place the edges up against the walls. This will hold the portable horse stall mats in place, even if the animal frequently tries to paw at them. For installs of islands, if not using interlocked pieces, consider using heavy duty tape to hold them together. Some customers have drilled anchor holes through the material, securing them to cement with concrete screws or to the dirt with metal anchors.
Maintenance
Product can be damp mopped with common household floor cleaners, avoid bleach.
Shipping
Ships in cartons via ground service to your door, for larger orders product may ship freight delivery.
This Product Ships UPS Ground, FedEx Ground and/or Freight.
Please review our shipping disclaimer.
ANSWERS
Product Questions:
Q: Does each 9 dollar order come with 25 mats? Or is it 9 for one piece? Just confused on the specs. Thank you!
A: The price listed is per tile.
Q: How many mats would I need for a 12x12 stall
Q: How many mats are needed for a 10'x20'?
A: A 10x20 area would be 200 square feet. Each tile covers 4 square feet, so you would need 50 of these tiles for an area that size.
Q: Is there a bulk price discount? I have 7 10x12 stalls I'd love to have rubber flooring in, but I am on a budget. Thanks,
A: We do offer volume discounts. Please contact us at 877-822-6622.
Q: Is there a minimum you have to order for the portable mat?
A: We do not have a minimum purchase quantity for this product.
Q: Are these durable enough to use as permanent stall mats?
A: These are very durable and will last a long time when placed over a hard, flat surface such as concrete. With that being said, they will not last as long as rubber horse stall mats.