Horse Mats Options and Services
By Paige Cerulli Created: June, 2017 - Modified: October, 2023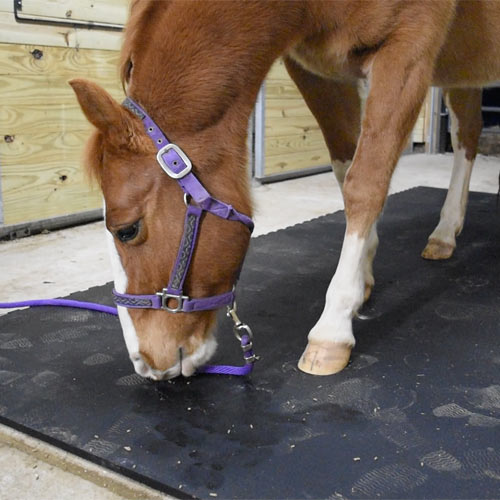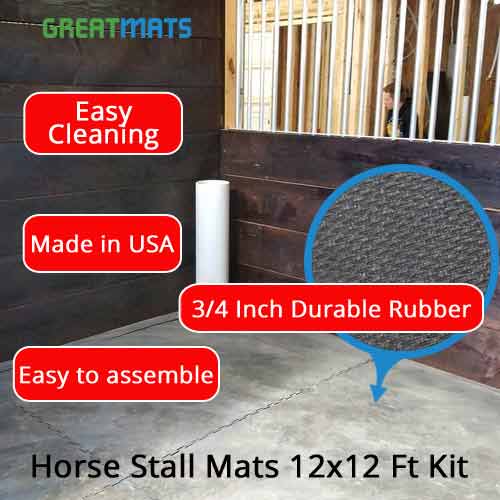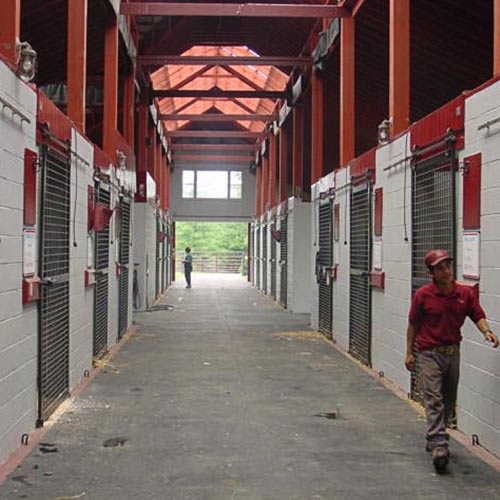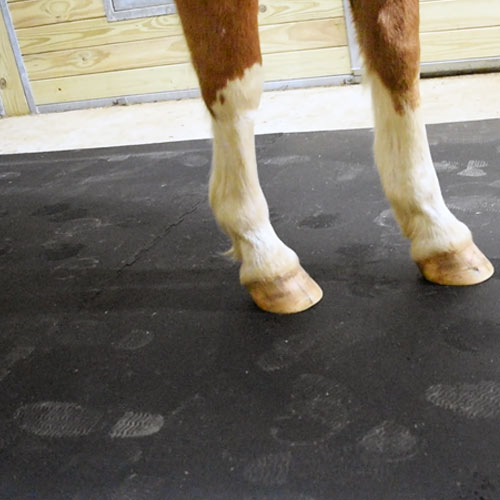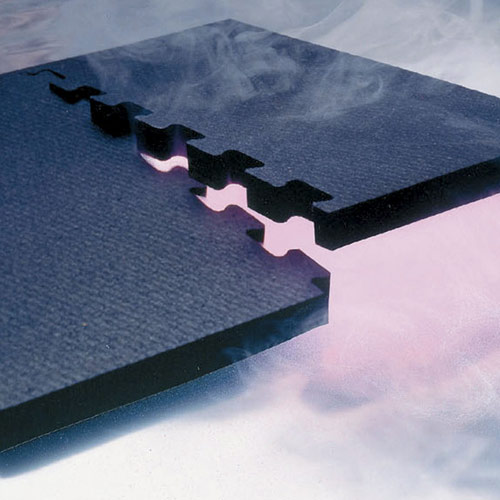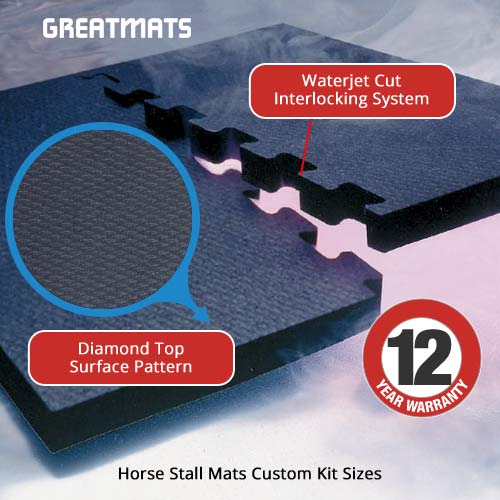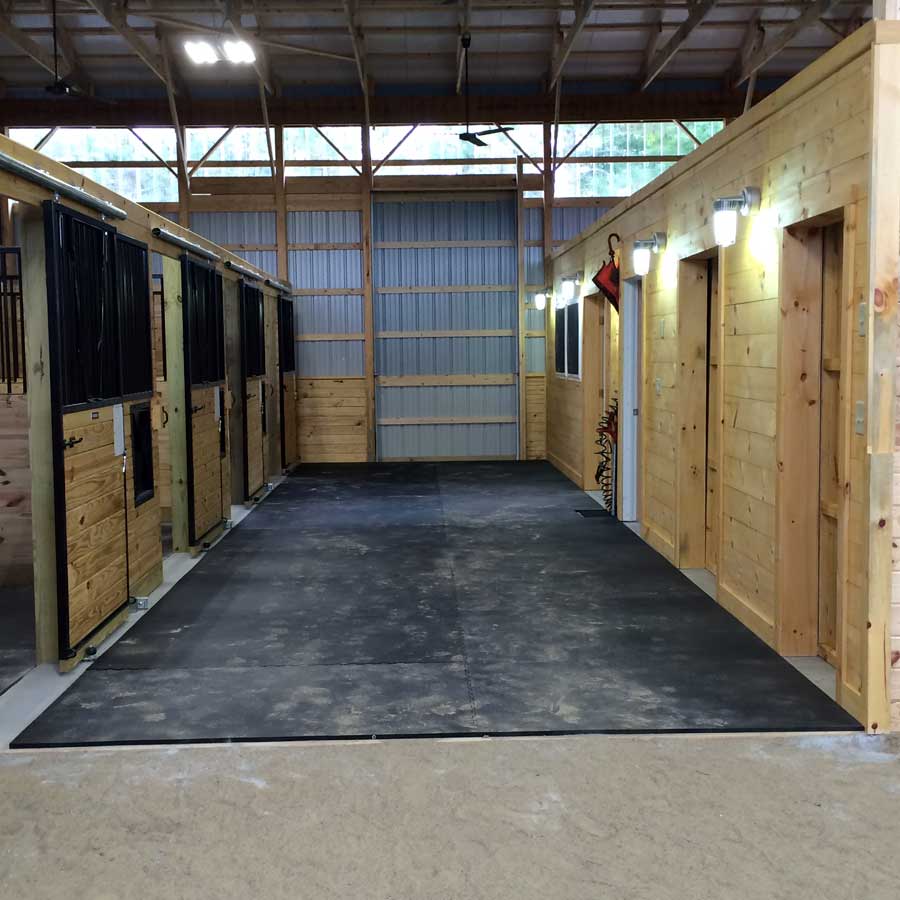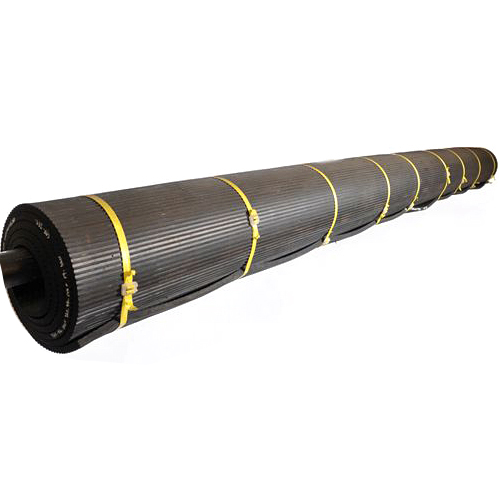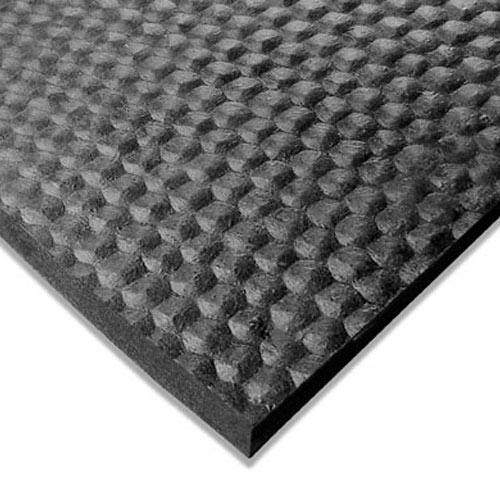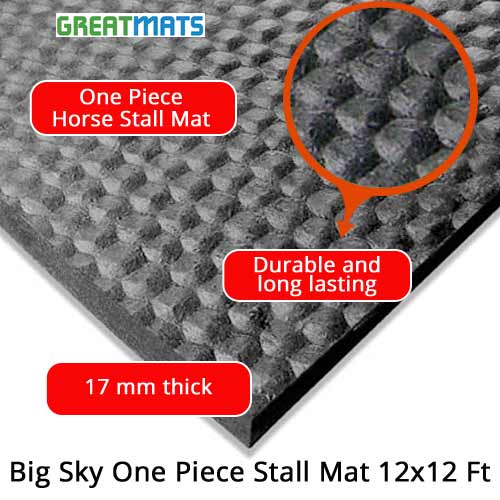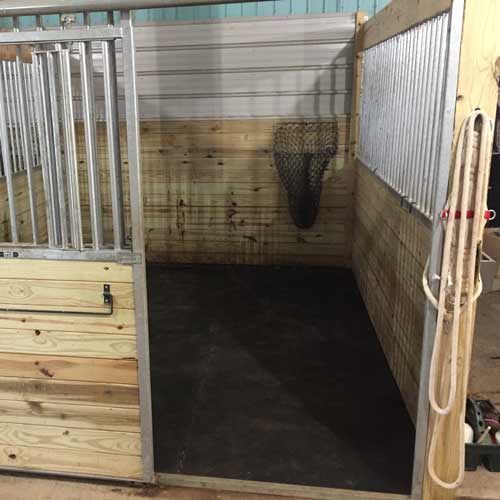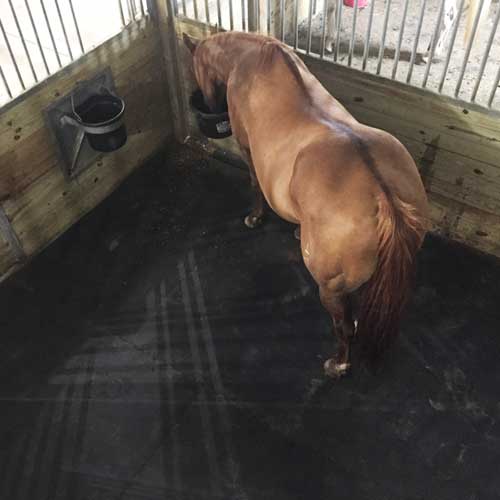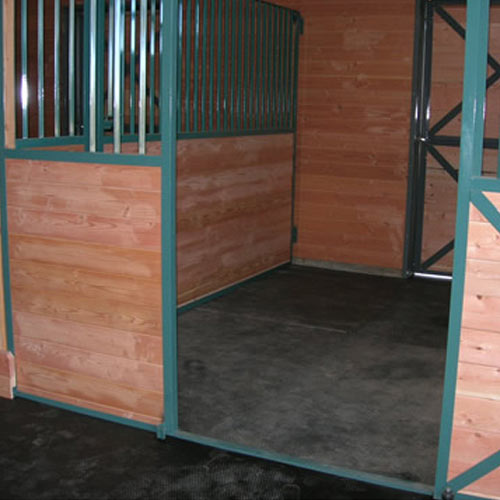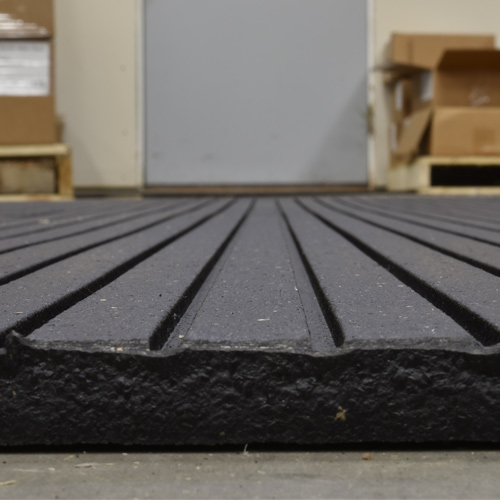 Rubber horse stall mats serve many purposes around your barn. Not only can they make stall surfaces safer and more comfortable for horses, but they can also be used in
grooming stalls
, barn aisles, wash stalls,
tack rooms
, horse trailers, and more.
When choosing the right rubber stall mats for your
barn
, variety and quality are important. That's why Greatmats carries rubber horse mats of different sizes,
thicknesses
, and colors. These mats are suitable for both indoor and outdoor applications, and you can find products to outfit your entire barn.
With more than 60 horse stall flooring products, you have plenty of products to choose from.
Horse Stall Mats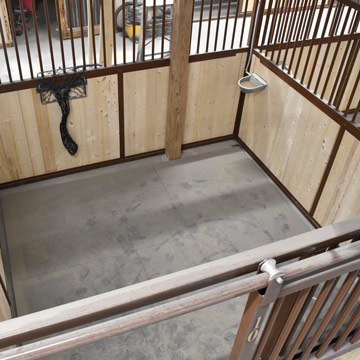 Greatmats horse stall mats are available in many
sizes
, thicknesses, and styles. Our interlocking horse stall mats are particularly popular because of their ability to form one unified surface. With the mats locked together, they're less likely to shift, making stall cleaning easier.
If you want to save on
installation
time, then consider an interlocking stall mat kit. These kits are designed to fit stalls with common dimensions. You won't have to worry about cutting mats to fit, so installation is faster and easier.
We also stock straight edge horse stall mats in multiple thicknesses. These 4x6 foot mats are available in 3/8, ½, and ¾ inch thicknesses. The thicker the mat, the
heavier
it is, but the thicker mats also offer increased durability and are less prone to shifting.
Any of these stall mats are also great choices for use in grooming stalls.
Wash Stall Mats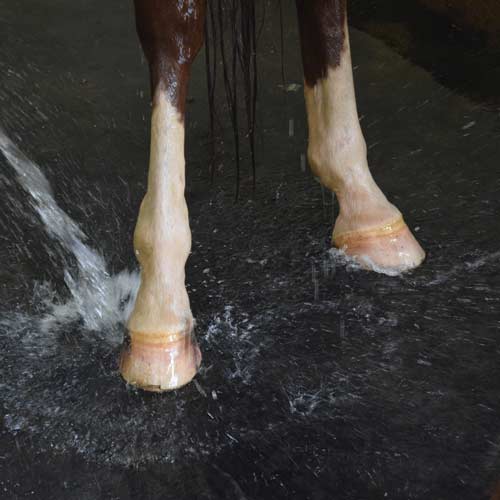 Wash stall mats
need to maximize traction even when they're wet, and Greatmats offers multiple options that help to keep the area safe for both humans and horses.
Our Ring Mat is a great choice for both indoor and outdoor wash stalls, since its rings allow water to freely drain through while keeping horses and humans up out of the water. The mats interlock together to create a singular surface that isn't easily moved, and the water is fully waterproof and durable. They're backed by a 1-year manufacturer's warranty.
The Washbay Ribbed Top Kit is also ideal for wash stalls and grooming stalls. Its ribbed top texture maximizes traction when the flooring is wet, and the mats interlock together to prevent shifting. The tiles measure ½ inch thick and the kit includes tiles for a 10 x 12 foot surface. Kits are also available in 10 x 10 foot and 12 x 12 foot sizes.
Portable Stall Mats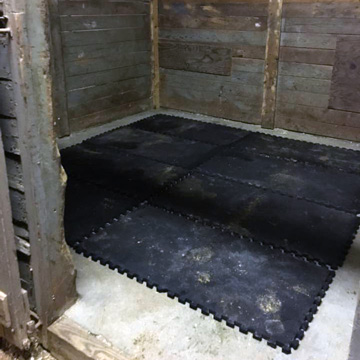 If you travel to horse shows and events,
portable stall mat
kits can let you easily bring those mats with you. These mats are lightweight yet still highly durable, and they can function as therapeutic stall mats that help to keep your horse comfortable.
Each mat is much smaller than traditional stall mats, measuring just 2x2 feet, which makes them easily manageable by a single person. They interlock together tightly, but can also be separated for storage and transportation at the end of your show. Since these mats are lightweight and easily portable, they're also ideal for use in trailers. Using them in trailers on your way to an event means you don't have to worry about finding storage space, and it gives your horse the benefit of increased comfort during a trailer ride.
Barn Aisle Flooring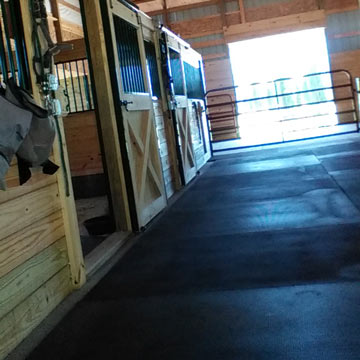 While any of our interlocking or straight edge stall mats can be used in a
barn aisle
, rolled rubber footing is also suitable for this large-scale application. Our rubber flooring rolls are available in different widths, lengths, and thicknesses, and they can make your barn aisle installation easier. They may also save you money over the cost of using stall mats or other products in an aisle, but they still offer traction and shock absorption.
While rolled rubber quickly covers large barn aisle surface, our Equine Paver Tiles are another top choice for barn aisles. These tiles are made of recycled rubber and they provide excellent shock absorption. They create a visually appealing surface ideal for barn aisles, breeding facilities, show barns, and more.
Do you need bedding with horse trailer mats?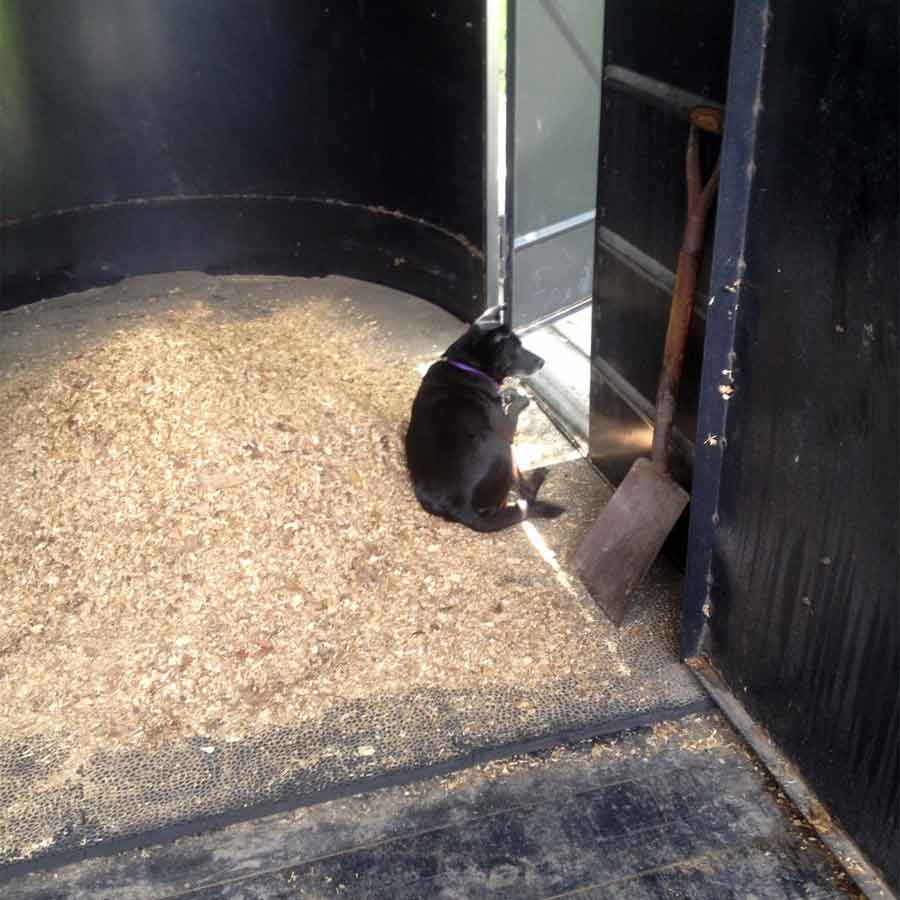 Whether or not to use
bedding
with
horse trailer mats
depends on your personal preferences. Some horse owners believe that bedding can help to improve hoof traction and reduce heat transfer to hooves during trailering. Bedding has the added benefit of absorbing urine during a long trailer ride.
Other horse owners believe that horses have better traction when their hooves make direct contact with rubber trailer mats. Some owners think that bedding can contribute to respiratory issues during long trailer rides.
It's absolutely possible to use trailer mats without bedding, but the choice of which option is best is up to you.
How much do rubber stall mats cost?
The cost of rubber stall mats varies depending on the mat's thickness, quality, and size. Buying stall mats in bulk can help you to save money. Contact us for special pricing on bulk orders.