Top 5 Portable Horse Stall Mats - Lightweight Floor Mats for Horses
By Julia Nass Created: July, 2017 - Modified: October, 2020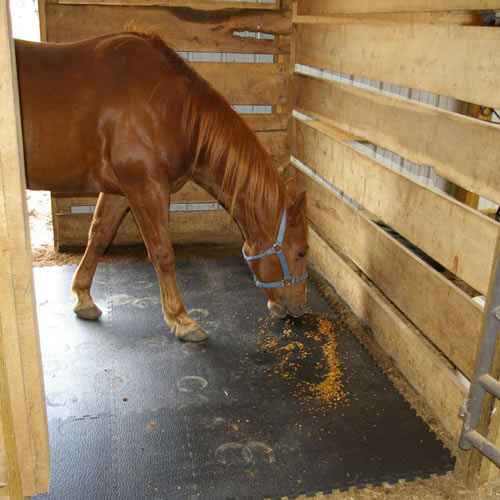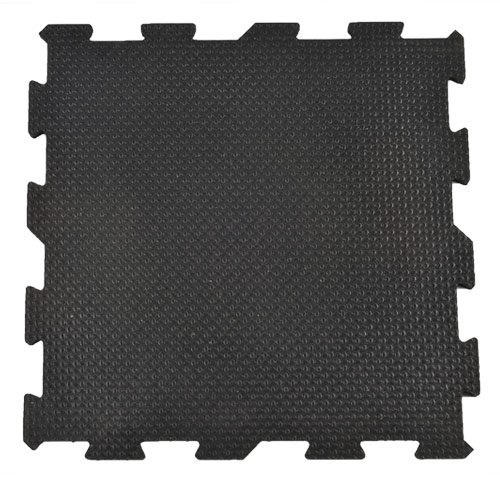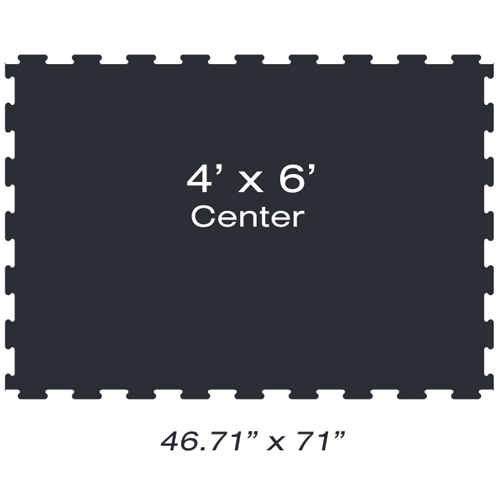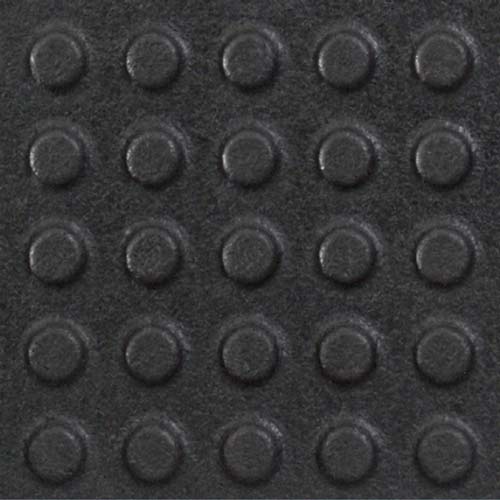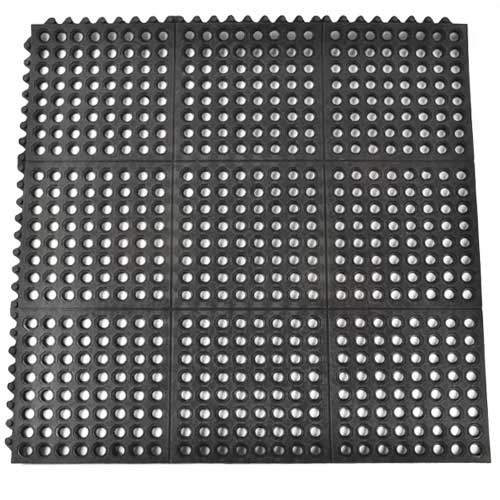 Traveling with horses is a big job. Don't let transporting heavy horse stall mats be part of the hassle. Lightweight stall mats make the entire transportation process simpler. At the same time, there is no reason to forego durability or longevity just for transportability. The following five horse portable stall mats are lightweight and easy to handle during transfer. Yet, each one will last you no matter how many times you install, uninstall and install again. Check out the following of Greatmats' top five portable horse stall mat solutions.
1. Weight: High Density Foam Portable Horse Stall Mats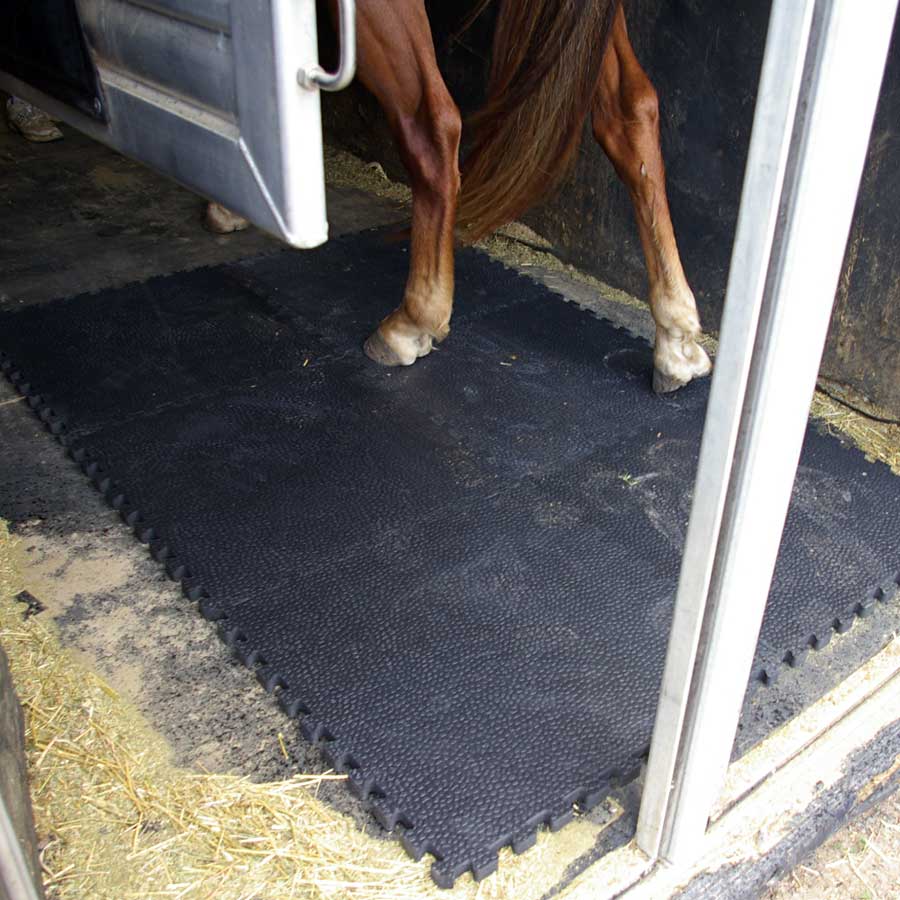 For those interested in the most lightweight stall mats, Greatmats recommends its
Portable Horse Stall Mats
. Each mat weighs in at a mere 3.6 pounds and is specifically designed for hassle-free installation and transportability. These portable stall mats are made of high density EVA foam, which is why they are so lightweight.
Despite being lighter weight than any other lightweight stall mats on the market, these mats will still withstand heavy horse loads. They are also waterproof and easy to clean with common household floor cleaners (avoid bleach). Because they are designed for temporary installations, this product is not recommended for extended or permanent use.
2. Convenience with Durability: Sundance Mats 2x2 ft x 3/4 interlocking black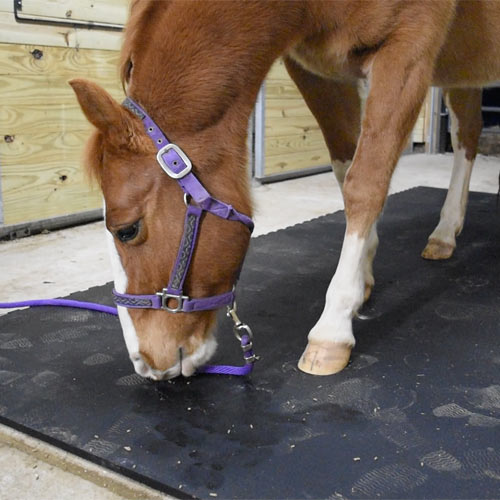 Interlocking Black Sundance portable stall mats
are the most durable portable stall mats that still maintain the ability for easy transport. Tiles are designed with an easy-to-use interlocking connecting system that will not degrade no matter how many installations occur. At the same time, they are a solid 3/4 inches thick for maximum durability, longevity and anti-fatigue benefits.
Tiles can be used as either a temporary or a permanent horse stall flooring option. Either way, tiles will not come apart unless you choose to deinstall them. Then, they are as easy to take up as they are to put down. Each mat is easy to carry and handle at 2 x 2 feet and 17 pounds. These tiles require no extra maintenance beyond hosing off or damp mopping with a pH neutral cleaner.
3. Limited Seams: Foaling Stall Mats 4x6 ft bx 1/2 inch center black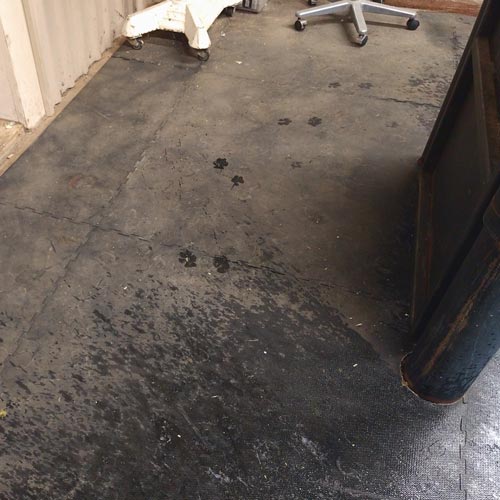 For a portable horse stall mat without many seams, choose
Foaling Stall Mats
(4x6 ft, 1/2 inch center black). Many seamless horse stall mats weigh too much and are too cumbersome to be easily transportable. Foaling Stall Mats, on the other hand, provide a lighter weight option that still maintains the benefit of fewer seams.
These portable horse stall kits come in interlocking tiles that fit tightly together again and again. Tiles can be configured to cover any size area and are easy to install. These portable stall mats are made from high quality recycled rubber that is anti-fungal, anti-bacterial and non-porous. Further, tiles are urethane free and will not emit toxic fumes.
4. Price: 4x6 ft x 1/2 inch straight edge pebble top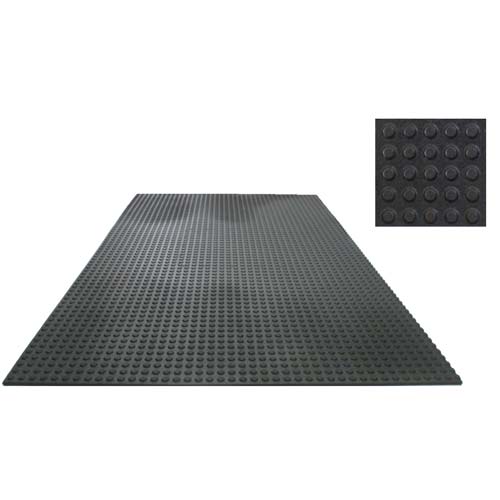 If low-price is the top priority, Greatmats recommends
Straight Edge Button Top (4x6 ft x 1/2 inch) tiles
. With high-quality tiles at the lowest possible price, these portable horse stall kits yield the best bang for your buck.
Straight Edge Button Top tiles are designed to reduce back and leg strains that can lead to animal injuries. The pebble top surface finish increases traction and safety for footing. Plus, tiles insulate against cold and damp conditions to help create a comfortable and healthy environment for animals. Choose any number of tiles to create the floor area you want.
5. Drainage: Ring Mat 3x3 ft for Equine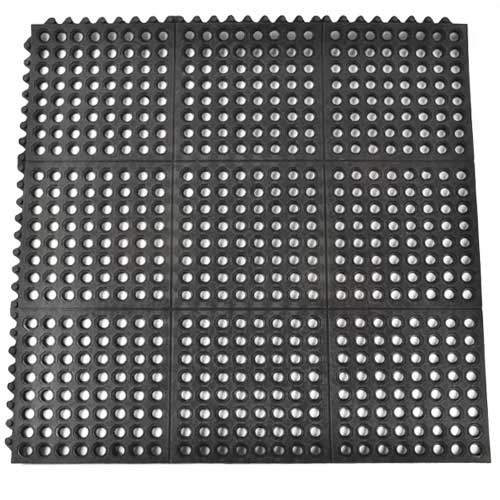 Ring Mat for Equine
(3x3 ft) is Greatmats' best selection for lightweight stall mats with drainage. Each tile is made of rubber that is ring-perforated so water can free flow through the tiles. They are especially designed for wet areas like wash bays. If you need to easy lay out flooring for a water-prone area, these portable stall mats will do the trick.
Each 3 x 3 mat weighs only 25 pounds each and is 5/8 inches thick. Tiles are made of durable and long-lasting non-porous rubber material. Further, the tiles provide an anti-fatigue function for animals and feature an anti-slip surface. These mats help reduce clean up time and bedding costs, which is a huge perk when traveling.
No matter your portable stall mat needs, Greatmats customer service can help you. Visit Greatmats.com to view many more horse stall mat products or get in touch with customer service. Greatmats will not shy away from assisting you to complete a top-notch flooring installation for you and your family, all animals included.