What are stall mats and what are they made of?
By Greatmats Staff Created: December, 2018 - Modified: September, 2023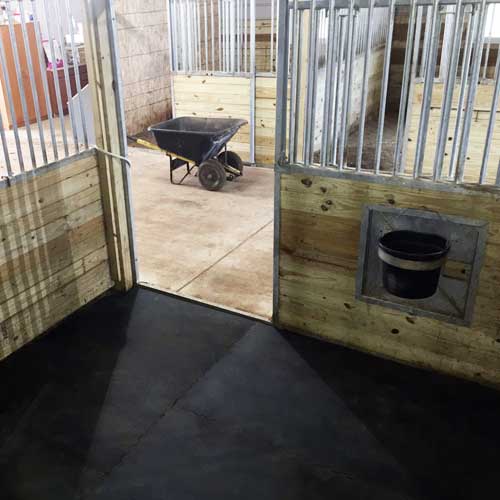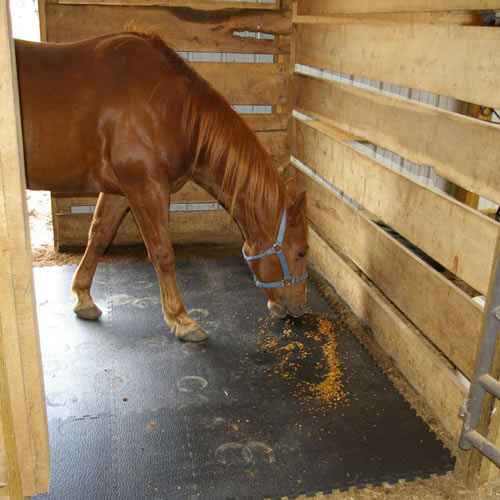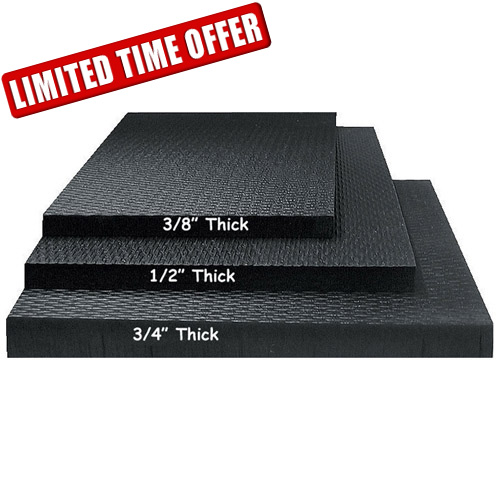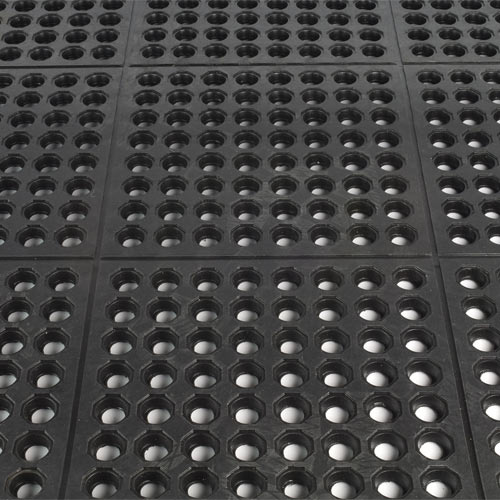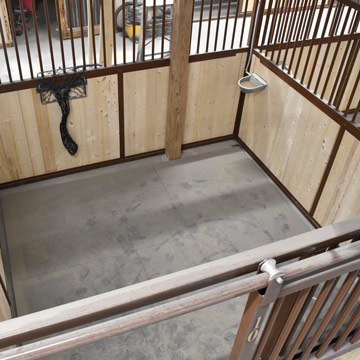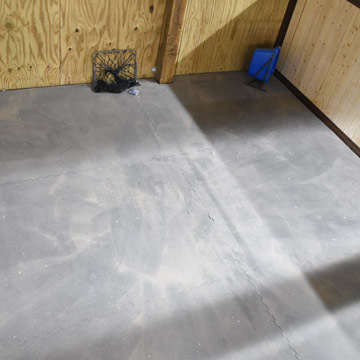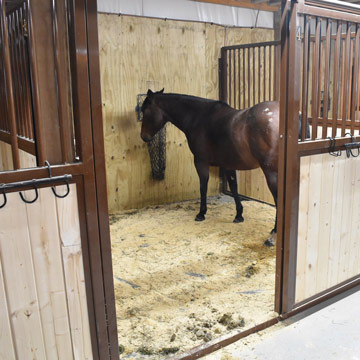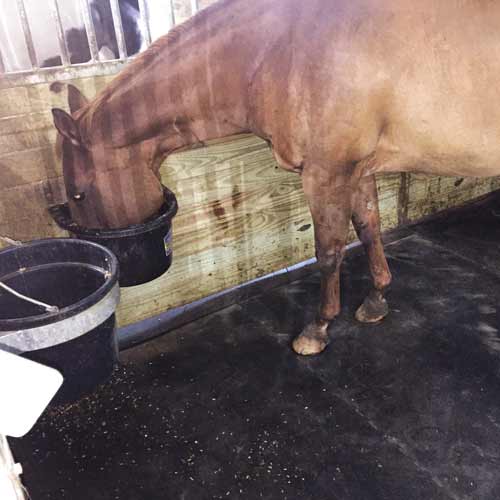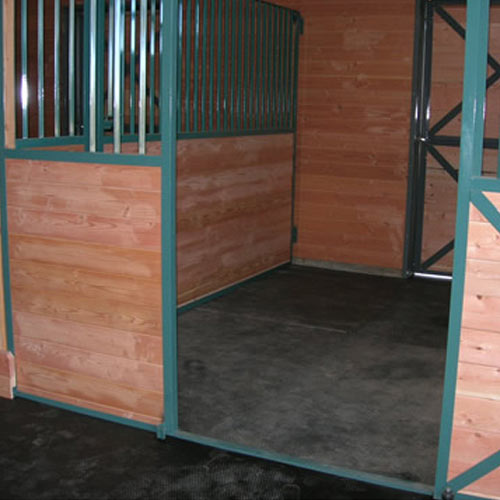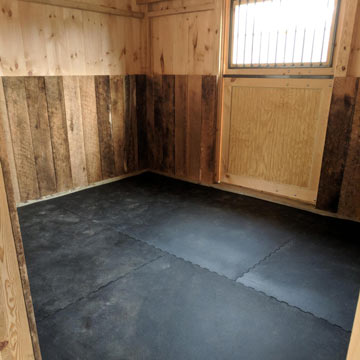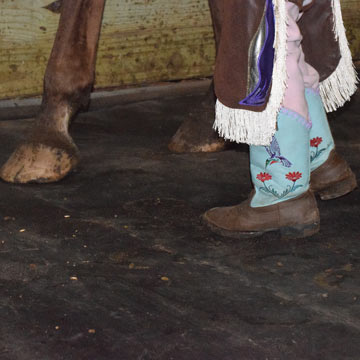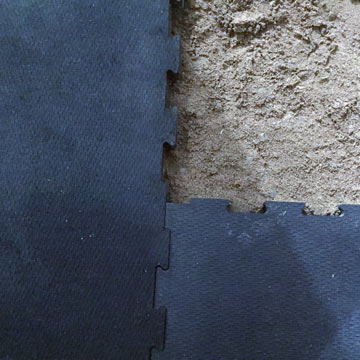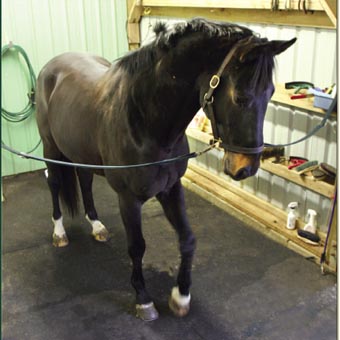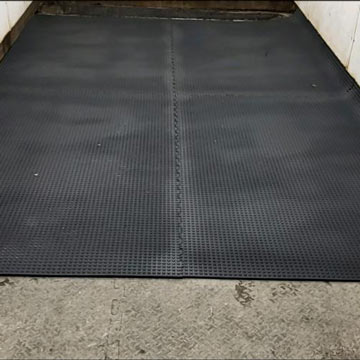 So you're building a horse stable, a home gym, or lining a livestock trailer or pickup bed for the first and people have recommended using stall mats. But you're not really sure what stall mats are or which one you should choose. With this guide to stall mats, you can make an informed decision.
What are stall mats?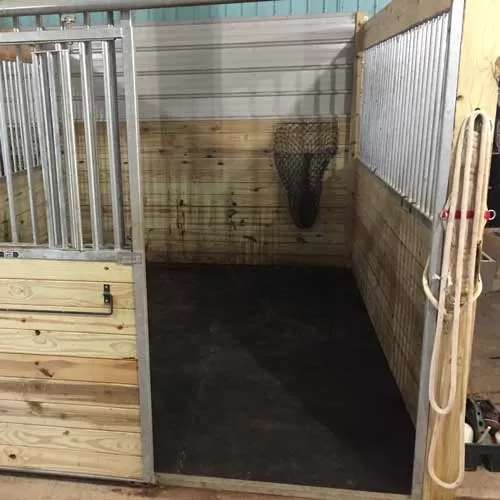 Stall mats are anti-skid floor mats that are used in large animal barns to aid the comfort and health of the animal.
Due to their durability and versatility, stall mats can be used to reduce fatigue on horses or cattle when their barn stalls have a hard floor such as concrete. They can also reduce erosion of dirt or crushed rock stall floors due to pawing, pacing or mucking. Stall mats also make cleaning stalls easier as it keeps bedding from getting mixed into loose subsurface material and the non-absorbent rubber surface can be easily disinfected.
What are stall mats made of?
Stall mats are most often made of rubber and sometimes a high density EVA foam.
The rubber material can vary slightly, but it is most often made from recycled tires. Vulcanized rubber stall mats will be stronger and are completely waterproof while non-vulcanized rubber may require a greater thickness to get the same durability and does run limited risk of liquids permeating into the mats if power washed or soaked.
In the case of a high density foam stall mat, these mats are designed for portability and some durability is sacrificed for the sake of convenience.
How much does a stall mat weigh?
The weight of a stall mat is greatly dependent on the size, thickness and material of the mat.
A standard rubber stall mat is 4x6 feet in size and 3/4 inch thick. These mats typically run about 100 pounds per mat.
You can find rubber stall mats that are thinner, have smaller dimensions or are perforated, therefore reducing the weight. A 1/2 inch thick 4x6 stall mat will run closer to 75 pounds while a 3/8 inch thickness drops to about 50 pounds.
Should you opt for 2x2 foot interlocking stall mats with a ¾ inch thickness, you can drop the weight per mat down to about 17 pounds.
The super high density 3/4 inch EVA foam portable horse stall mats are the lightest option at at just 3.6 pounds per 2x2 foot tile
What is the best flooring for a horse stall?
Entry level horse stall mats will typically be you straight edge 4x6 mats. The thinner the mat, the lower the price in most cases, but also the more potential for curling or shifting.
For best results, keep your stall mat thickness at 3/4 inch or thicker. You'll also want to make sure your seams are as tight as possible
to prevent shaving and waste from working its way between the mats. Once this happens, you'll start to see the seems buckle and create tripping hazards. This hazard will continue to worsen until fixed.
One way to combat that to start with a perfectly level base and using interlocking stall mats on top. The interlocking edges will help prevent separation and keep your horse stall floor nice and level.
Another option is to get one piece stall mats to fit your stall. This eliminates all possibility of separation and shifting. Just keep in in mind that these mats start at about 600 pounds each for a 12x12 foot stall, so they'll need multiple people to install.