Top 5 Horse Mats for Wash Bays
By Julia Nass Created: June, 2017 - Modified: April, 2023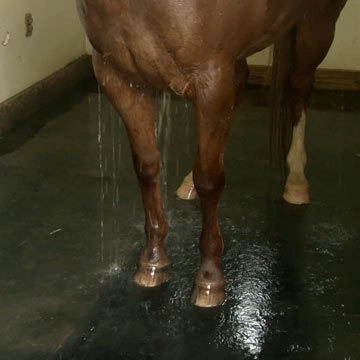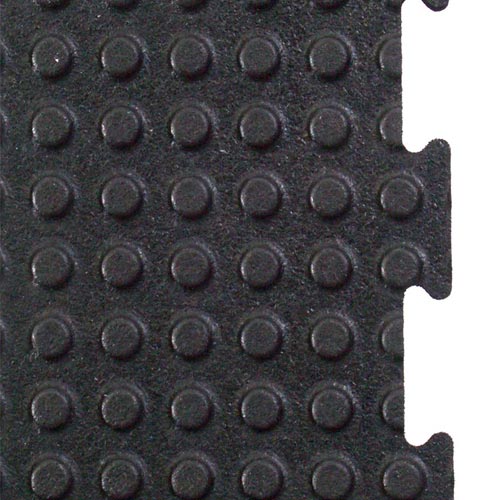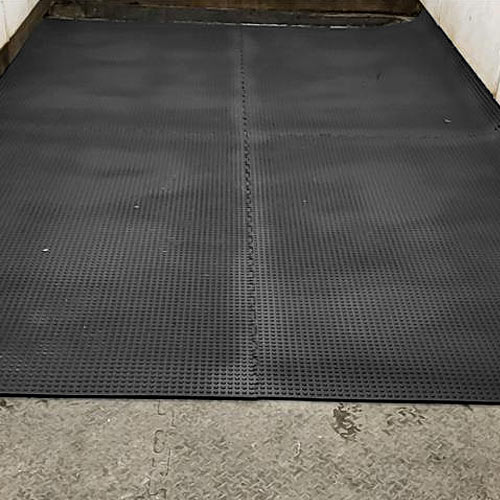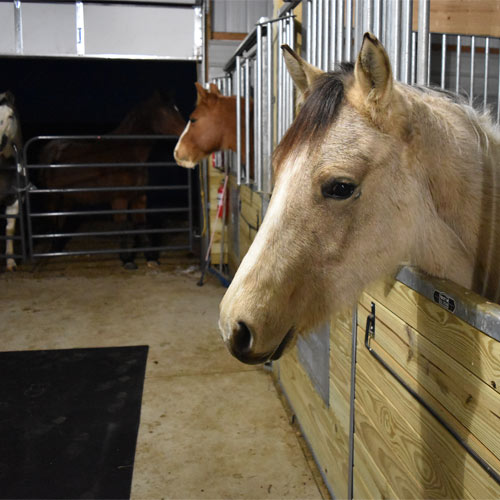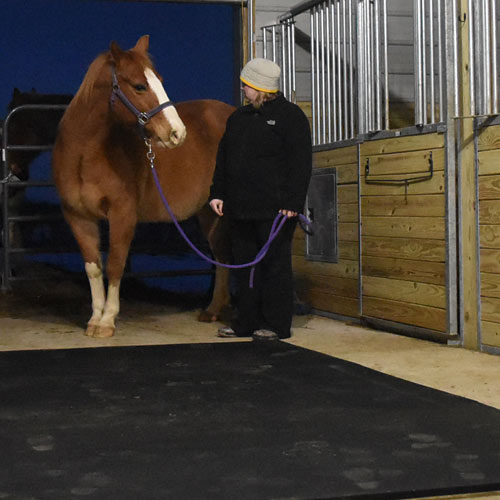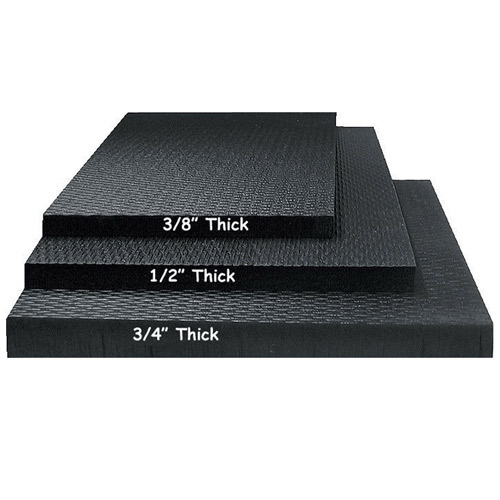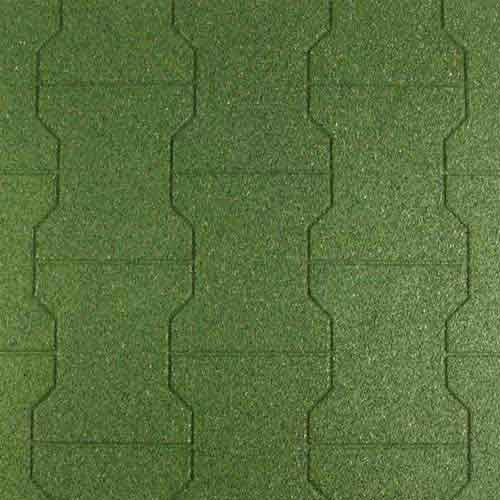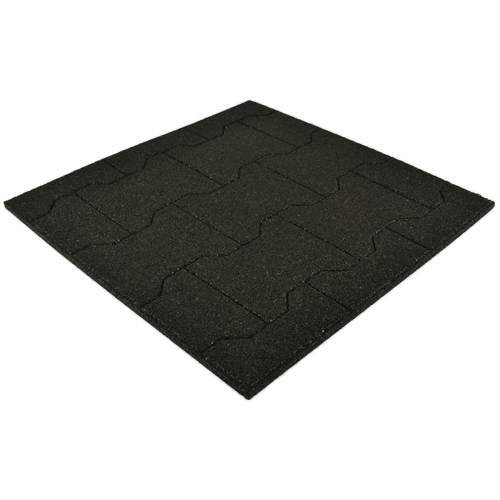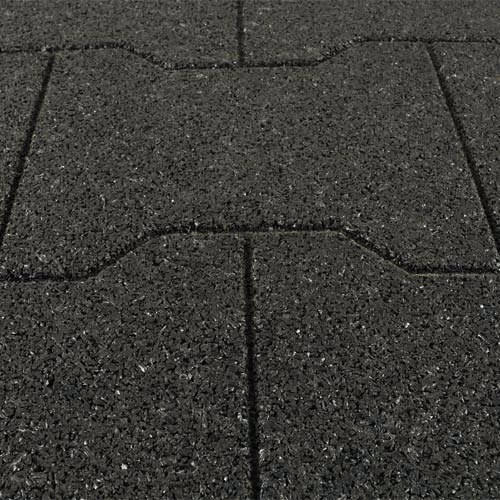 Just because a horse stall mat is waterproof doesn't mean it's right for a wash bay. It's important to choose horse wash bay mats that go beyond the basic necessity of being waterproof. Horse wash mats need to also be able to withstand the heavy wear that comes from animals, water and cleaning agents. The following outlines five horse wash mats that will establish a hard-wearing washing space that is not just waterproof but safe, stylish, durable and more.
1. Price: Ring Mat 3x3 ft for Equine
Available from Greatmats at less at $19 per mat, Greatmats'
Ring Mat
(3 x 3 ft for Equine) is the cheapest horse wash mat choice. These mats are offered at a discount, down from the recommended retail price of $23.50 per mat. Ring Mats provide an excellent choice for wash bays without the financial stress. These horse wash bay mats omit ongoing maintenance costs and material replacement costs as well. They are just a one-time purchase for long-term satisfaction.
Ring Mats are made of high-quality rubber, perforated with holed rings to allow water to free-flow through the mat. Tiles are cushioned so that they provide anti-fatigue benefits to animals. These horse wash mats can be used both indoors and outdoors.
2. Durability: Washbay Button Top 10x12 ft - 1/2 inch kit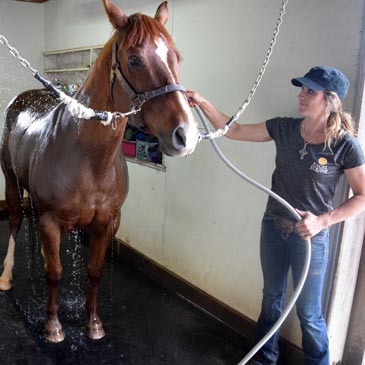 Button Top mats
are the toughest, industry-duty horse wash stall mats one can find. The button top surface provides a serious amount of traction in wet environments. These mats never tear, pack down or fall apart, even after extensive use and water-exposure. Further, these horse wash mats will never roll, buckle or curl.
In addition the longevity of mats, they provide insulation against cold and dampness. Each mat kit comes in a standard size 10 x 12 feet size and 1/2 inch thickness. Custom kits are available. The mats simply need to be hosed off to keep clean. If using a cleaner, always use a pH neutral one.
3. Equine Paver Tile 2x2 ft 30mm Green
For a colorful and stylish wash bay area, go for the
Equine Paver Tile Green
(2x2 ft x 30mm). Unlike most horse wash stall mats, which are typically black, these tiles come in four earthy colors: black, grey, green and terra cotta. Colors stay pristine and vivid even after years of use.
These horse wash bay mats are manufactured through a process that converts 100% premium recycled rubber into a product that is both cost efficient and high-quality. The cobblestone design enhances the appearance of the equine area. Meanwhile, the material itself supports a superior fiction coefficient in both wet and dry conditions in order to reduce risk of injury for horses and handlers alike. Further, tiles help prevent moisture from fostering fungus and bacteria.
4. Equine Paver Tile 2x2 ft 30mm Black
Take your wash bay design one step further with
Equine Paver Tiles Black
(2x2 ft x 30mm). These horse wash mats are a fantastic way to turn a plain floor into one with a unique and pleasing pattern. Instead of a straight edge, square design like most tiles, these tiles come in a fun dog bone shape. They are sure to create the most stylish version of wash bay possible. Tiles easily lay next to each other, much like bricks, but a less likely to separate with the help of the dog-bone design.
These tiles are a 30mm thick. The thickness creates supportive and stable footing for animals and humans in both wet and dry environments. These tiles yield anti-fatigue benefits as well. Dog Bone wash bay mats are manufactured by the same company and in the same high-quality process as that of product #3, so see above for more details.
5. Versatility: Horse Stall Mats 4x6 ft x 3/4 inch black
If you're looking for a horse stall mat that can be used beyond just a wash bay,
Horse Stall Mats
(4x6 ft x 3.4 Inch) provide the most versatility. Not only do these horse wash stall mats perform excellently in wash bays, they are also great for foaling stalls, barn aisles and more. These mats go above and beyond in any and all conditions and all types of usage.
These horse wash mats are made from the highest quality recycled rubber that is anti-fungal, anti-bacterial and non-porous. The horse stall mats guarantee a waterproof barrier even in freeze and thaw conditions. Further, these mats provide supreme slip-resistance whether moisture is present or not. This product has been tested and approved by the American Farrier Association. Finally, these horse wash bay mats are guaranteed to never roll, buckle or curl and are backed by a 12-year warranty.
For further questions about any of Greatmats' horse wash bay mats, check out Greatmats.com and get in touch with customer service. The team is ready to help you create a wash bay space that will go above and beyond all expectations.