How Much Do Barn Mats Cost?
By Lisa Hobbie Created: August, 2020 - Modified: August, 2020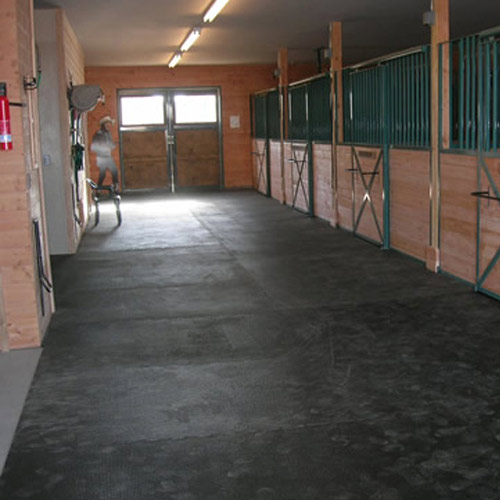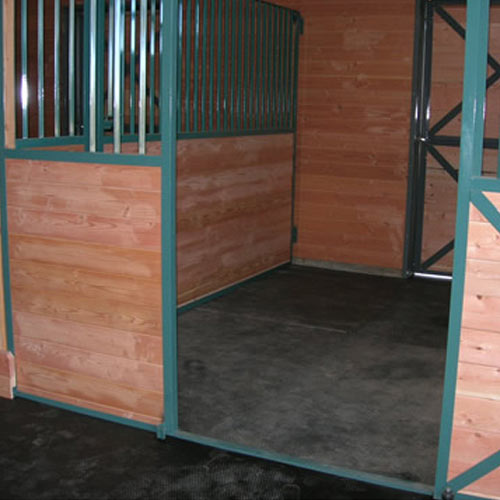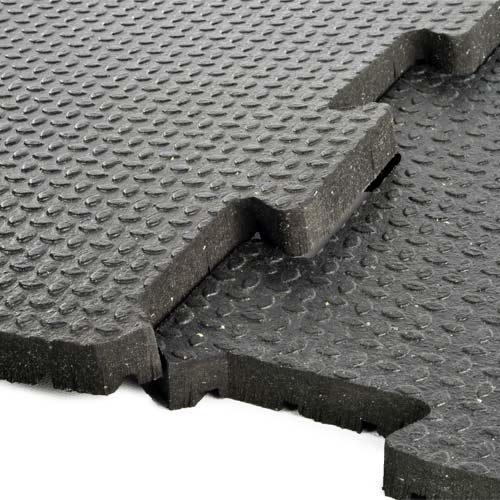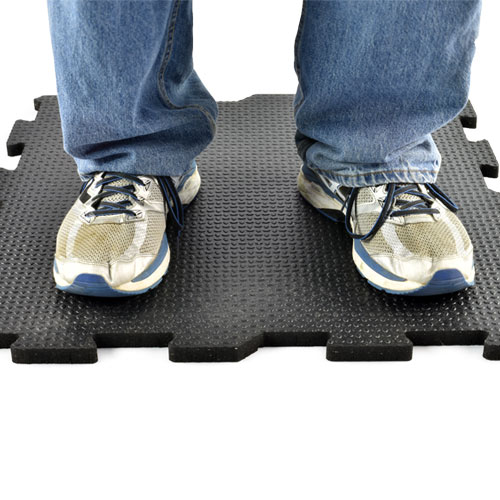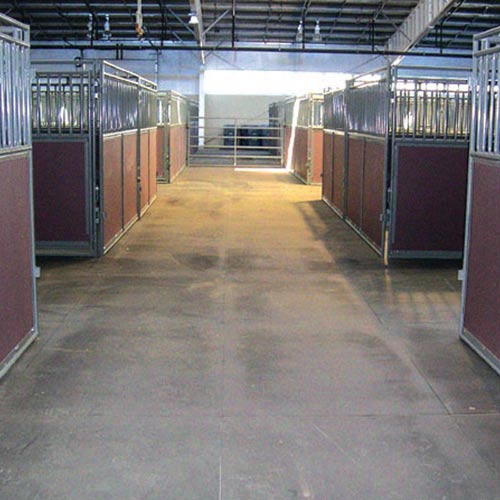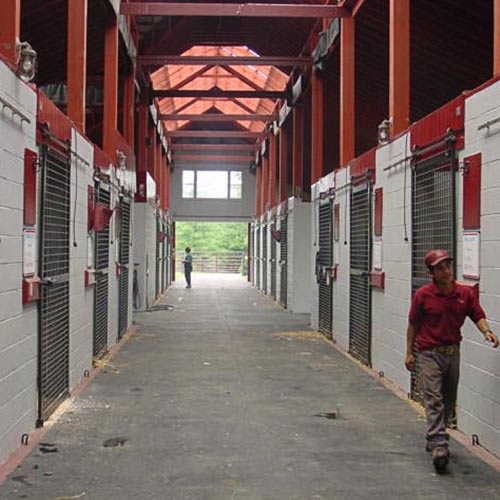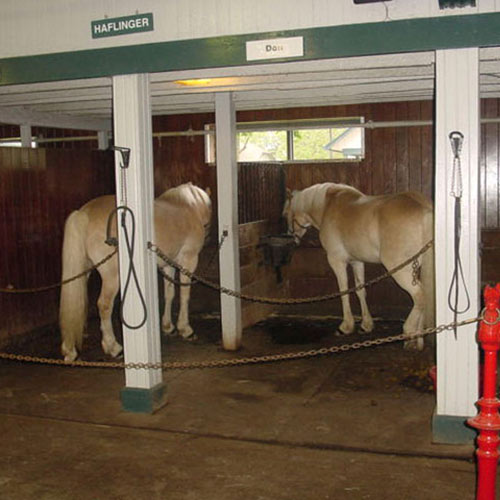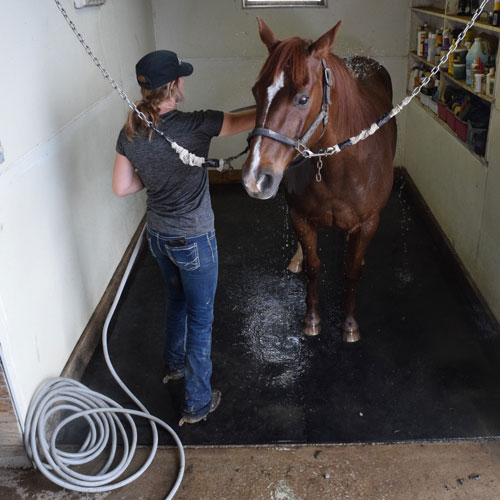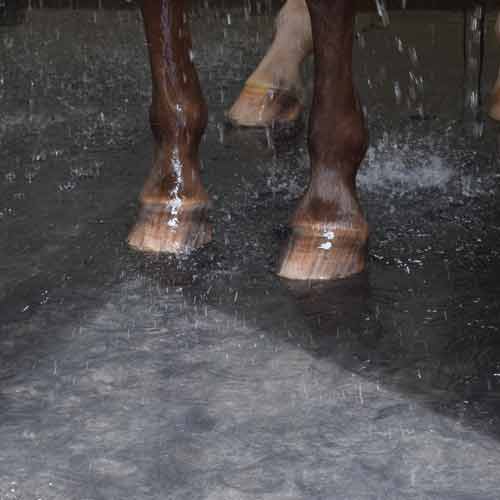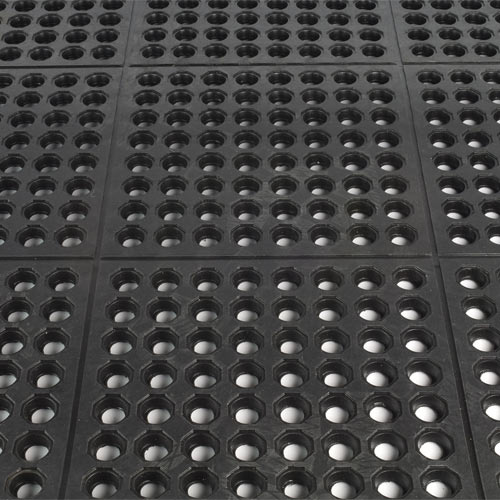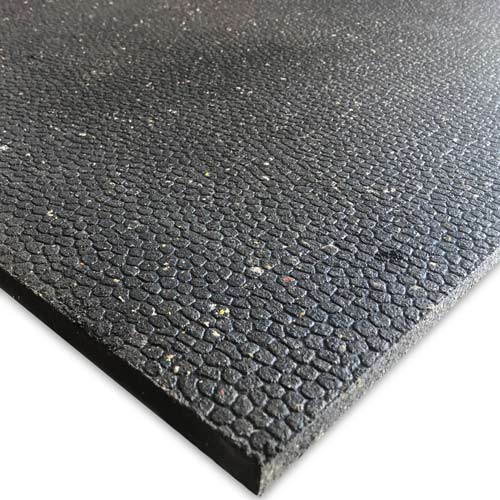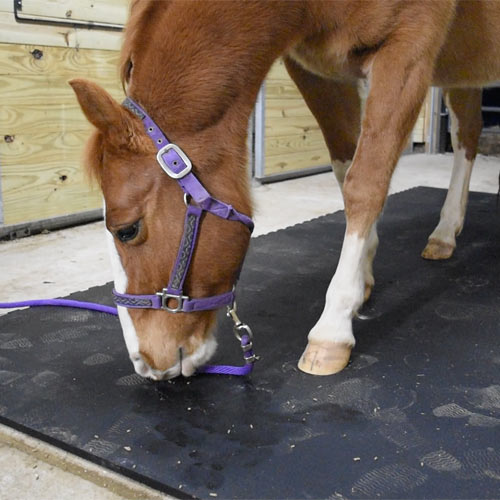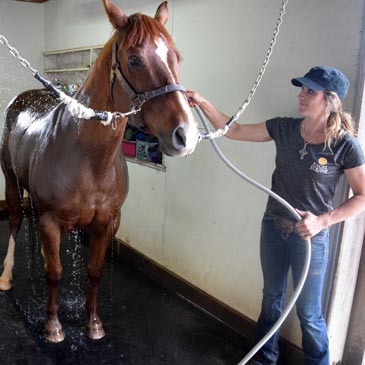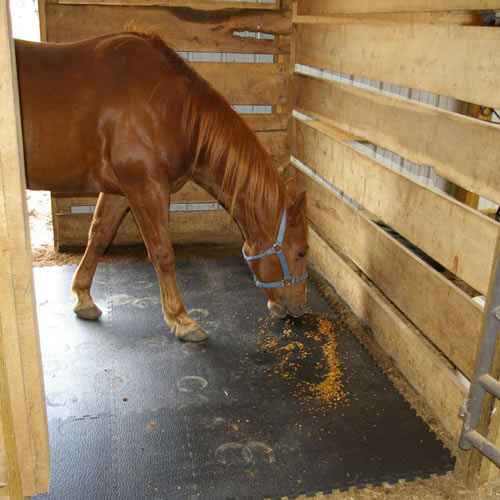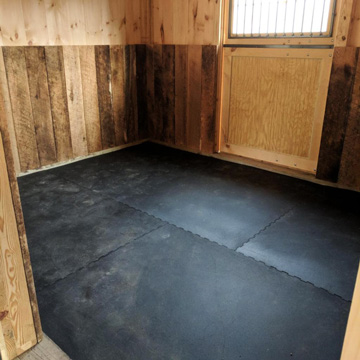 Barn mats are a great addition to any large animal barn. They help keep stalls cleaner, they provide insulative value to a stall floor, and they aid in the overall comfort and health of the animal in the stable - like a cow or horse. There are many varieties of barn mats for sale on the market today, with some of the world's best being offered at Greatmats. Whether looking to equip your equine ranch or dairy cattle barn, or, if you are just looking for a few mats for a trailer or aisle, there are barn mats at Greatmats to serve any budget and purpose. 
2 x 2 Equine Paver Barn Mats - roughly $7.50 per sq. ft.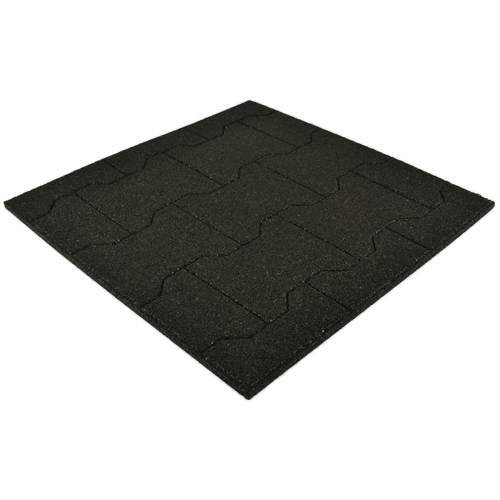 The
2 x 2 Equine Paver Tile
performs really well. These mats are made of 100 percent premium quality recycled rubber, and they are about 30 each, or, just under $7.50 per square foot. 
They are very easy to install with many color options available. Once in place, they provide safe footing with excellent shock absorption. 
They also control bacteria and dust and are very comfortable and durable. This product is known for outstanding performance and unmatched longevity, and its cobblestone design enhances the appearance of a traditional barn or stable surface. This product is suitable for any wet or dry area, including barn corridors, service roads, stalls, wash bays, breeding sheds, and parade areas. 
2 x 2 Interlocking Barn Mats - about $5.70 per sq. ft.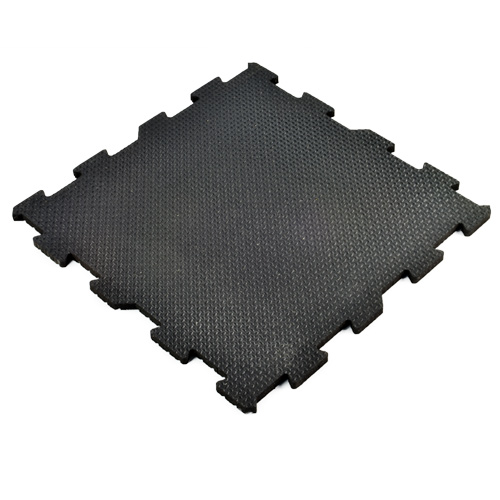 Sundance Interlocking Barn Mats
are a great option if you like the ease of an interlocking design at an affordable price. These 2 x 2 and ¾ inch thick mats are $22 each, or, around $5.70 per square foot. 
They feature a durable, pebble top surface texture that looks and performs well. These barn mats are designed to take use and abuse by horses, heavy weights, and heavy equipment, and they will far outlast other cheaply made mats. They are very easy to install on concrete or any hard surface, and at just 17 pounds each, one person can easily do it.
4 x 6 Foaling Stall Mats - around $3.95 per sq. ft.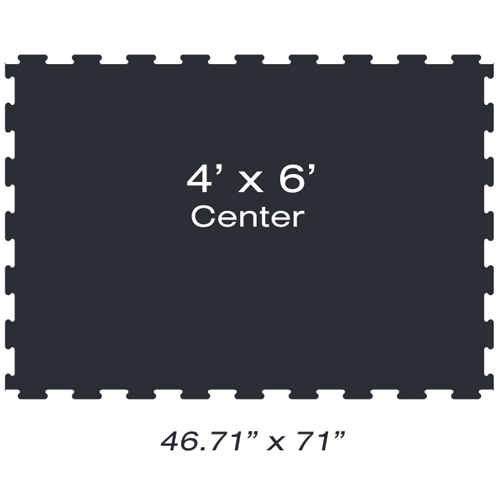 Foaling Stall Mats
are among the best barn mats on the market. These are made in the USA from 100 percent recycled rubber, and they cost near to $95, or, about $3.95 per square foot. 
They feature an excellent traction guarantee and they are completely non-absorbent. This keeps animals safe and makes for easy cleaning. They are antibacterial and antifungal, and their interlocking edges provide a tight, secure seam. They provide comfort and protection and lower bedding costs, and they are urethane free. This product comes with a 12 year limited warranty.
4 x 6 Button Top Barn Mats - approximately $1.85 per sq. ft.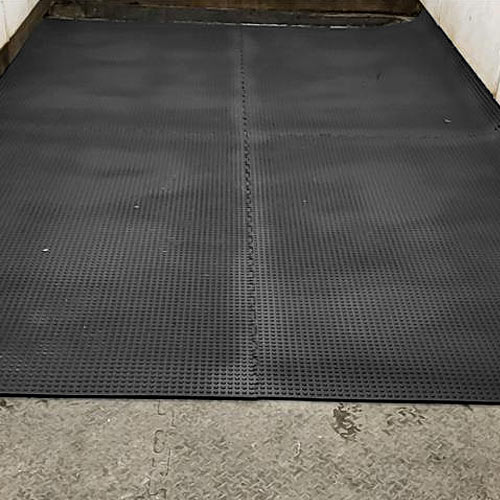 These
4 x 6 foot barn mats
feature a button top and non-skid bottom that provides sure footing, even when wet. Priced near $44 each or about $1.85 per square foot, this product is ideal for wash bays and entrance areas. 
The mats are suitable for extreme temperatures, as they are non-porous and will not be affected by freeze and thaw conditions. This product is very heavy duty and made from 93 percent recycled content. They are quick and easy to install and provide comfort and protection for your animals.
3 x 3 Ring Barn Mat - close to $2.40 per sq. ft.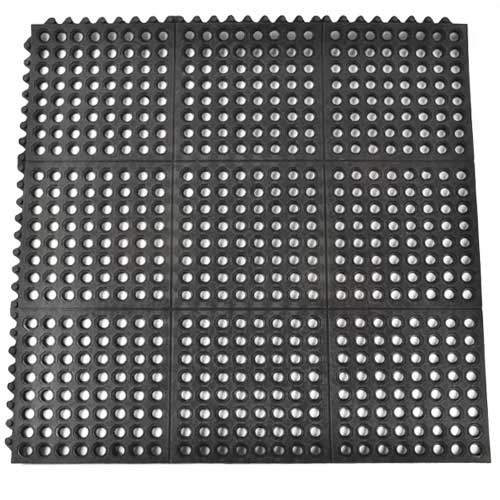 For
barn mats
that are designed for excellent drainage, these are it. Priced in the neighborhood of $22, or, $2.40 per square foot, the mats made from durable waterproof material are great for any indoor or outdoor animal area - especially wash bays. 
These interlocking mats are versatile, durable, anti-fatigue, and anti-slip, and they provide a safe and sure footing. 
Rubber Barn Mat Bundle of 25 - $1.80 per sq. ft.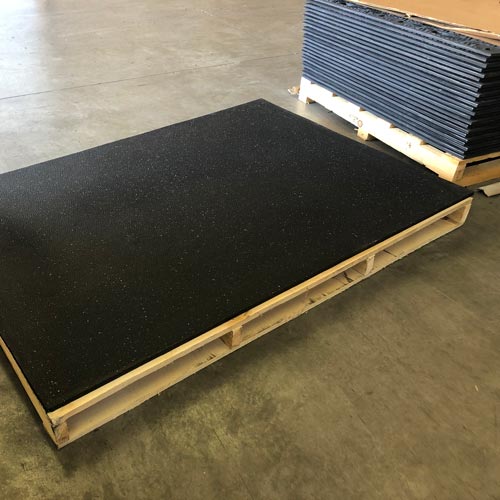 If you are looking for a
bundle of barn mats
, this pack of 25 is a great deal. Priced at approximately $1,050 or just $1.80 per square foot, this deal is a great combination of value and performance. 
Each mat provides 23.17 square feet of coverage, and the barn mats feature true straight edges for a perfect fit. They are non-absorbent and provide excellent traction, comfort, and protection for your animals. They work with any type of horse shoes and are resistant to abrasions caused by pawing and swaying. They are guaranteed not to roll, buckle, or curl, are made in the USA from 100 percent recycled rubber, and they come with a 12 year limited warranty. 
Greatmats - For your Barn Mats and all Flooring
Aside from those products highlighted, Greatmats has a huge selection of barn mats and flooring that will improve and enhance any space. Greatmats has the best quality and service, and customer service reps are anxious and ready to go to work to find the best products for your space and budget. With years of experience and countless satisfied customers, you can feel confident that you are getting the best when you purchase from Greatmats.