Horse Stall Mat Styles and Sizes - Why Do They Matter?
By Kif Richmann Created: August, 2017 - Modified: July, 2021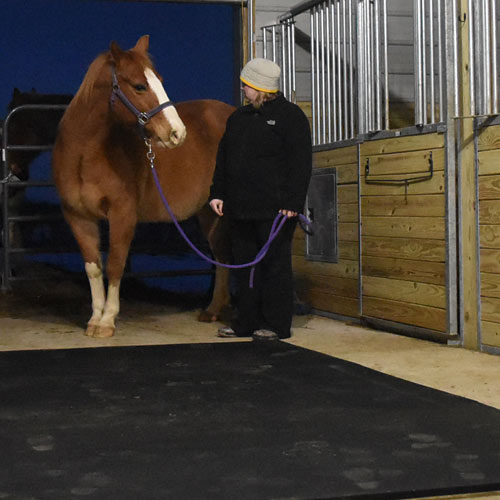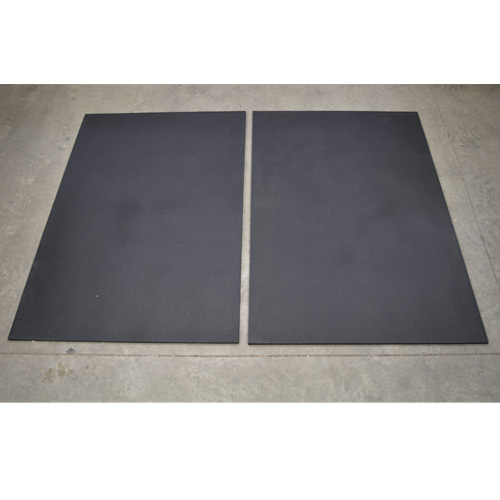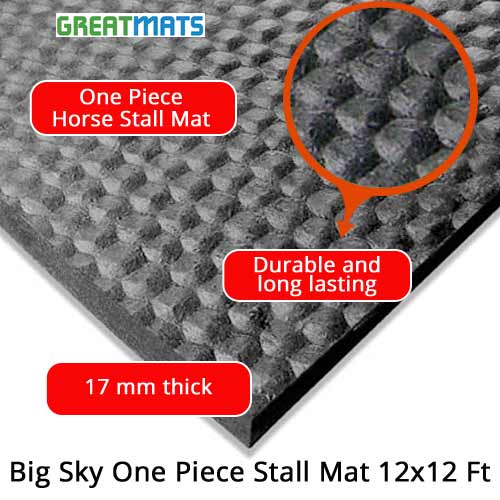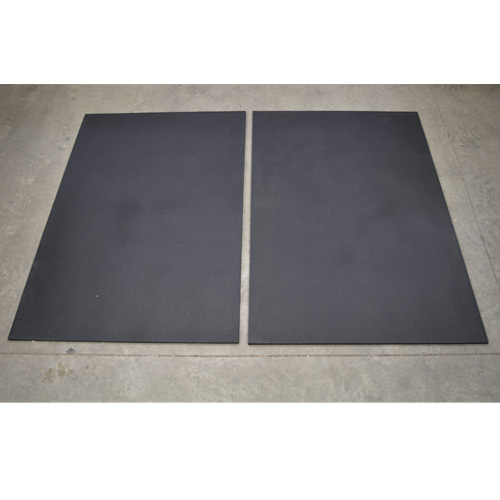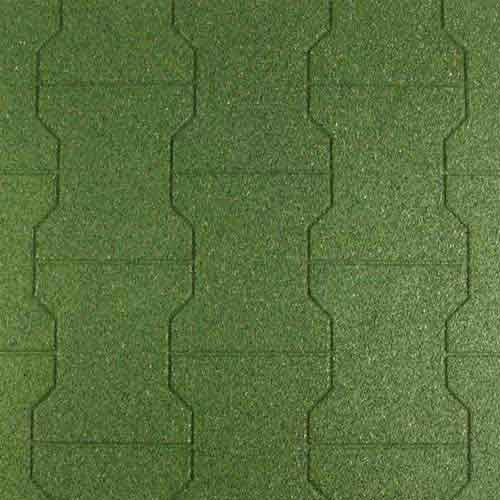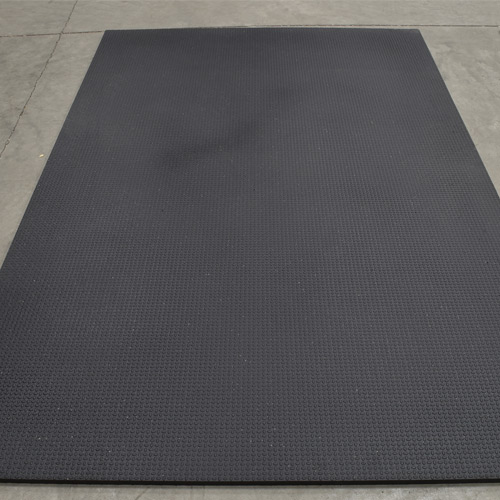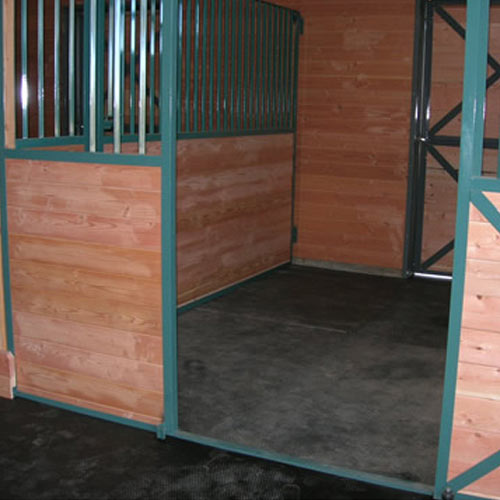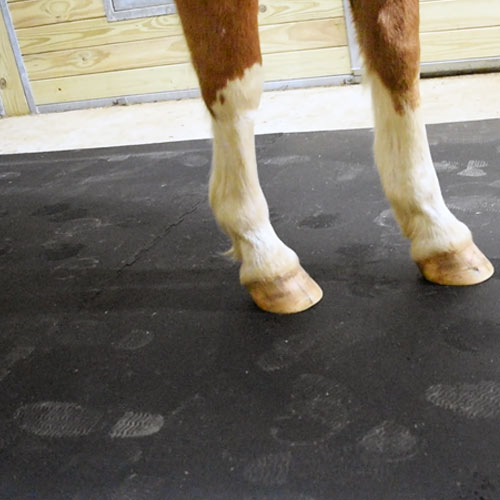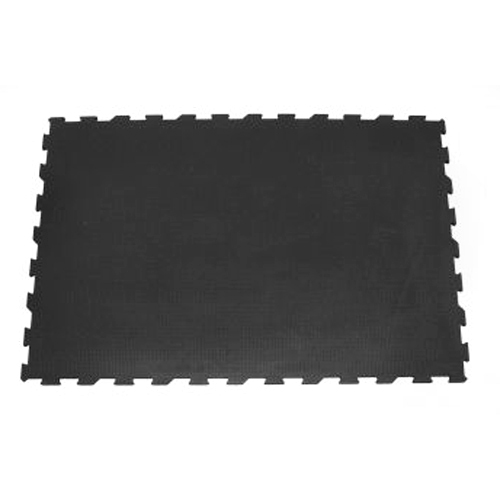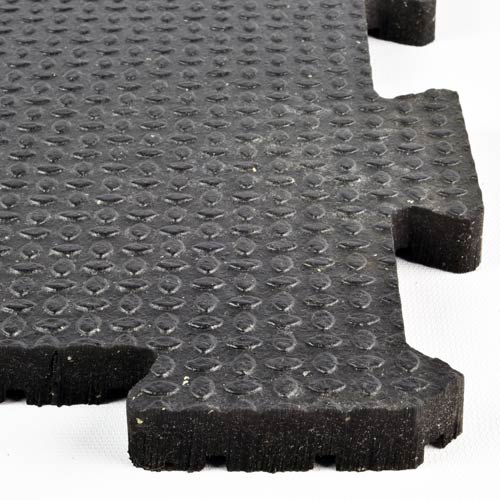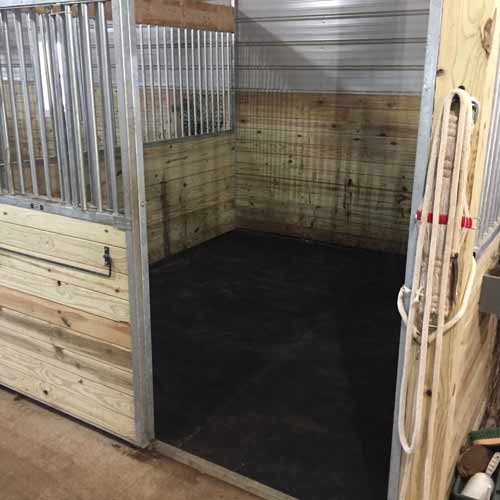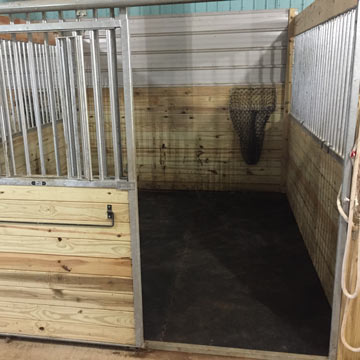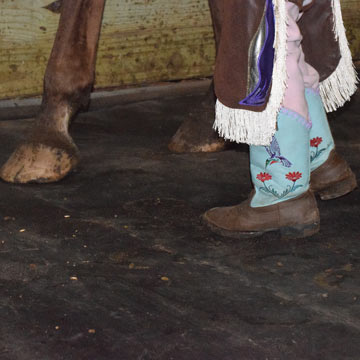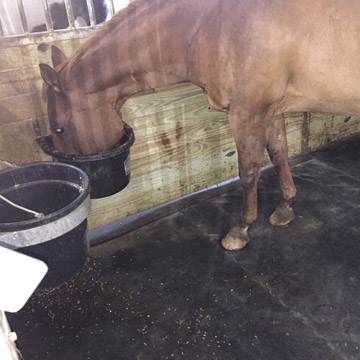 If you are building a horse barn or renovating your current space, you have likely considered installing new horse stall mats. Horse mats provide better grip, absorb shock, and create easier cleaning, but they come in so many different sizes and styles that choosing the perfect horse stall mat can be staggering.
These mats are important for the long-term safety and health of your animals, but you need to take your time and make the right decision. As you'll discover, when it comes to choosing rubber stall mats, the size and style can make all the difference.
Let's take a look at what you need to know about horse mats and learn how you can make the right choice for your barn...
Understanding What Size Horse Stall You Should Have
Before you can choose the size and style of rubber stall mats, you need to make sure you have the right size of stall for your specific horse. The perfect horse stall will change depending on many different factors, including how much time the horse spends in the stall, the animal's physical size, and whether you will use the stall for a broodmare.
The amount of time that your horse spends in the stall can make a big difference on how much space they need. If your horse stays inside their stall around the clock and only goes out for regular periods of exercise, then a larger stall is required. In this case, a 12-foot by 12-foot stall may not be enough to keep your horse healthy and happy. More space will allow them to walk around and move their muscles comfortably.
The physical size of the horse should also be considered. For obvious reasons, a large horse of 16 or even 17 hands will need more space to move around comfortably, while a miniature horse or pony can get by with a stall measuring 8x10 or even smaller.
If you have a broodmare, make sure you have a stall large enough for her and any future foals. It also helps to have stalls that can be easily partitioned or combined, which gives you greater versatility when a little one is added to your herd.
A run-in shed can also be considered when creating a barn for your horses. Run-in sheds give horses shelter from the wind and rain yet are outdoors, allowing the horses access at all times. It's often wise to give horses plenty of space for a run-in. These animals quickly establish a pecking order and the horses at the bottom of the social ladder are often pushed off of food and shelter. Having multiple places to get out of the rain is always appreciated, especially by the ones that are getting pushed around.
Why Does Size and Style of Horse Stall Mats Matter?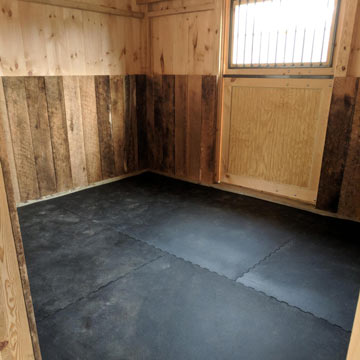 No Gaps Between the Mats
Possibly the most important reason that size and style matters in your horse stalls mats is eliminating gaps throughout the stall. If you choose the wrong style, you could end up with gaps and spaces between the individual mats or pavers, which can cause a tripping hazard for both people and animals.
You certainly would not want someone harming themselves by tripping while carrying a pitchfork or grooming tool, and you don't want your prized (and pricey) ponies to pull a muscle or sprain a ligament because of a trip.
All Corners and Edges are Filled Properly
Gaps in the middle of the stall between the horse mats or pavers can be an issue, but having mats that don't go all the way to the edge can be a problem as well. While a gap between the mat and the wall won't create a major tripping hazard, it could result in water or dust collecting in the small space.
Dust can be inhaled, creating breathing problems, while water collecting in tiny gaps could result in mold, which is not good for you, your horses, or the barn.
Proper Grip on the Bottom
No matter what style of pavers you choose, you need to have a strong grip on the bottom. Different mats will have varying degrees of grip, and low-quality mats might slide around on the floor, which is just as bad, if not worse, than slipping on the floor itself.
When you choose the right style of horse stall mat, you ensure that your flooring has a firm grip, enhancing the long-term safety for any creature, two-legged or four, that walks inside.
No Slip on the Top
Of course, having a strong grip at the bottom of the rubber stall mats won't do any good if there isn't a grip at the top. You need to be very selective when choosing horse stall mats and make sure you choose an item that has the right grip for boots and horses, including horseshoes and unshod hooves.
No Catching Seams While Cleaning
Not having gaps in the horse stall mats helps avoid tripping hazards, but it also helps with cleaning. Not only can straw, manure, hay, and other muck drop into the gaps, the gaps can result in issues with cleaning while using a pitchfork or shovel. The tips of these tools can catch on the exposed gaps, which makes cleaning the stalls far more of a hassle than it needs to be.
Simple Installation
Finally, there is the issue of installation for your horse mats. You should be able to install the mats you choose with ease and convenience. While you might need help with some of the larger single-piece mats because of the weight (some weigh 600 pounds or more), it shouldn't take an experienced professional to install them. Like a good kitchen flooring or patio pavers, they should fit together conveniently, hold firm, and look great, all while being installed with a simple, convenient process.
The Best Options for Your Horse Stall - No Matter What the Size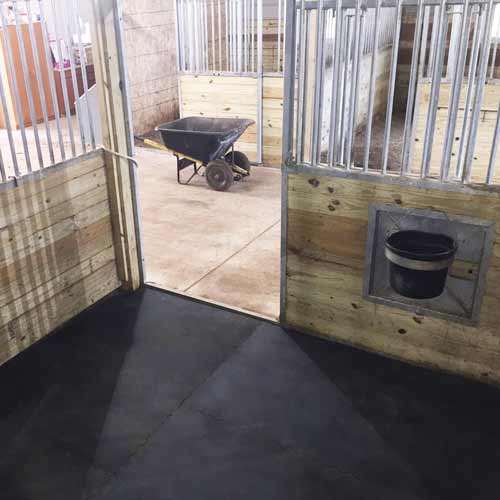 1. One Piece TruStall Mat 12x12-ft
If you have 12x12 stall, which is one of the most common sizes of horse stalls, this
one-piece horse mat
will be perfect for your needs. It is made from a high-quality rubber and has straight edging, allowing it to fit snugly in your barn stall. With 17mm (.669 inch) of thickness, it will stand up to the long-term abuse of heavy horses.
The top of the horse mat is textured, which enhances the slip resistance of this mat. It is also easy to install, as all you need to do is lay it down in your 12x12 stall. However, the mat weighs 600 pounds, so you will need assistance to move it safely. It can be cleaned with a pH-neutral floor cleaner and a mop, and it's made from 100 percent clean recycled rubber, so you'll have a horse mat that is also environmentally-friendly.
2. Standard 4x6 Ft mats
You can also find 4x6 mats, which fit well into a wide variety of stalls and are much easier to handle than the larger 12x12 mats. These mats are available in
straight edge
or
interlocking versions
.
In fact, these 4x6 mats weigh 100 pounds, so while they're not light, they're certainly not impossible to move. It has a non-slip rubber top, which makes it safe for horses. It also has anti-fatigue benefits, which is extremely beneficial if your horse competes in racing or rodeo.
3. 2x2 Ft Mats
If you are looking for 2-foot by 2-foot interlocking mats, we have many options for you to select. For example, the
2x2 Ft x 3/4 Inch Interlocking Black Punter Top
is a versatile choice that goes well with horse stalls of many different use, and thanks to the interlocking edge, it will come together with no seams yet fit into many different stall shapes and sizes.
4. Thick 2x2 Equine Pavers
This is one of the most simple yet innovative designs in rubber stall mats. This
Equine Paver Tiles
deliver superior performance and durability that is unmatched by any other horse stall mat. It not only provides safe footing, it absorbs the shock of heavy stomping hooves, creating long-term health for joints and legs of your animals. They help control bacteria and dust while absorbing shock, further enhancing the health and vitality of your horses.
The green (and other colors) finish looks great outdoors, giving the mats a nice color while delivering the performance you need for prized animals. For outdoor areas surrounding your barn, these pavers provide a firm grip and reliable comfort for your horses.
Long-Lasting Mats for Your Horse Barn
If you are looking for the perfect horse stall mats for your barn, browse the large selection of horse stall mats available from Greatmats. You'll find single-piece mats, dog bone pavers, portable horse stall mats, and everything else you need for a world-class horse barn.
Give your horses the best and make your barn better than ever with Greatmats!