What are the Best Basement Flooring Ideas for a Bedroom?
By Kyle Schurman Created: December, 2019 - Modified: September, 2023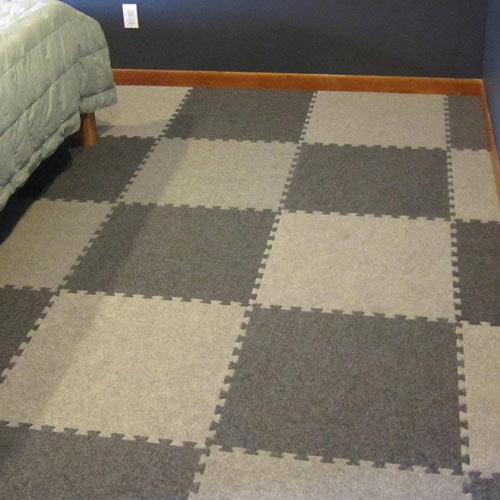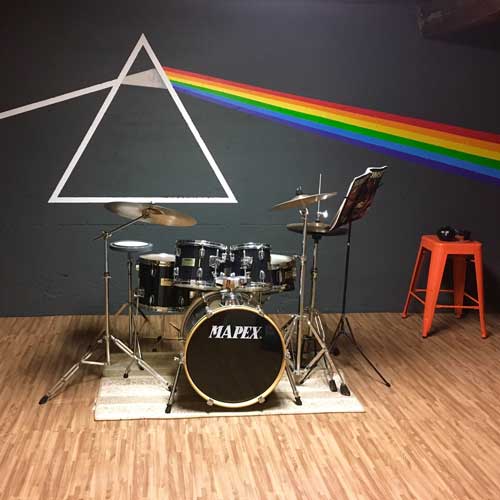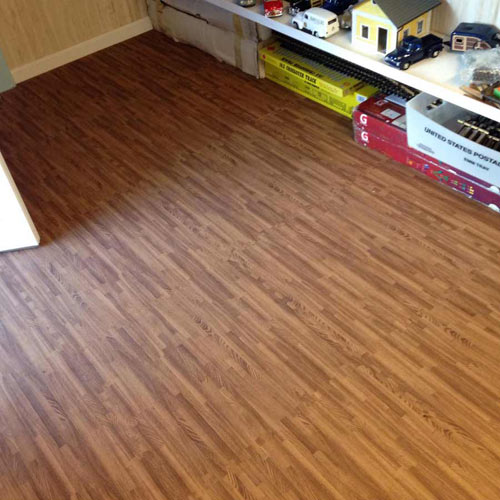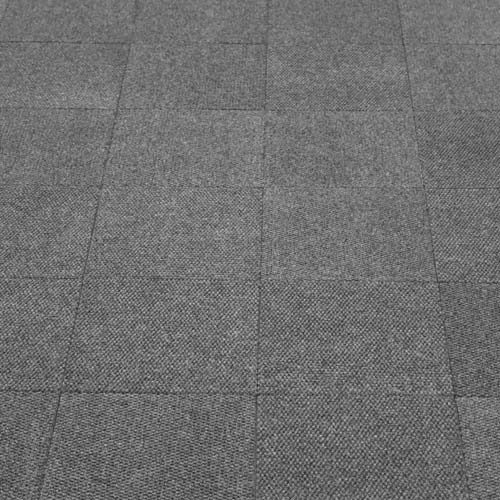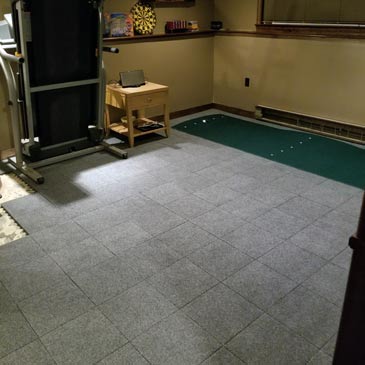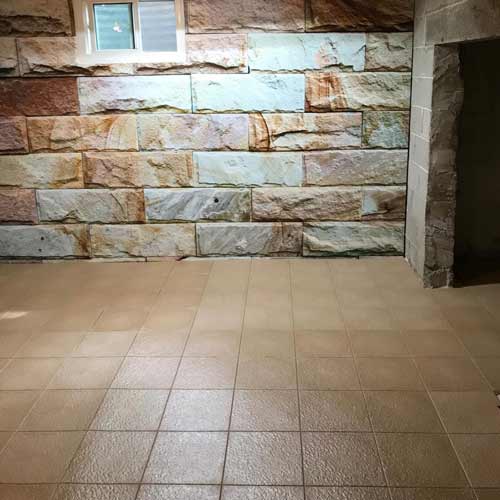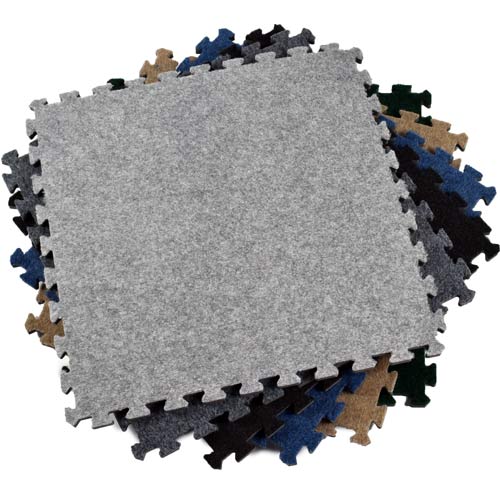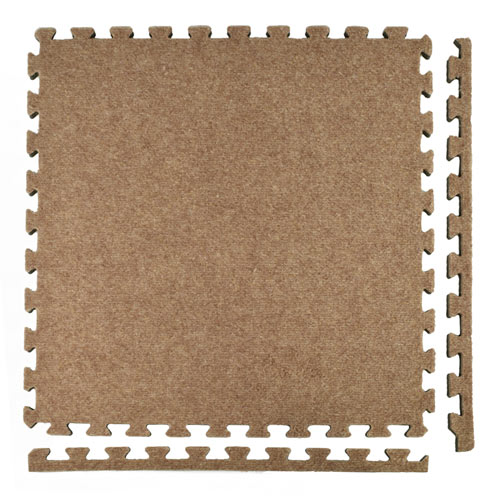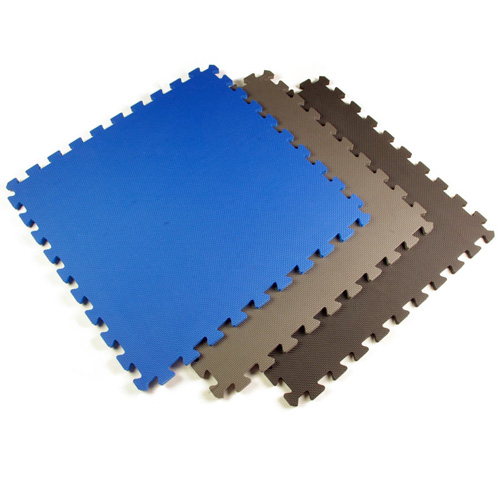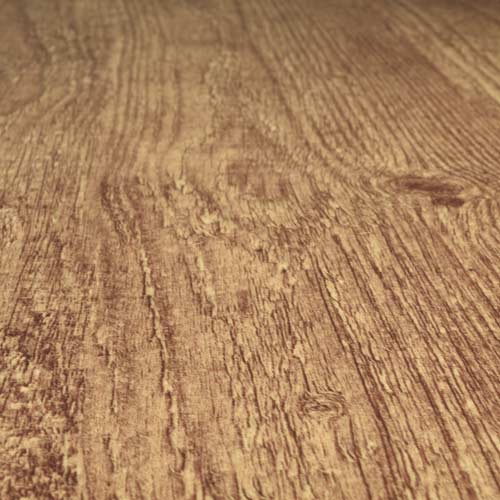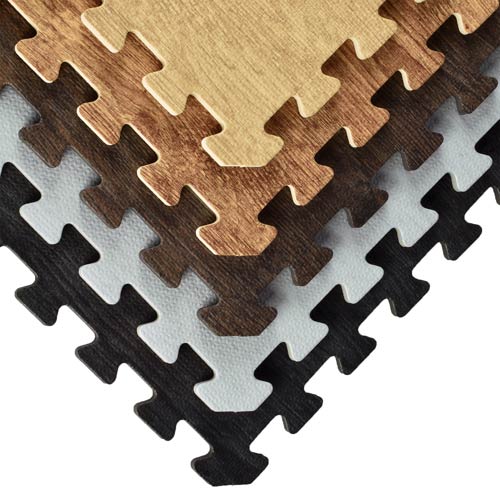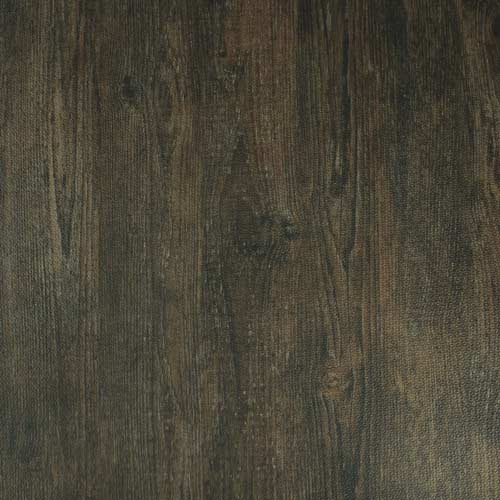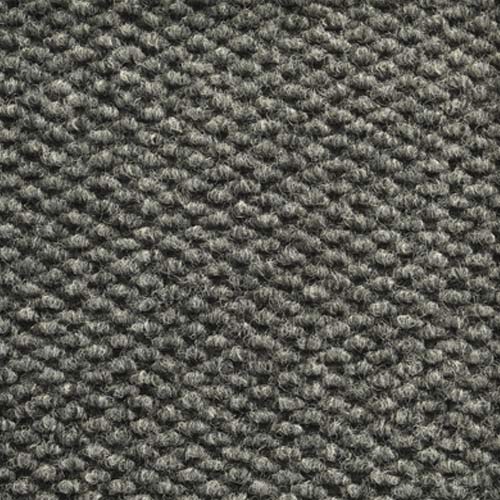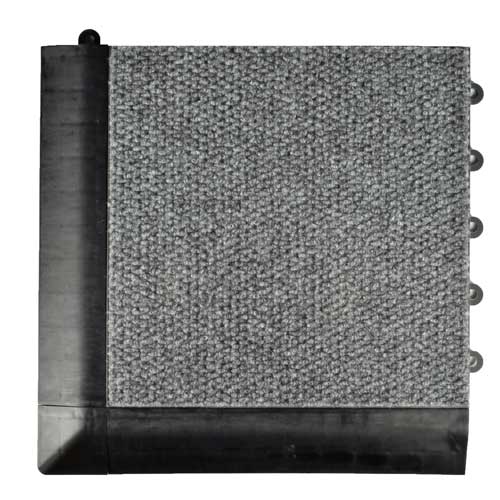 The best flooring in a basement bedroom is one that can accommodate occasional moisture while providing cushion and insulation against cold, hard concrete.
Finishing a basement to gain living space is a project that really increases a home's value. Not only does such an improvement increase the house's resale value, but it also provides the perfect opportunity for the growth of a family and space to enjoy and utilize, especially if you have a ranch style home with a basement. If adding a beautiful new master bedroom, spare bedroom, or guest bedrooms to a basement is part of the plan, selecting the best basement flooring option is one of the most important aspects to consider, as you want one that is comfortable, durable, and appropriate for the environment.
Basements are sometimes prone to moisture, mold, mildew, and dust. So, selecting a basement flooring material that can hold up in these conditions is imperative. Concrete basement slabs are also porous if not sealed - inviting moisture to seep up through the slab, so you must select an option that is resistant to the growth of mold and mildew under your flooring.
The right floor has to fulfill quite a few demands. Whether you need a type of tile that creates warmth in the area, that stands up to occasional dampness that occurs in a basement, or anything in between, floor styles are available in almost any coverage size and budget level. These flooring options are easy to install over the top of a concrete subfloor, creating a DIY project for almost anyone. Think about how you plan to use the area, and then pick a flooring style that matches perfectly.
People also ask these questions about Basement Bedrooms:


What are the best flooring options for a bedroom in the basement?
What styles of flooring are available?
Which flooring design is best?
Can you install flooring if it will get wet?
What type of flooring can you put over a concrete floor?
In this blog we will answer those questions and show you our 5 top basement flooring ideas available at Greatmats that would be durable and dependable for a basement bedroom.
Carpet Tile Squares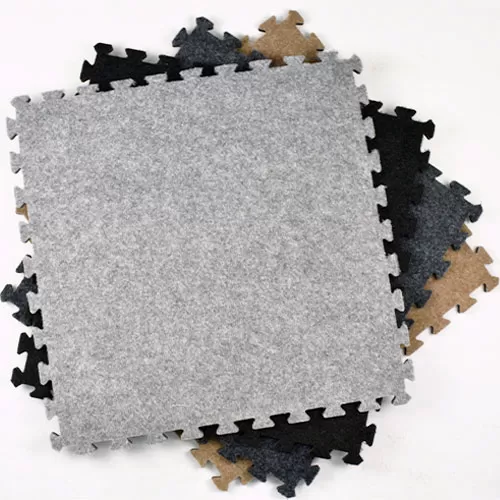 Not much beats the look and feel of plush carpet when your feet hit the floor in the morning, but traditional carpet is not an ideal basement flooring option. That's where carpet tile squares come in! They are very popular for basements, as they can quickly and easily be removed and reinstalled, and they can be installed directly over concrete or tile.
There are numerous sizes, colors, and models available, but one of the best for a basement bedroom would be our
Royal Interlocking Carpet Tile Squares
. These
carpet squares are easy to install
and can be custom cut to fit any space. They provide an anti-fatigue and insulative value similar to traditional carpet, and they are waterproof and odor proof. They can simply be vacuumed for easy cleanup, and since they will not absorb water, should they become wet, they can be stood on end and dried out.
Colored or Wood Grain Foam Tiles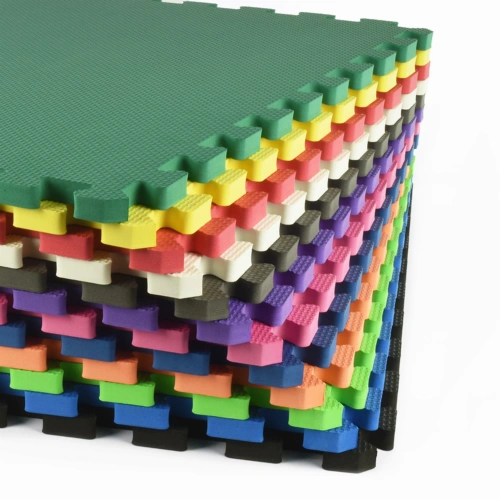 Some people will prefer a foam type of tile in the basement. It has a slightly cushioned feel to it, which is ideal for a child's bedroom, where people may be sitting on the floor and playing.
Foam tiles will sit flat on the floor, so they may not be the perfect choice for wet basements. But because they have interlocking, puzzle-style edges, such as the
Foam Mats Premium 5/8 Inch Tile
, they fit together tightly without the need for adhesive. You then can pick them up and allow the subfloor to dry before reinstalling the foam tiles if needed.
Foam is an inexpensive choice as basement bedroom flooring, which is perfect for a child's room, where he or she may spill on the floor. Should one tile become damaged, you can just replace it. Some are even reversible and can be flipped over for a like-new surface.
Additionally, foam tiles are offered in many different colors, so you can create a flooring pattern that children will love, such as with the
Home Sport and Play Mat 3/4 Inch Tile
.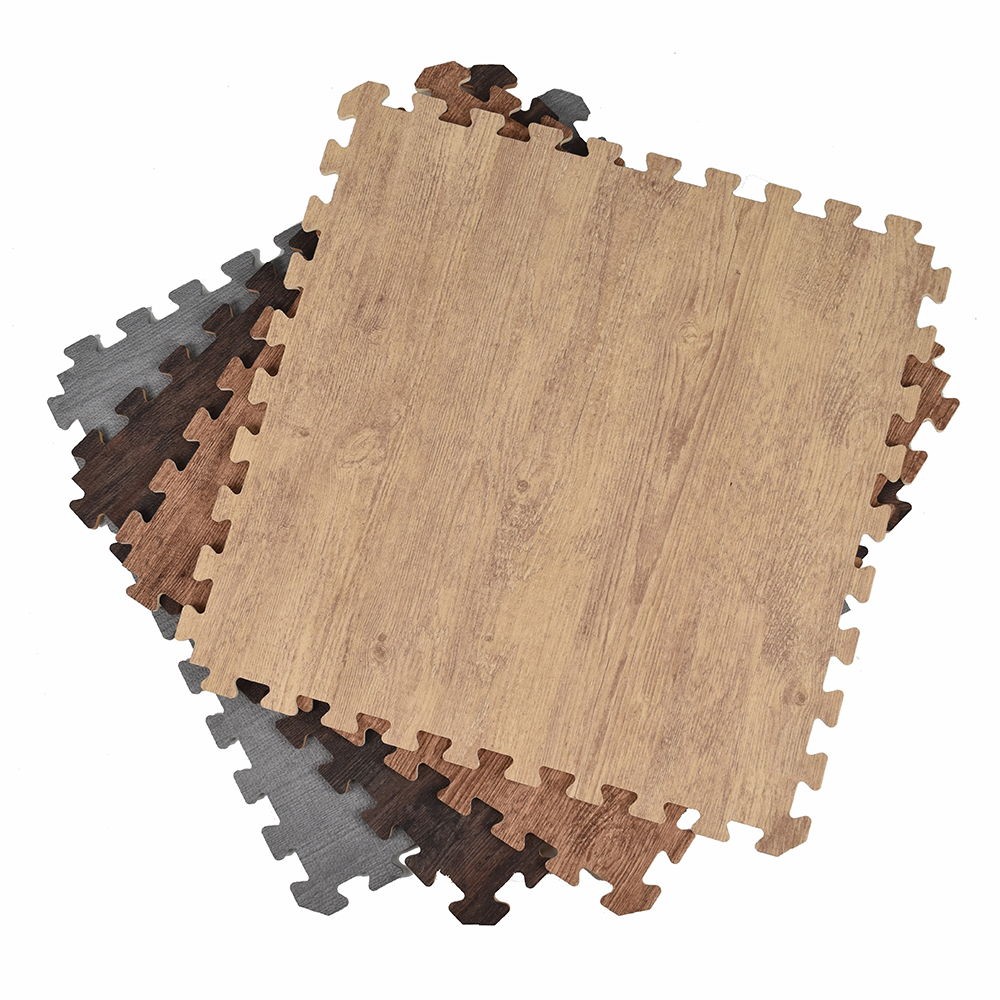 Wood Grain Look
Hard wood floors are rich and inviting, but they also succumb to scratches and damage, and if they have a fiberboard core, they likely haven't been treated for moisture resistance. This could cause the wood to crack, warp, or buckle, making it less than ideal as a basement flooring option.
If you like the look of a hardwood floor, but want something more basement appropriate,
interlocking wood grain foam floor tiles
are an excellent option. These are waterproof, lead-free, latex-free, easy to clean, easy to install, and simple to replace. This type of foam tile has a wood pattern on one side and can be laid out in a number of ways providing for a tight-fitting, interlocking design. Unlike wood, which is hard and uncomfortable, these tiles deliver a soft, cushioned feel. They will give your basement bedroom the look of rich hardwood without the hefty price tag and high maintenance, creating a warm and inviting feel.
See the
how to install interlocking foam tiles tutorial.
Raised Floor Tiles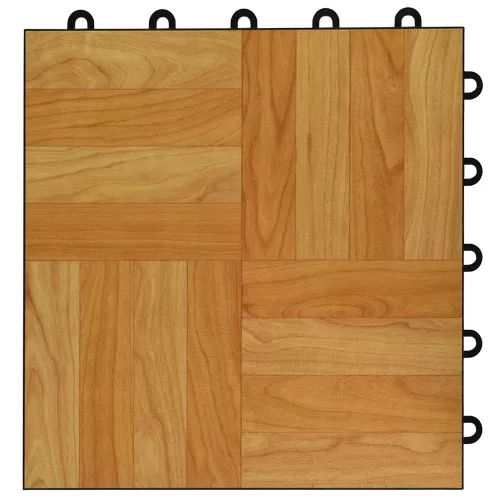 If you need to select a durable basement flooring option that has an attractive look but allows for air circulation beneath it, a raised tile is an excellent choice. These tiles create a floating floor and are designed to prevent mildew and mold as they will not trap moisture. This natural circulation promotes a dry, healthy environment. These tiles, such as the
Max Tile Raised Floor Tile
, consist of a raised plastic base on the bottom with tiny legs, and only these legs make contact with the subfloor. Even with tiny legs on the tiles, they can support a lot of weight.
This is an ideal design in a basement area that may become wet from seepage through the cement or maybe even occasional pipe leaks. Should you have a significant water leak in the cellar, this style of basement bedroom flooring should still be removed to ensure the area dries properly, but if you have a floor drain under the tiles, it will not prevent the water from reaching that drain. While not required, we would suggest using a 2 to 6mm rubber underlayment to provide shock absorption and comfort. This will also help insulate the floor. However, if leaks could occur then you wouldn't want the underlayment, as you'd want water to be able to drain or dry.
The high quality, 3mm thick vinyl laminate top surface provides beautiful smooth wood grain or stone finishes. Other designer
textured tiles
are also available. The top features a UV protective coating that will prevent scratches and divots. This type of tile will not need refinishing or maintenance and will provide years of beauty in your basement bedroom.
See the
raised floor tiles installation video
.
While these tiles do a great job of providing a more comfortable temperature floor than concrete, there are still options to create a warmer feel for people walking in the bedroom in bare feet.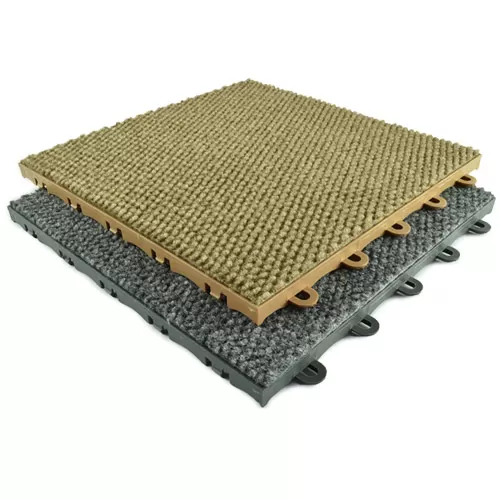 A carpet top on the raised tile is the preferred option, such as is found with the
Carpet Tile Modular Squares
. The carpet top and plastic base are both waterproof, allowing you to use it safely, even in extremely damp basements.
Easy to install.
Vinyl Tiles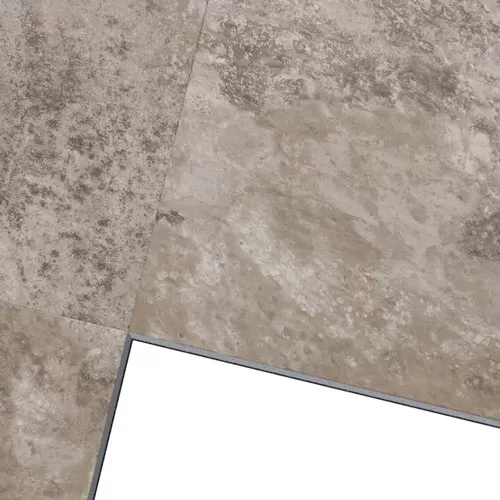 When you want a type of flooring that has a sense of style, perhaps when designing a master bedroom in the basement, you'll want to consider luxury vinyl tiles.
This style of tile, including the
Envee Tacky Back LVT Laminate Tiles
, delivers a top layer that resembles slate or stone, but it consists of vinyl.
Installation is easy with these tiles, as you just peel off the back and stick it to the subfloor. These basement bedroom flooring tiles are not the best choice for use in a really wet basement, as the tiles will not stick well in that environment.
They are extremely inexpensive, though, so they work nicely in a dry basement where you want the floor to resemble a wood or slate floor. You can find vinyl that's attached as a top layer to a base of plastic, rubber, or foam as well.
Rubber Flooring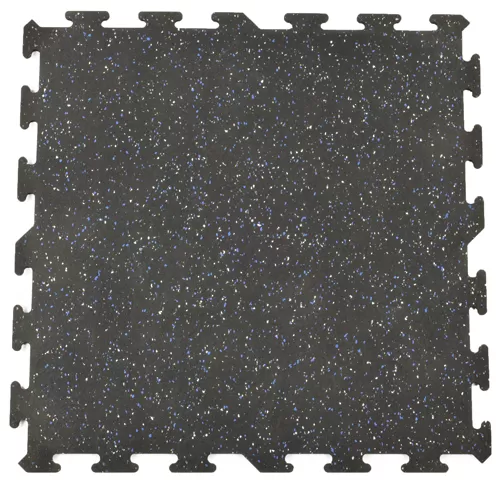 Another option for basement bedroom flooring is a rubber material. If you plan to use the basement area for multiple purposes, such as for a guest bedroom and an exercise room, rubber delivers the versatility you need.
It will stand up to heavy exercise equipment, including free weights, without indenting. A product like the
Interlocking Rubber Tile
is easy to clean and
easy to install over concrete
.
Rubber serves as a slight thermal barrier for the concrete floor, which is nice in a cold basement room where people will be sleeping or walking on the floor in bare feet. More importantly, it is slip-resistant and impact absorbent.
Many Basement Bedroom Flooring Options at Greatmats
No matter what kind of flooring ideas you have for the bedroom in the basement, we have products ready to ship to your location. Whether one of the options listed will suit your needs and preferences, or, whether you want to explore other options available at Greatmats, there really are numerous types of basement flooring to choose from. Regardless of the type of floor you select, it's important to find one that will keep your basement dry and comfortable. Think about other aspects of a floor that are important to you - the ease of installation, cost, material, and comfort, and one of our knowledgeable customer service representatives will be able to assist you with choosing the option that best suits your preferences.