How to Install Basement Carpet Tiles - Raised Carpet Squares
By Greatmats Staff Created: September, 2017 - Modified: June, 2022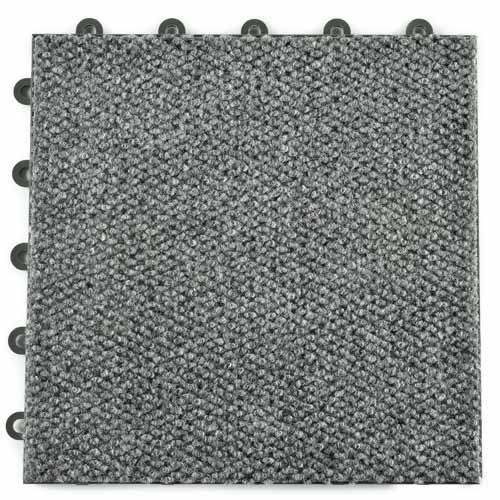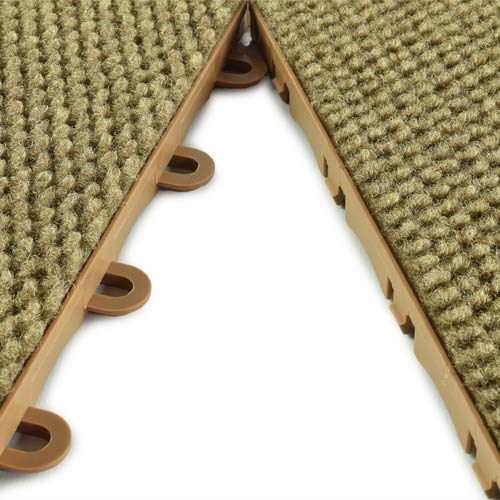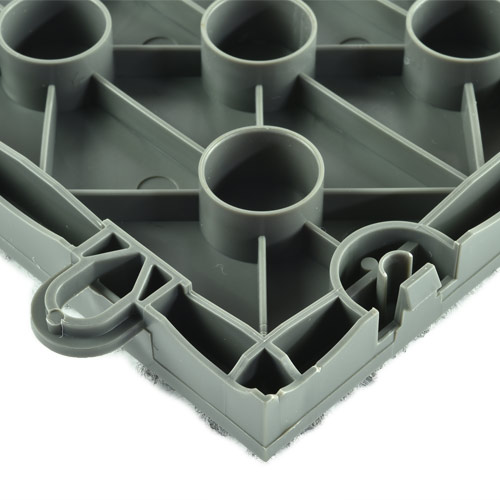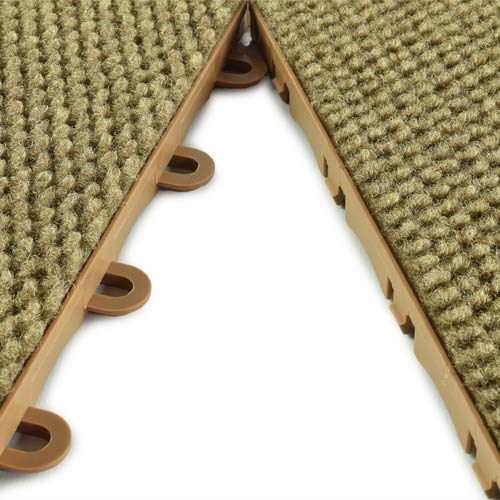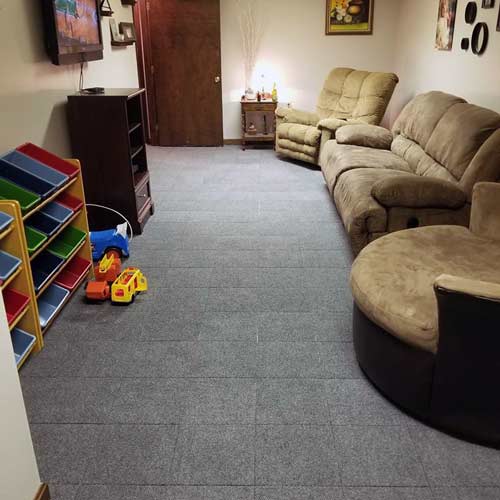 Carpet Tiles raised squares are and excellent form of raised basement flooring as well as office, entryway, laundry room or trade show flooring installations. Made of a raised snap together polypropylene plastic base and recycled content carpeted top, these tiles offer durability, portability, comfort and class - even in cold, hard or damp areas.
How to Install Raised Floor Tiles for Basement Use
Installation of this raised basement flooring is simple over any hard, flat surface. No tools are necessary for floating or island installations. Should you need to cut a tile for a custom installation, you'll want to keep a tape measure, pen, straight edge and power saw.
1. Begin your raised basement flooring installation in a corner, placing one tile down with its loop side facing out. Work your way out evenly in both directions from the corner, filling in the center along the way and keep each tile facing in the same direction.
2. Snap the tab connectors down into the loops of the already laid tiles to secure the raised basement flooring tiles together. For island installations, ramped border strips are available to create a finished edge. Ramped border strips are connected in the same fashion as the tiles and are sold separately.
For wall-to-wall installations, add tiles until you can no longer fit any full tiles. When you reach that point, measure the distance between the already laid tiles and the remaining wall(s). Mark that distance on the carpet tile, keeping the direction of the tile in mind.
3. Cut the tiles to fit using a power saw and snap into place flush with the remaining wall(s) to complete the project.
Home Raised Basement Flooring Carpet Tiles are available in Gray or Tan.
Enjoy your new Home Carpet Tile floor!