What Types of Flooring Can Be Installed Over Laminate?
By Kyle Schurman Created: June, 2021 - Modified: August, 2023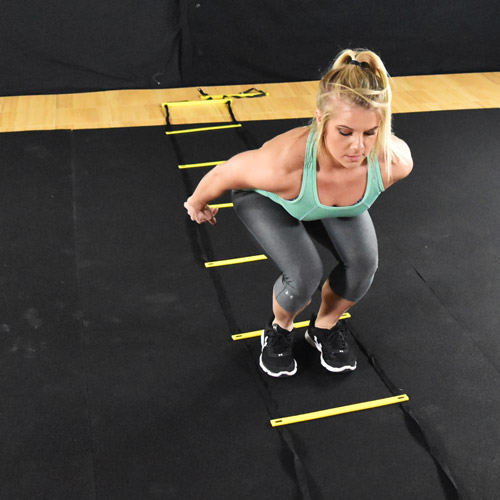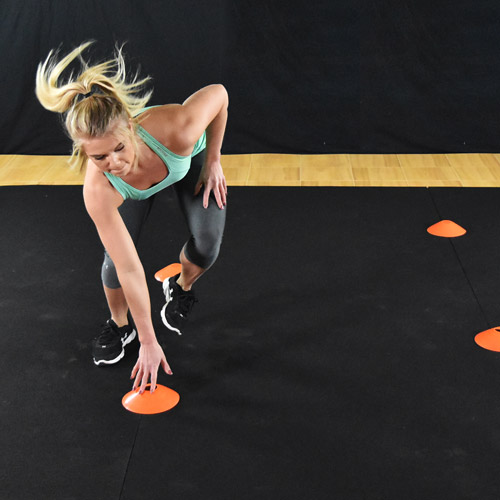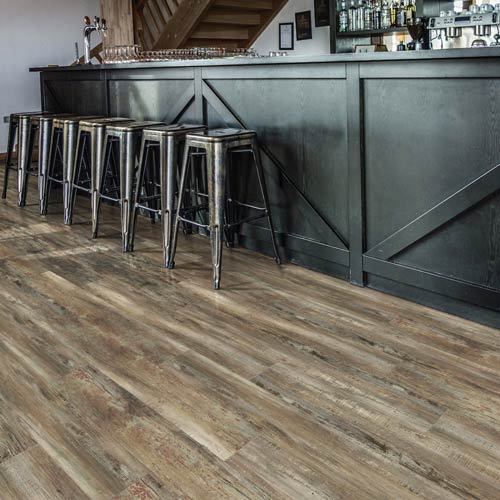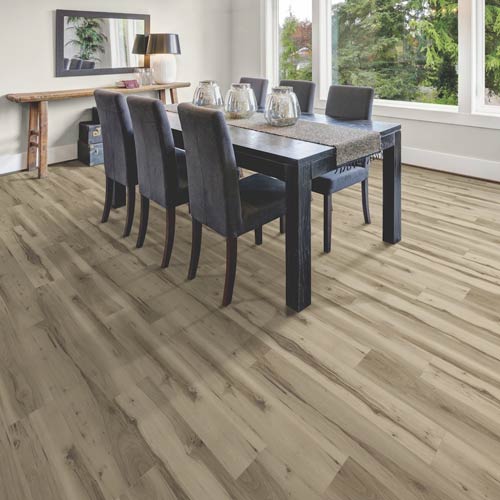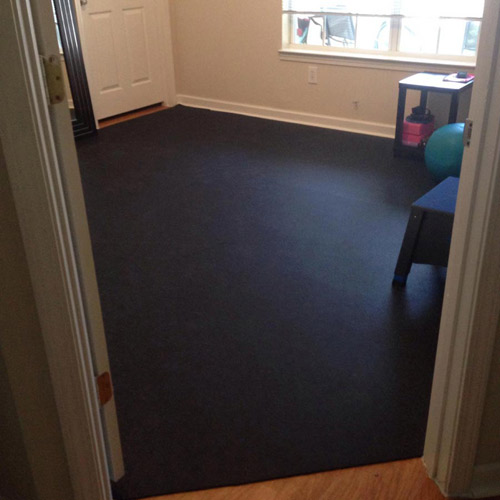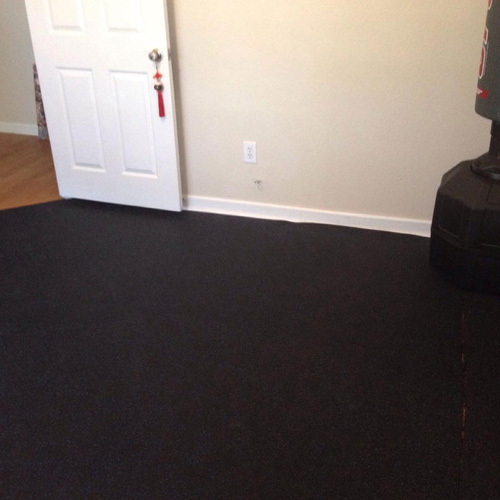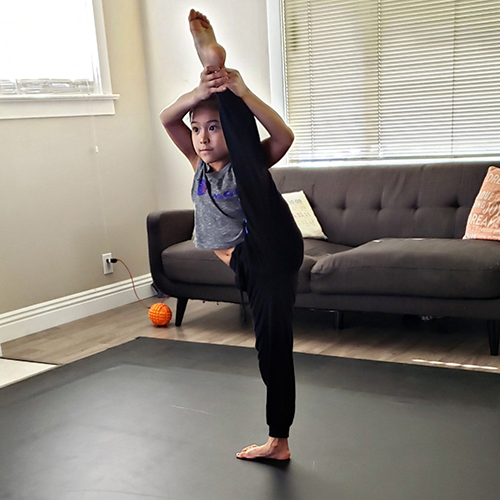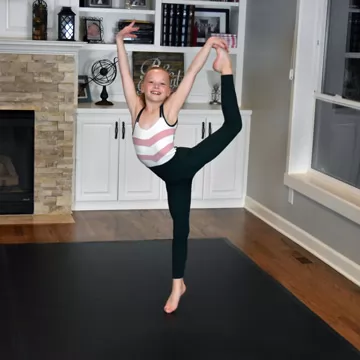 Choosing to install flooring over laminate can provide a number of benefits, and it's easier to do as a DIY job than people may think.
Some of the best options for laying flooring over laminate include:
Foam interlocking mats

Foam rolls

Rubber interlocking tiles

Rubber rolls

Vinyl plank floors

Vinyl rolls

Cork rolls

Ceramic tiles

Carpet rolls
What Is a Good Foam Solution for Flooring Over Laminate?
Choosing to put
foam tiles
over the top of an existing laminate floor is a relatively easy process.
These interlocking foam tiles fit together tightly, meaning installers do not have to apply glue to the puzzle edges to secure a tight fit.
Customer JC of Washington State appreciates the ease of installation with foam tiles over laminate.
The benefits of interlocking foam tiles include providing a cushioned floor for kids to play or for exercising. EVA foam is far softer than the original laminate, while providing a surer footing than laminate.
When going atop laminate, the foam will be able to create a slight grip on the original laminate, so it won't slide around.
Customer Jill of Huntington Beach, Calif., does yoga and other fitness activities on foam tiles over the top of laminate.
Foam also protects the laminate flooring underneath during gym workouts, according to customer "weights4me," who created a workout space over a laminate floor at home.
Customer Csaba of Los Alamos, N.M., also created a workout space with foam tiles, overcoming the slippery nature of hard laminate.
Foam tiles are available in multiple color options, as well as in faux wood stains that resemble actual hardwood.
Pick the foam flooring over laminate that fits the planned use case for the area.
Customer Christina of Las Vegas, Nev., installed colorful tiles over laminate in her daughter's playroom, creating a safe and fun space.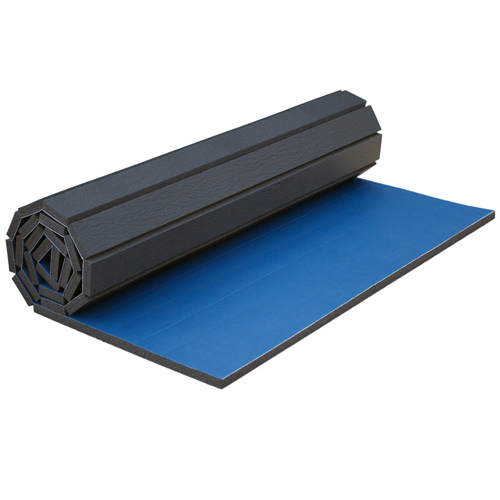 For an installer seeking a type of foam flooring mat that provides the highest level of cushioning, consider the Roll Out Wrestling MMA Mat.
This mat measures 5 by 10 feet when rolled out, creating a workout space for ground-based martial arts workouts. It also works to provide a space for laying out a yoga mat, rather than placing the yoga mat directly on laminate.
This roll out mat consists of a 1.25-inch thick cushioned foam base adhered to a vinyl top layer. The vinyl provides a sure footing for workouts and is available in several color options.
Roll out the mat for the workout and then roll it back up for storage afterward.
The back of the foam grips the laminate flooring well, eliminating the possibility of slips during P90X workouts, according to customer Kristen or Salt Lake City, UT.
Can You Lay Rubber Flooring Over Laminate?
When seeking to create a workout space in a room that has an existing laminate floor, rubber rolls are an economical style of athletic flooring that also delivers a desirable level of cushioning.
Rubber rolls can cover quite a bit of space in a short amount of time, which allows the installation to go faster versus using foam tiles.
For athletes, rubber delivers a sure footing, allowing them to make quick cuts and controlled movements to receive the maximum benefit from their workout time.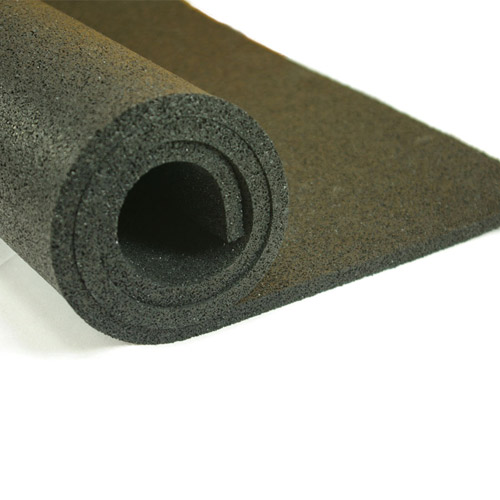 The Plyometric Rubber Roll product is an especially strong workout flooring over laminate option.
It has more shock absorption capabilities than a typical rubber roll, protecting the lower body joints of the athlete.
It will not slide around over the top of the laminate, according to customer Brian of Mountain View, Calif., providing excellent traction on both sides of the rubber.
This roll's specific design works with Plyometric exercises, which involve regular jumping and other rigorous actions.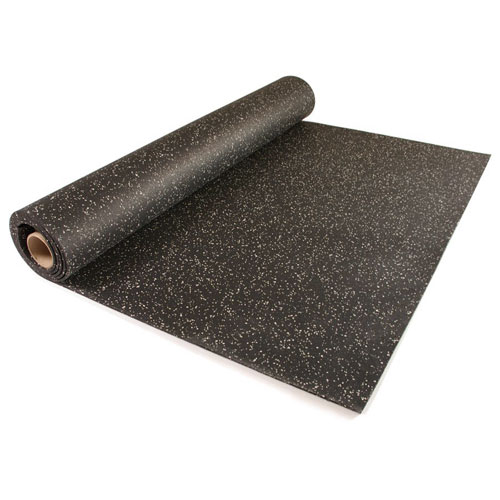 Another rubber roll option for a workout space is the Color Fleck Rubber Flooring Roll. It uses a black base color that's common in rubber, but it adds color fleck options of either gray or blue to create a more interesting look.
This roll consists of recycled rubber materials, which gives it an eco-friendly design.
Rubber is easier to clean than many other materials, which makes it ideal in an area where sweaty workouts are common.
Customer John uses this roll for his
high intensity P90X workouts
, creating an ideal workout location over an existing laminate flooring that stays in place and helps soften the impact of the high intensity jumps and other moves. He was also impressed by how it prevents slipping while doing
push-ups
or
planks
"with sweat pouring off of you."
Both of these rubber rolls measure 4 by 10 feet in size, so they will cover a workout space for one person adequately. Each roll measures 1/4 inches in thickness, which yields a lighter weight option than thicker rolls.
Can You Make a Dance Practice Area at Home Atop Laminate?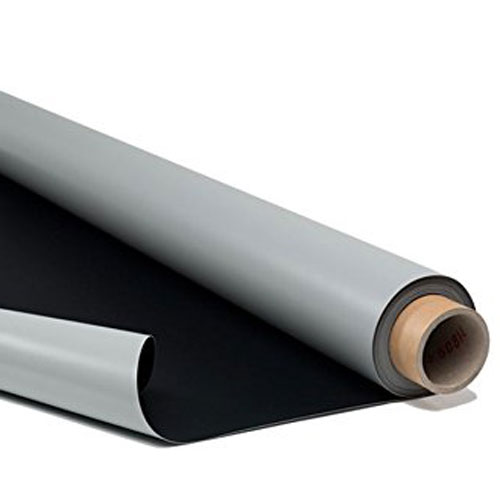 Installers can place the Rosco Marley Dance Floor roll directly over the top of an existing laminate floor. This creates a safe space for soft shoe and
ballet dance practices
.
Before laying out the roll of vinyl, make sure the laminate subfloor is free of loose pieces, sharp objects, or visible cracks. Because the marley roll is thin, it will show any imperfections in the subfloor.
After repairing the imperfections, just lay out the dance floor roll over the top. It will work as a glue down installation or as a dry lay option.
Customer Alexia of Calistoga, Calif., uses this marley roll to set up a temporary dance practice area for her daughter over the laminate flooring in the kitchen. She rolls it back up after practice and places it in storage.
Is It Easy to Create a Faux Wood Floor Atop Laminate?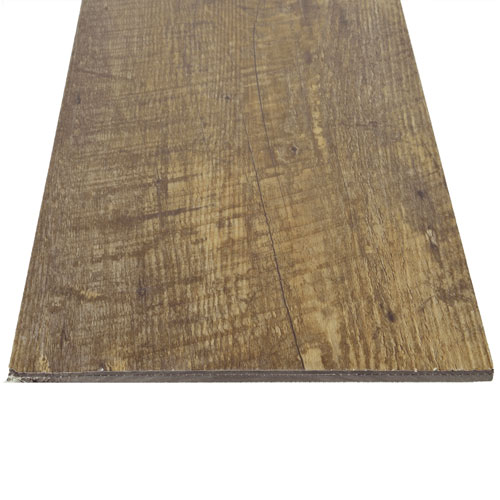 The Magnitude Premium Vinyl Flooring Planks provide an easy-to-install option to transform a laminate floor into a floor that looks like hardwood.
These planks consist of vinyl, so they carry a far more reasonable price point than real wood flooring planks. This is a dry lay product, meaning installers do not need glue. Just click the pieces together over the existing laminate.
Each plank measures only 5 mm (about 0.2 inches) in thickness. Remove any imperfections from the original laminate floor before laying out the planks, or the imperfections may show through.