Top 5 Dance Floors for Ballet
By Greatmats Staff Created: June, 2017 - Modified: November, 2021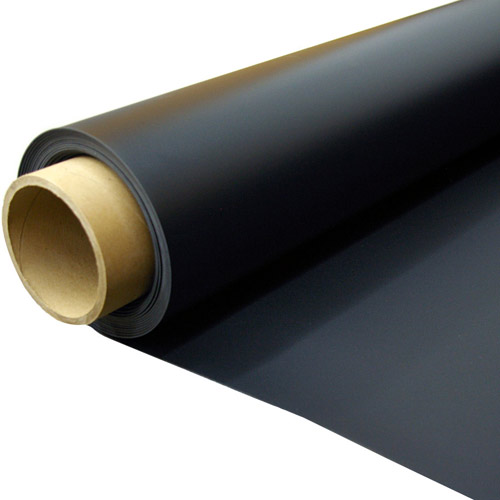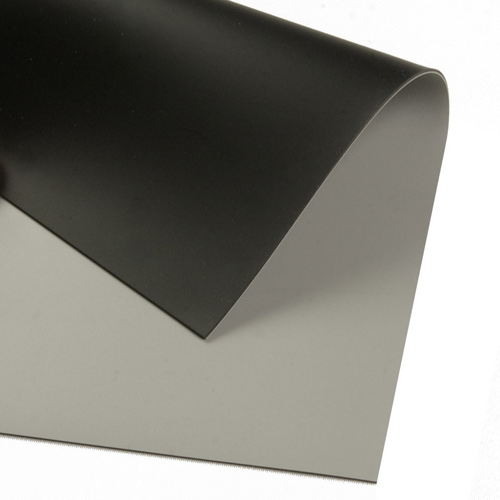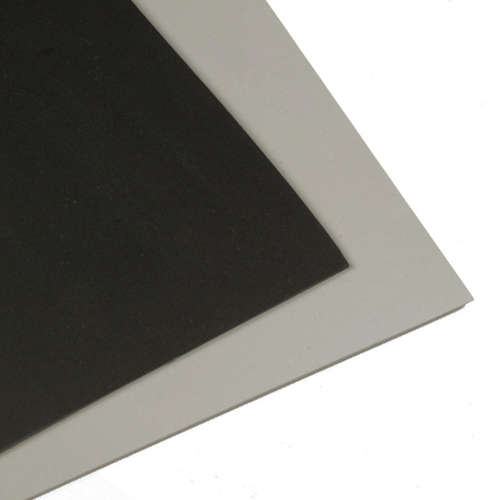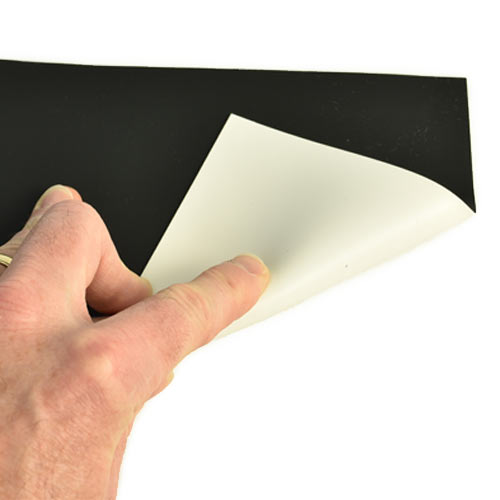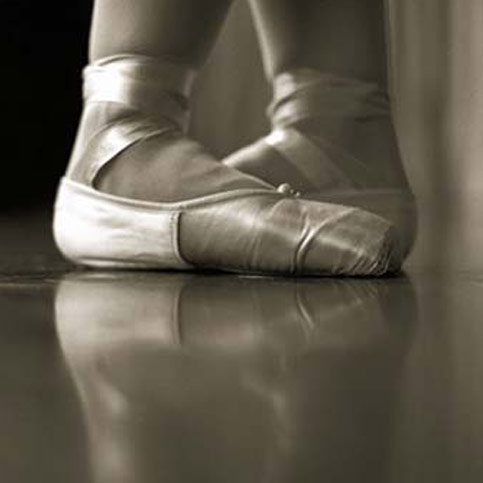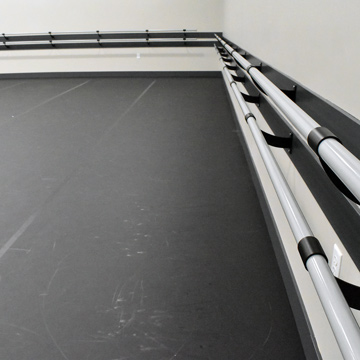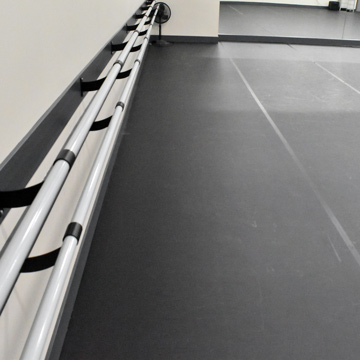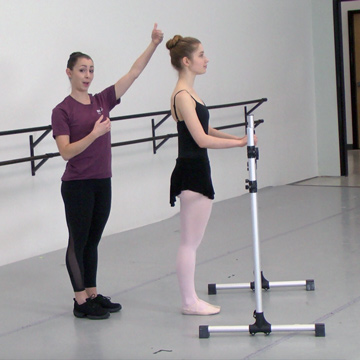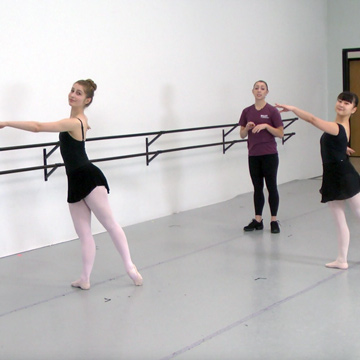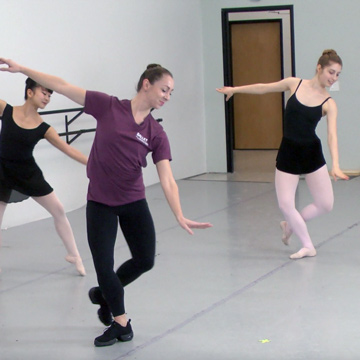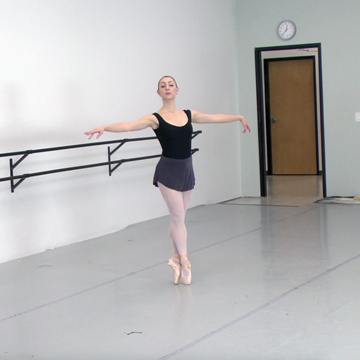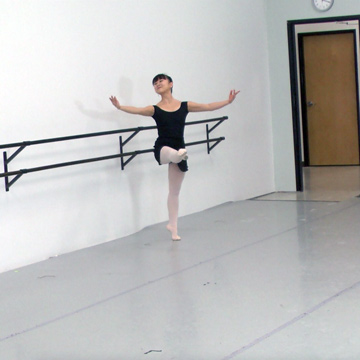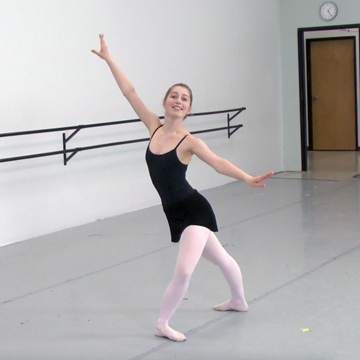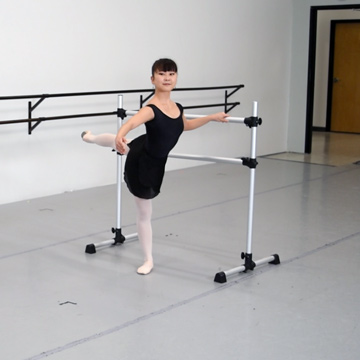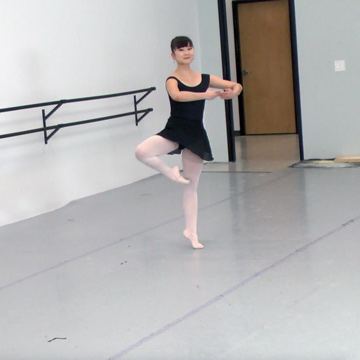 Choosing just the right ballet dance floor to suit all of your company's needs can be overwhelming. Ballet flooring comes in a wide variety of options, and it may be hard to determine what exactly works best for you. Some variations have been engineered to hold up even after many years of heavy daily traffic, but aren't as easily portable. Others might not be recommended for everyday use, but are lightweight, flexible, and perfect for performances on the road. Some have the benefit of suiting every dance type while others have optimized slip for a particular shoe type.
We recommend by starting your search based on your
top ballet flooring
priority, whether that be finding a ballet studio floor that multi-tasks for every dance variety on your diverse class schedule, or finding a surface that's equal parts durable and portable for easy mobility when traveling with your competition troupe, down to getting a great value on a ballet dance floor that gets the job done but won't break the bank. We also know you're busy and need products fast. That's why we keep our most popular items in stock and ship them out in a short 1-3 business days after your order has been processed. If customization is your top priority, we understand that too, and only need an additional 2-3 business days to accommodate your special cut orders. No matter what kind of ballet flooring you need most, we've got you covered. Check out our picks for five common ballet dance floor needs.
1. Most Versatile: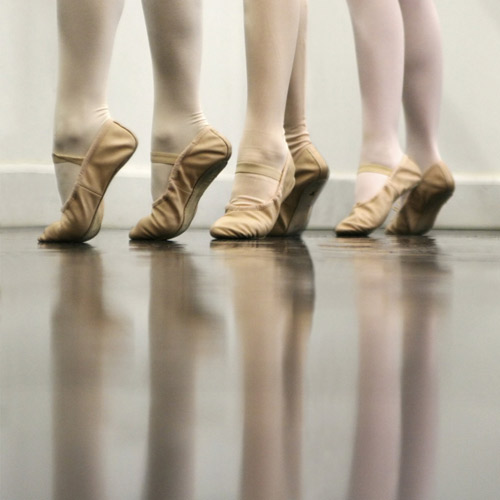 It comes as no surprise that this vinyl dance floor is our best-selling - and most popular - ballet studio floor. It's extreme versatility makes it the ideal choice for dance studio owners or anyone else who needs one floor to serve a host of dance purposes. Use for dances like ballet, jazz, and modern dance that require soft-soled shoes, along with dances such as tap, Irish, clogging, and even ball-room dancing that require hard-soled shoes. The all-purpose Rosco Adagio vinyl dance floor has a durable non-absorbent, non-reflective and non-skid surface that holds up even with heavy use. And at less than $3 per square foot, you get a lot of bang for your buck.
This Marley ballet floor that can be used as permanent flooring but because installation is a breeze, it's also agile enough to be a semi-permanent or temporary option. Installing this ballet studio flooring requires no special adhesives. Simply unroll the 5.25 ft wide bolt over any hard flat surface - including hardwood - and glue or tape down. If you're using as temporary or semi-permanent ballet flooring, tightly roll around a core, tape to secure, and stand upright for storage. We keep 101 ft. rolls of black Rosco Adagio in stock at our Wisconsin warehouse so our customers can always count on this immensely popular ballet dance floor to be available. However, the product is also available in grey and either color can be cut to custom lengths by request. You can invest with the security of our 5-year limited warranty that covers manufacturing defects in both material and workmanship. Check out full details here.
2. Best Portable Ballet Surface: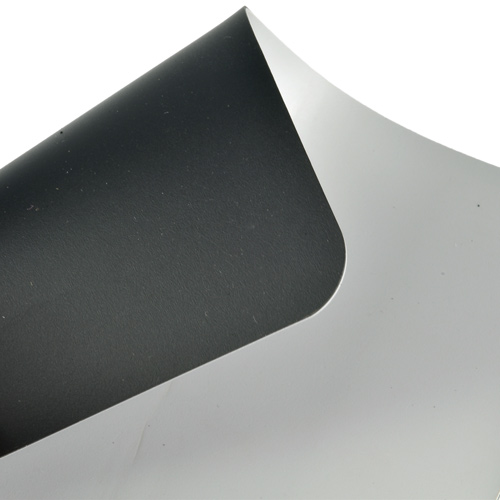 Designed specifically for soft-soled shoes, this lightweight and flexible vinyl flooring is ideal for traveling ballet, jazz, and modern dance troupes. At only 1.9 pounds per linear foot, rolling and unrolling is at it's simplest making this ballet flooring one of the easiest temporary floors for travel that's available on the market. Temporary or semi-permanent installation over studio floors or stages is quick and only requires tape, no special adhesives. Invest in this one Marley ballet floor, and get the benefit of two different colored surfaces. Choose from the black/grey or black/white combos of this double-sided material to get more than one staging option without having to purchase - or transport, for that matter - multiple floors. You'll love the semi-matte non-skid finish that provides the just right amount of slip needed to optimize dancer performance. Not a dance team, but still want a portable double-sided performance surface? This is also great for drill teams and theater productions!
We've made this ballet flooring available by the linear foot so you can purchase only as much ballet flooring as you need. For the convenience of our customers that are looking for extensive lengths, it's also available in entire 131.3 foot bolts. This flooring comes with a five year warranty. Check out those details here.
3. Best Portable All-Purpose Dance Flooring: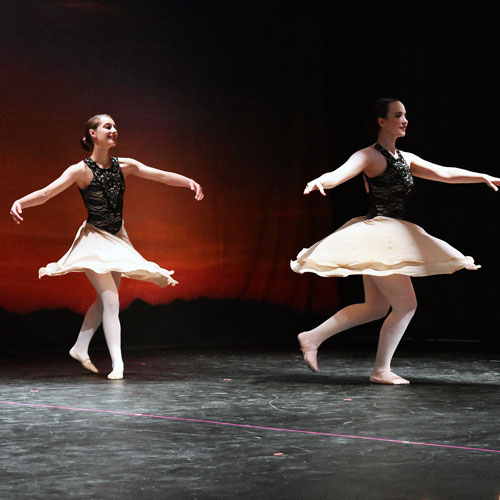 Adagio Touring is a variation of our most popular multi-dance flooring, Rosco Adagio, and you can expect all the same great features, along with a few specially modified characteristics to best suit the needs of traveling troupes. It's slightly thinner and lighter (only 1.6 lbs. per linear foot) thus more portable than the original version. You'll also find that the flexibility of this material makes rolling, unrolling, and laying flat easy. Expect setup and teardown during touring to be uncomplicated with this portable ballet flooring.
Like the Rosco Adagio, this ballet dance floor is great for both soft-soled shoes and hard-soled shoes. We recommend it for all types of dance including ballet, jazz, modern, tap, clogging and Irish dance. You will particularly appreciate this vinyl dance floor for tap and clogging purposes because of the sharp tap sound it creates for your troupe's shuffle ball changes and all your favorite tap and clogging 8-counts. It's also durable enough to use performance after performance. As a matter of fact, there's a five year limited warranty to prove it. Check out the details here. However, we do not recommend this for daily tap use. For everyday use, we recommend the Rosca Adagio, as it's design is for catered to heavier wear and tear, while this lightweight flooring is more suitable for portability.
If you do plan to use for tap dance or clogging, we recommend going with our black color option, it's best suited to hide the scuff marks that tap shoes create.
4. Most Affordable: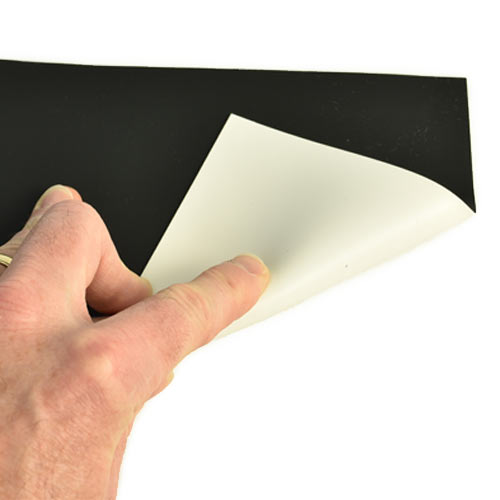 Similar to the Rosco Dance Floor Reversible, the Vario reversible Marley floor is a great choice for any type of dance that requires soft-soled shoes - from ballet, to jazz, to modern dance. With eight different colors in five color combinations you're sure to find one that works for your performance or rehearsal needs. Choose this reversible material in a Chromakey blue/green, red/beige, brown/grey, black/white, or black/grey combination. You'll also love that this is one of our most affordable options at just over $2 per square foot. Because it's so affordable, you might find you'd like to purchase more than one color option.
5. Most Durable: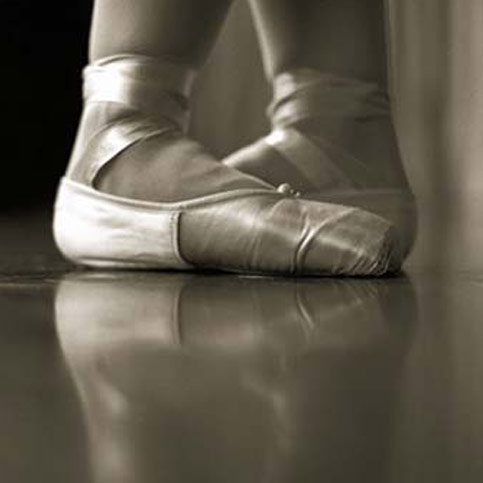 This vinyl dance floor is suited for the pros. It's the thickest ballet flooring we offer and is designed to last the long haul in a theatre setting. Lights, cameras, and all the action - this flooring stands up to it. As a matter of fact, there is no theatre circumstance under which this Marley surface doesn't perform well. Even with daily traffic of both hard and soft shoe - rehearsals to performances, along with the weight of theatre sets, and camera dollies, you can count on this flooring to hold up. This flooring is available in six different neutral shades - buff, stone, fog, parchment, concrete, and black - and can be ordered by the bolt or call our customer service team which is available to help you order a custom length. Ideal for semi-permanent or permanent applications, this ballet dance floor can be taped, or glued down. If installing permanently, you have the option of heat-welding to achieve a seamless - and spotlight-worthy - dance surface.
You can purchase this Marley flooring for your studio, theatre or auditorium knowing that the invest will last your organization for years. Review the details of the 15-year limited warranty here.
Wait! Don't Forget
...items needed to install, and maintain your new floor. Check out the suggested adhesives and a few tips for both installation and cleaning.
Installation
- As mentioned above these Marley ballet floors can be all be installed using vinyl dance floor tape. While some can be glued down, our most popular installation option is Vinyl Dance Floor Tape, as it provides the most ease and flexibility.
Care and Maintenance
- Proper care and maintenance of your new Marley flooring is recommended to extend the life of your dance floor. While it is not advisable to use cleaners with ammonia, such those as commonly found at your local supermarkets, we do offer a very effective and affordable option that is suitable for each one of these vinyl dance floor options. Our Heavy Duty Floor Cleaner, is gentle enough on each ballet dance floor to use every day, but strong enough to remove even stubborn tap marks.
Buy It:
Rosco Vinyl Dance Floor Tape 108 LF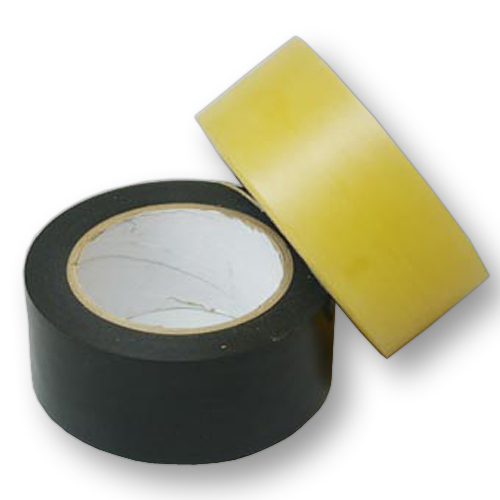 Buy It:
Rosco Heavy Duty Floor Cleaner