Home Dance Floor Testimonial - Savannah Manzel and Family
By Brett Hart Created: October, 2020 - Modified: August, 2023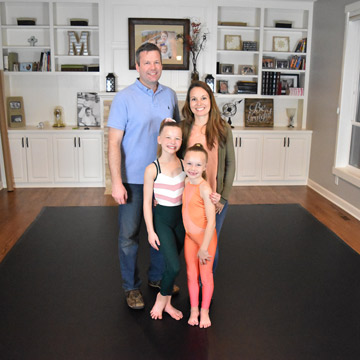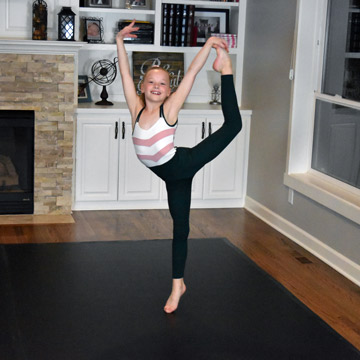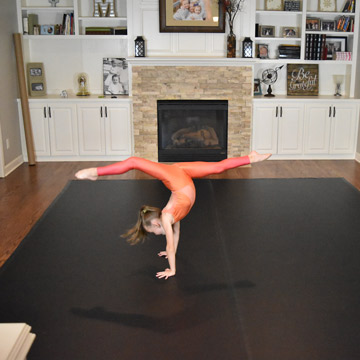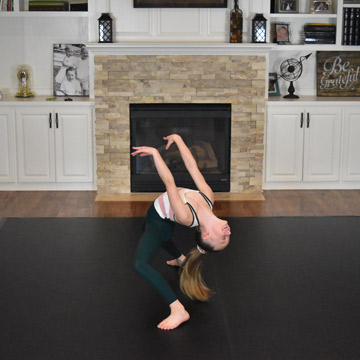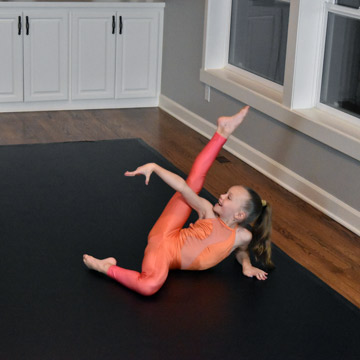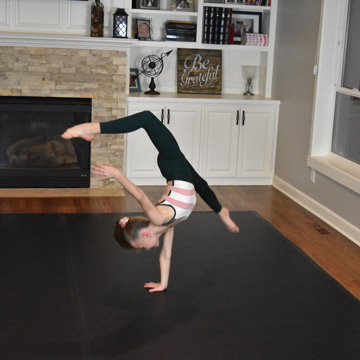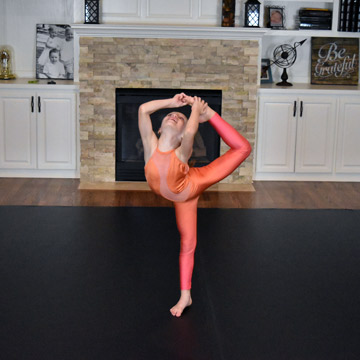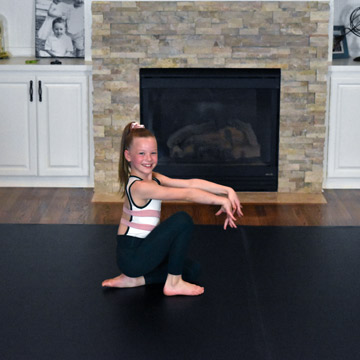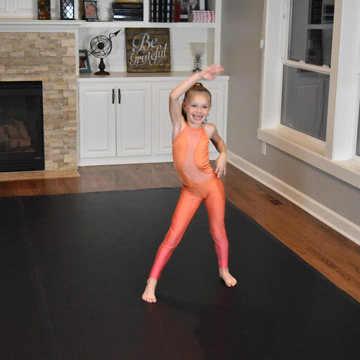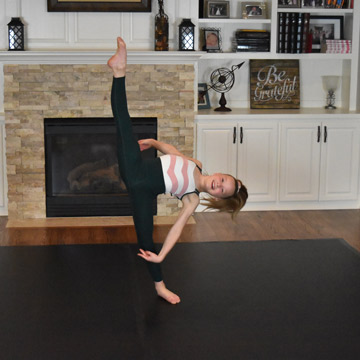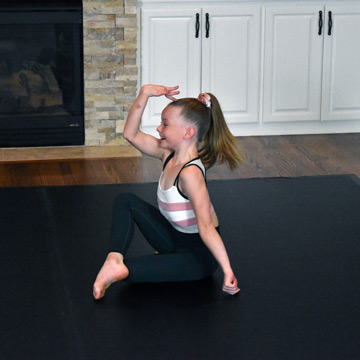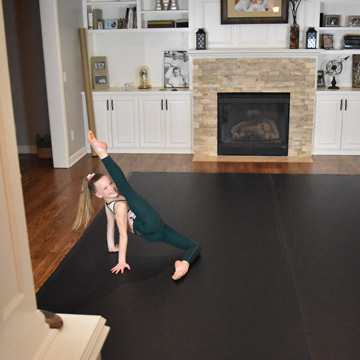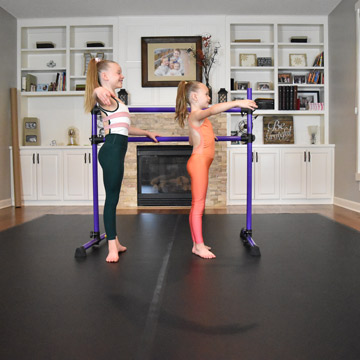 For the Manzel family of Lake Elmo, Minnesota, dance has clearly become a big part of their lives. Katie and Bill's two daughters, Savannah and Scarlett, dance for Larkin Dance Studio, located in nearby Maplewood, Minnesota, and have taken the dance world by storm.
World of Dance and The Dance Awards
Savannah, the oldest of the girls at age 10 has already shown that she's among the most elite young dancers in the world, making it to the semifinals of the hit NBC reality television series competition "World of Dance" produced by renowned dancer, singer and actress Jennifer Lopez.
Savannah said her favorite performance was one where she was on a hoop.
"As a parent, watching Savannah on the World of Dance - it was fun," Katie said. "It was nerve racking at times, but it was fun. … She was leaving her dream, so it was really neat to watch that unfold."
Savannah also won the title of 2020 Mini Female Best Dancer at The Dance Awards, a prestigious annual national competition for pre-professional dancers under the age of 18. The 2020 competition was held online in response to the Covid-19 pandemic.
In Home Dance Practice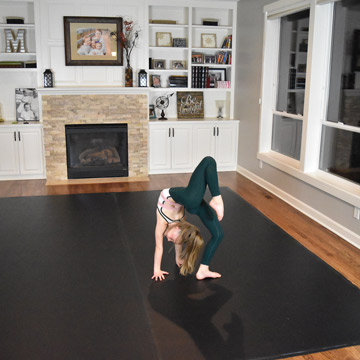 Also moving online were many of the Manzels' classes taking through Larkin dance studio.
"Having two dancers, we needed more space for them to dance and more flooring for them to be able to dance on," Katie said of their switch to home dance practice. "We started with pushing our furniture out of the way, but they needed more room so we actually sold a lot of our furniture and just turned our living room into a dance space and then we also turned a spare bedroom downstairs into a dance space."
Savannah and Scarlett soon found they missed the marley dance floors found at their studio and saw a few other dancers had install marley dance flooring from Greatmats in their homes, so they asked Katie if they could do the same.
Katie and Bill obliged and installed a
12x12 foot floor of Rosco Adagio Marley
in their living room and a
10x10 foot area of the Adagio
in a spare bedroom.
Both Savannah's and Scarlett's immediate response to the new floor was elation at the ease and comfort of dance turns on the marley - in comparison to the hardwood and laminate floors they had been practicing on at home.
While some of the classes have returned to the studio, the Manzels have committed to supporting the girls' dance dreams and are prepared for many more years of in-home practicing.
"It's really fun to watch the girls gain confidence, set goals and reach their goals," Katie said. "They have lifelong friendships that they've made… amazing instructors, people to look up to and discipline, and they just love it!"
Savannah Manzel and Family
Larkin Dance Studio
Lake Elmo MN