Manitowoc Jiu Jitsu Academy Testimonial
By Brett Hart Created: January, 2022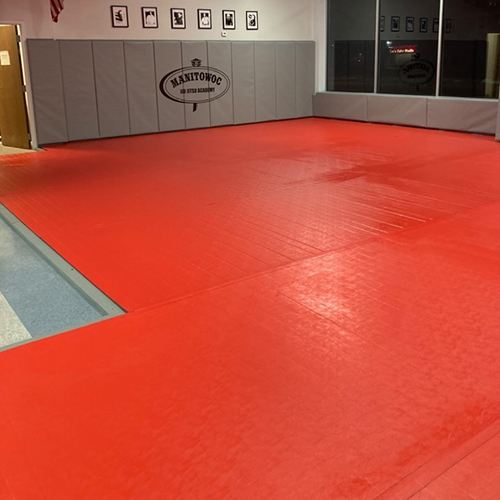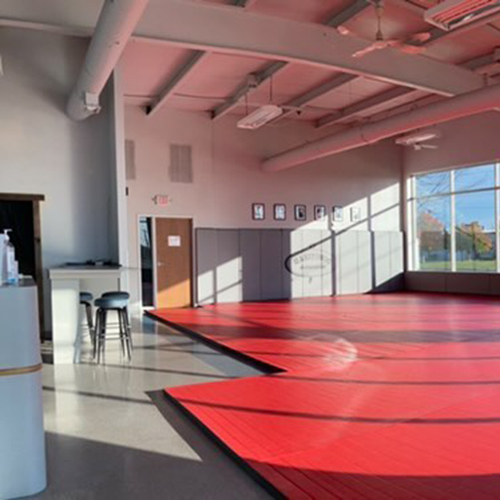 When Manitowoc Jiu Jitsu Academy opened its doors in October of 2021 it became the city 's first and only Jiu Jitsu school.
Owner and head instructor Joe Velasques, a black belt and active competitor, wanted to maximize his space with quality mats and wall padding and found Greatmats products that allowed him to do just that.
His business partner had been happy working with Greatmats to equip his CrossFit gym with mats in the past, and the idea of supporting a fellow Wisconsin-based company appealed to Velasques.
"We bought the
2" thick roll out mats
, a
personalized wall mat
and had custom mats made to fit our window sills," Velasques said. "(I) love the overall look of the gym and love the extra cushion that the 2" mats provide."
On top of it all, he added, "Customer service was friendly and responsive."
About Joe Velasques
Joey has more than 15 years of training in Jiu Jitsu and has won gold in competitions at every belt level, including championships in NAGA (North American Grappling Association), Grapplers Quest, Five Grappling, Submission Hunter Pro, and FloGrappling WNO (Who's Number One).
Joe Velasques
Manitowoc Jiu Jitsu Academy
Manitowoc WI 54220