Rosco Adagio Marley Dance Floor 5.25 Ft. x 10 Ft.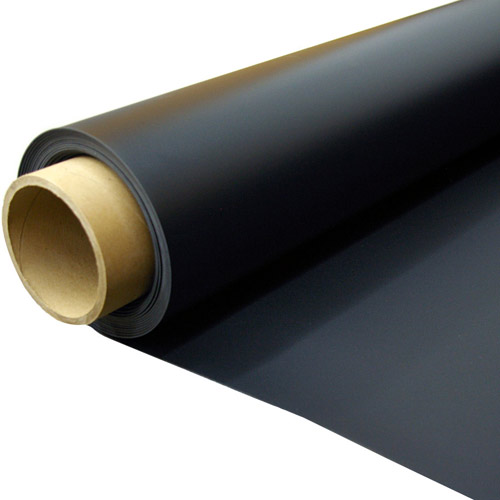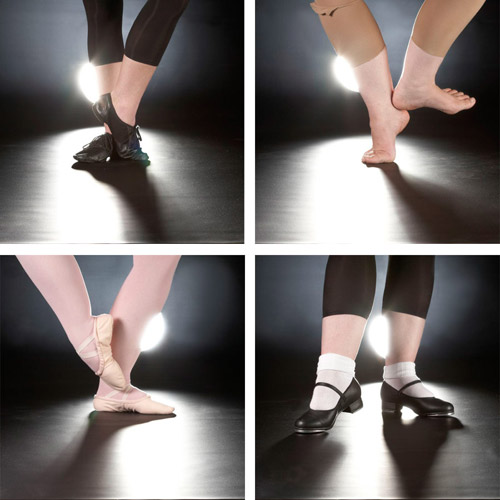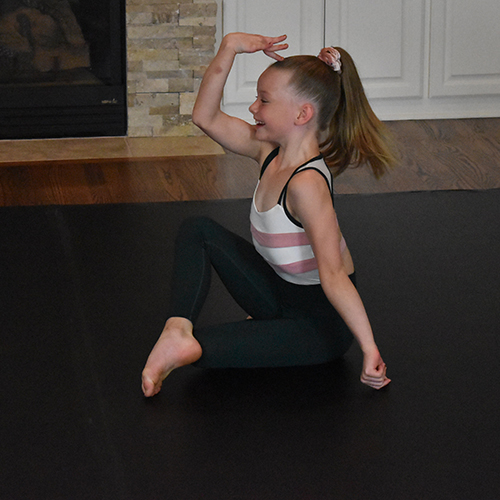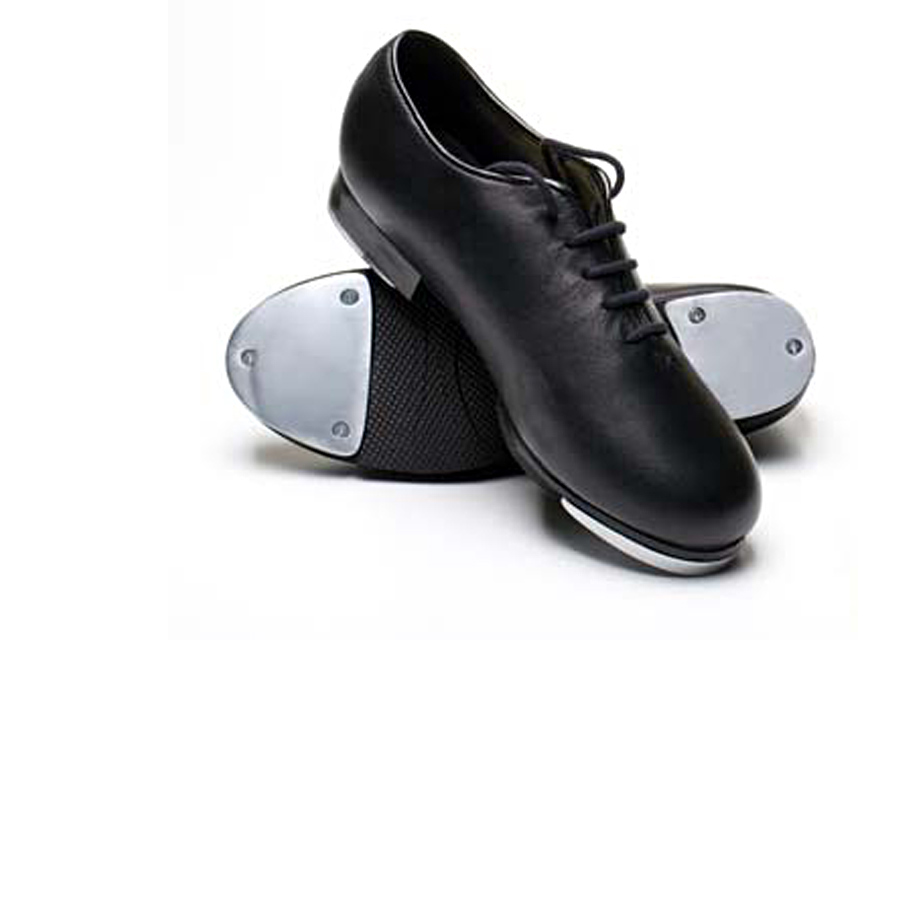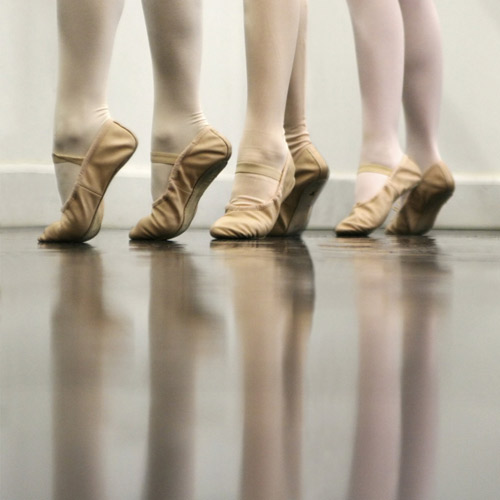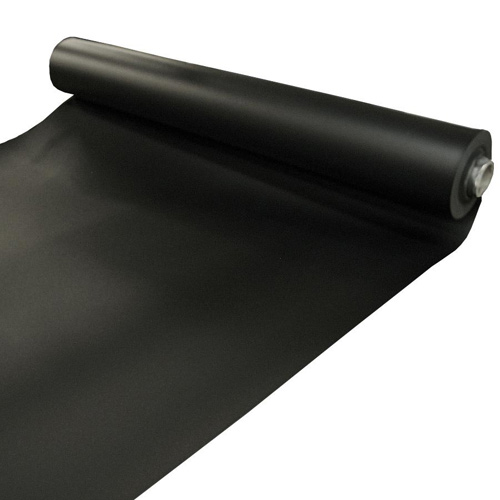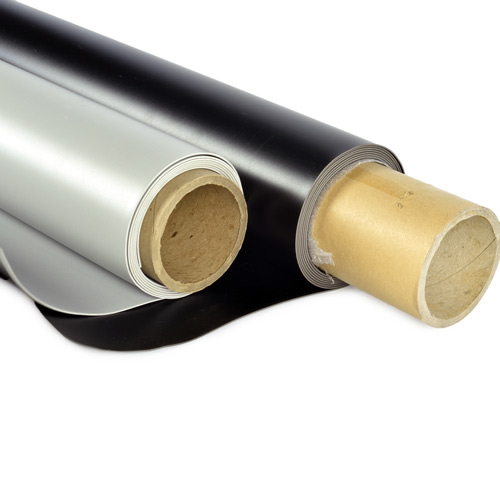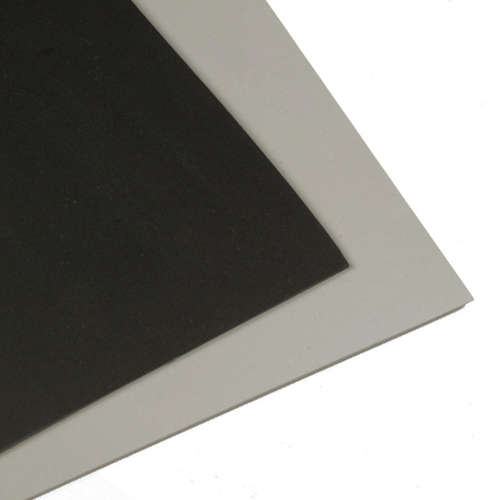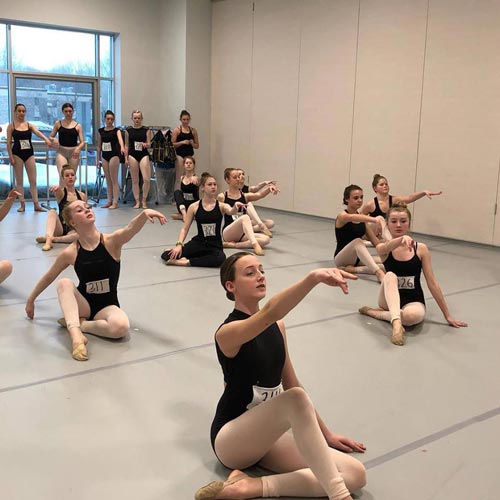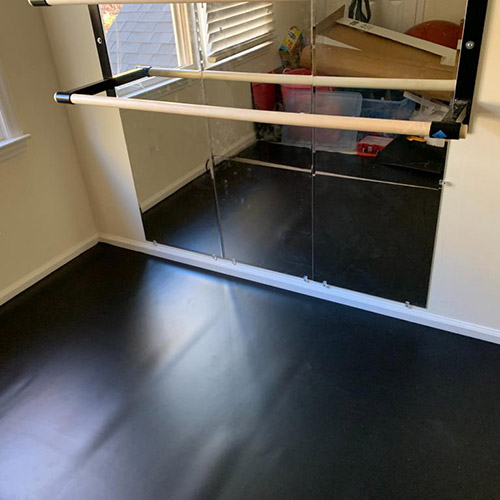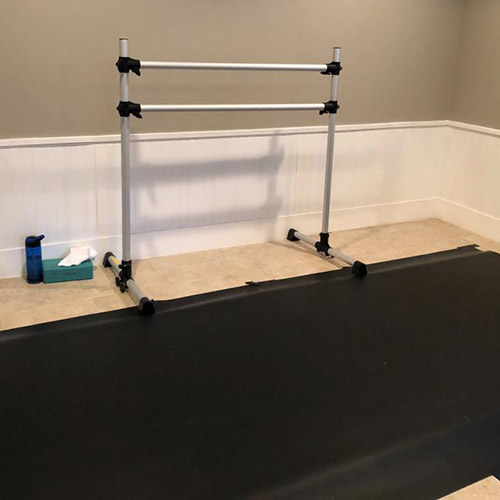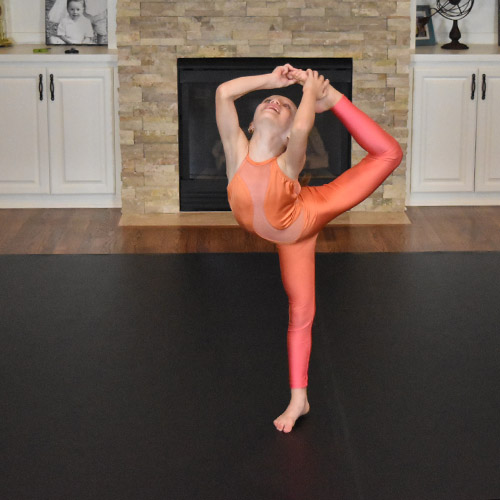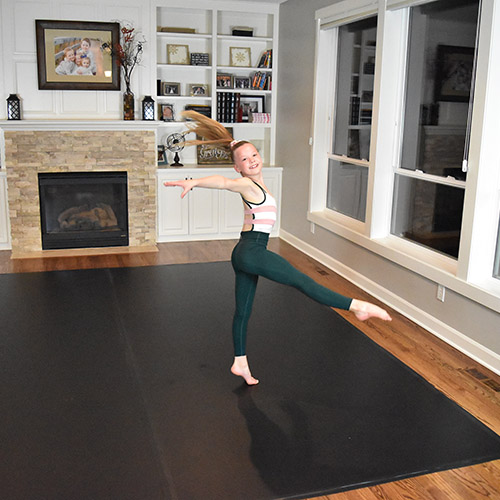 Use for all dance types
Great dance floor for hard and soft shoes
Economical all around all purpose dance floor
$249.00
/roll
(You Save 33%)
(20 Reviews )
Ships Out: Estimate 1-3 Working Days
How Much Flooring Do I Need?
VIDEOS
Dance Studio Flooring - Marley Floor, Rosco Adagio Vinyl Dance Floor
How to Install Marley Dance Floors Over Hardwood
Katie, Scarlett and Savannah Manzel Home Marley Dance Floor Testimonial
How To Clean Rosco Marley Dance Floors
How To Cut Marley Dance Flooring
Home Marley Dance Floor Options for Over Concrete or Carpet - Greatmats
Ballet Floor For Home - Marley and Subfloor with Timmorie Freeman
Rosco Adagio Marley Home Dance Floor - Braylan Enscoe Demonstration
Garage Dance Studio Flooring - Gina Buccolo Home Ballet Room
Adagio Marley Flooring at River City Dance in St. Croix Falls, WI
TOP FEATURES
Use for all dance types
Great dance floor for hard and soft shoes
Economical all around all purpose dance floor
Available in black or gray
Perfect slip resistance for professional dance studios
Durable and long lasting
Easy to roll out and install with tape
Use Types
Tap Dance Floors, Ballet Floors, Modern and Jazz Dance Flooring, Irish and Flamenco
Portable DIY Roll of Home Marley Dance Flooring Mat
Our portable Rosco Adagio Marley Dance Floor 5.25 Ft. x 10 Ft. option can be used for all dancer types, including ballet, modern, jazz, Irish, Flamenco, lyrical, hip hop, drill team, ballroom, and barefoot dancing. It works nicely for show choirs seeking a safe place for practicing on a regular basis too.
Our best selling portable marley dance floor is an excellent choice for home and studio floors that need to have a DIY dance floor for touring and events. It is durable, versatile, and economical and is convenient to roll up and unroll as need.



All Purpose Portable Marley Dance Floor

It accommodates both hard and soft shoes and is an excellent full time use model. Numerous people will be able to use it, so it's ideal for spots where multiple classes of students may need to use it during the school day, or where a venue is hosting a variety of performances.

Made of vinyls, they are non-absorbent, non-reflective, and non-skid surfaces that give controlled slip as needed to the performers.

This portable marley floor mat is made using a manufacturing process that provides a wider and more durable item that will not de-laminate over time, making it a smart pick for long term use, giving customers an excellent value.

This custom dance flooring roll is not returnable.
Portable Marley Dance Floor Installation
Dimensionally stable, the portable marley dance floor is perfect for temporary, permanent, semi permanently installed, or removable dance floor mat installations using just single sided vinyl dance floor tape.
As they are easy to roll out and install with tape, these high quality dance floors require no special adhesives. Most customers can install them by themselves atop any hard flat surfaces. This can be installed directly on hardwood, for example.
Please contact our professional and courteous customer service team for free samples, free design help, and a price quote with our price match guarantee. For our underlayment options, please call or visit these product pages, as we have a huge number of model choices in stock and ready to ship.
It is designed for durability and value. It comes with a 5-year limited warranty for the original purchaser, covering manufacturing defects in both material and workmanship. The product is not UV treated.
We stock this in black and gray at our warehouse in Wisconsin for fast shipments. Shoes with aluminum taps typically will leave black oxidation markings on a vinyl marley mat. This is especially noticeable with gray colored or light colored marleys.  
For this reason, we do not recommend the gray coloring when used for tap dancing. Tapping shoes with steel taps will not create dark marks, but multiple other kinds of taps will leave some marking on vinyl stage flooring. A new black jazz shoe might also leave marks on the grays.  
The first time it's used, shoe marks may be noticeable, but don't panic about this. This is expected and is a sign that it is doing its job, as scuffs are a result of friction between a shoe and the surface of the floorings.
When it is shiny and new, each scuff is very noticeable. After more use, the scuffs will start to blend into a patina on it, just as they do inside dancer studios everywhere.
Vinyl Flooring Options
These items are designed to be used for larger touring groups and stage environments where they will not incur daily use.
Rolls should never be stored in a flat position, as this will cause them to flatten and can cause rippling in the material when unrolled. It should always be stored in an upright position. Wind up the material tight on a core and tape it closed. Stand it on end for storage. If stored horizontally, it could crush itself under its own weight.
This weighs 2.42 pounds per linear foot. Custom cut lengths are not returnable. Adagio full bolts that have not been unrolled or installed will incur a 25 percent restocking fee.
FAQ Portable Marley Dance Floor Q&A
What are marley floors?
This is a style that consists of vinyls or PVC plastics that are extremely thin in nature. The term is trademarked, but it's also used regularly in descriptions of these, so it has become a generic term for studio flooring. The thinness in the designs yields a simple installation, yet it doesn't sacrifice durability.
What is the best portable ballet floor?
Numerous options are available for these models. Certain customers are looking for a portable marley dance floor for sale that is lightweight enough for easy transportability but that cannot be used on a daily basis. Others require thicker types of dance styles in floorings that yield a greater level of long lasting performance and can stand up to regular practice. Our
Rosco dance floor
is among the most popular we offer for ballet. It is Adagio tour quality with the versatility needed for busy studios.
Can you tap on marley flooring?
Yes. Marley portable dance floor is slip resistant and delivers a strong dance marley floor alternative for tapping. The surface texture of the
portable marley dance floor
doesn't always deliver the sound tap dancers want, but the freedom of movement and sliding is desirable. It's also far more affordable than traditional hardwoods.
What do you put under a 10x10 portable dance floor roll?
Numerous types of materials will work
underneath double sided portable marley dance floor
for home. Some place polypropylene tiling over carpet as the modern dance subfloor. Others may prefer rubberized items, plastics, or foams that go nicely over concrete. Marley dance mat products fit perfectly atop all of these items.
Maintenance
Always use Rosco floor cleaner to maintain warranty.
Shipping
May ship via ground service or via freight delivery on pallets.
This Product Ships UPS Ground, FedEx Ground and/or Freight.
Please review our shipping disclaimer.
ACCESSORIES
Accessories for ROSCO ADAGIO MARLEY DANCE FLOOR 5.25 FT. X 10 FT.
ANSWERS
Product Questions:
Q: Does this flooring need to be glued down?
A: No, this material does not need to be glued down, most customers will use a vinyl tape for installation over a hard flat surface.
Q: Is this 10 X 10 or 10 X 5 LF? Description says 10 x 10 but specs say 10 x 5.
A: Width 5.25 feet Length 10.00 feet
Q: Can you use sneakers on this flooring?
A: Yes, hip hop sneakers are fine on the Adagio. Some sneakers will leave a rubber residue on the floor.
Q: Hello, would it work to unroll this during my daughter's ballet class daily and then roll back up afterward? Unfortunately we do not have a place where this can be left out permanently throughout the day. Also, is it possible to use without taping down? Or, if I need to use a little tape to keep it in place, is there a tape that would be easy to use and remove daily which would also not damage or leave residue on our wood floor? And do I understand correctly that this roll is 5' x 10''? Thanks, Dawn
A: Yes. This can be rolled an unrolled frequently. Just make sure you have an roll it up around an appropriately sized tube and store it upright to avoid creating waves in the marley. You can use the marley without taping it down. If you find the floor moving, taping the corners with our
vinyl tape
should suffice. The roll is 5.25'x10'.
Q: Does this Rosco Adagio come on a tube, which it then can be rolled back onto?
Q: Can this mat be used on carpeting? My daughter needs a dance surface but we only have carpeted surfaces.
A: You'll want to install a layer of our
Flat Top Court Floor Tiles
over the carpeting first and lay the marley on top of the court tiles.