What is the Best Exercise Mat for Planks?
By Lisa Hobbie Created: June, 2020 - Modified: June, 2023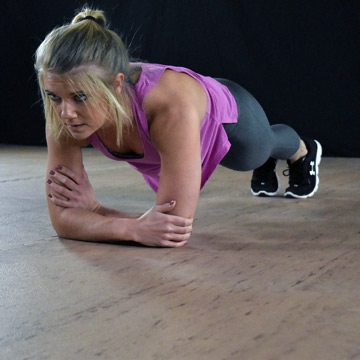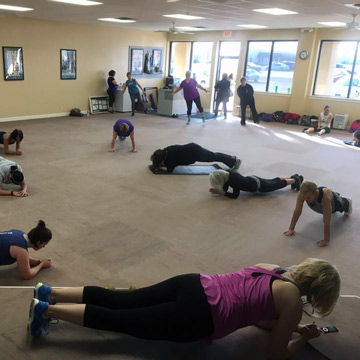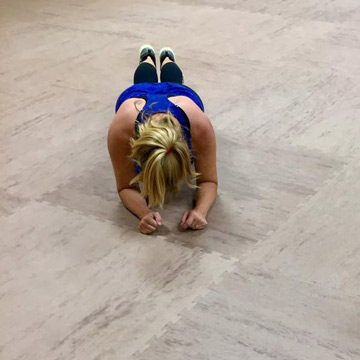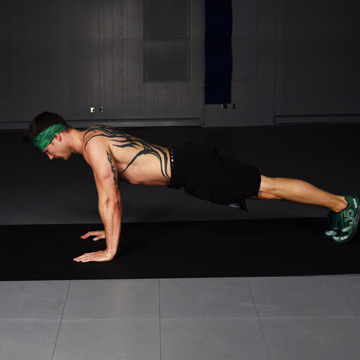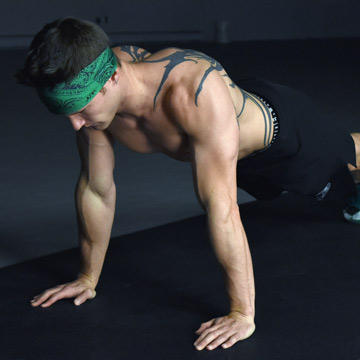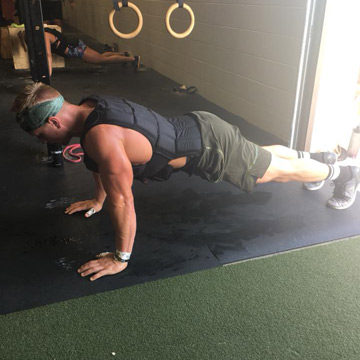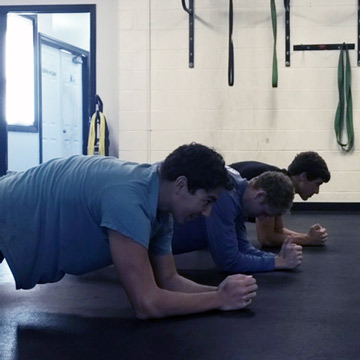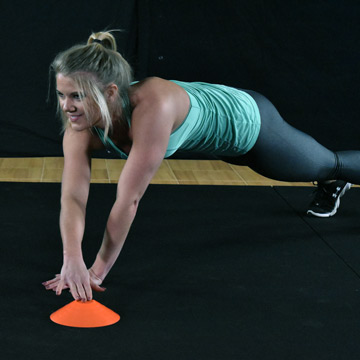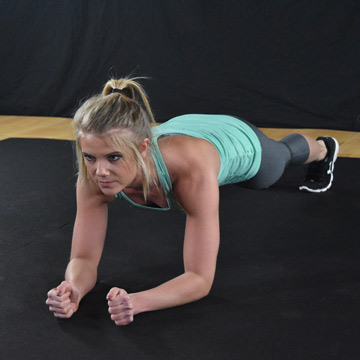 Having the best exercise mat for planks is one of the best ways to ensure a proper plank is performed. When done correctly, planks strengthen so many areas of the body - from the obvious core and ab muscles to back muscles and the spine. They assist with improved posture, as well. Planking is also a great way to burn calories - even after the exercise is complete. The benefits of having the best exercise mat for planks allow the planker to hold a side plank, high plank, or low plank with weight on the elbow, for a long period of time without arm or other pain. It also allows for the planker to work on correct posture without slipping or suffering an injury from dropping to a knee or straining a large muscle.
When looking for the best exercise mat for planks, regardless of the size of your workout space, Greatmats is the place to shop. With so many different mat options, from large to small, foam to rubber, varying thickness selections, and exercise floor covering solutions.
Top 5 Best Exercise Mats for Planks
Large Foam Puzzle Mat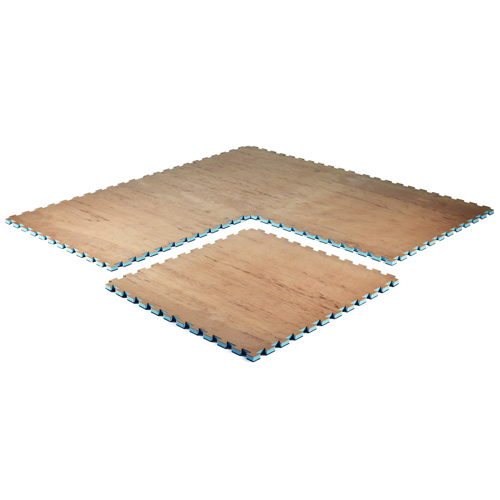 Greatmats
1 inch thick martial arts mat
is possibly the best interlocking exercise mat for planks. These 1x1 meter mats are made of high density EVA foam, and provide plenty of stable padding. The mats have a smooth surface finish that works well for bare feet or soft shoes, and will also allow for just enough traction to hold an effective plank.
These closed cell EVA foam mats prevent moisture absorption, odor, mold, and mildew. They are a nice, versatile option that work well with many fitness activities like yoga or balance ball work, and their interlocking design makes for fast installation. They look and perform well and are very durable and double sided. 
Plyometric Rubber Flooring Roll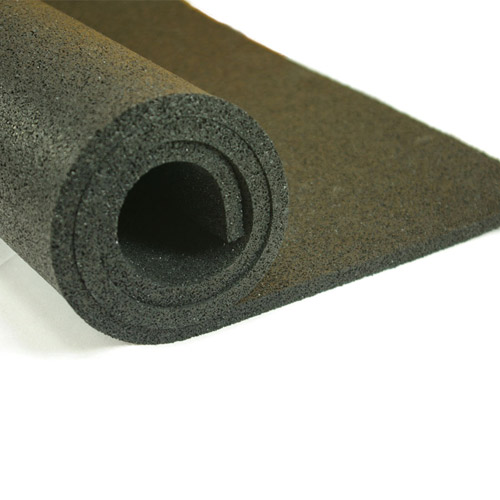 For a plank mat that provides excellent cushion and shock absorption, this is it. Not only will this option provide an excellent base on which to plank, but it is also versatile enough to work with nearly any repetitious and rigorous athletic workouts. The
rolled rubber material
is less dense than traditional hard rubber flooring or mats, allowing for a bit more give. 
It requires no adhesive for an easy installation, and it is made in the USA of the highest quality craftsmanship and materials. Because it is also designed to stand up to the heavy weight of exercise equipment, this rubber roll mat can serve multiple purposes in your personal workout space - far beyond the world of planking. Plyometric rubber rolls are durable, high performing, and easy to use, while consisting of the same material that can be found in professional gyms, nationwide. 
Reversible Foam Puzzle Exercise Mat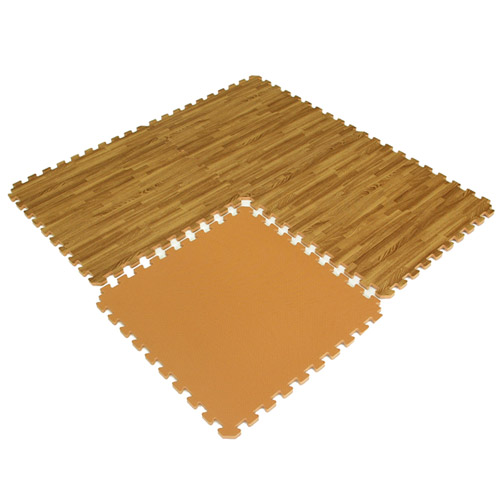 When looking for the best home exercise mat for planks, another option to consider is a
wood grain foam floor tile product
. These 2x2 foot tiles are a cushioned, economical alternative to a traditional wood floor, and they work amazingly as exercise or planking mats. This is a great DIY installation option that is lead and latex free. It provides the look and elegance of a wood grain floor with added cushioning that is waterproof and durable. These 2x2 interlocking tiles are made from 14mm thick EVA foam and feature an anti-fatigue component that really helps the planker train longer and harder. 
Home Gym Foam Flooring Tiles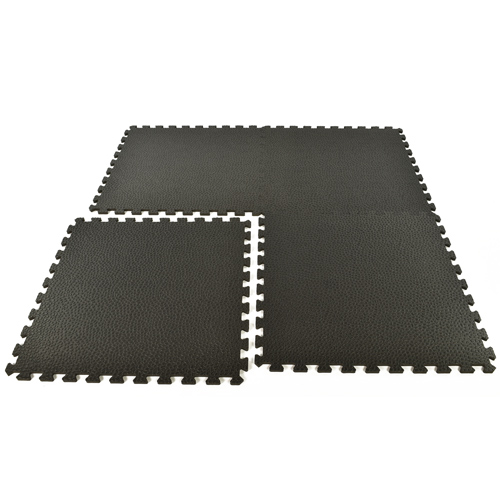 For planking mats that are great for home gym areas, this is among the best options. Made from super high density EVA foam material, these
2x2 foot squares
are durable enough to be used under plyo boxes and other exercise equipment, yet offer enough cushion  for use as a basic plank mat. They are latex and lead free, and they feature a durable surface top texture in a pebble design. The interlocking design of this product provides for an easy DIY installation, and they are very lightweight and portable. This product includes 2 borders per tile, and they come with a 1-year limited warranty. The foam floor tils are non-absorbent, so they will not soak up sweat or water bottle spills… or, sweaty odors. 
Discount Folding Gym Mats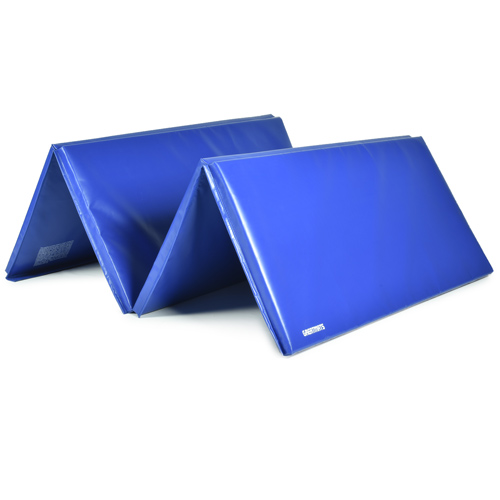 For an economical choice that is also one of the best exercise mat for plank options, the
4x8 foot gym mat
is great. This 1 ⅜ inch thick mat features double stitched seams and a durable, 15.5 oz. vinyl cover. It is a great choice if you want to pull a mat out of storage for planks and other exercises, and then easily fold it up to tuck it back away. These mats are designed for home use, and they are lead free with a PE foam core. With their hook and loop connectors on 2 ends, you can easily connect multiple mats. 
Numerous plank mat options at Greatmats!
Greatmats truly is your one stop shop when seeking the best exercise mat for planks. The different varieties available have been installed in hundreds of professional and home gym settings and provide the best in quality, service, and dependability. You can be confident in the longevity of your investment when you choose Greatmats. Simply reach out to the friendly and knowledgeable staff who will help you determine the best option for your space.